Pocked-sized 'Ember Stove' will fulfill all your campfire needs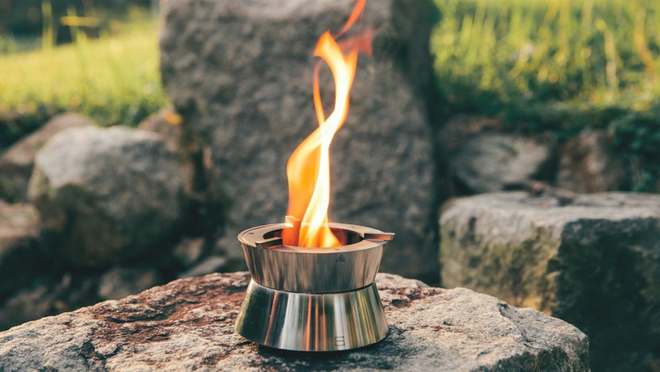 A lot of high-tech gear is available in the market for outdoor activities, but only a few of them are there to provide solutions by using a more straightforward approach. The Singapore based designers provided a simple solution by introducing Ember Stove on Kickstarter. It is a two-piece compact cooking solution explicitly designed to fit in your pocket and fire up with a few twigs.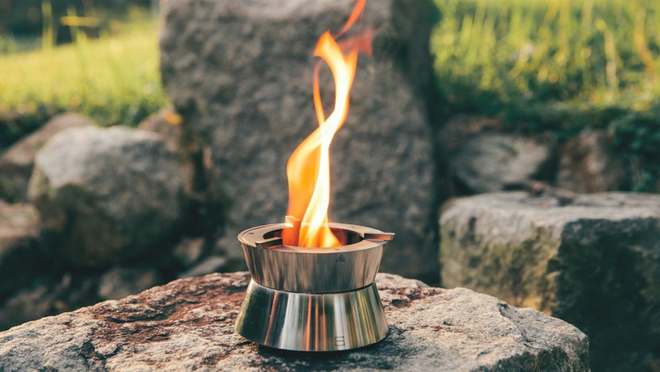 Ember Stove is made up of stainless steel, and when packed up it looks similar to a small dog bowl. It comes with a height of 1.4 inches (3.5 cm) and 3.9 inches (10 cm). It means that without too much trouble it can easily slide into a regular pocket. A separate upper component is hidden inside that body which can be attached on top by pulling it out, thus providing a three-pronged cooking platform to hold pans and pots.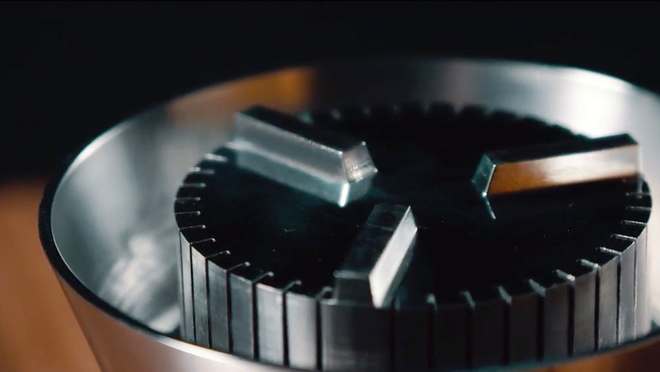 This pocket-sized stove is designed to work with usually available materials such as flammables, sticks, and twigs that can be found easily around your campsite. Similar to the biofueled cookers that we have seen in the past, such as the Yukon or the Kombius, it also relies on the air vents placed carefully to create long-lasting flames.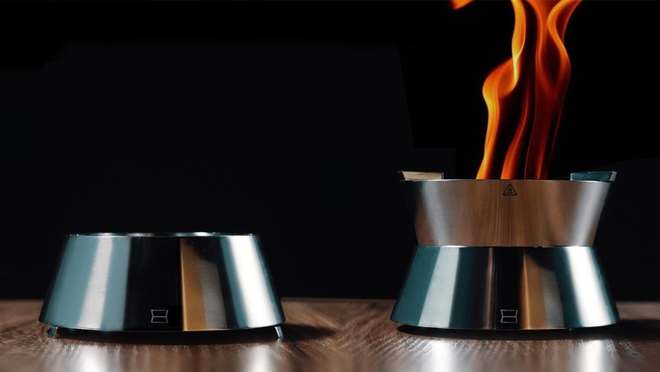 Recommended for you (article continues below)
It functions in a way that it draws air through its slightly uplifted base. A portion of that air travels upwards to create the fire in a normal way, while some of that air continues moving through the chambers inside the walls separately. As the air reaches the upper level, the vents push it out beyond the flames to create a "fire vortex".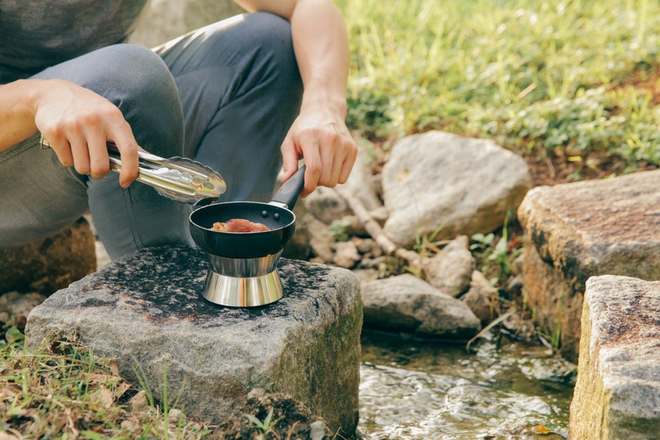 The designers claim that this pocket-sized stove is designed to make the flames burn longer and hotter, while also generating minimal smoke. This strait of the Ember stove is once again similar to the features promised by both the Yukon and Kombius, as well as BioLite's backyard FirePit.
But what makes Ember Stove different is its unique, pleasant and compact design. For early pledgers on Kickstarter, it is available at $89, and if all goes well with the crowdfunding campaign, then the team hopes that it will be shipped in September 2019.
All Images: © Ember Stove via Kickstarter
h/t: New Atlas