First ever manned aerobatic drone performs exhilarating stunts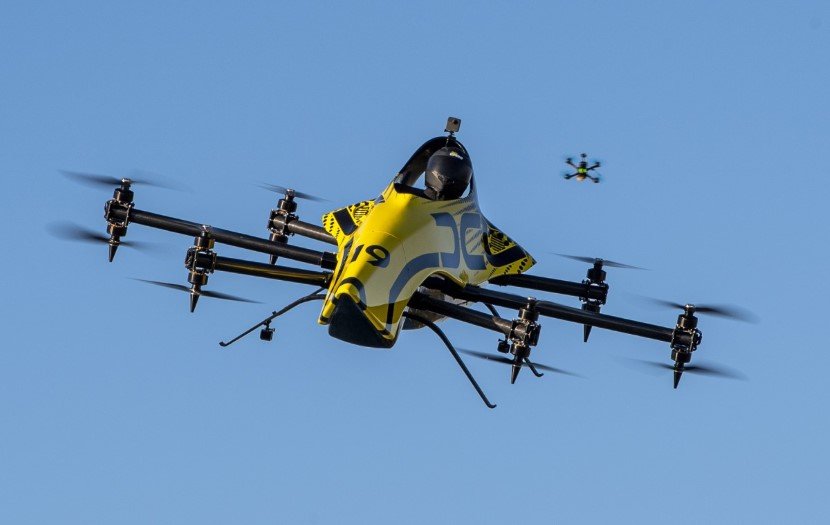 Red Bull
The acrobatic drone by Drone Champions AG which is promoting the Drone Champions League video game has the power to perform stunts and even carry a human. The entire skeleton of the drone is full sized and is made up of a carbon frame. It withholds six extended arms from the body which each have coaxial rotors placed at their end. Since the drone is meant to be controlled by pilots through a remote control, the central seat present can carry a passenger.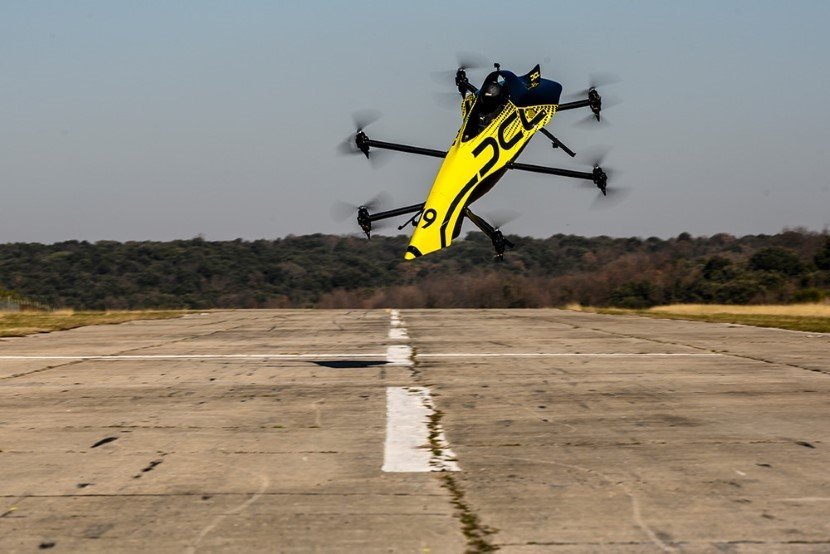 The drone was taken to Vsrar, Croatia, where it underwent a series of extreme tests while being filmed and photographed by the Red Bull team. The drone performed stunts that comprised of rolls and loops, all of which were a treat to the eyes!
The founder of the Drone Champions, Herbert Weirather, sat in the drone for a test run at close to ground left for safety.  "We have developed and built the first-ever manned aerobatic drone with the vision to create a brand-new future racing experience and to recruit drone pilots through DCL – The Game," says Drone Champions founder and CEO, Herbert Weirather. "Everyone should have the opportunity to fly, and DCL – The Game provides a starting point."
Recommended for you (article continues below)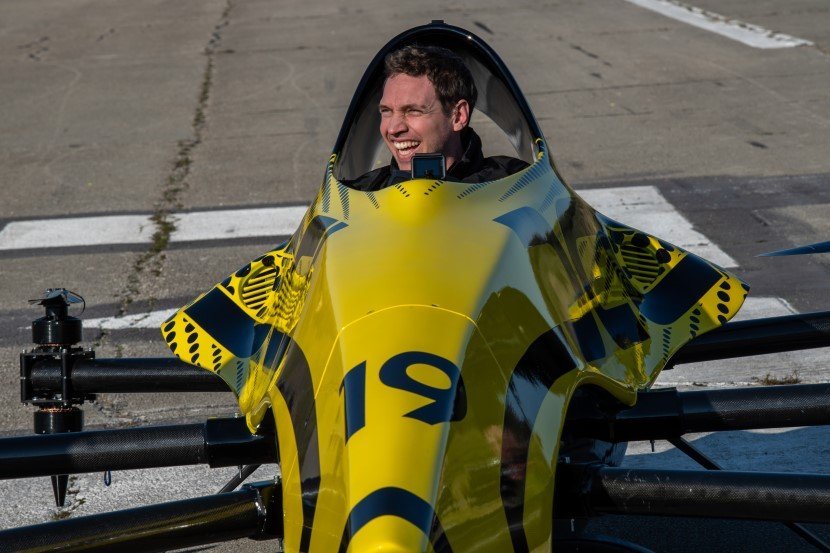 While the technology has already taken flight, it is safe to say there is still some time needed for a secure venture to take place. Check out this video below!
All Images: Red Bull