Photographer transforms Lake Baikal into a magical fairytale world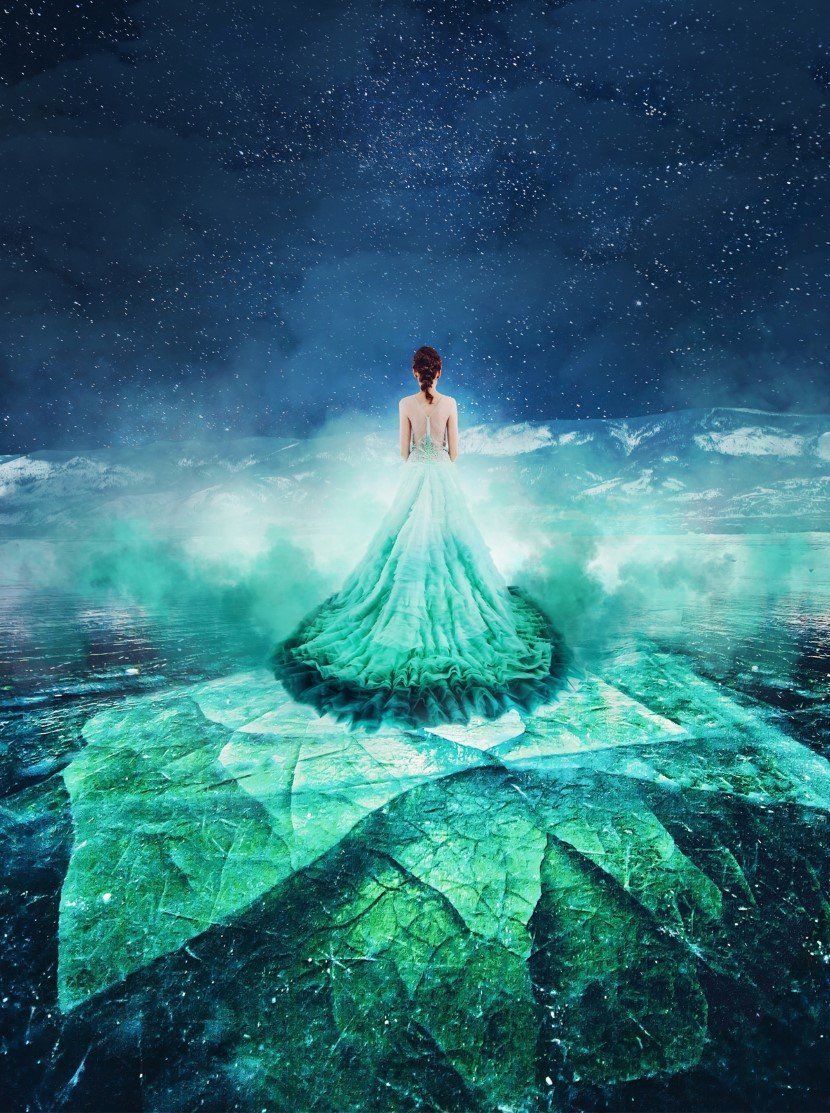 Kristina Makeeva
Lake Baikal is known for being the largest fresh water lake in the world, containing almost a quarter of world's fresh surface water. Therefore, one might think that the lake is utterly useful to the mankind just because it's a source of water that carries on life but photographer Kristina Makeeva makes us realize that Lake Baikal is also a source of creative inspiration that carries on our spirits.
Situated in Siberia, Russia, the lake is frozen most of the time in a year hence Makeeva uses the snow white background to create mystical photographic compositions. She also adds human figures, mostly local or other Russian models, in contrasting vivid clothes to further accentuate the presence of the majestic lake. Furthermore, differently textured clothes such as ruffled tulle dresses add depth and dimensions to the frame. Makeeva uses all her expertise in capturing the vastness of the Lake Baikal while keeping the fairytale essence in them, hence sometimes she adds colours, texture and volume through the dresses whereas, other times she keeps it simple with minimalist white suits but adds something magical in the composition through an acrobatic pose.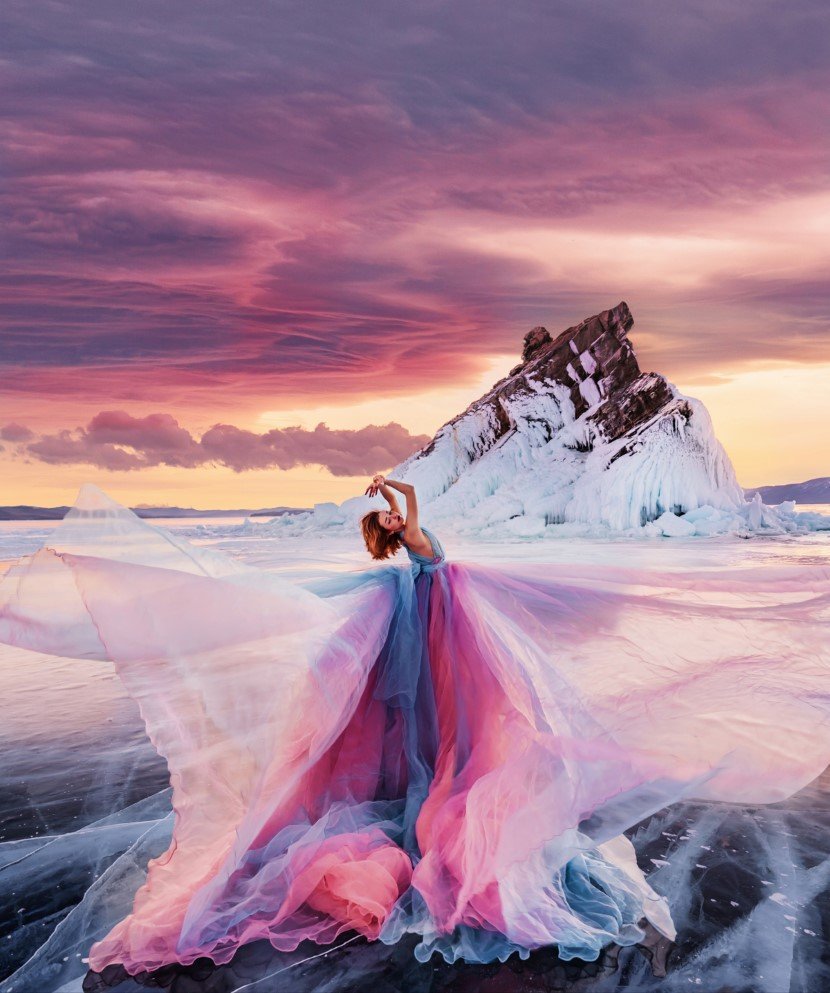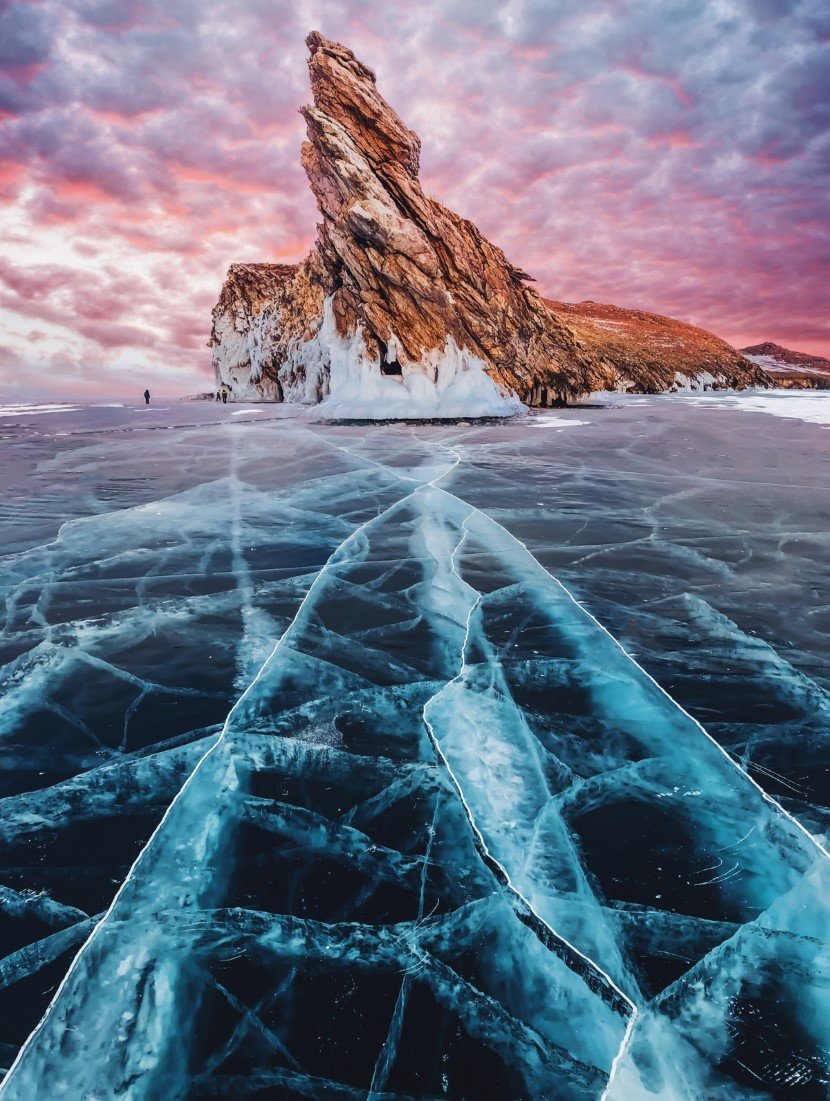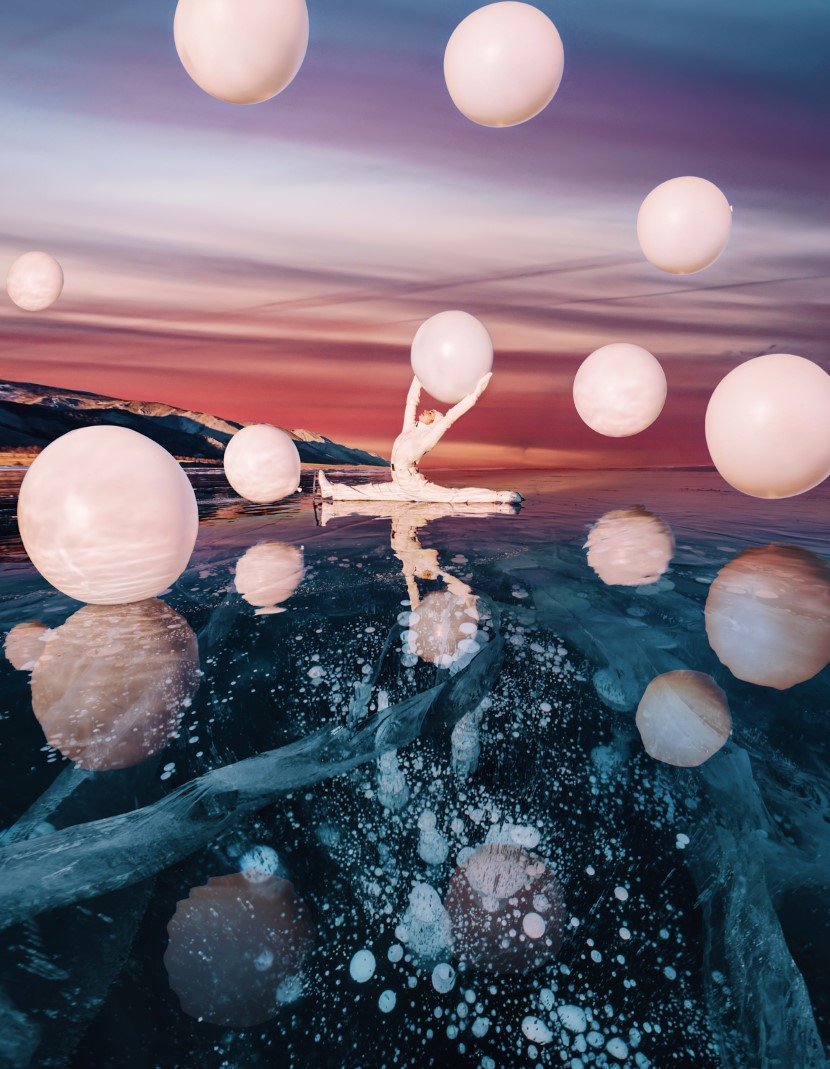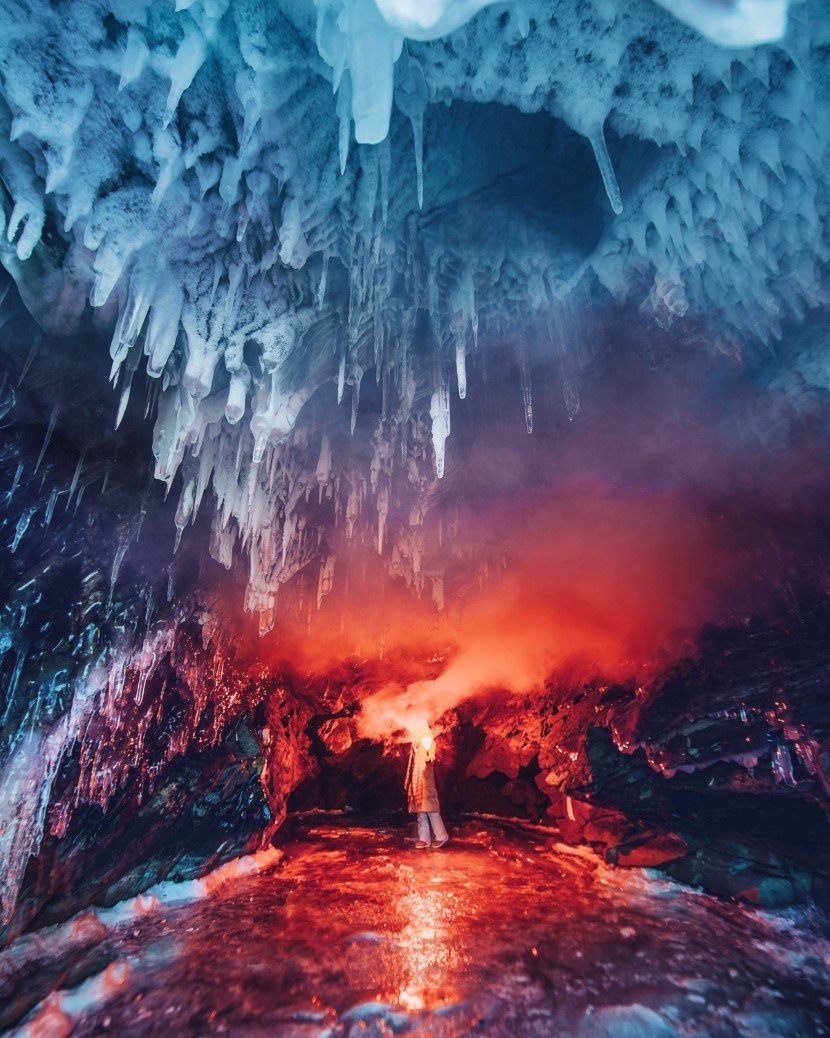 While talking about her process, Makeeva says, "…As a photographer, you still need to do your homework if you want to create something unique in that location. So I immerse myself into history, landscape, and pictures. It's important to have a special inventory list. As weather conditions play a major role in shoots, we will often order special clothes and dresses that fit with the landscape. We envision and look at several dresses in advance of a shoot. And, of course, we also buy thermal clothes for the model so that she's as comfortable as possible in the climate."
Recommended for you (article continues below)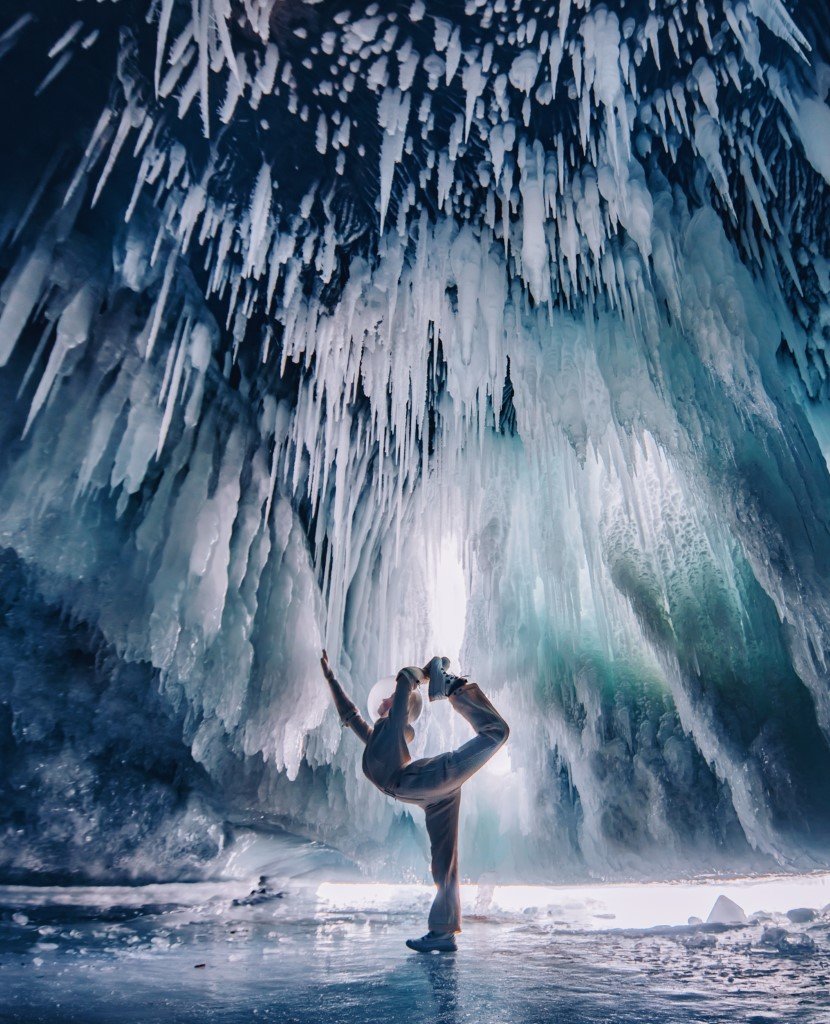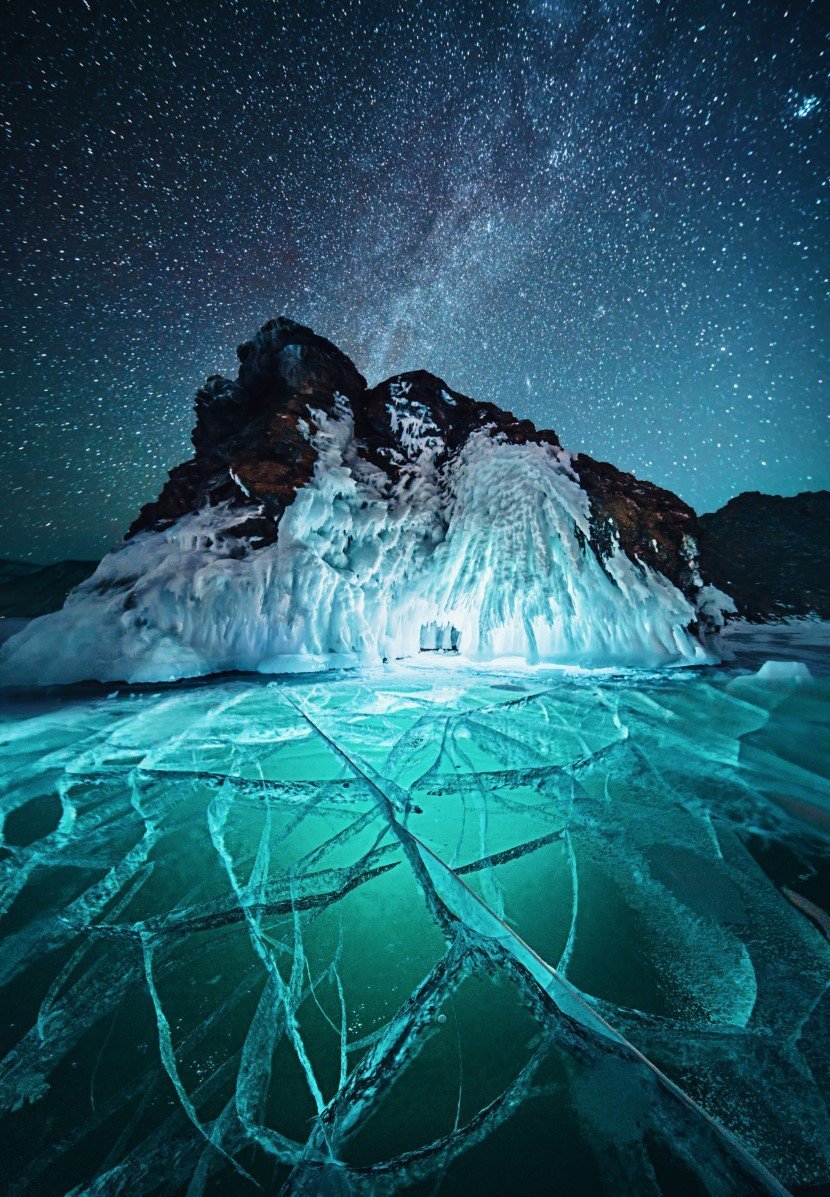 SmugMug's short film on Makeeva's photography let you see how these incredible photographs are actually composed.
Image Credits: Kristina Makeeva
Kristina Makeeva: Website | 500px | Facebook | Instagram
h/t: My Modern Met