Augmented Reality T-Shirts by Clarings is the Fashion Statement We Never Knew was Needed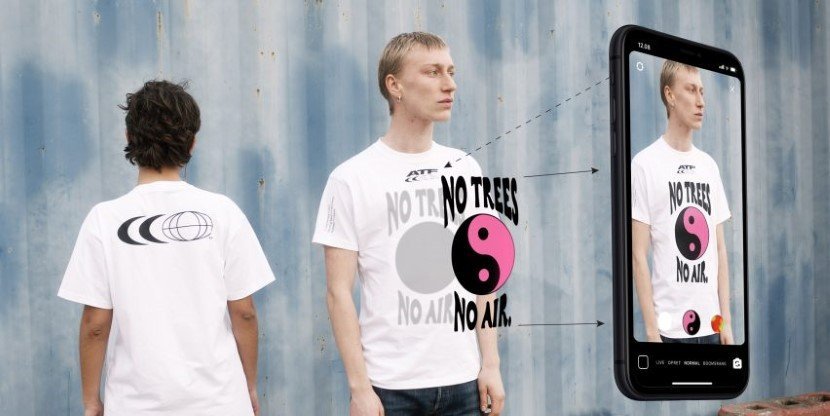 Clarings
Year 2020 and even the 12-year-olds know about every political and environmentally hazardous event taking place on the planet and like everyone they too cast a voice. And lucky guess, they do it with the help of the broad platform of social media. Considering the fact, Virtue has developed a T-shirt that fits the 2020 futuristic notion. They developed this T-shirt for the brand, Clarings and it happens to be for the world of augmented reality. They call it The Last Statement T-shirt.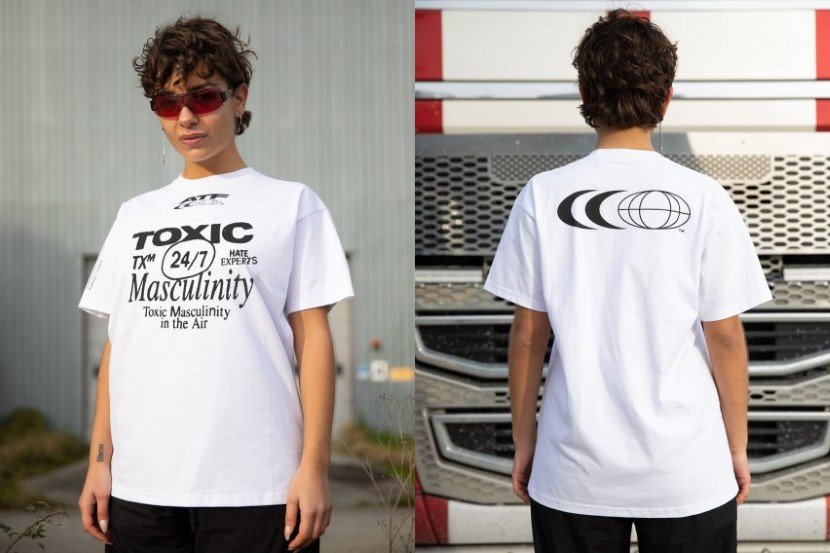 The T-shirt itself is a blank white shirt, with a couple of logos on it. The augmented graphics appear as superimposed images but only seen when accessed through cameras that of Instagram and Snapchat, much like how they offer the feature of face filters. The camera adjusts according to the drape of the shirt and adjusts during movement. The logos on the top serve to manoeuver the cameras as they overlay the graphics on the T-shirt.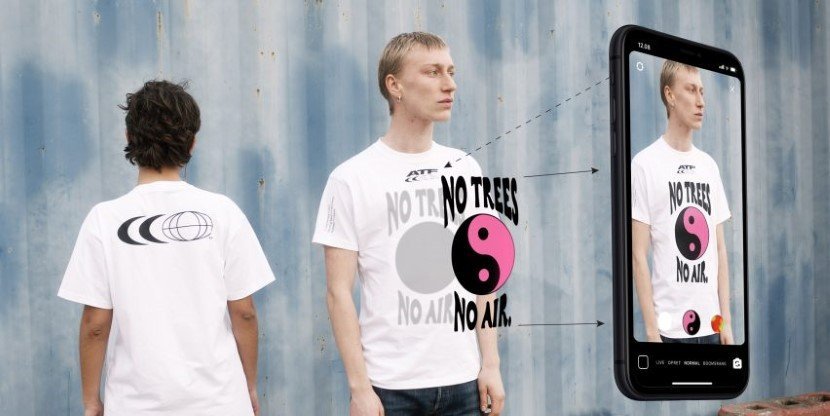 Recommended for you (article continues below)
The T-shirt targets social media users and activists. The entire goal was to make an environmental impact via a single T-shirt. Henceforth, the T-shirt initially comes with 20 existing designs, introduced from December 2019 to January 2020. Such as ying-yang logo or something that says 'no trees, no air' etc. These augmented reality T-shirts were made through Facebook's augmented reality platform, Spark AR. The shirts are available at the official website of Carlings. The shipment is processed in reusable packaging and an honorable donation of £10 is made to non-governmental organizations with every purchase, fulfilling their mission of environmental-friendly products in every aspect whatsoever.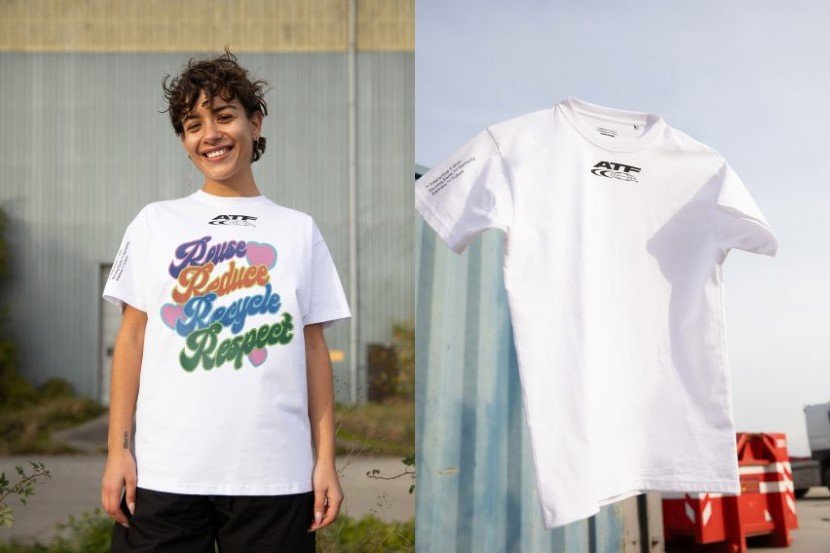 Carlings was introduced in the 1980s and since then have been working on innovative yet trendy streetwear. 2018 was the year they introduced 3D T-shirts and by 2019 they have reached to augmented reality T-shirts, which are without a doubt the first of the sort. According to Mikalsen, the brand is trying out what could be the future of the fashion industry with its augmented reality T-shirts while handing the status of 'digital tailors' to their customers as they offer both 'customization and personalization' options for their AR T-Shirts.