Null Stern Hotel in the Swiss Alps lets you sleep under the stars
Walls and roofs often come between us and the nature and conceptual hotelier Null Stern stands completely against this notion. The German hotel chain with a name that translates into "zero stars" has collaborated with hospitality professional Daniel Charbonnier to redefine the world of lodging with its minimalistic hotel room in Graubünden mountains, Switzerland.
---
Recommended for you (article continues below)
The room has no walls or roof to hide the Swiss sky with millions of stars.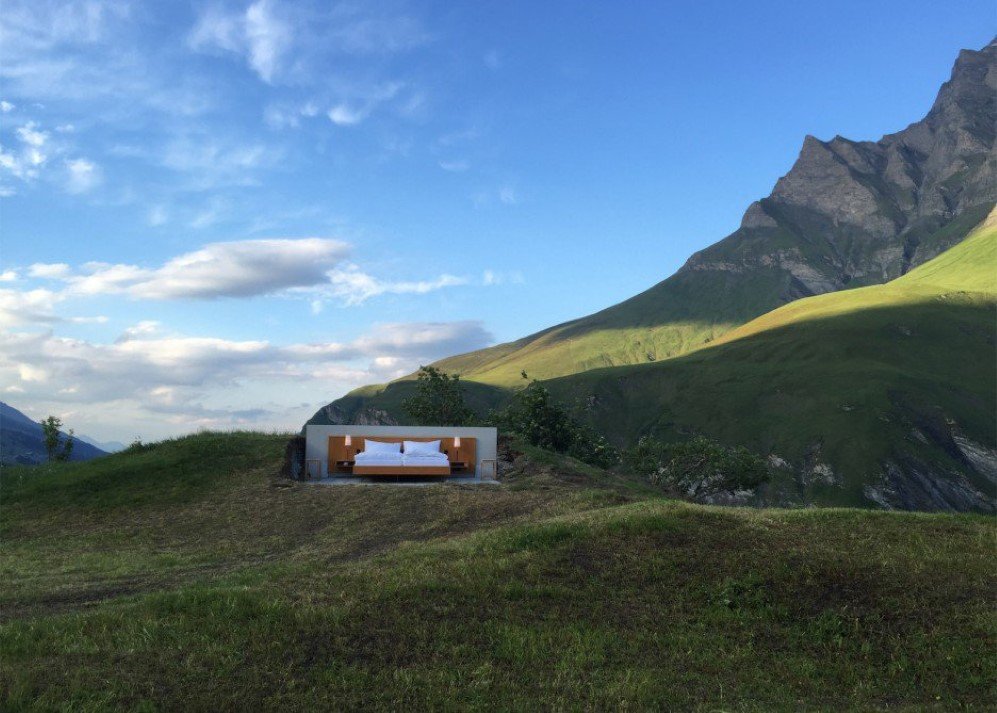 Image: Null Stern
---
The minimalistic lodge comprises of a double bed, lamps and a nightstand, which is more than enough for the guests to enjoy the spellbinding sight of the Swiss Alps from an elevation of 6463 feet above sea level.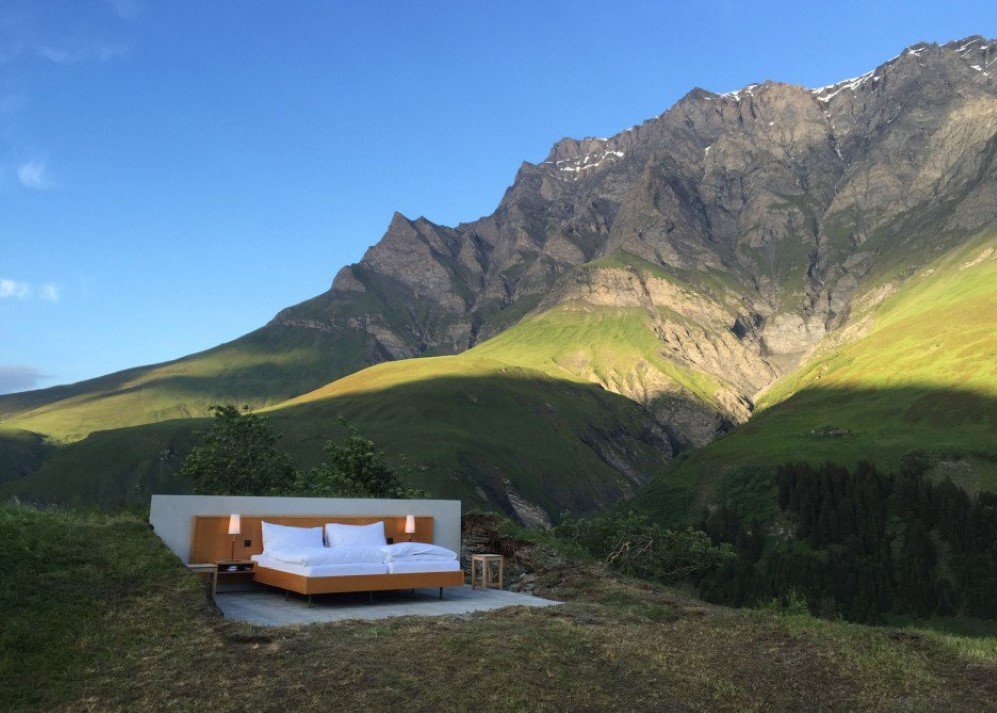 Image: Null Stern
---
The hotel provides services of breakfast in bed through a butler while a private bathroom is located 10 minutes away from the room.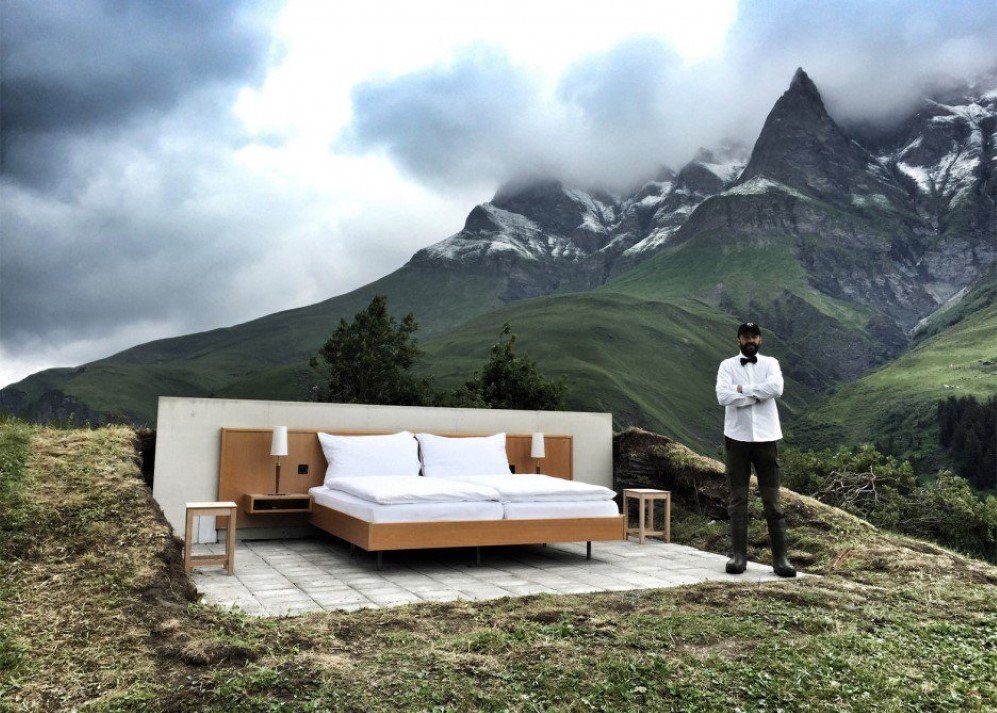 Image: Null Stern
---
The holiday spot is available for a night stay for just 190 euros a night throughout the months between Spring and Autumn however, the guests are warned about last minute cancellation due to the unforeseen weather conditions.
Image: Null Stern
References: Daily Mail, Business Insider