2100 handmade luminescent daffodils pay tribute to nurses at London's 'Garden of Light'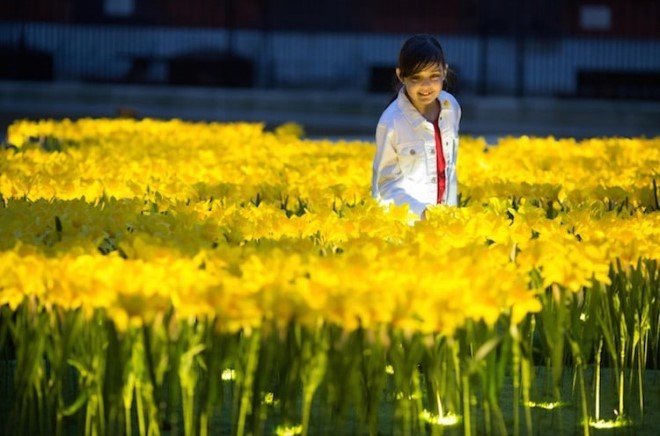 The blooming daffodils in the season of Spring symbolize new beginnings and the majestic art installation with 2100 luminescent daffodils at Paternoster Square in London is created in the very same spirit. The handmade daffodils pay tribute to those nurses who look after and support the people who are struggling with devastating life-taking illnesses.
The installation is a collaborative initiative between United Kingdom based charity organization, Marie Curie and artists' collective, Greyworld. The interactive art piece was created for the launch of annual fundraiser of Marie Curie, an organization which is concerned with providing care for the terminally ill patients.
The daffodils light up at night, paving way for the public to enjoy the compassionate aura of the park. People can hear recordings of actual letters written by friends and families of the patients to the Marie Curie nurses and can even write their own messages for their beloved ones on the petals and stick it on the memory wall.
The Garden of Light serves as an incredible reminder for people that goodwill and care can actually lift up the darkness and illuminate the lives of the people who need it.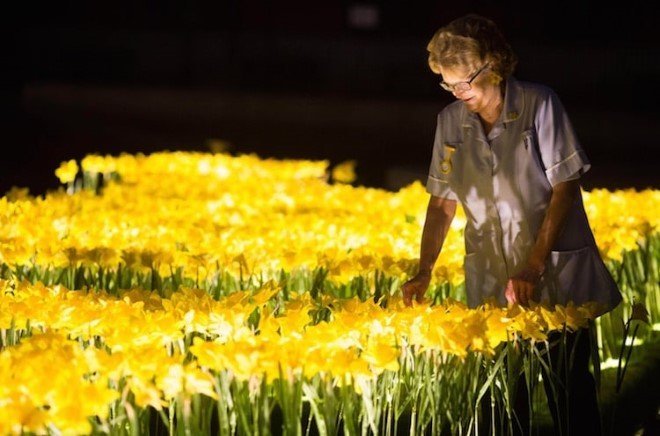 Image courtesy of Marie Curie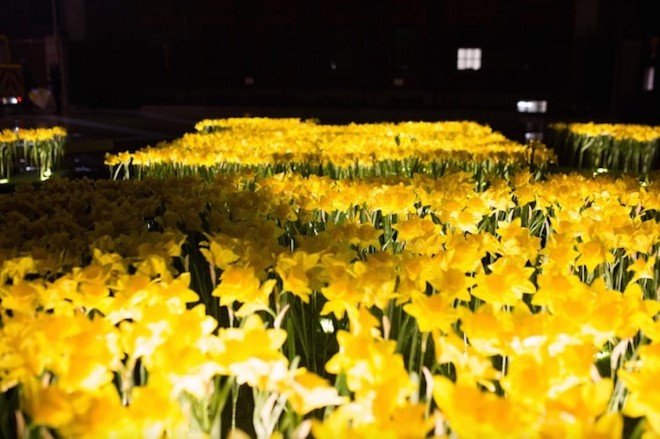 Photo credit: thelondonmag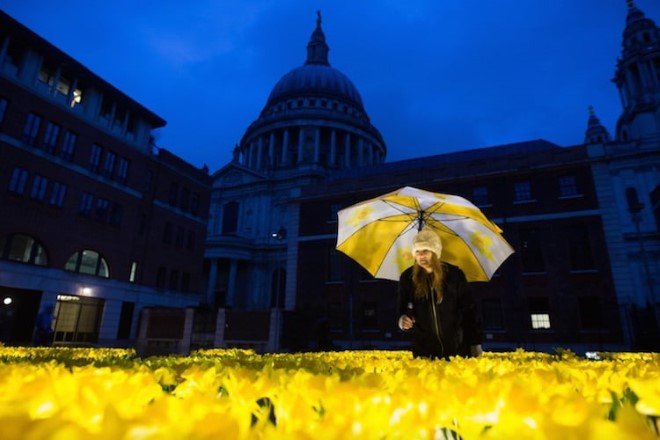 Photo credit: thelondonmag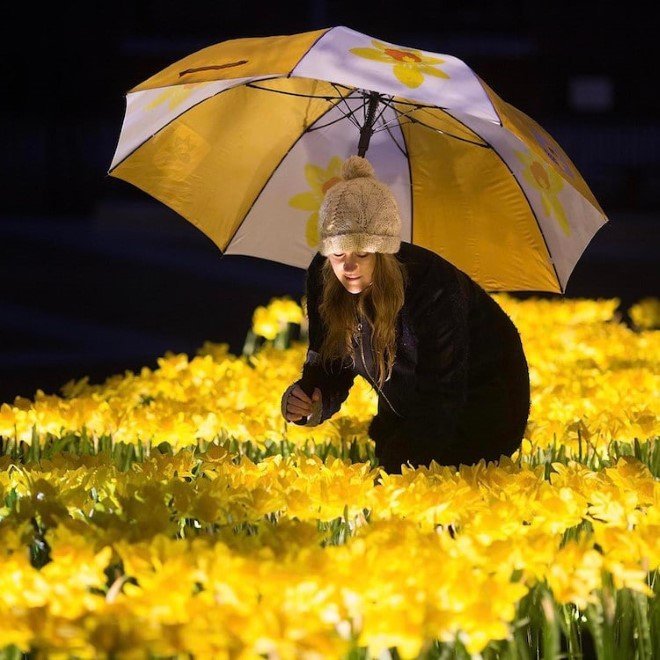 Photo credit: thelondonmag
Recommended for you (article continues below)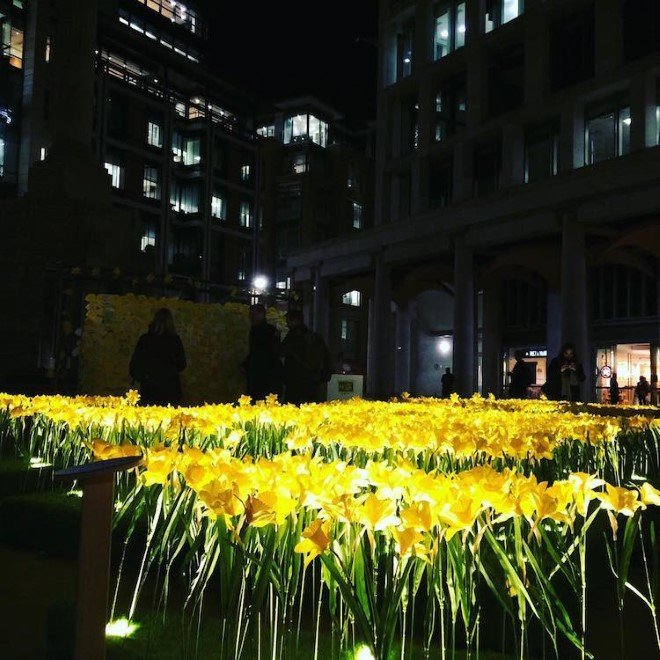 Photo credit: ellieawford
Photo credit: j_shu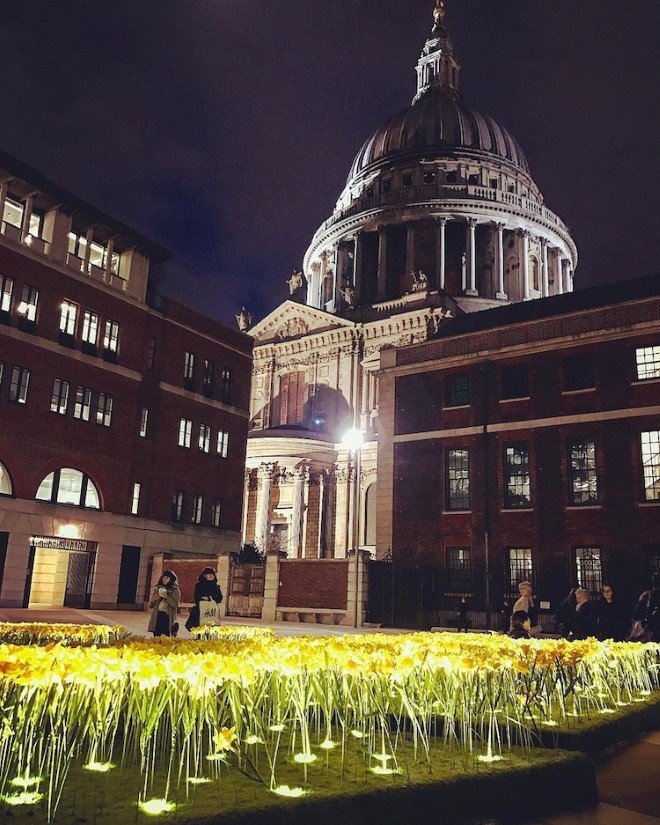 Photo credit: rachelemmat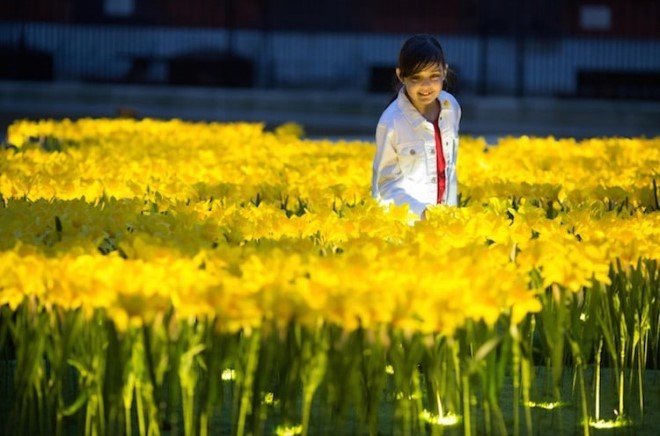 Photo credit: yueny527
Photo credit: yueny527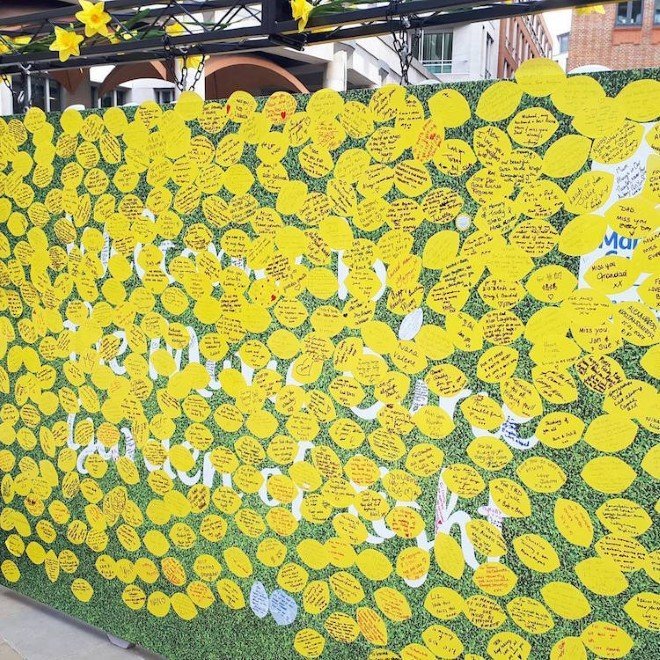 Photo credit: yueny527
h/t: My Modern Met