Nissan's NV300 Concept packs a woodworking workshop inside
As Nissan is not coming slowly in adopting new innovative ideas of making NV series more versatile, so yet another creative concept of Nissan is the NV 300 being the most compact and efficient model, having all homely facilities from sleeper roof to kitchen cabinet, central heating to water systems. This is one of the most innovative models of Nissan which can be called an all-rounder. The idea of transforming a vehicle into a roaming workshop is derived from the work of carpenters who offered their professional skills to join their woodworking with technological input. This vehicle is specially designed for the people who are nomadic travelers and want to carry their working space with themselves.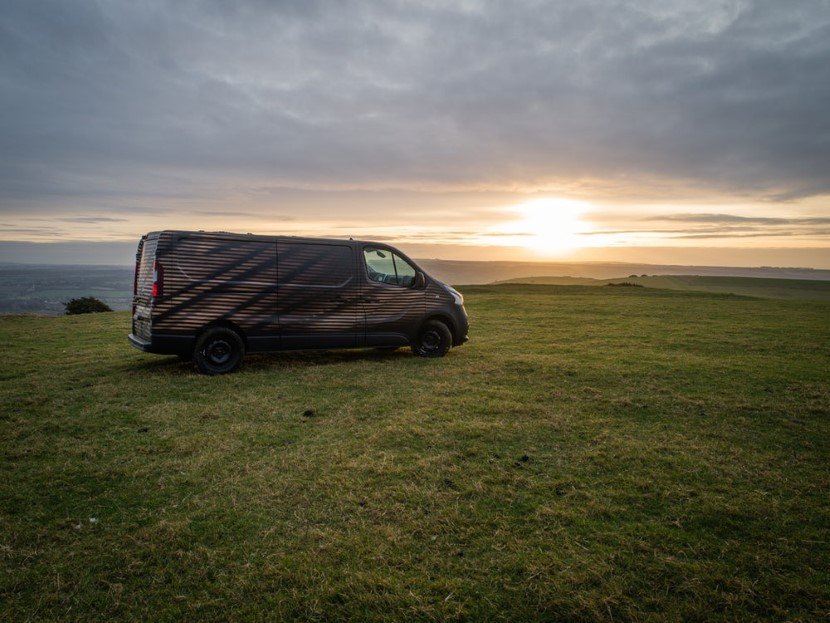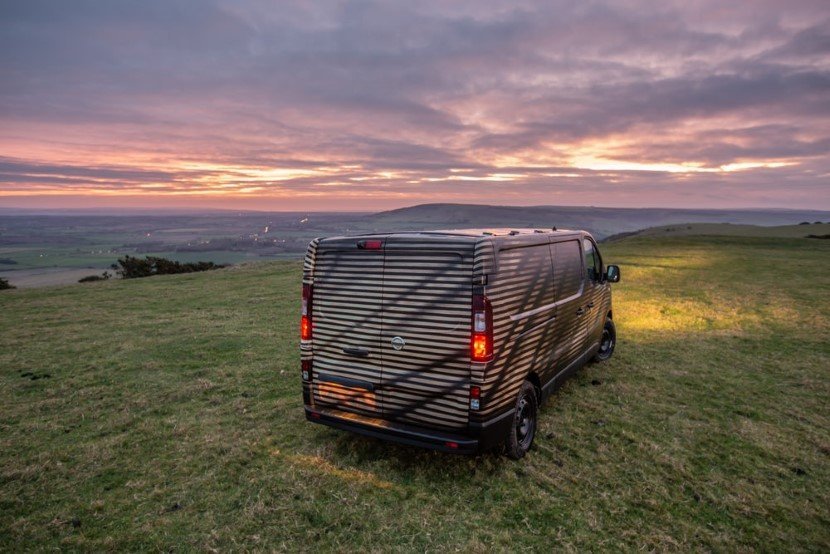 The very first model of Nissan which was based on the concept of mobile workspaces was introduced in 2007 as NV 200. The company has joined hand with UK's studio Hardie to get benefit from the fantastic skills for interior designing, for instance, whistles and horn. Their services also include an espresso machine and most comfortable leather seats. So, both are working together this time as they have produced NV 300, the most efficient and luxurious vehicle of all ages. This output never seems to fail in the race of impressing folks especially travelers.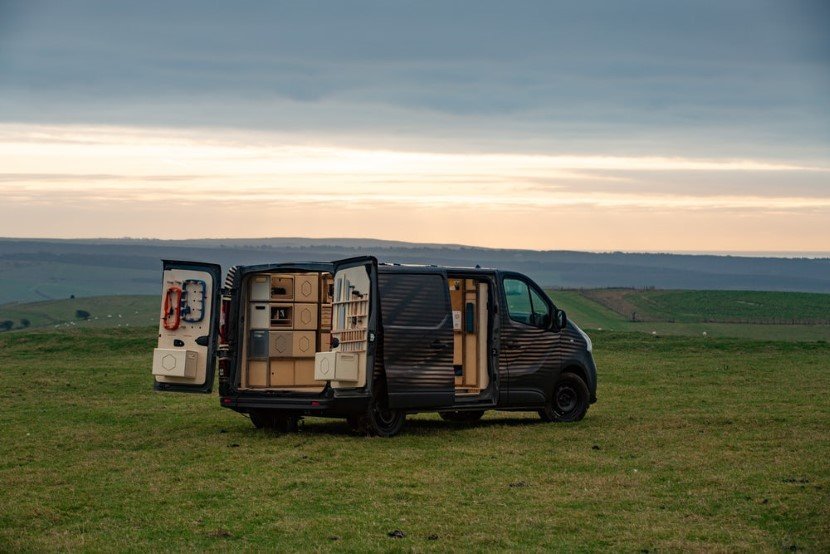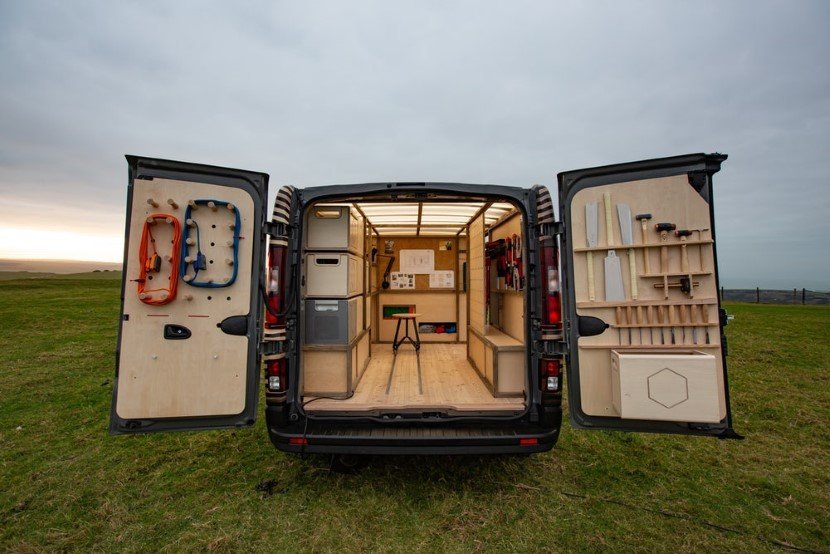 The unique features and characteristics of NV 300 were revealed recently in the Brussels motor show. The NV 300 has a heavy theme of woodwork, having floors, walls and closets made up of timber wood. A work table is also inserted behind the seat of the driver with a touch screen computer which provide the most comfortable workable area with proper sitting. Rails mounted on the wooden floor can be moved by rotating the stool.
Recommended for you (article continues below)
As workspace would also require power to carry out its function so this model is also provided with a portable battery which can be charged through the solar panel on the rooftop. The battery packed into the backside of the vehicle has a capacity of 700 Wh with a maximum output of 1 kW power. Nissan has built this battery by using the second life batteries from one of their projects of leaf electric cars. This battery is portable as well as weatherproof and is known by the name of energy ROAM by Nissan.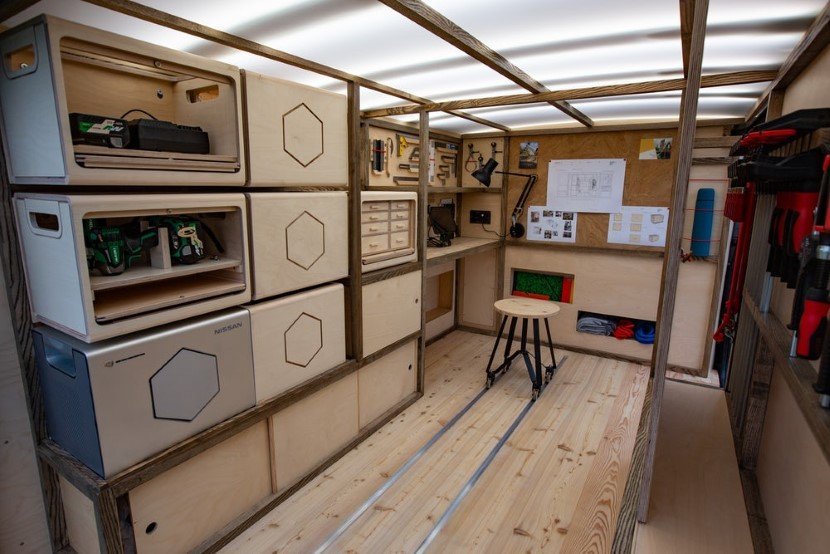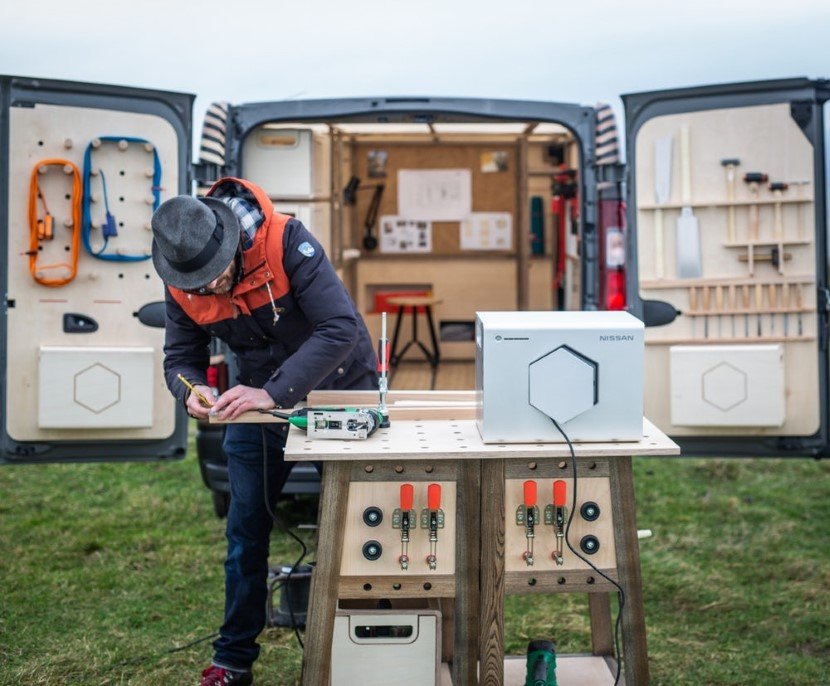 Nissan is continuously showing its innovations by merging the skills professionally and technically for the sake of producing the most efficient and desirable models.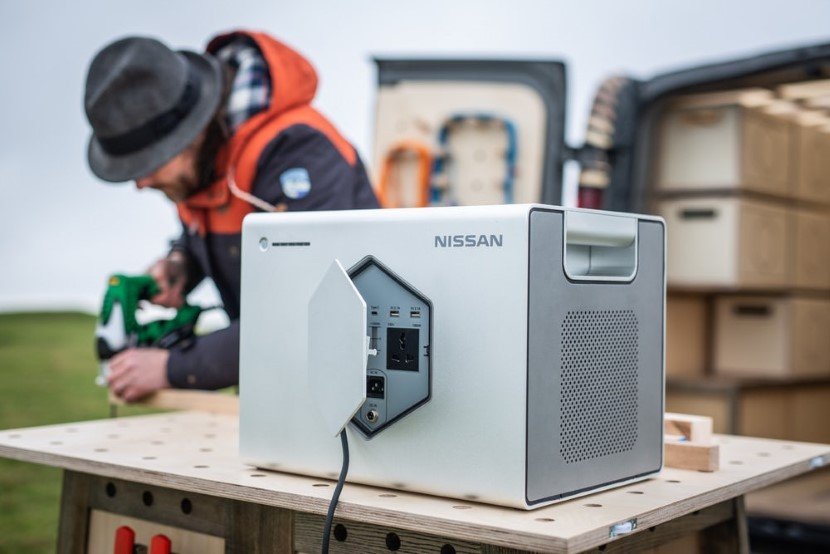 All Images: Courtesy of Nissan