LG's foldable keyboard is the best buy for your smartphones and tablets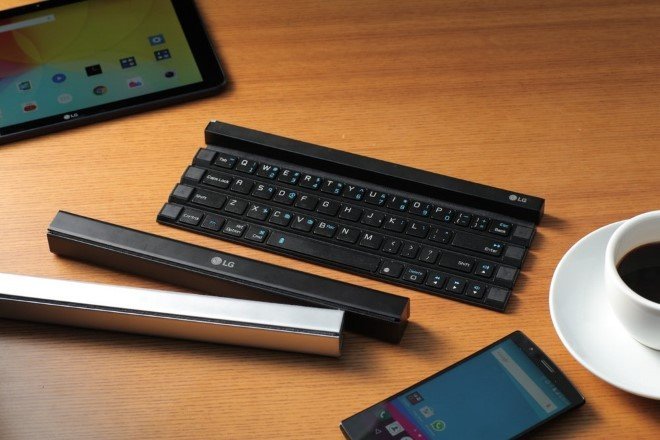 No matter how fast we may be able to type on our smartphones now, we were always faster on our good old keypad phones, and much more comfortable. No? Same goes for computers. As much as we like the concept of touchscreens, there's no way we can type for hours without using tangible keys. LG understands our sentiments; thus, it has come up with a foldable keyboard!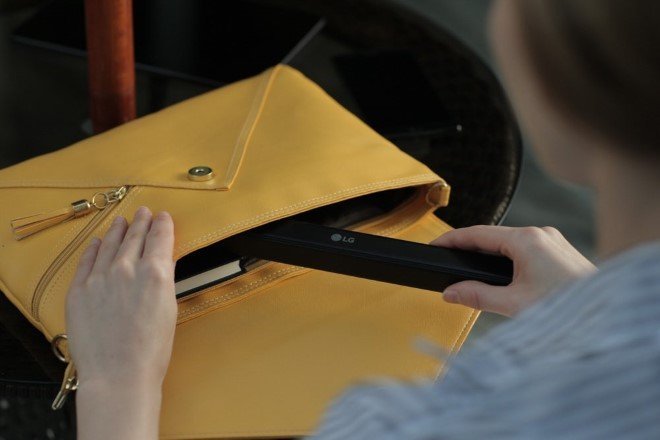 Image: LG
Image: LG
Even though we have seen portable keyboards that can fit in one's pocket, we haven't seen a roll-able wireless portable keyboard before! LG's foldable keyboard is made out of silicone, and is more real than an onscreen keyboard. Being flexible yet rigid at the same time, the Rolly Keyboard (model KBB-700) is impact-resistant due to the polycarbonate and ABS plastic present within. The four rows of the keyboard are flexible which enables it to roll around the rectangular box that is placed on top when the keyboard is being used.
Recommended for you (article continues below)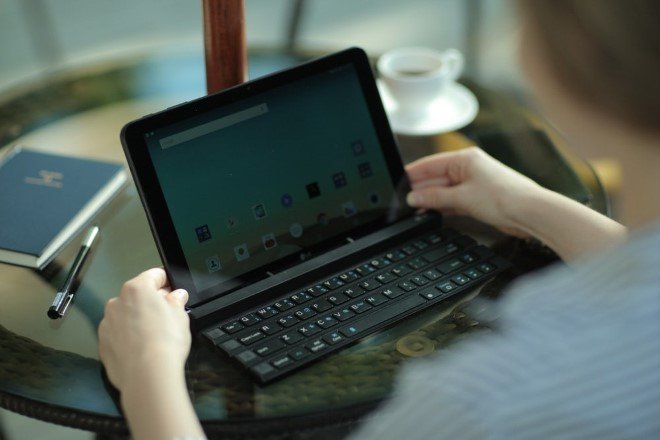 Image: LG
No, the box isn't useless, it has two arms that fold out to support the device, be it a tablet or a smartphone. And as the keyboard is unrolled, it becomes activated and connects to a smartphone through Bluetooth 3.0. Similarly, you can connect the Rolly to two devices simultaneously and switch from one device to another simply through pressing a button. Once you are done using it, all you need to do is roll it up and put it in your bag – it shuts off automatically.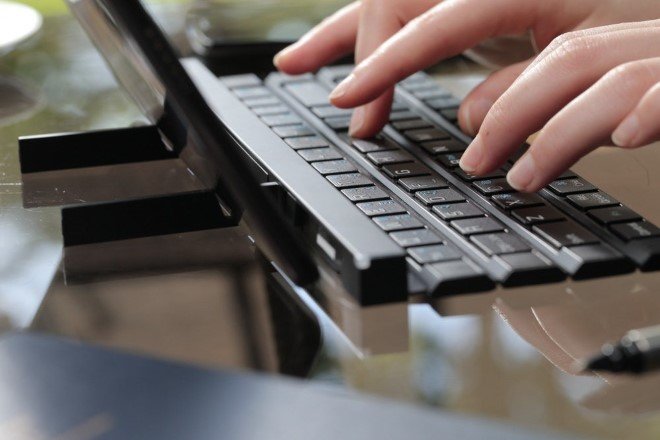 Image: LG
Are you convinced yet? If so, go out and grab your Rolly now before it's too late!