Move over fidget spinners, this kinetic desk toy creates hypnotic optical illusion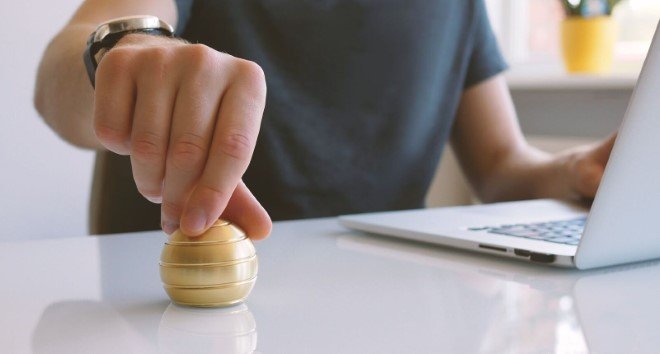 If you spend hours at your desk with your computer then the new hypnotic kinetic desk toy called Mezmoglobe, is what you need to make work more fun. It is designed and developed by Kristoph Krisjans, who is based in UK. The Mezmoglobe was launched on Kickstarter and has already raised more than £58,000 which is almost 15 times more than its initial funding goal, with a couple of days still remaining on its Kickstarter campaign. Backers can pledge about £22 to £28 and the worldwide shipping is anticipated to start from January 2019.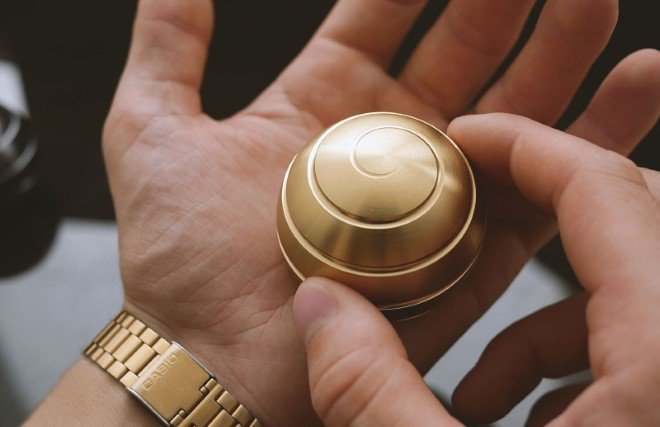 Mezmoglobe is a sphere with a symmetrical helical pattern carved along its spherical surface; it is made up of aerospace grade aluminum, using state-of-the-art high-precision CNC machines. The object rotates continuously and generates a mind-bending 360° "flowing" optical illusion when it is spun on its base like a spinner; it is hard to keep your eyes off of it and it will keep one mesmerized for hours. This may just be as successful of a fidget toy as the Fidget Cube that came out in 2016.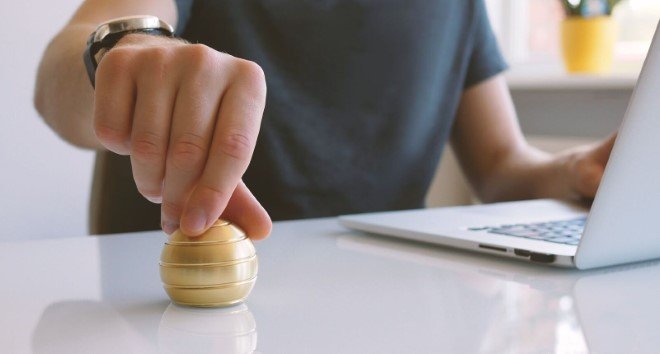 "From a very young age, I have always been fascinated by all kinds of physics toys — especially perpetual motion toys that present odd visual effects," said Krisjans "I am sure most people can remember a spinning top from their childhood. I had many types of tops, but my favorite ones had a drawn spiral on the top side so it would create the hypnotic effect when spun. A couple years ago, I saw one of those tops and it reminded me how cool the effect actually looks. I had an idea to put this principle in a high-quality desk toy that would look appealing not only spinning, but also standing still."
Recommended for you (article continues below)
The Mezmoglobe may be a compact toy but can be a great addition to your workstation and help you let go of your stress on a busy day at work. It has been specifically designed to revolve on any plain surface like a desk. The sphere has a smooth finish and fine helical milling around it and also has stainless steel bearings to ensure that it does not make any noise while spinning. It is available in a range of metallic colors. This kinetic toy is aimed at helping you relax and stay focused on a stressful work day or during brainstorm sessions.
All Images: © MEZMOGLOBE via Kickstarter
h/t: Digital Trends