Man Recreates Iconic "Up" Scene; Floats At An Elevation of 8000 Feet With 90 Tied Balloons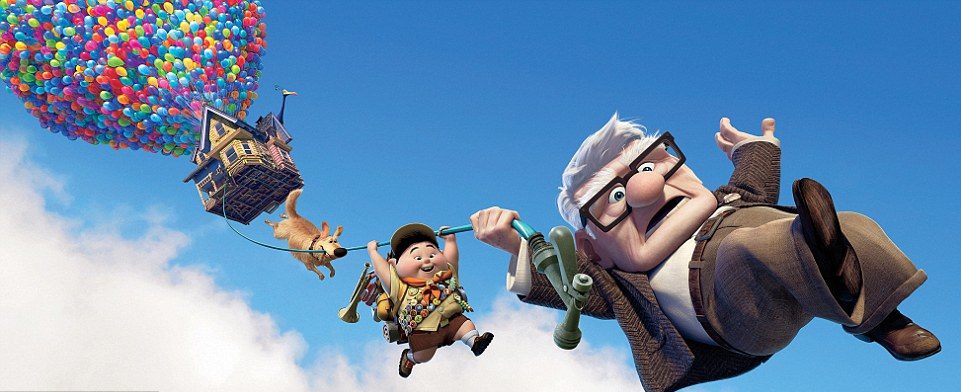 Most of us have watched the brilliant animated movie "Up" that was released some years ago and we absolutely loved it. And we do remember that iconic scene when the house is lifted off the ground with the help of dozens of balloons. Now, a daredevil has recreated that "Balloon Lifting" thing in real life lately.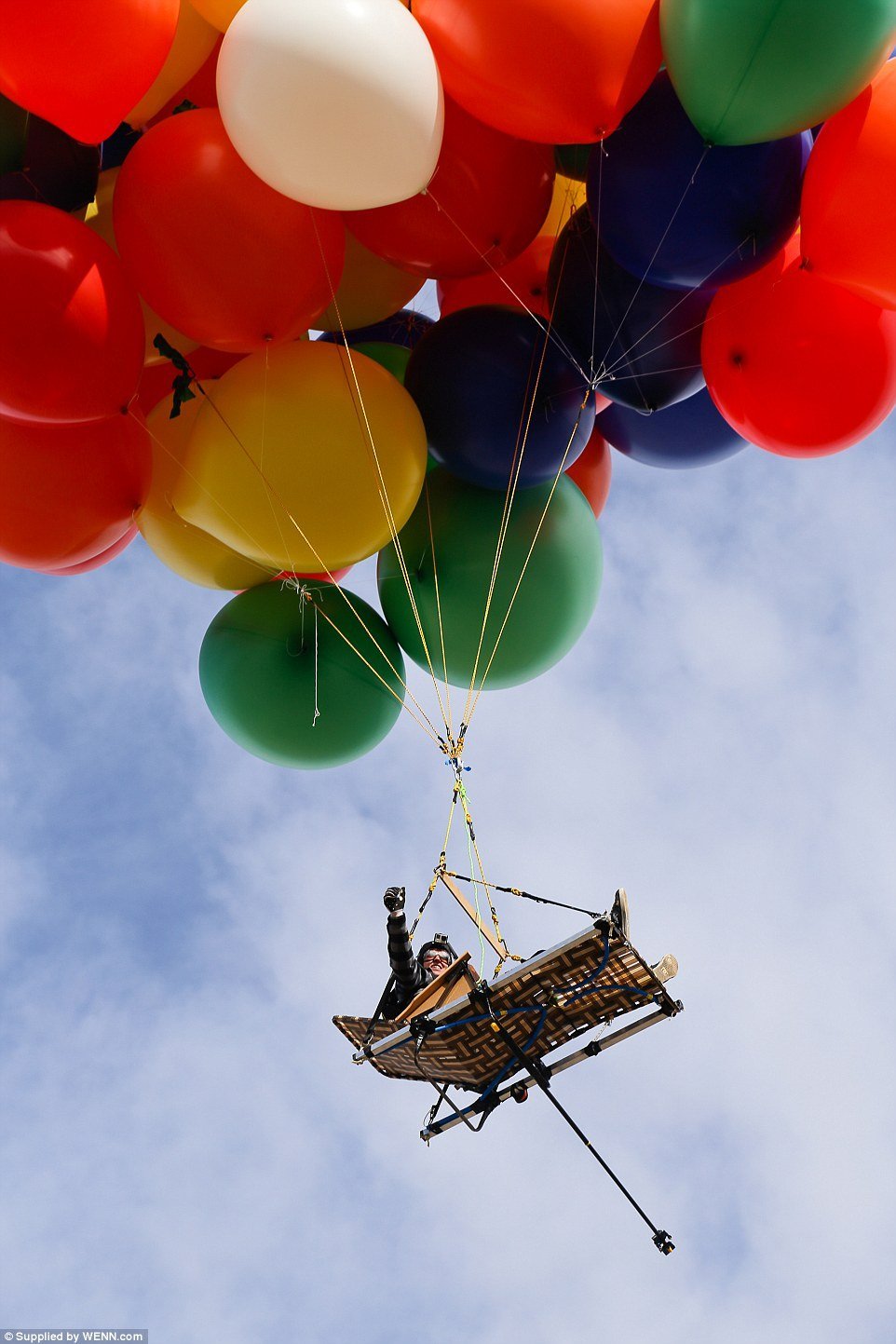 Erik Roner who is a professional skier and a passionate BASE jumper decided to give himself a shot to pull off something what he termed as his childhood dream. Roner used 90 helium-filled balloons and a lawn chair to get his feet off the ground.
Roner's friends and family used up some 50 tanks of helium to fill all those 90 balloons which were then tied on to a lawn chair having Roner comfortably sitting in. And slowly and gradually, Roner finds himself floating at an elevation of 8000 feet in mid-air.
The adventurer said that his time in the airspace was quite serene, remarking, "It really doesn't get much more peaceful than this."
Recommended for you (article continues below)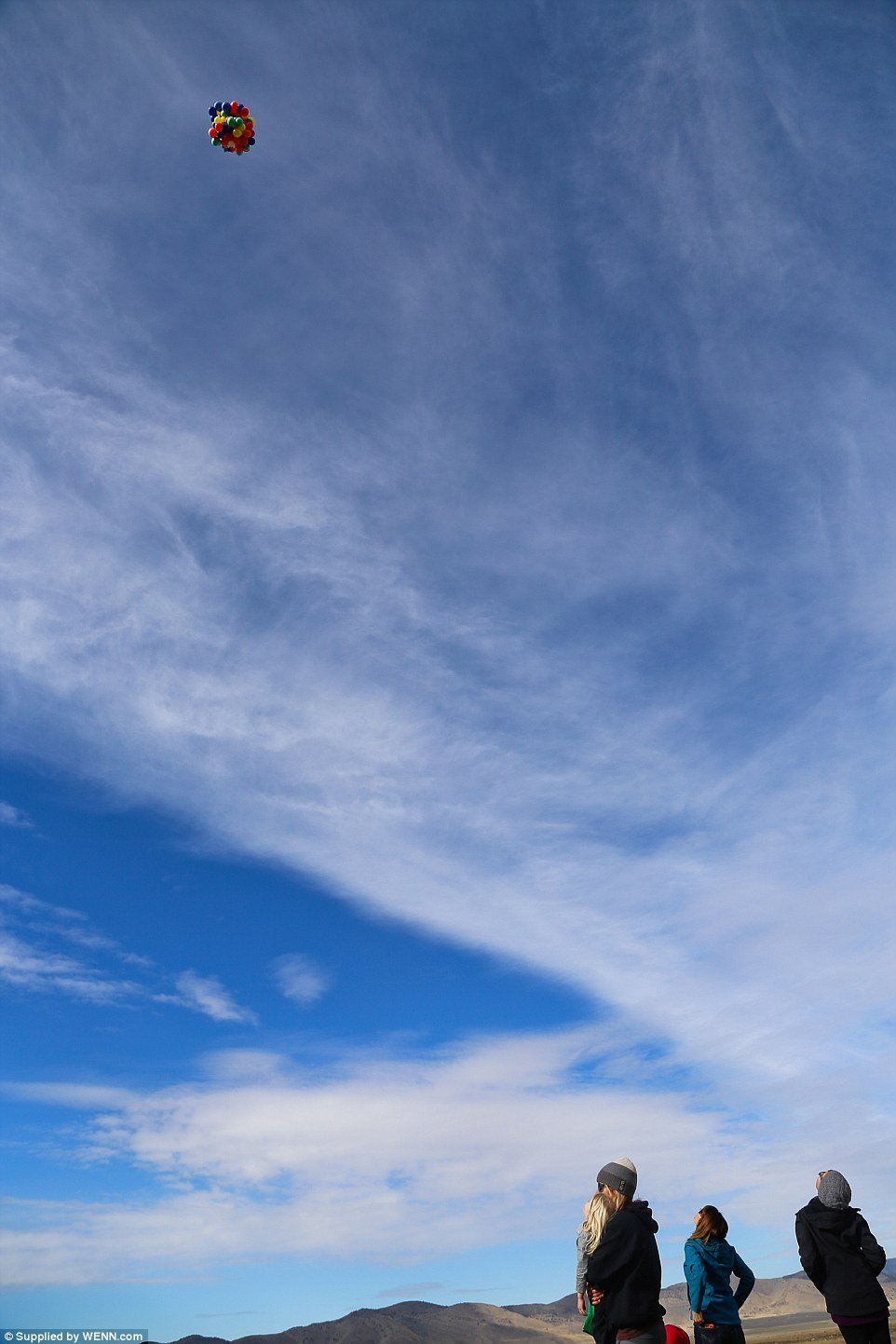 Getting "Up" there might have been easier done than said for Roner but he had to come down too. For that he found his shotgun come pretty handy. After soaring high, Roner began popping up the balloons one by one with a shotgun before free-falling off the chair and then pulled off his parachute to touch the ground.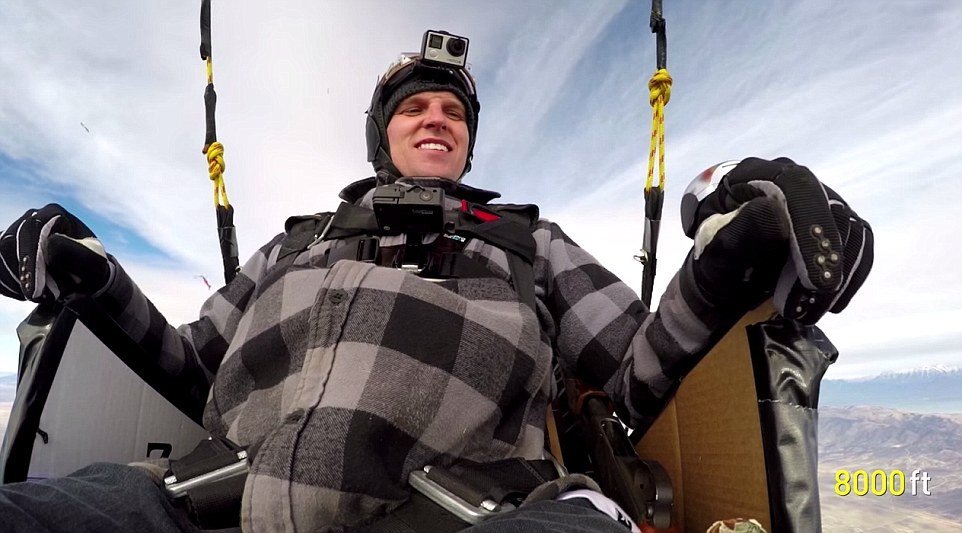 "That was epic!", Roner said after the experience, according to 'Good Morning America.' "It's kind of like the dream of flying or 'can that actually happen?' So for the reality of pulling it off was pretty surreal for me."
Watch the video below of this crazy stunt. Enjoy!