This rotating steel sculpture of Franz Kafka by David Cerny looks too good to be true!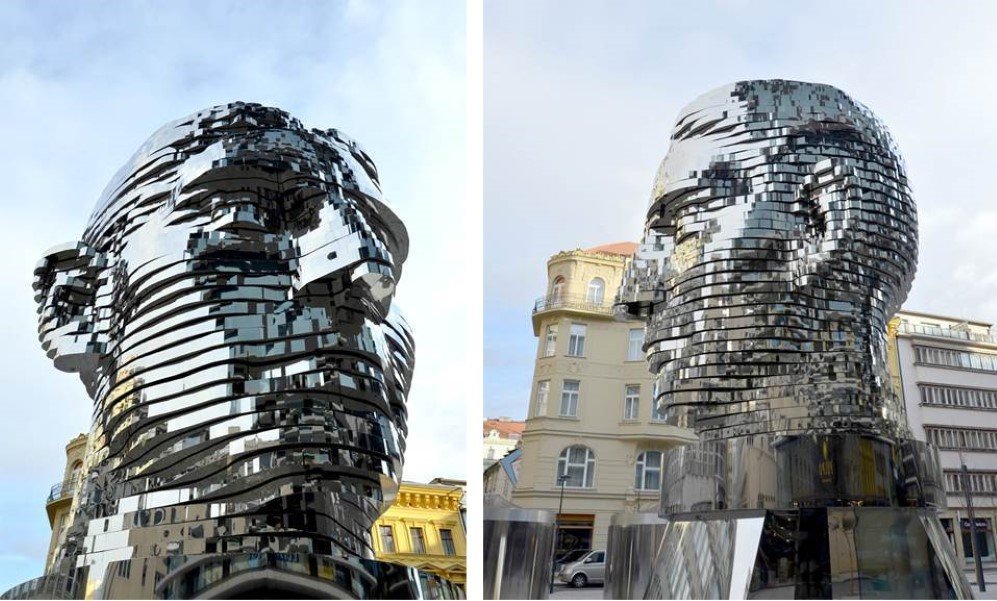 Franz Kafka was certainly one of the most impactful novelists of the 20th but, the effect of his writing has and will continue to live through this world for all the times to come. Kafka is known for his struggles to rise above the self-doubts that he experienced all his life however, his writings are now not the only evidence of this fact. Czech artist, David Cerny has translated Kafka's troubled soul and mind into a moving sculpture at the bustling shopping center in Prague. The 45-ton kinetic artwork comprises of 42 individual layers of stainless steels which twist and rotate to depict the convoluted personality of the writer.
Cerny has constructed a similar structure titled as "Metalmorphosis" which also serves as a fountain at the Whitehall Technology Park in Charlotte, NC.
Recommended for you (article continues below)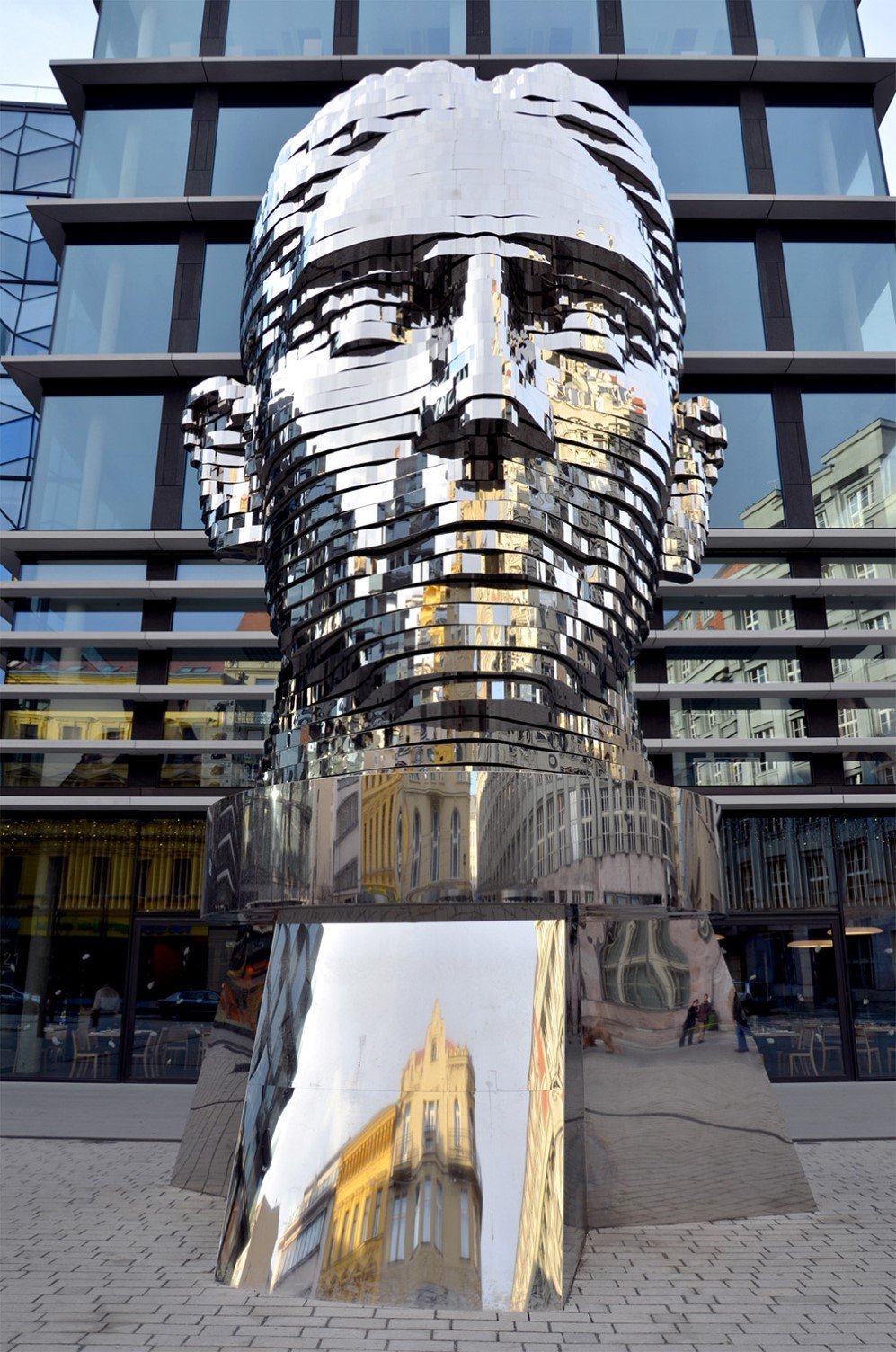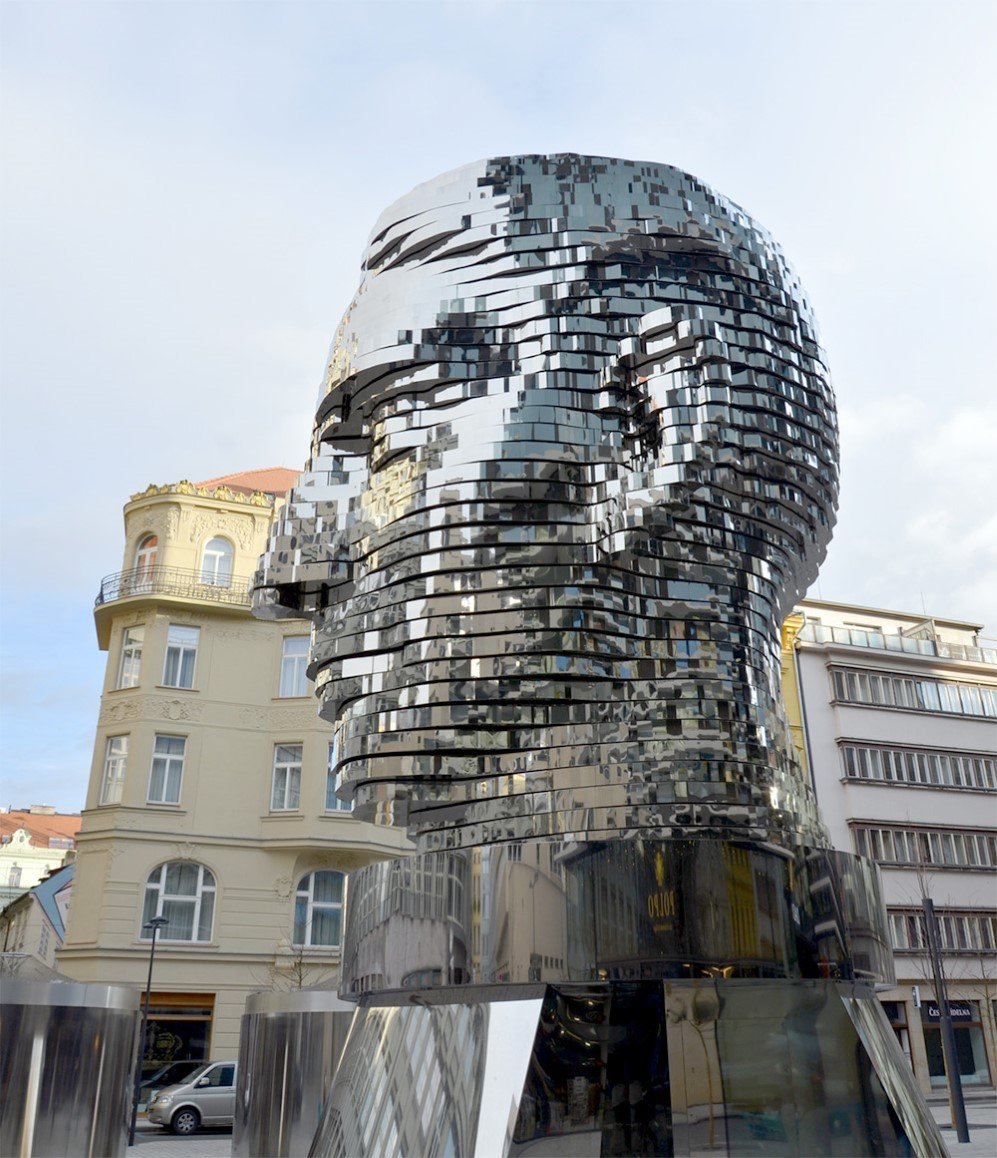 Images: © Jindřich Nosek via Wikimedia Commons
h/t: Colossal