MV Blue Marlin: The Ship that Carries Ships and Oil Rigs Across the Globe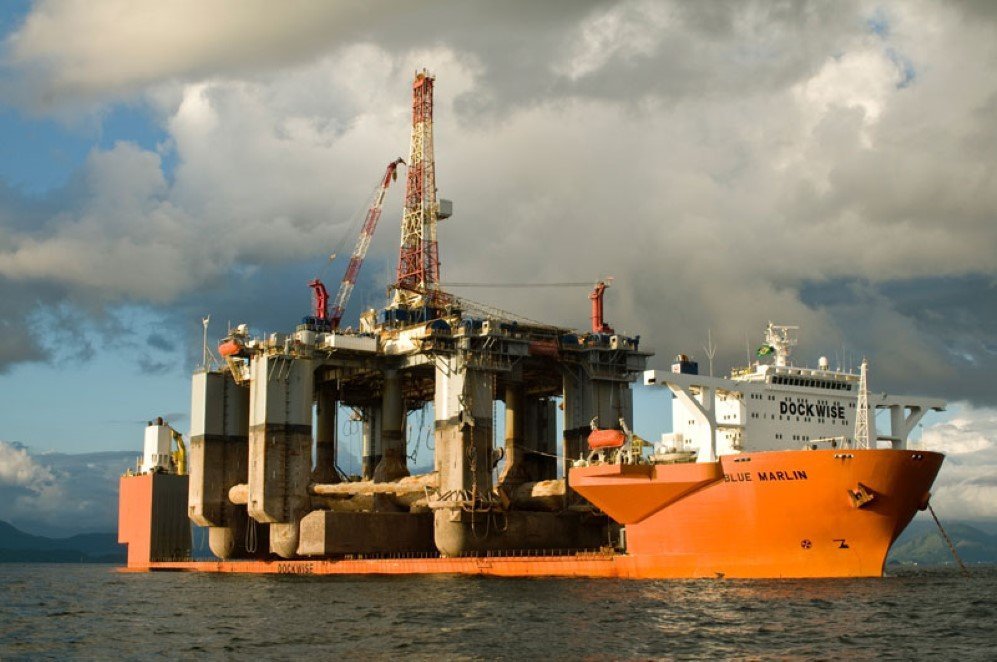 Owned by Dockwise Shipping of Netherlands, the MV Blue Marlin is considered one of the strongest semi-submersible heavy-lift ships in the world. Blue Marlin was built by Offshore Heavy Transport of Oslo, Norway back in 1999, which was then purchased by Dockwise in 2001.
There is no crane in the world strong enough to load cargoes such as oil rigs on to the deck of a ship for transportation. And then, there is this gigantic MV Blue Marlin that can perform this job with quite an ease.
Looking at the size of it, the MV Blue Marlin with a dead weight of 56,000 metric tons measures 712 ft in length and 138ft deep. It has a deck size that is equivalent to two football pitches. Blue Marlin is powered by a gigantic 17,000 horse power diesel engine giving it the capacity to lift structures upto 76,000 metric tons. Blue Marlin carries a crew of 24 and can travel at a speed of 13 knots.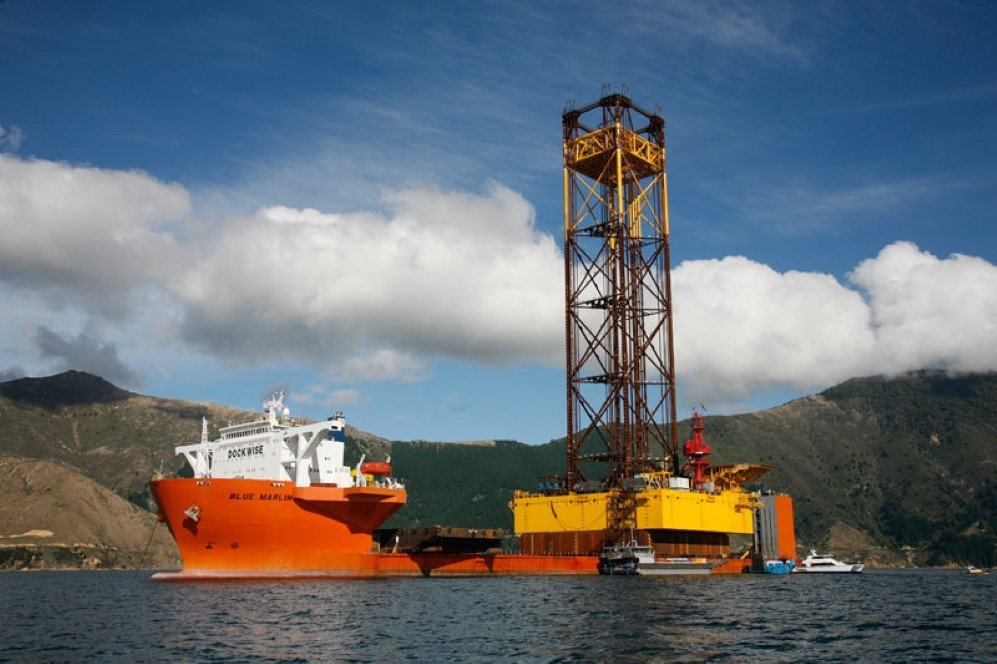 Recommended for you (article continues below)
Blue Marlin has regularly transported one of the heaviest oil rigs, offshore drilling platforms of energy exploration companies as well as submarines and naval ships across the globe. The secret to its success is its semi-submersible capability. Semi-submersible means that its deck can disappear upto 13 meters under water when its ballast tanks are pumped full of water. It allows the ship to sneak under boats, oil rigs and other heavy platforms subsequently lifting the cargo of the water once the deck is raised again by emptying its ballast tank.
Dockwise was formed by the merger of two shipping companies in 1993, which is now the largest operator of heavy-lift semi-submersible vessels, with more than 20 ships in its fleet.
We take a look at some of the heaviest object being lifted and transported across several thousand miles by the MV Blue Marlin.
---
MV Blue Marlin goes underwater to prepare for loading.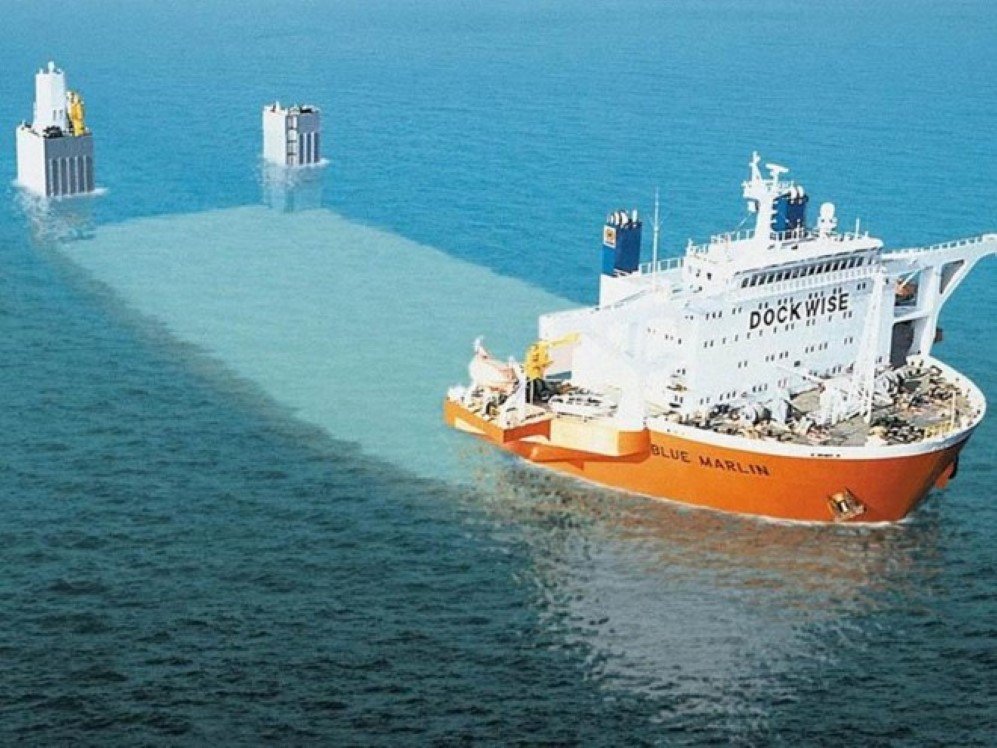 ---
Blue Marlin carrying four pontoons and 18 hulls weighing a total of 60,000 tonnes on its back from Nantong Port, China.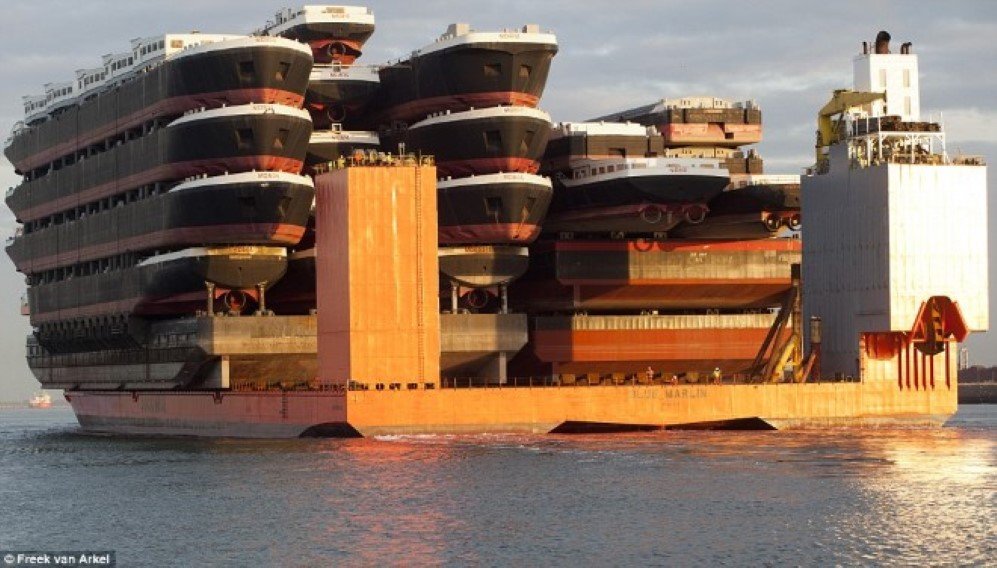 ---
In 2004, Blue Marlin delivered BP's 59,500 tons semi-submersible Thunder Horse platform from Okpo, South Korea to Corpus Christi, USA, setting a new record.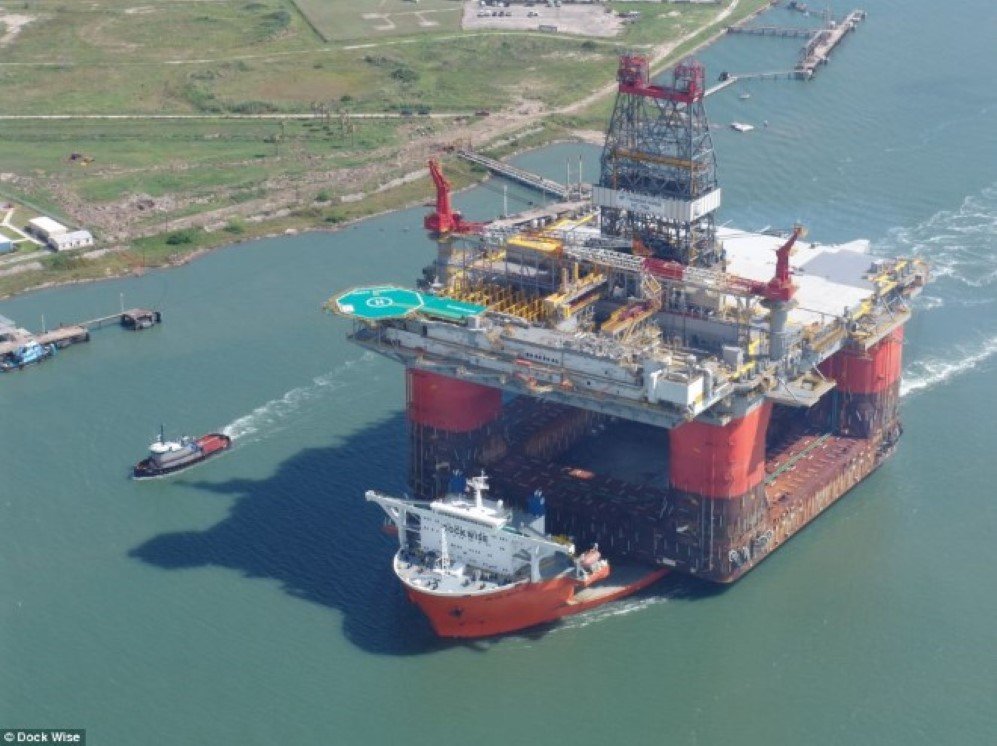 ---
Blue Merlin pictured carrying Two 'Viktor III – Class' nuclear-powered submarines along the coast of Russia.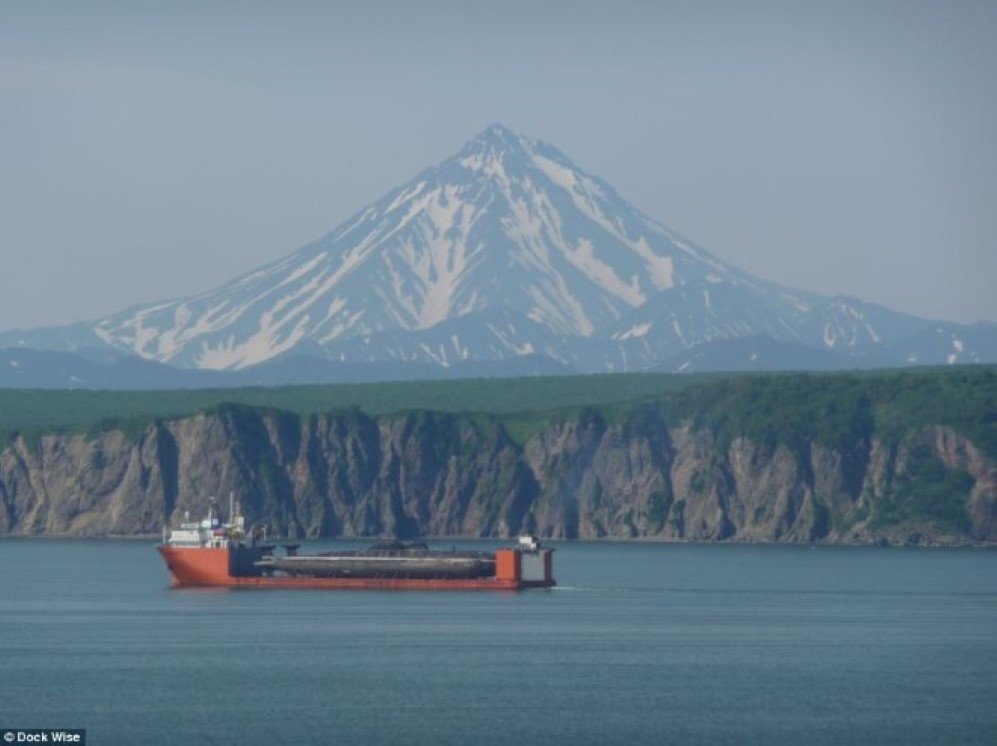 ---
Diamond Offshore's semi-submersible drilling rig, Ocean Monarch being carried from Singapore to Corpus Christi, USA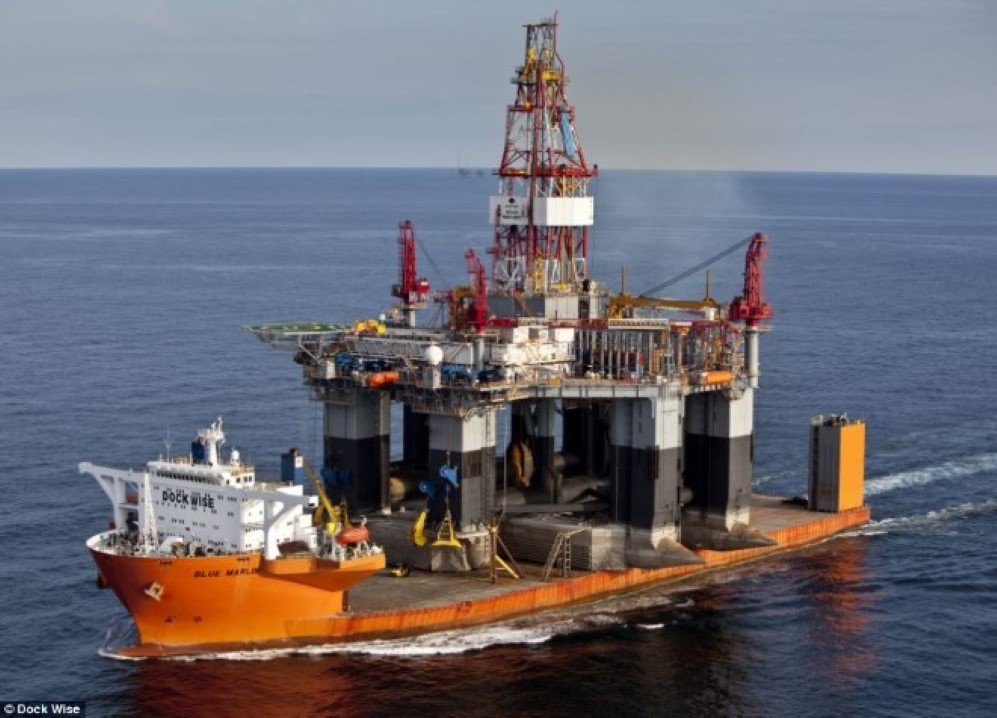 ---
Blue Marlin transporting the US C Based X-Band Radar (SBX)