This luxurious 5-star resort in Fiji is powered by 100 percent solar energy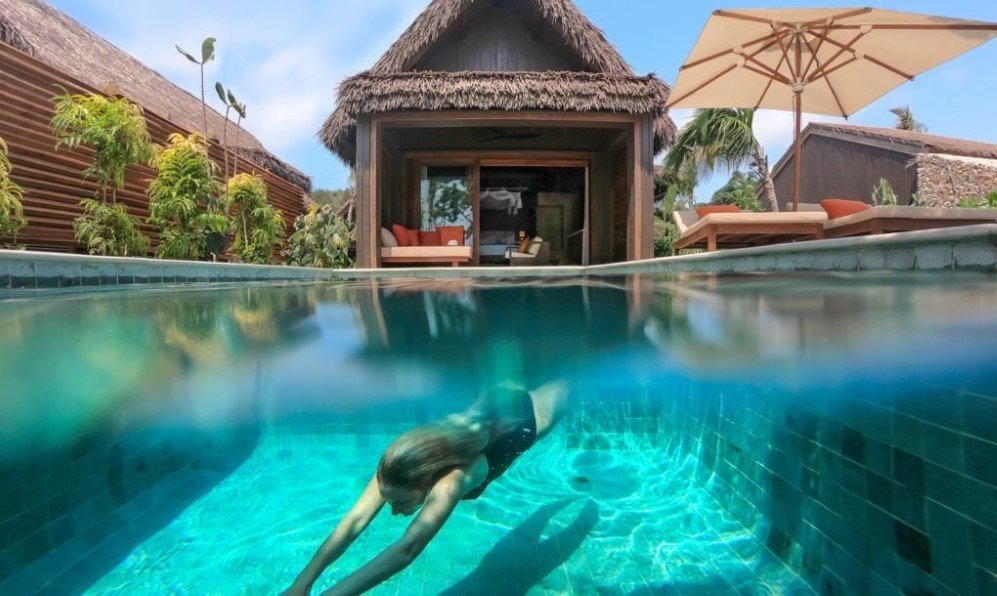 It's important to understand that every step we take has an environmental impact one-way or another, and this in includes going on vacations too. While choosing a hotel to stay in, we rarely ever see its carbon footprint, with comfort being our only focus.
However, Six Senses' is a new Fiji resort that combines comfort and sustainability to provide you with a five-star relaxation experience, while functioning on solar energy. Designed by Auckland's firm Space Studio, the 24-villa holiday spot on Malolo Island, celebrates environment and does everything to preserve it.
RELATED: SoelCat 12 is a solar powered yacht that makes cruising eco-friendly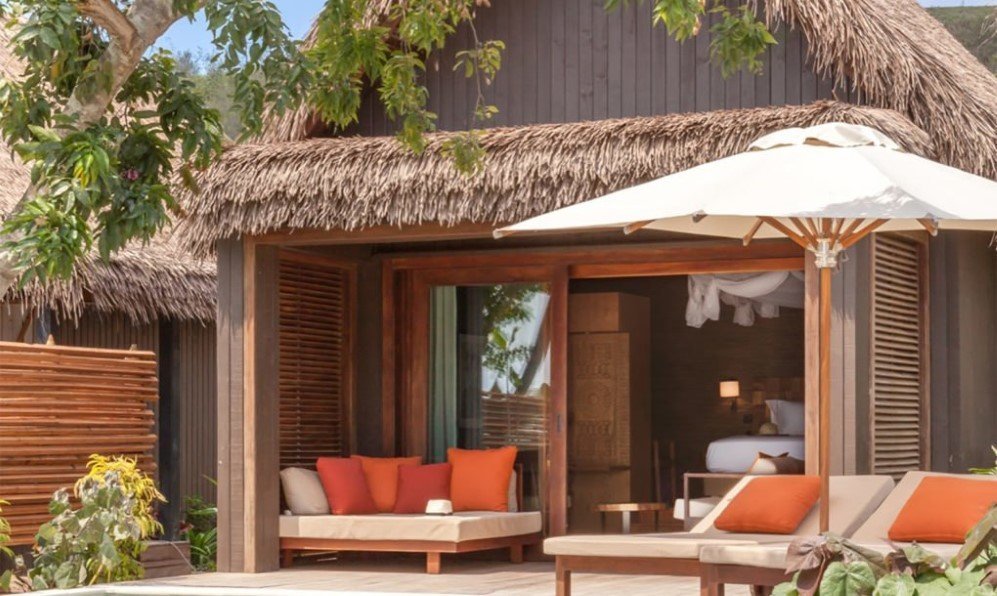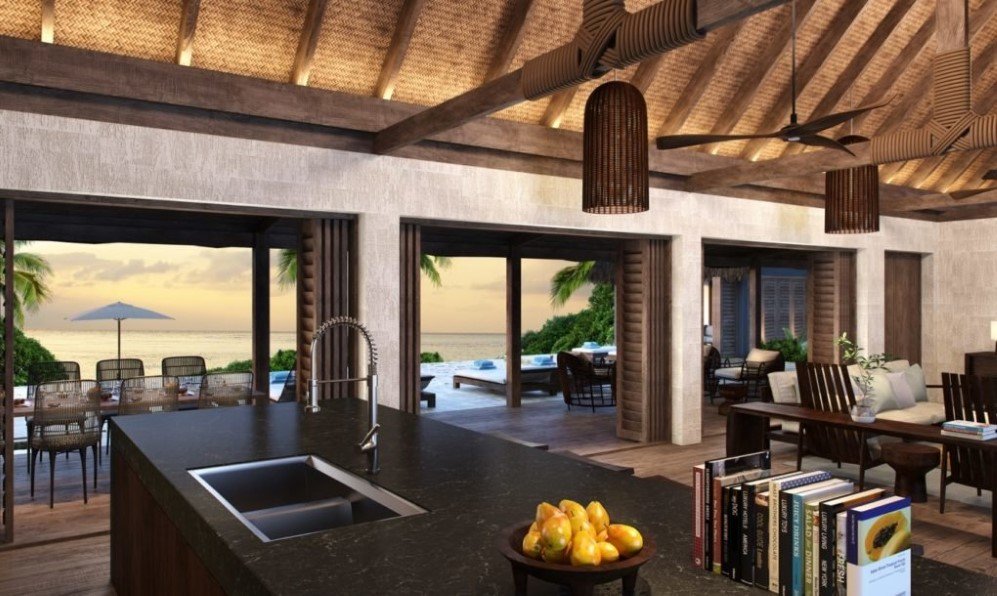 Apart from being 100 percent solar powered, Six Senses Fiji also has its own water filtration plant to collect water in glasses and discourage the use of plastic bottles, which have a disastrous impact on the ocean and aquatic life. Furthermore, the gourmet deli uses reusable containers, which the tourists return after use. In addition, any food waste is composted in a worm-based septic system, which is later used to fertilize the plants and farm. To encourage recycling, there is also a "recycling corner", where visitors can throw recyclable waste for transportation to Denarau Island on the return boats that bring food supplies to the resort.
Karen Morris, Sis Senses Fiji director of sales and marketing, said in a statement, "We also try to have as little waste as possible by creating a lot of our own homemade tonics and bitters using local produce and shrubs, so there's no waste to begin with. We're growing our own kombucha, so we don't need to ship it in, and we're creating our own tepache, a fermented pineapple drink."
Recommended for you (article continues below)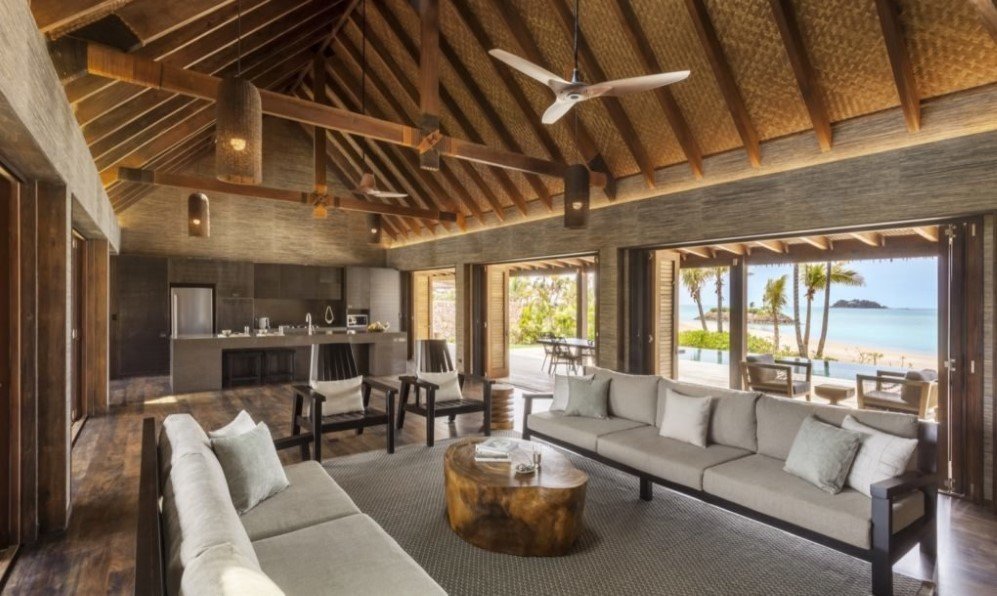 This resort contains 24 villas, 2 restaurants, a lounging area, a library, welcome and guest service areas and a fully equipped spa. The area will soon consist of 60 private housings, out of which 10 are already completed. With a modern and traditional blend, the resort beautifully encapsulates the Fiji culture in its design by using the artwork of local villagers, the Rise Beyond the Reef charity as well as local material palette of grass cloth paper and timber.
At $870 per night, Six Senses Fiji is truly a luxury to delve in.
SEE ALSO: Call it madness but you could soon be able to live in a luxury space hotel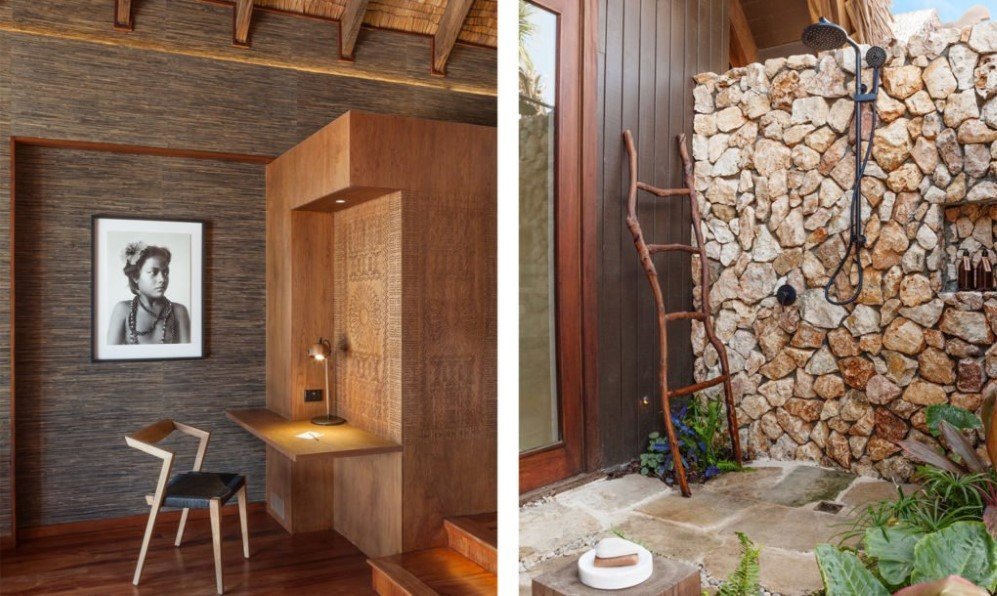 Images via Six Senses Fiji
h/t: Inhabitat