FeelReal's VR mask introduces 'sense of smell' to virtual reality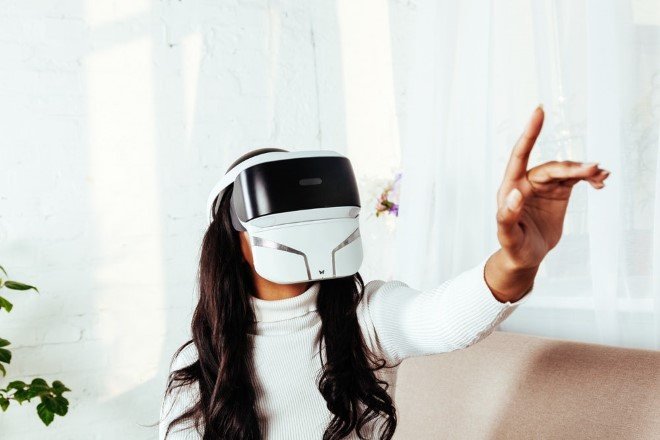 God has blessed humans with countless features and senses. Smelling is one of them, but many individuals often overlook it. The sense of smelling plays a more significant role in our perception of living.
In future, gamers and movie watchers might get an experience of smelling the scents of their games and favorite films. In December 2018, in a press release, FeelReal announced the pre-release of its new gadget Multi-Sensory VR Mask. It has an innovative feature of smelling which means that the device is capable of letting users smell different scents featured in various movies and games with the help of VR or virtual reality headset.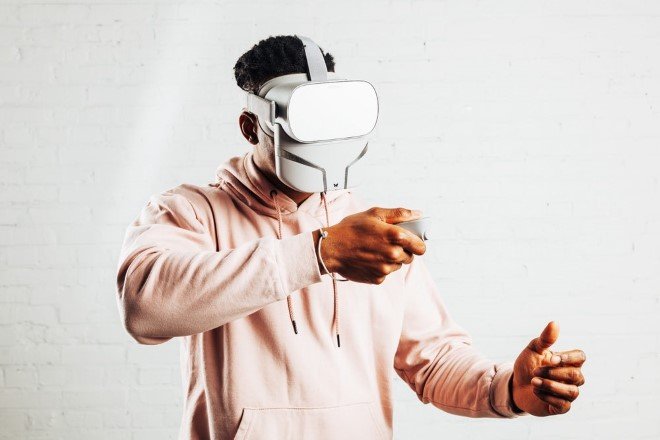 The device or mask is compatible with almost every available Virtual Reality Headsets which includes Samsung Gear VR, the Oculus Rift and Go, HTC Vive, and PlayStation VR. This mask attaches to the bottom of the VR headset with the help of magnetic mounts. Bluetooth and Wi-Fi are used for the connectivity. There might be a perception that people look ridiculous with a usually available VR headset, but the mask created by FeelReal took the things to a whole new level. It will give you an appearance like a welder or a villain of a Star Wars movie.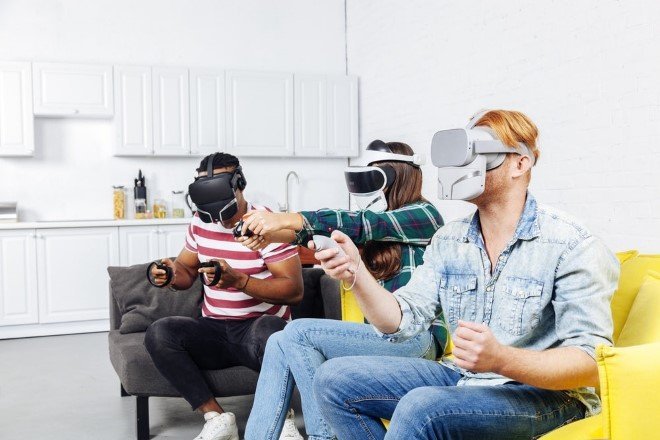 The mask contains a scent generator which has a capacity of holding nine aroma capsules. A fresh scent cartridge can replace these capsules. The VR masks users can select their favorite scent which they desire to add to their VR while playing games and watching movies. It is mentioned on the website of FeelReal that users of this mask can have the scent of burning rubber, mint, lavender and gun powder.
Recommended for you (article continues below)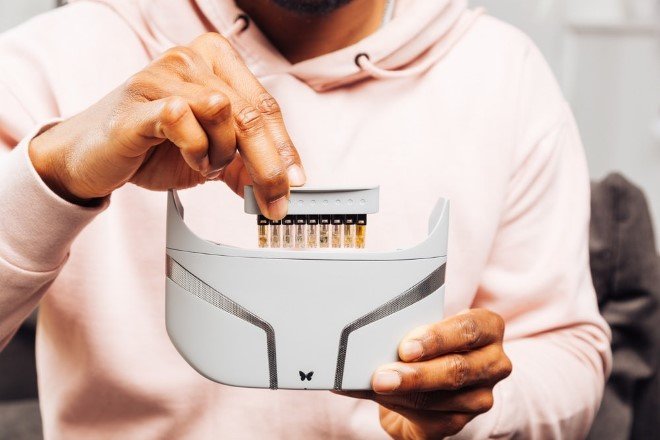 In addition to the scent, there are also other features of the mask like the feeling of water, vibration, wind, and heat. Microphones and coolers are used for simulating the sensations of heat and wind. Feedback haptic motors and the ultrasonic ionizing system is used for reproducing the feeling of water and vibration.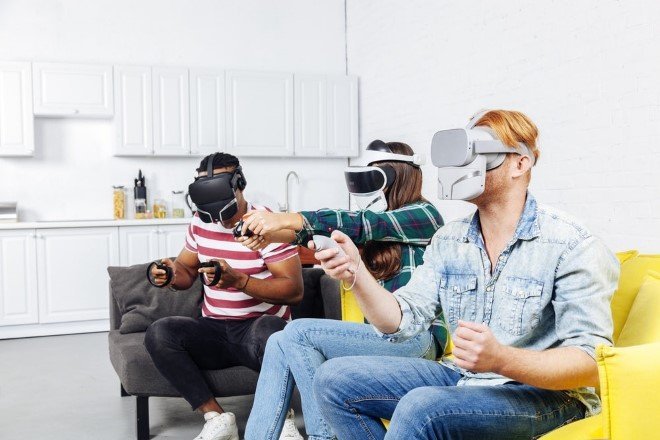 Game lovers would love to use the mask as games like The Elder Scrolls V: Skyrim VR, Beat Saber and Death Horizon are some compatible VR mask games. However, the users will have to wait for this innovative gadget as there is no official statement made by FeelReal about its launch and price tag. Interested customers can visit their website and register themselves with an email address to avail early bird discounts.
All Images: © FeelReal
h/t: Digital Trends