This Italian Cave Restaurant Gives You The Romantic Getaway You've Been Craving For
How would you describe a perfect date night? A romantic dinner by the sea or a candle-light dinner in an isolated cave? Fortunately for those who could afford, Grotta Palazzese hotel has resolved this dilemma. The restaurant offers a fine dining experience in a centuries old cave, situated in Polignano a Mare in Southern Italy, with a stunning view of the Adriatic Sea.
The cave has been carved from the limestone cliffs and is just 74 feet above the sea level. The place is beautiful as well as historically rich as it was once a Greek colony and then has been inhabited by the Neolithic.
The local stone built grotto is only a part of the grand Grotta Palazzese hotel and offers its visitors way more than just food. The diners can embrace the aura of the place by having a walk all around the medieval town, filled with narrow streets, caves and white buildings, built on the edgy cliffs.
The fine dining experience comes with each dish costing more than a hundred dollars but the high prices are justified because of the phenomenal view a couple can get if they get the dimly lit table by the sea, at the edge of the cave.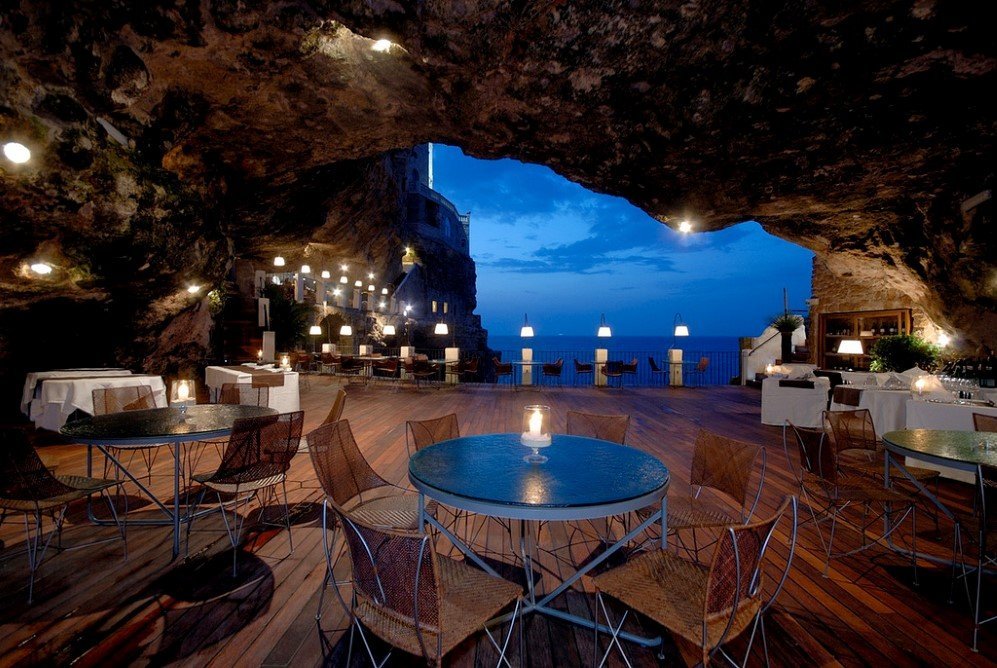 Image: Minh Đăng / Flickr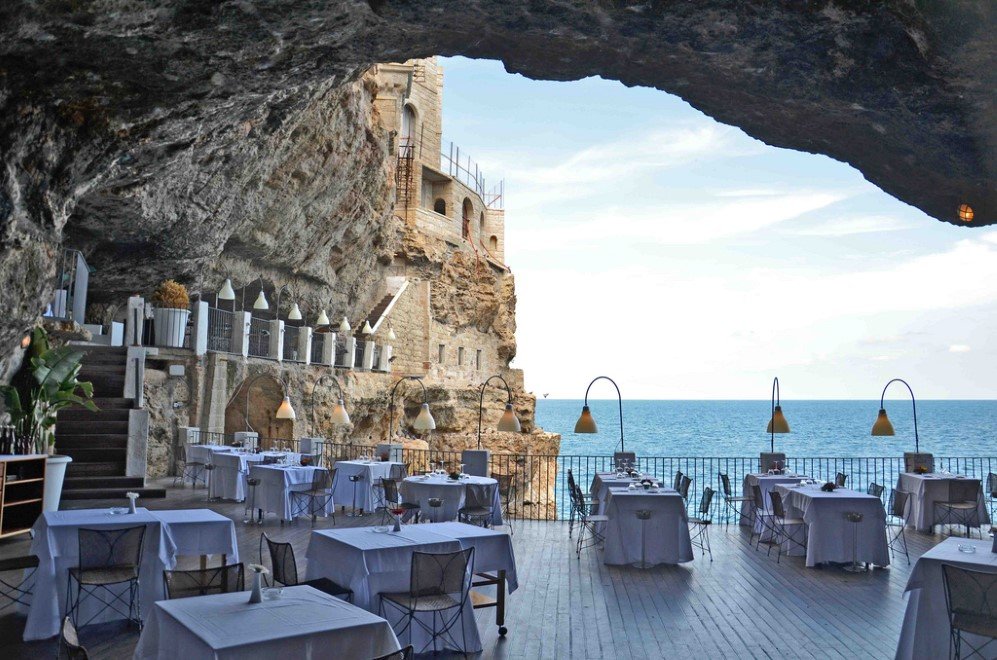 Image: Giovanni Barnaba / Flickr
Image: Linh Tran / Flickr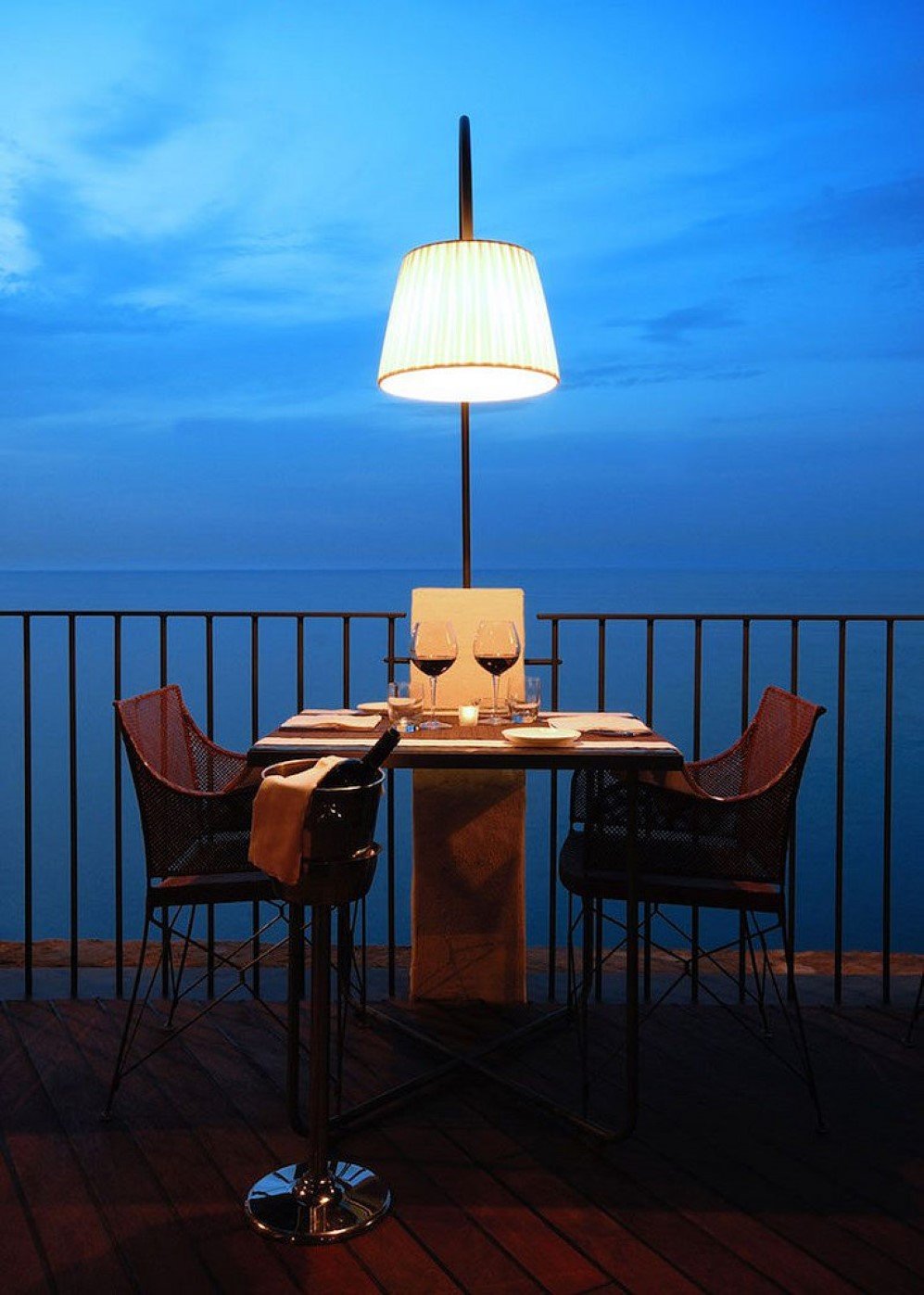 Recommended for you (article continues below)
Image: Hoboh Official / Flickr
Image: Linh Tran / Flickr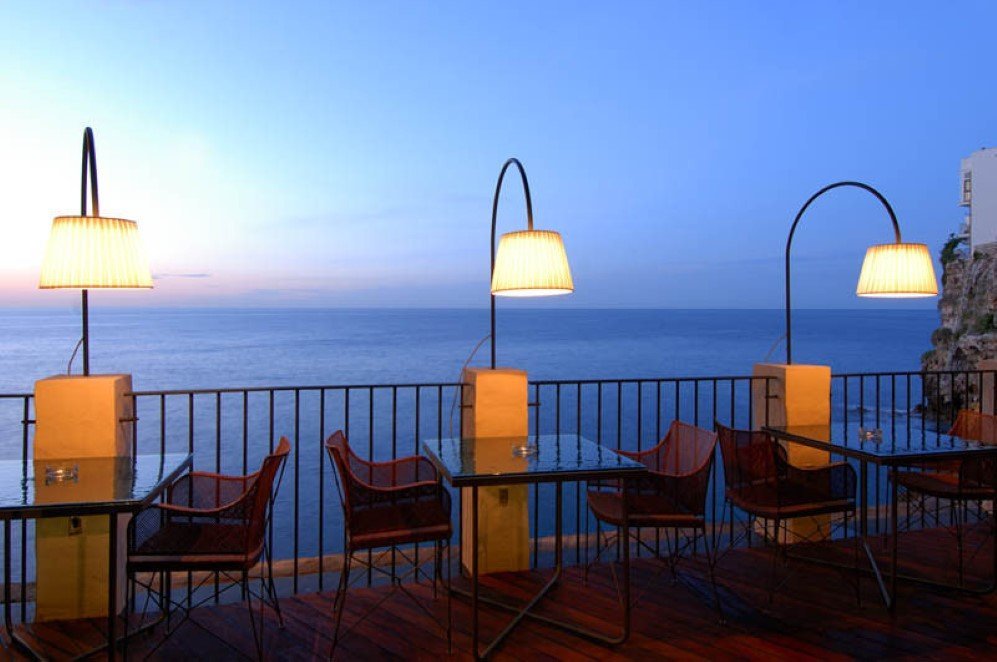 Image: Gaz / Flickr
Image: Bethany Ciullo / Flickr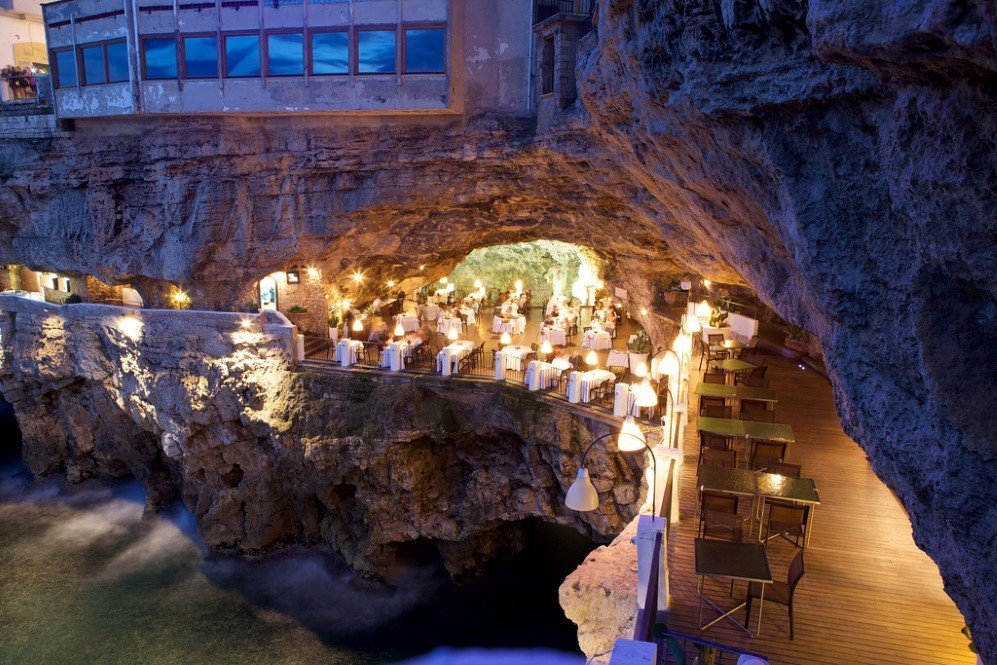 Image: Alan Hawrylyshen / Flickr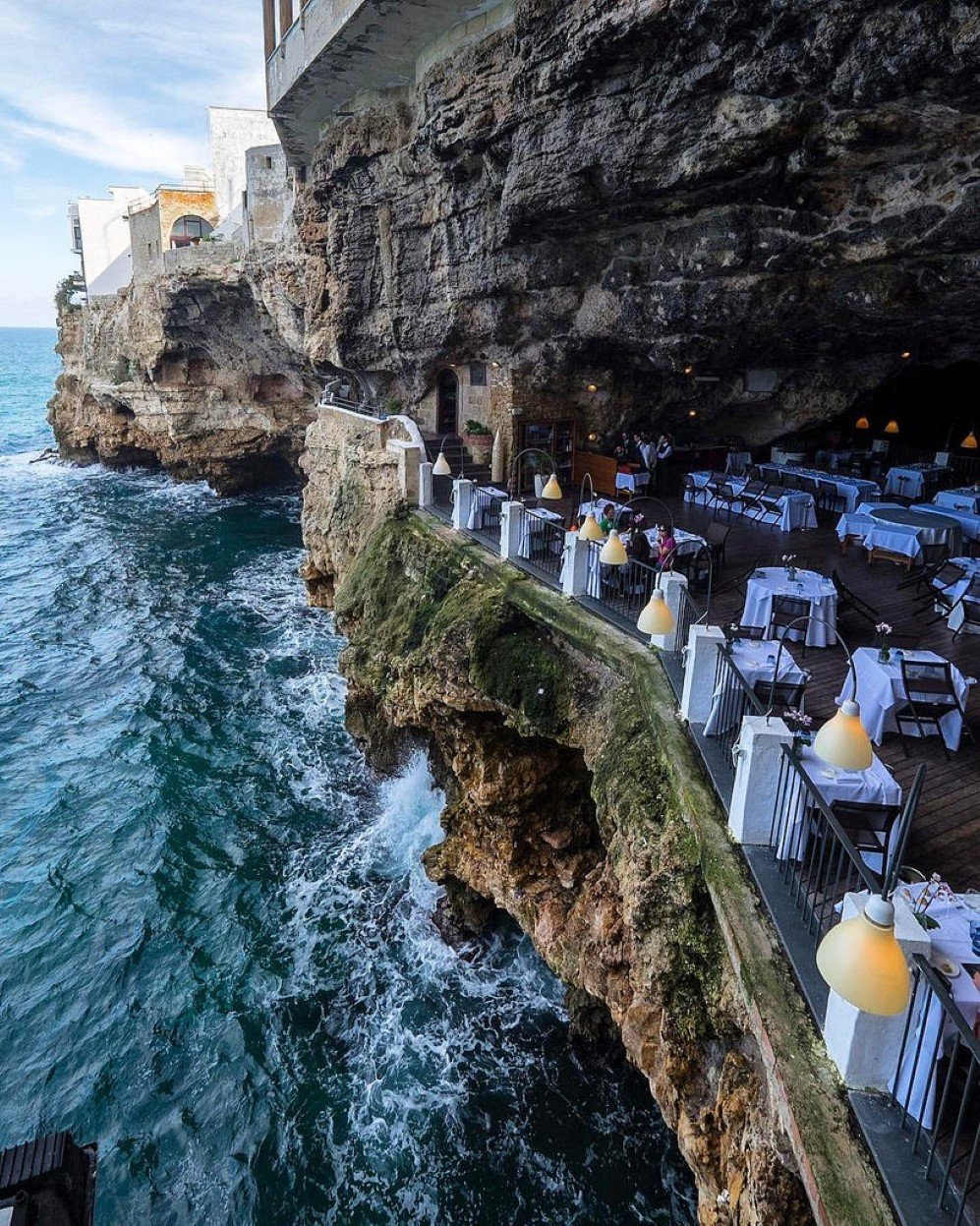 Image: Alex Goh Chun Seong / Flickr
References: Daily Mail, Grotta Palazzese