23 Haunting Places from Around the World Making You Feel Really Numb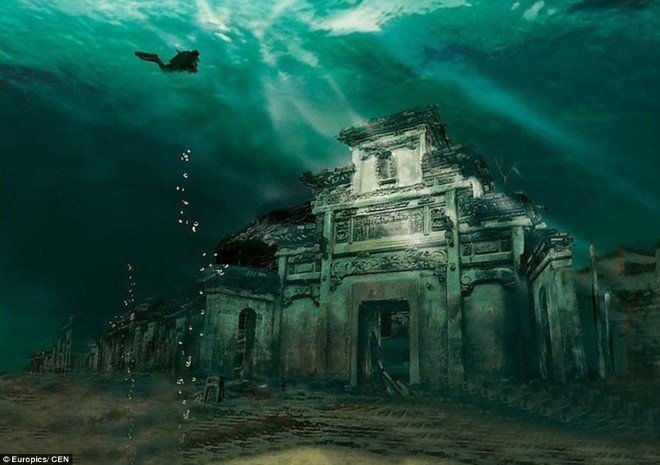 Haunting Places; You are only good as long as you are alive. Dead? And worms feed on you. Similarly, nature has a funny way of reclaiming what was once taken from it. You clear up lands and forests to build great halls and monuments. But they only stand tall and handsome as long as they are carefully maintained and closely looked after. When deserted and overlooked, monuments fall down and once cleared out plantation recapture the great halls. And the cycle goes on.
Here, we have put together a list of abandoned places encompassing a tale of their former glory. Have a look and share your views.
Recommended for you (article continues below)
SEE ALSO: Take a Look At The Most Surreal Places You Need To Visit Before You Die
---
Abandoned Mill, Italy (Haunting Places)
This mill was built around the 10th century, in a small town of southern Italy, Sorrento then distinguished as "The Valley of Mills". The mill produced flour for years until it was abandoned in 1866.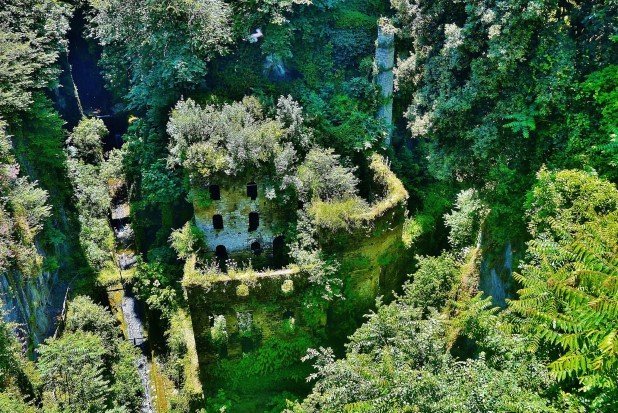 Photo: Susan Roehl/Flickr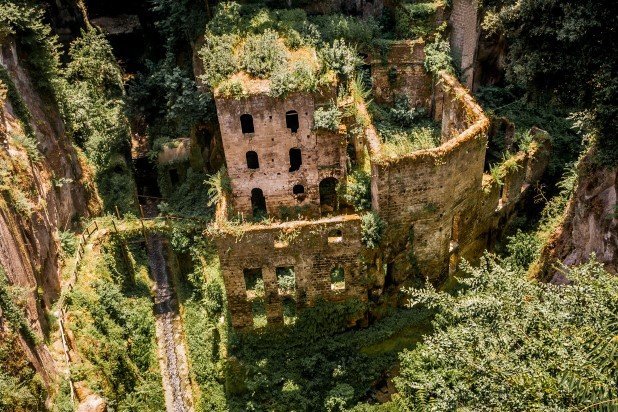 Photo: FraserASmith/Flickr
---
Church in the Snow, Canada
The church of Saint Mary located on Notch Hill Rd, Sorrento, British Columbia was left to decay in eerily beautiful landscapes.
Photos: Kevin McElheran
---
City Hall Subway Station, New York, USA
City Hall Station was built in 1904 underneath the NYC City Hall. The station was closed in 1945 due to its failure in attracting adequate traffic as only 600 people on average used to travel through it only daily basis. Secondly, its arched design made it dangerous for newer and longer trains. These days, the station generally remain closed except for occasional exclusive tours.
Photos: John-Paul Palescandolo & Eric Kazmirek
---
Floating Forest, Sydney
The World War II stalwart, SS Ayrfield is now a beautiful and haunting floating forest.
---
Hashima Island, Japan
Also known as Battleship Island/Ghost Island, Hashima Island once accommodated a population of some 5000 miners due to its access to undersea coal mines. When Japan shifted its interests from coal to petroleum, the settlement was left abandoned.
---
House of the Bulgarian Communist Party, Bulgaria
Soon after the fall of Soviet Union the flying saucer shaped building then served as the headquarters of Bulgarian Communist Party was abandoned.
---
I.M. Cooling Tower, Belgium
This cooling tower is part of an abandoned power plant station in Monceau, Belgium.
---
Kolmanskop, Namibia
Kolmanskop, a small town in Namibia was once a diamond-rich area. During the early 1900s this site attracted many Germans who moved in search of fortune. However, after the 1st World War the diamond reserves of the area began to shrink and by the year 1950 the town was left completely abandoned.
---
Last House on Holland Island, USA
Chesapeake Bay on Holland Island in USA once housed a fairly large colony before it completely collapsed in 2010 due gradual and rapid land erosion.
Photo: amusingplanet.com
---
Maunsell Sea Forts, England
The Maunsell Sea Forts were established during the WWII near the Thames and Mersey rivers in Britain to retaliate possible German air and naval attacks. The forts retired in 1950.
---
Michigan Central Station, Detroit, USA
Constructed through 1912 and 1913, Central Station served as the passenger rail depot for Detroit and was the tallest train station in the world. However, several planning shortcomings led to its closure in 1988.
---
Military Hospital, Beelitz, Germany
Beelitz-Heilstätten hospital was constructed in the late 1800s under the military command.
Photos: dailymail.co.uk
---
Mysterious Dome Houses, Southwest Florida
These mysterious dome shaped structures were built in 1981 on Cape Romano off the coast of Florida in the U.S. These served as the holiday home of oil producer Bob Lee.
---
Nara Dreamland, Japan
It was a Disneyland inspired theme park built in 1961. After remaining in service for 45 years, it finally closed down in 2006.
---
Orpheum Theatre, Massachusetts, USA
This Auditorium was inaugurated on the same day the Titanic sank, April 15th, 1912. The theatre was built with the purpose of providing entertainment to the masses of Massachusetts. After being closed down in 1959, it stored tobacco and is currently housing a super market.
Photos: Frank C. Grace (Trig Photography)/Flickr
---
Pripyat, Ukraine
Pripyat, a city of nearly 50,000 was evacuated after the nearby Chernobyl nuclear disaster in 1986. Since evacuation, it remains a radioactive ghost town.
---
Salto Hotel, Colombia
Salto Hotel opened in 1928 to accommodate the tourists coming to visit 157 meter-tall Tequendema Water Falls. It closed down in early 90s, once the number of tourists shrunk considerably. In 2012, the site was turned into a museum.
Photo: Milagros Mata-Gil/Flickr
---
Sanzhi, Taiwan
The saucer shaped homes were initially built to serve as a vacation spot for U.S military back in 1978. Loss of investments and unfortunate car accidents forced this site to close down in 1980.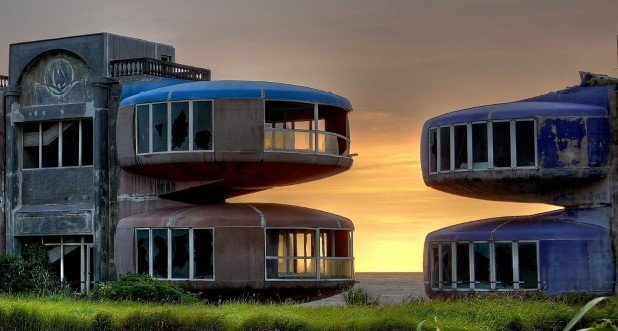 Photo: Peggie Scott/Flickr
---
Submarine Base, Balaklava, Ukraine
This Ukrainian submarine base known for its ability to endure a direct nuclear strike was decommissioned in 1993. Today, it is a national naval museum.
Photos: Darmon Richter, The Bohemian Blog
---
Subway Tunnel, Kiev, Ukraine
The tunnels of Ukrainian metro system built underneath Kiev are now partially flooded.
Photos: englishrussia.com
---
Train Station, Abkhazia, Georgia
The train station was abandoned during a war in 1992 and remains isolated due to the regional dispute between Georgia and Russia.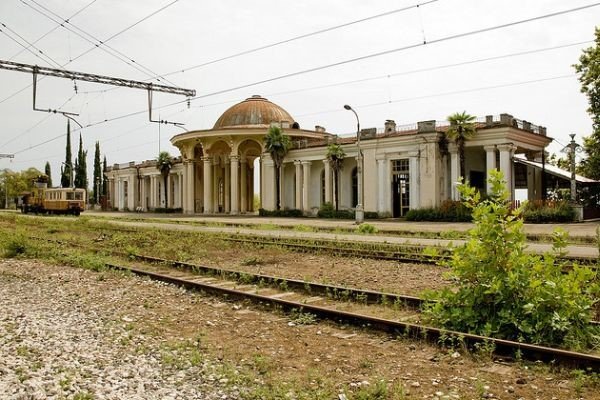 Photos: Ilya Varlamov/Flickr
---
Underwater City, Shicheng, China
In 1959, the construction of Xin'an River Hydropower Station caused the flooding of entire Shicheng city located in Zhejiang province in eastern China. The city was founded 1,300 years ago. The entire city is largely intact in good condition underwater.
Photos: dailymail.co.uk
---
Wooden Houses, Russia
These hauntingly beautiful structures can be found in an isolated forest in Russia.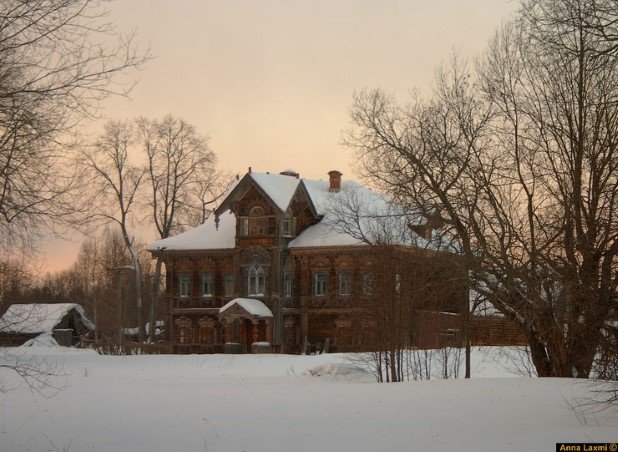 Photo: Anna Laxmi
YOU MAY ALSO LIKE: 20 Strikingly Gorgeous Less Travelled Roads Surely To Be Taken Once In Your Life Time