Take a Look At The Most Surreal Places You Need To Visit Before You Die
There are no words to sum-up the beauty of these spectacular sights that we have listed down for you. They say beauty lies in the eyes of beholder. So, scroll down and see it for yourself.
Recommended for you (article continues below)
SEE ALSO: A Mesmerizing Collection of Breath Taking Peaks from Around the World
---
Ancient Region of Anatolia in Cappadocia, Turkey
The area is a popular tourist destination because of its unique geological and cultural background. It has also become a favourite spot for Hot Air Ballooning.
Image: Flickr/blieusong
---
A walk-way has been cut through this famed forest which makes an extra-ordinary tree tunnel with bamboos towering high on both sids. With the sun shining and tranquil breeze, the site becomes quite pleasant.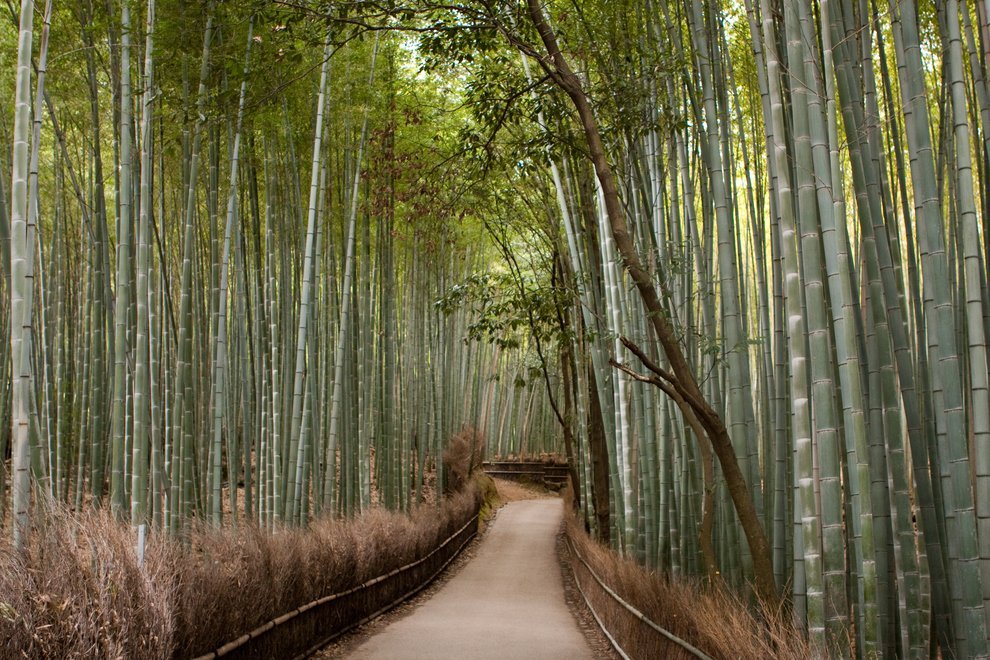 Image: Flickr/beggs
---
Canola flower fields in Luoping, China
When in full bloom, the surrounding area looks spectacular.
---
Cenotes of Yucatán Peninsula in Mexico
These sinkholes in Mexico were formed during the ice age and were held sacred by the Mayans.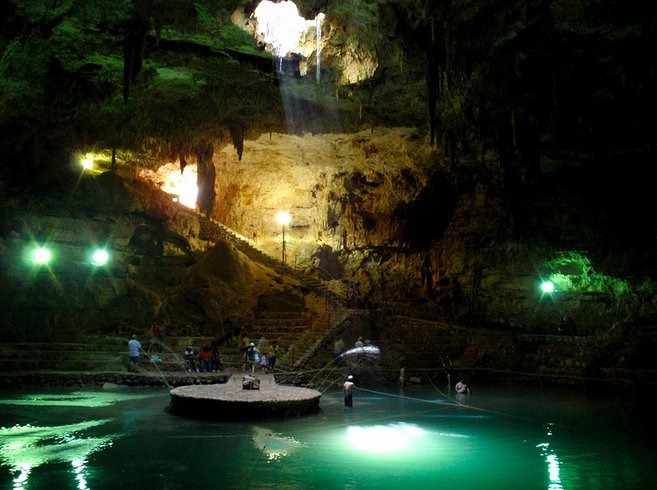 Image: Flickr/daquellamanera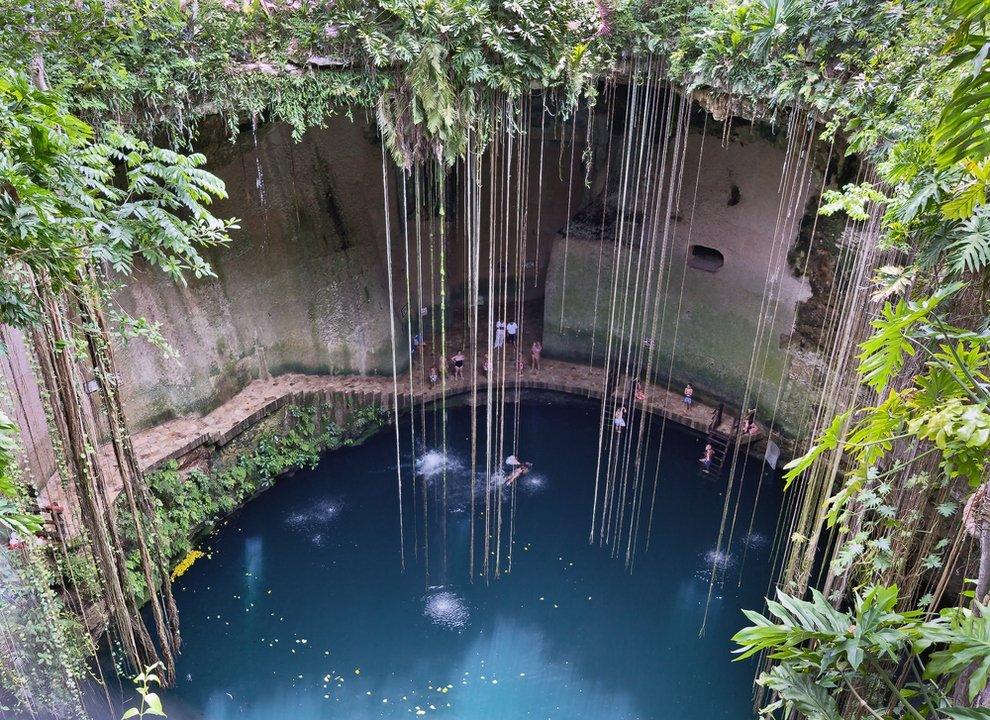 Image: Flickr/daquellamanera
---
Door to Hell in Derweze, Ahal Province, Turkmenistan
It is natural gas field which has been burning continuously since it was lit by Soviet petrochemical engineers in 1971.
Image: Flickr/fijian_scion
---
Easter Island in Isla de Pascua, Chile
Easter Island is famous for its 887 extant monumental statues, called "Moai", created by the early Rapa Nui people.
---
Glowworm Caves in Waitomo, New Zealand
The Glowworm caves are known for the tiny creatures which radiate their luminescent light to create a glowing effect. These glow-worms are of the size of a mosquito.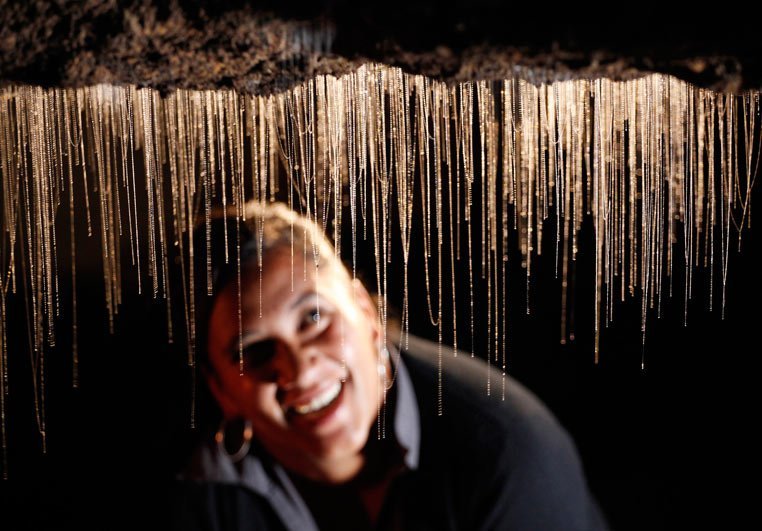 Image: waitomo.com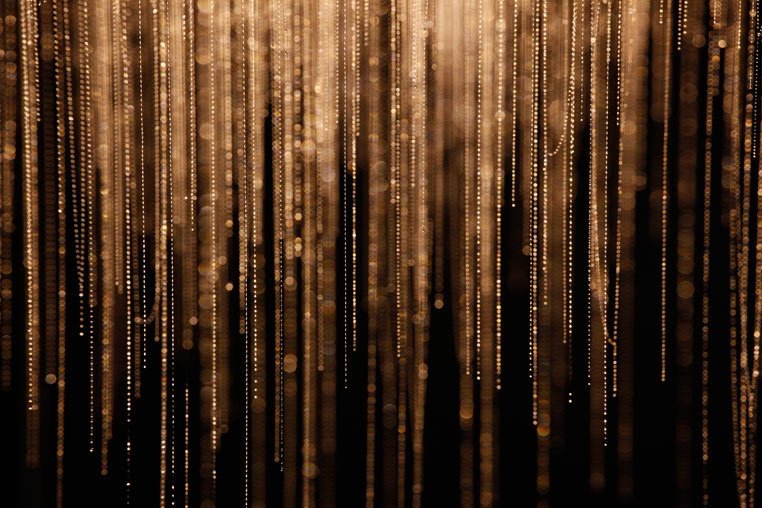 Image: waitomo.com
---
The Grand Canyon in Arizona, United States
Considered one of the Seven Natural Wonders of the World, This magnificent landscape  277 miles (446 km) long, up to 18 miles (29 km) wide and attains a depth of over a mile (6,000 feet or 1,800 meters).
Image: Flickr/fundenburg
---
Haiku Stairs of Oahu in Hawaii, United States
Also known as "Stairway to heaven", is a steep hiking trail on the island of Oahu. Although this trail is closed to public.
Image: Flickr/uosuaq
---
Hitachi Seaside Park in Hitachinaka, Ibaraki, Japan
Covering an area of 190 hectares, the park features blooming flowers around the year. 4.5 million "baby blue-eyes" flowers are the specialty of this park. Apart from that, the park features a million daffodils, 170 varieties of tulips, and many other flowers.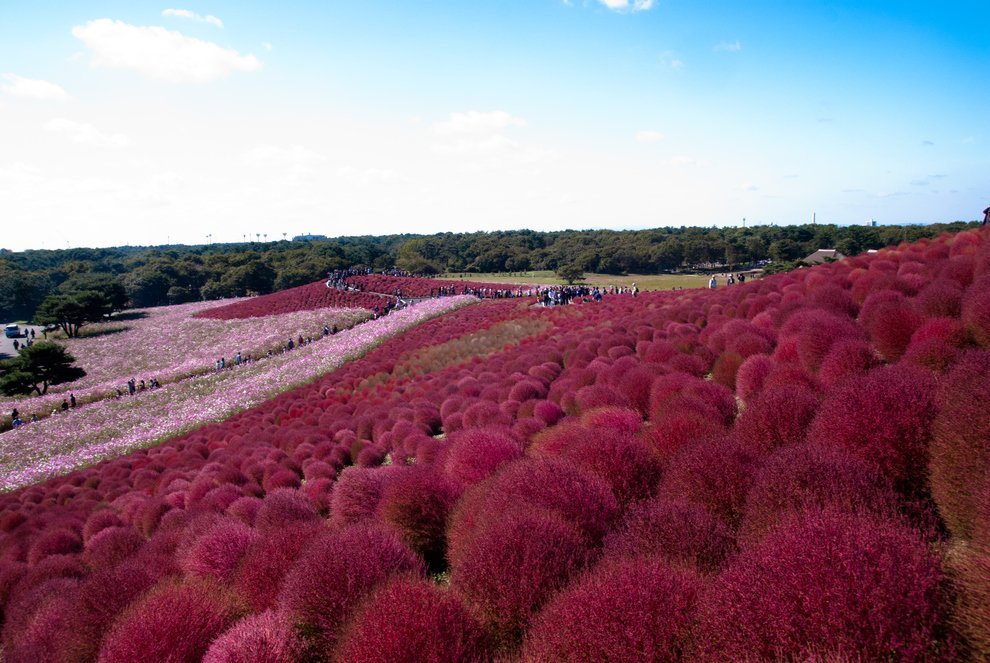 Image: Flickr/sinn
---
Ice Canyon of Greenland
The canyon is more than 750 kilometers (466 mi) long, up to 800 meters (2,600 ft.) deep and 10 kilometers (6 mi) wide, making it the longest canyon discovered on Earth to date.
Image: Flickr/cmbellas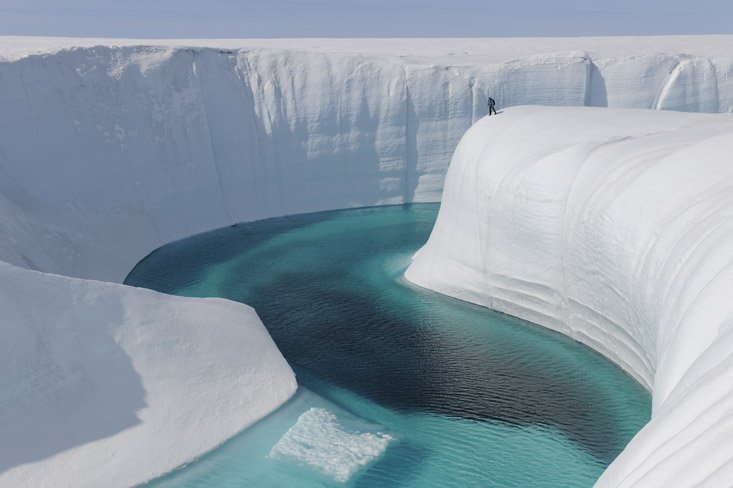 Image: FLickr/ForeverJamas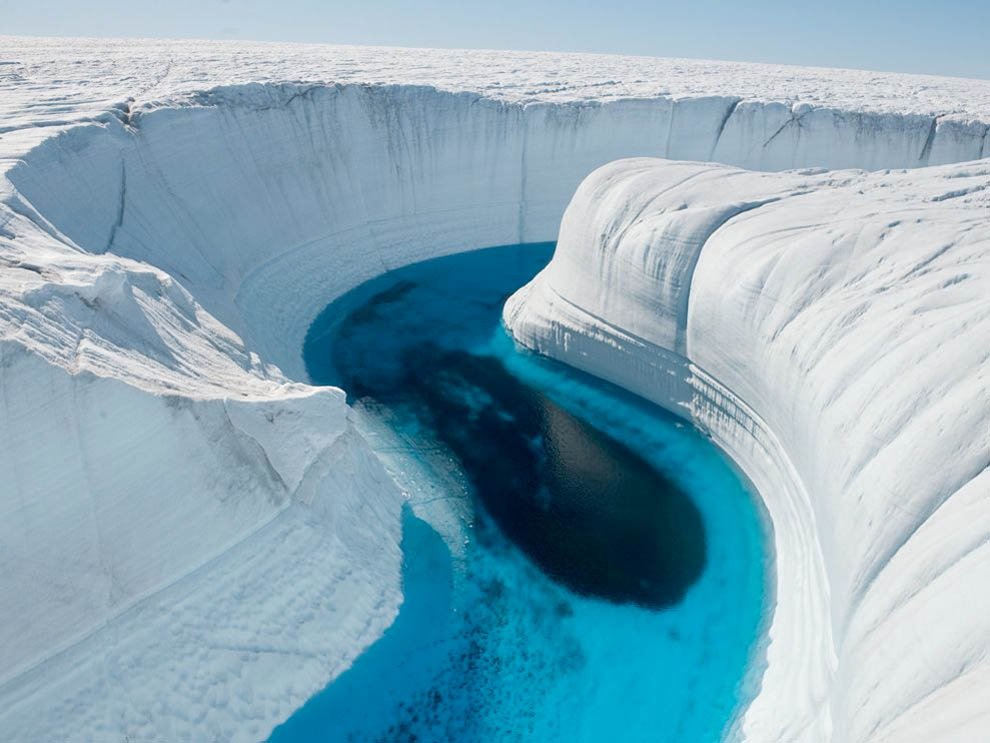 Image: Flickr/Julian Pencilliah
---
Kelimutu Crater Lakes in Flores Island, Indonesia
The westernmost lake is called the Lake of Old People and is usually blue, and the other two are called the Lake of Young Men and Maidens and Bewitched or Enchanted Lake, which are typically green and red, respectively. The colors vary on a periodic basis and have become a popular tourist destination.
---
Lavender Fields in Provence, France
The famed lavender fields bloom in summer, so travel around June – August for violet-streaked views.
Image: Flickr/LeMeridien Hotels and Resorts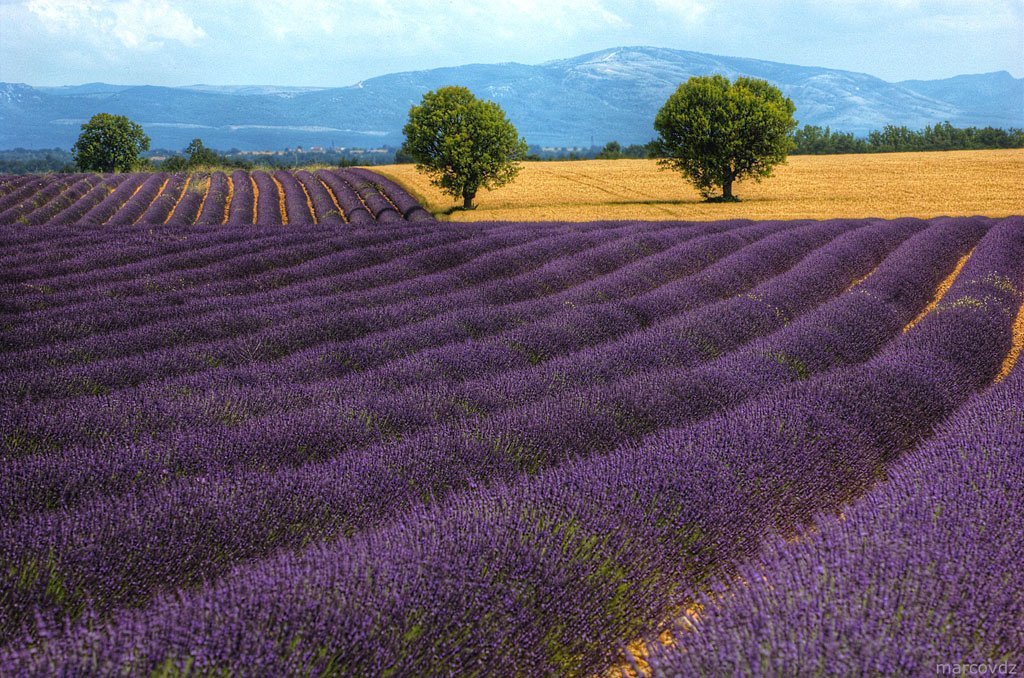 Image: Flickr/marcovdz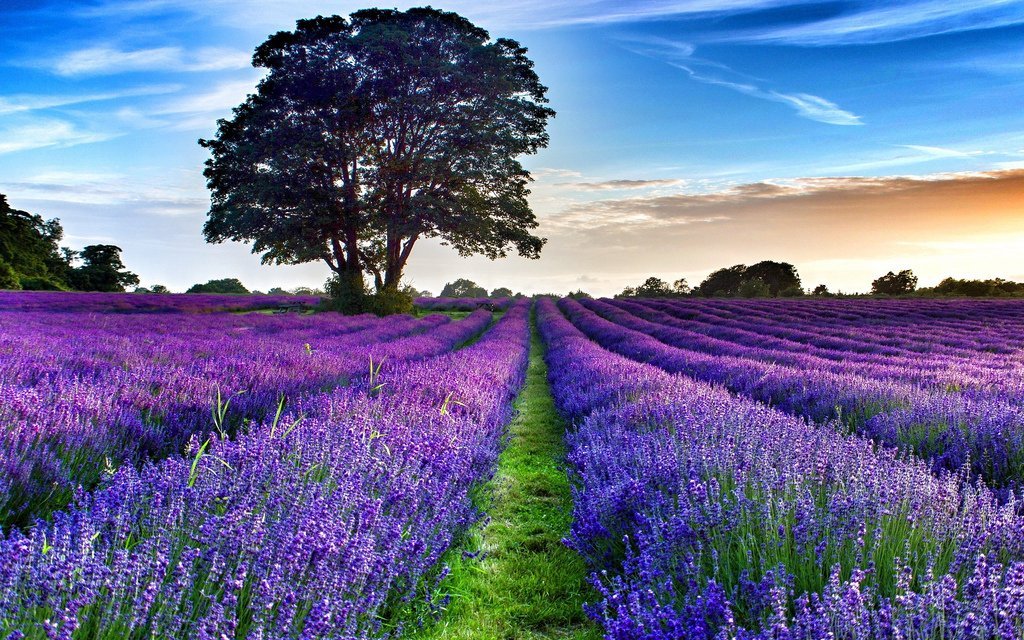 Image: Flickr/MelloGuy
---
Marble Caves at General Carrera Lake in Patagonia, Argentina and Chile
The Marble Caves, known as Marble Chapel and Marble Cathedral, are located at the center of the lake and were formed by waves over the past 6,000 years.
Image: Flickr/jvieras
---
Mount Roraima in Venezuela, Brazil, and Guyana
Roraima is the highest table mountain sharing its borders with three different countries; Venezuela, Brazil and Guyana. It is also considered as one of oldest geological formations on Earth, dating back to some two billion years. It is around 2,800 meters tall.
Image: Flickr/gwegner
---
Navagio Beach and the Blue Caves in Zakynthos, Greece
This place is simply breathtaking, just like the pictures. The water's color is unbelievable along with a beautiful white bay.
---
Perito Moreno Glacier, Argentina
The Perito Moreno Glacier is a glacier located in the Los Glaciares National Park in southwest Santa Cruz province, Argentina. This ice-field is the world's third largest reserve of fresh water.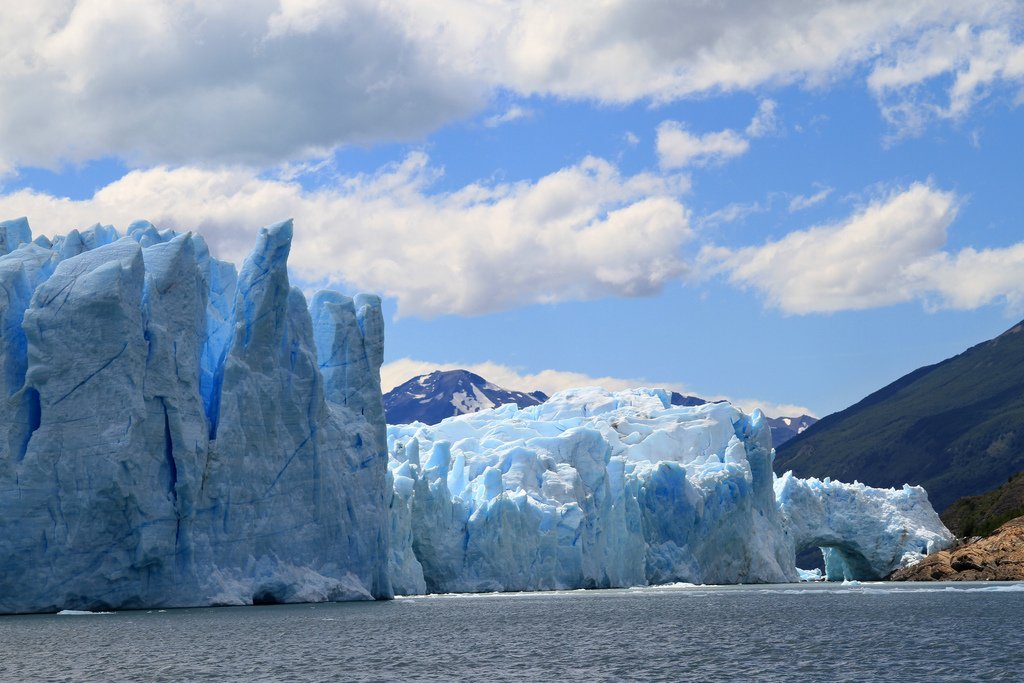 Image: Flickr/Ladybird Photography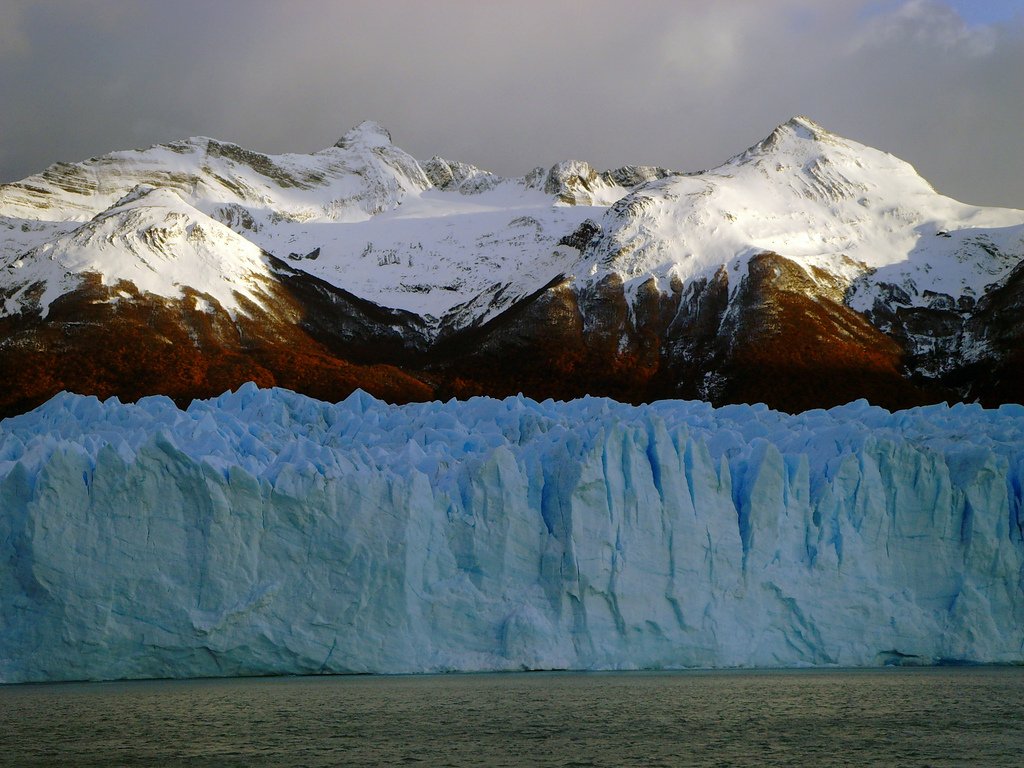 Image: Flickr/Nuuttipukki
---
Salar de Uyuni, Bolivia
Salar de Uyuniis the world's largest salt flat at 10,582 square kilometers (4,086 sq. mi). It is located in southwest Bolivia and is at an elevation of 3,656 meters (11,995 ft.) above mean sea level.
---
Skagit Valley Tulip Festival in Washington, United States
The Skagit Valley Tulip Festival is a spring Tulip Festival in the Skagit Valley of Washington State. It is held annually, April 1 to April 30. In 2013 alone, the festival greeted visitors from all 50 US states and from 53 different countries.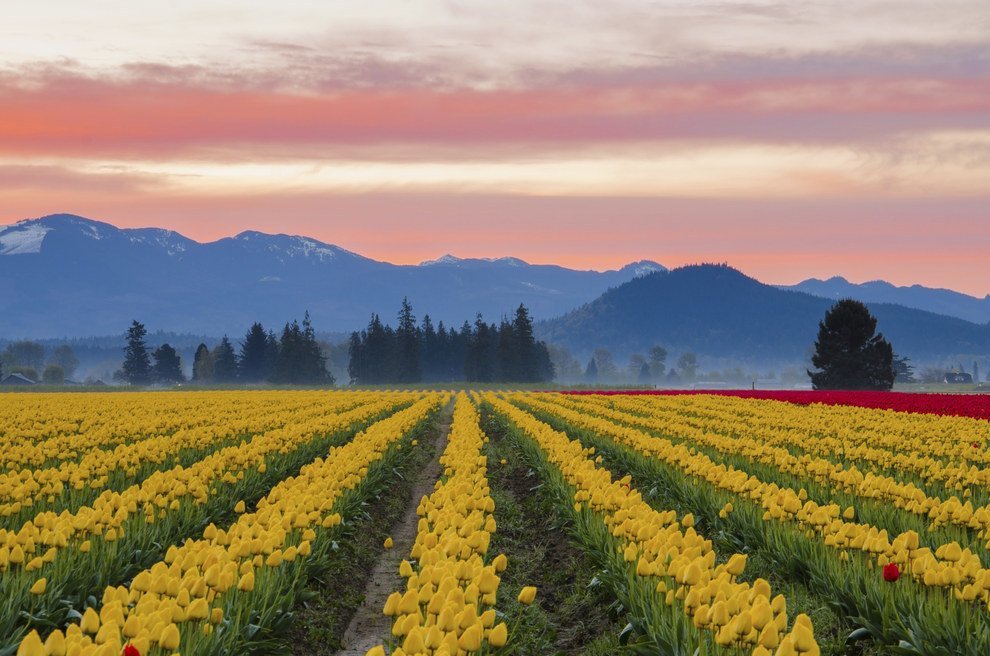 ---
To Sua Ocean Trench in the Lotofaga village on the south coast of Upolu, Samoa
"To Sua" is literally means 'big hole'. This 30 meter deep sea water pool is accessible by a large ladder. The site is surrounded by beautiful flora.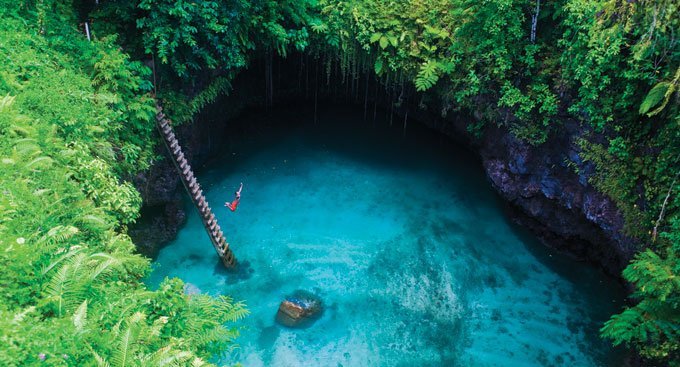 Image: samoa.travel
---
Tuscany in Central Italy
Tuscany is known for its magnificent landscapes and is an unquestioned spot for tourism.
Image: Flickr/Allard Schager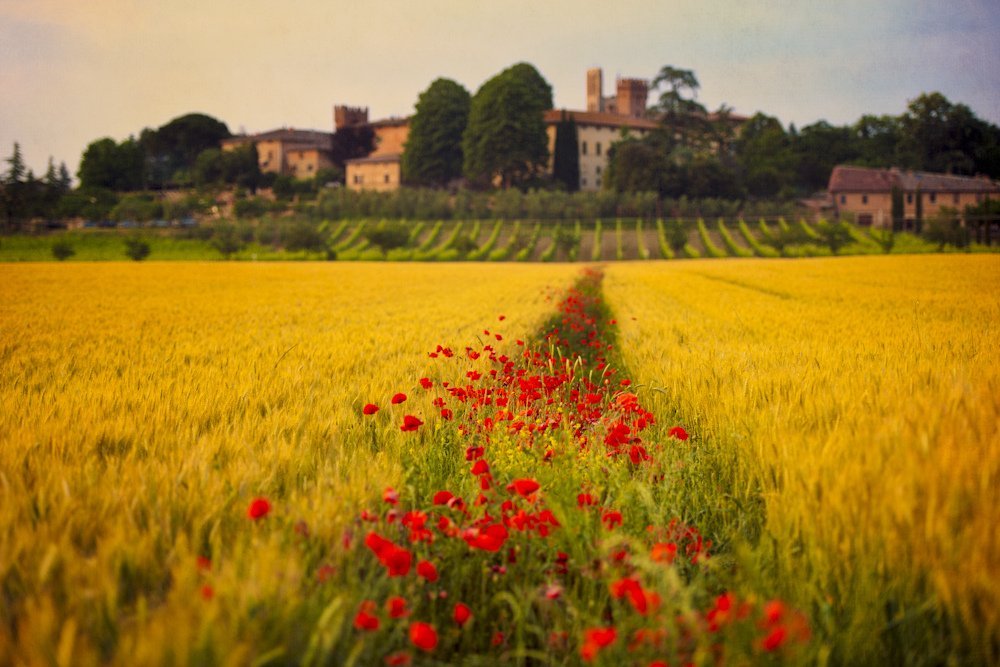 Image: Flickr/Allard Schager
---
Volcanoes of Kamchatka in Russia
Volcanoes of Kamchatka are a large group of volcanoes containing around 160 volcanoes, 29 of them are still active. The highest volcano is Klyuchevskaya Sopka, standing at almost 16,000 feet high, the largest active volcano in the Northern Hemisphere.
---
Whitehaven Beach at Whitsunday Island in Australia
The crystal clear aqua waters and pristine silica sand of Whitehaven stretch over seven kilometers along Whitsunday Island, the largest of the 74 islands in the Whitsundays. It defines nature at its best and provides the greatest sense of relaxation and escape.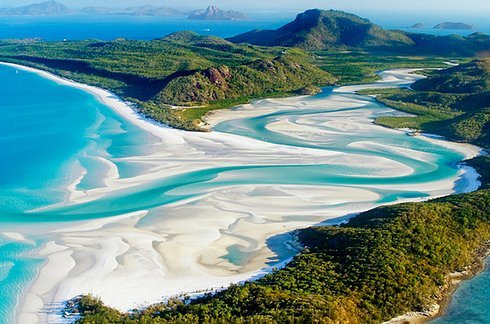 Image: Flickr/wicker-furniture
Image: Flickr/noaml
---
Zhangye Danxia landform in Gansu, China
The rainbow formation is the result of red sandstone and mineral deposits being laid down for over 24 million years, according to the Telegraph.
Image: Flickr/MelindaChan
YOU MAY ALSO LIKE:  Extra-ordinary and Exceptional Pools; Soak Yourself Up