Green Gold: Pakistan plants a billion trees to fight climate change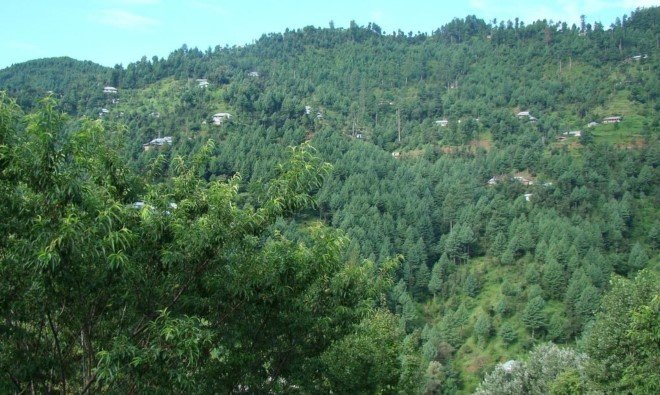 The hills of Khyber Pakhtunkhwa (KPK) in Pakistan were previously barren land consisting of minimal green cover. However, lush tree saplings now cover the Northwestern part of Pakistan thanks to the provincial government's plan "The Billion Tree Tsunami".
Before this, much of the plantation was destroyed between 2006 and 2009 when the Taliban took over in KPK. Hence, in 2014, the KPK government devised a plan to plant nearly a billion trees on the hills. The plantation started taking place in different areas of the region including Swat and Heroshah where 300 million trees of 42 different species now reside. Furthermore, 150 million plants were allotted to the landowners for plantation. The management took strict measures to enable the regrowth of almost 730 million trees, and according to the programme's management, almost 1.2 billion new trees are now a part of KPK.
"Before, it was completely burnt land. Now, they have green gold in their hands," forest manager Pervaiz Manan told AFP.
After auditing, the World Wildlife Fund's manager, Kamran Hussain claimed, "We are 100 percent confident that the figure about the billion trees is correct. Everything is online. Everyone has access to this information."
Recommended for you (article continues below)
Not only that, Swiss-based International Union for Conservation of Nature (IUCN) acknowledged the efforts of the people in charge of the programme calling it a "true conservation success story".
It's a great step taken by Pakistan since their plantation covered a mere 5.2 percent of the country as opposed to the recommended value of 12 percent by the United Nations. Furthermore, through this achievement, they hope to slow down climate change in the region as well as prevent floods and keep soil fertile.
Besides everything else, the managers of "The Billion Tree Tsunami" need to take preventive measures for things such as fire protection before the project reaches its completion in 2020. Nevertheless, it has inspired the Federal government of Pakistan to begin its own project in 2017, to plan 100 million trees by 2022. While some skeptics may doubt the credibility of the projects, at least they are now aware of the environmental crisis that plagues Pakistan.
Header Image: © Haroon (HBK)