Gijs Van Vaerenbergh Transforms Former Coal Mine Into A Sculptural Steel Maze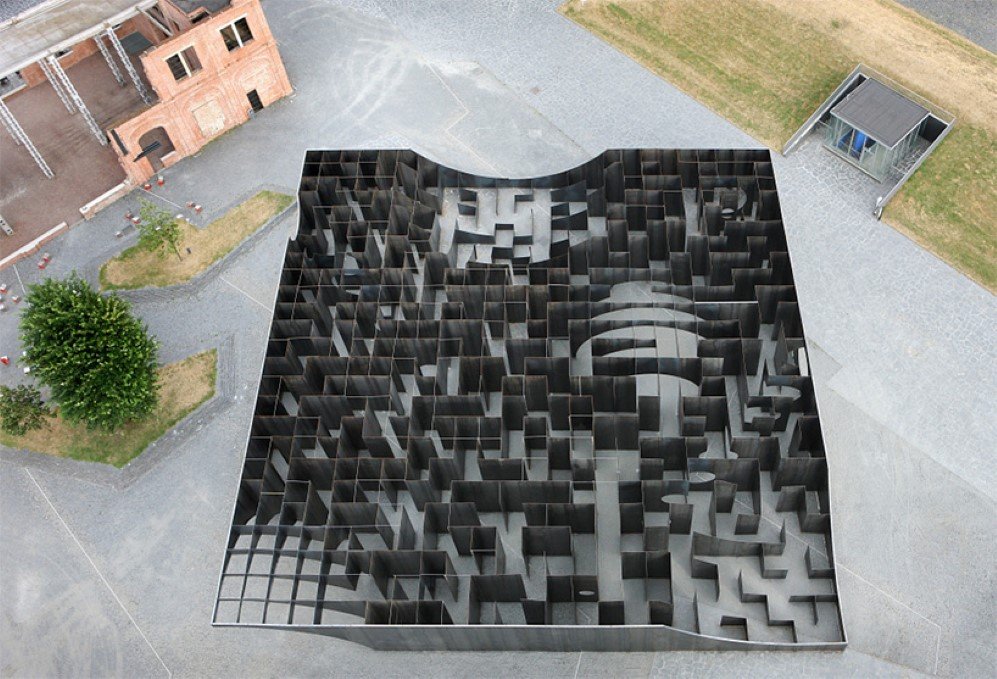 Belgium based artists and architects, Pieterjan Gijs and Arnout Van Vaerenbergh have given mazes a new twist by creating a massive steel labyrinth at the former Winterslag coal mine in the industrial city, Genk.
Recommended for you (article continues below)
The structure has been installed in the space in front of the C-mine Art Centre on the occasion of the 10th anniversary of the venue's launch as a site for exhibitions and events. The kilometer-long maze has been created with 186 tons of steel that measure only 5-millimeter in thickness. The whole structure occupies a vast area of 37.5 square meters. The massive structure appears like a maze as the steel walls are placed as square grids with one of their sections as voids.
---
Square steel grid with a missing sections form pathway through the maze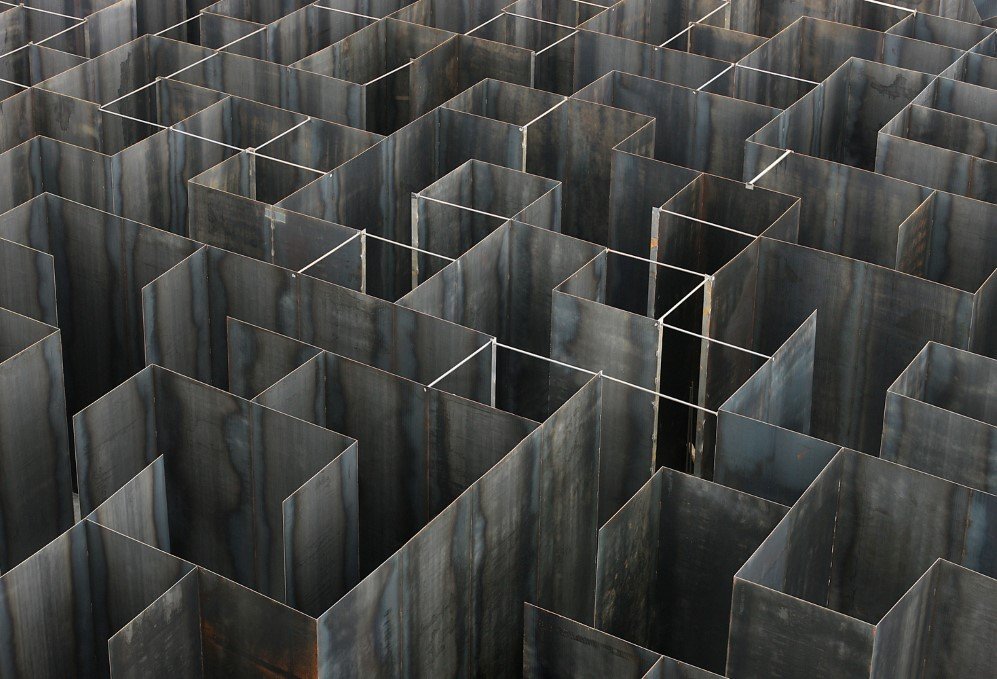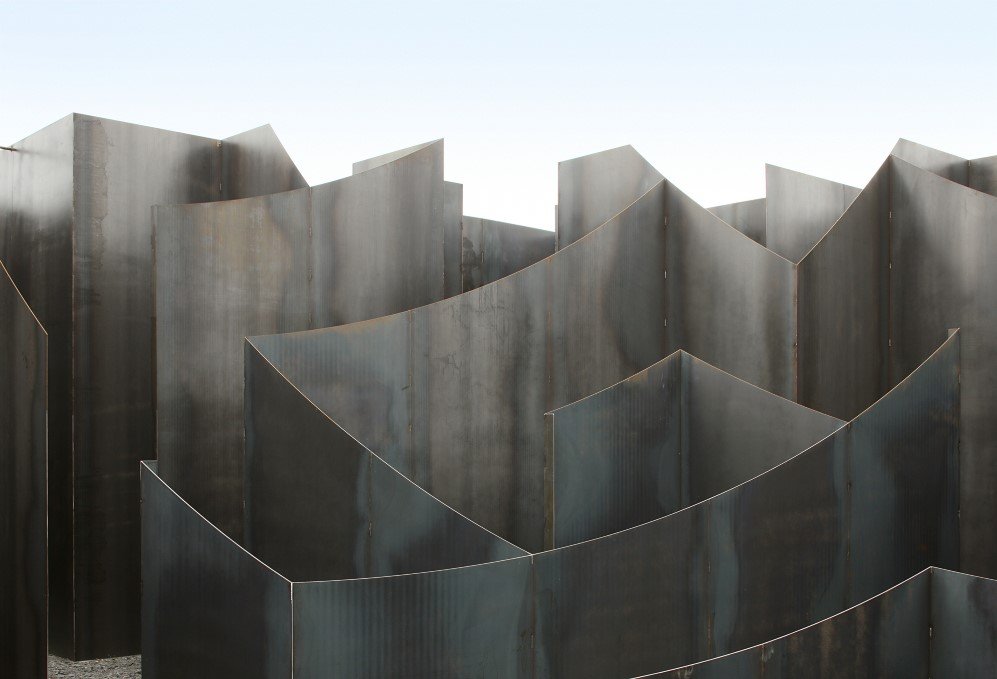 ---
The uniqueness of this maze however, does not lie in its steel structure but the way the steel has been transformed into shapes such as, spheres, cylinders and cones to form large opening spaces.
---
Sphere, cylinder and cone voids give depth to the unique labyrinth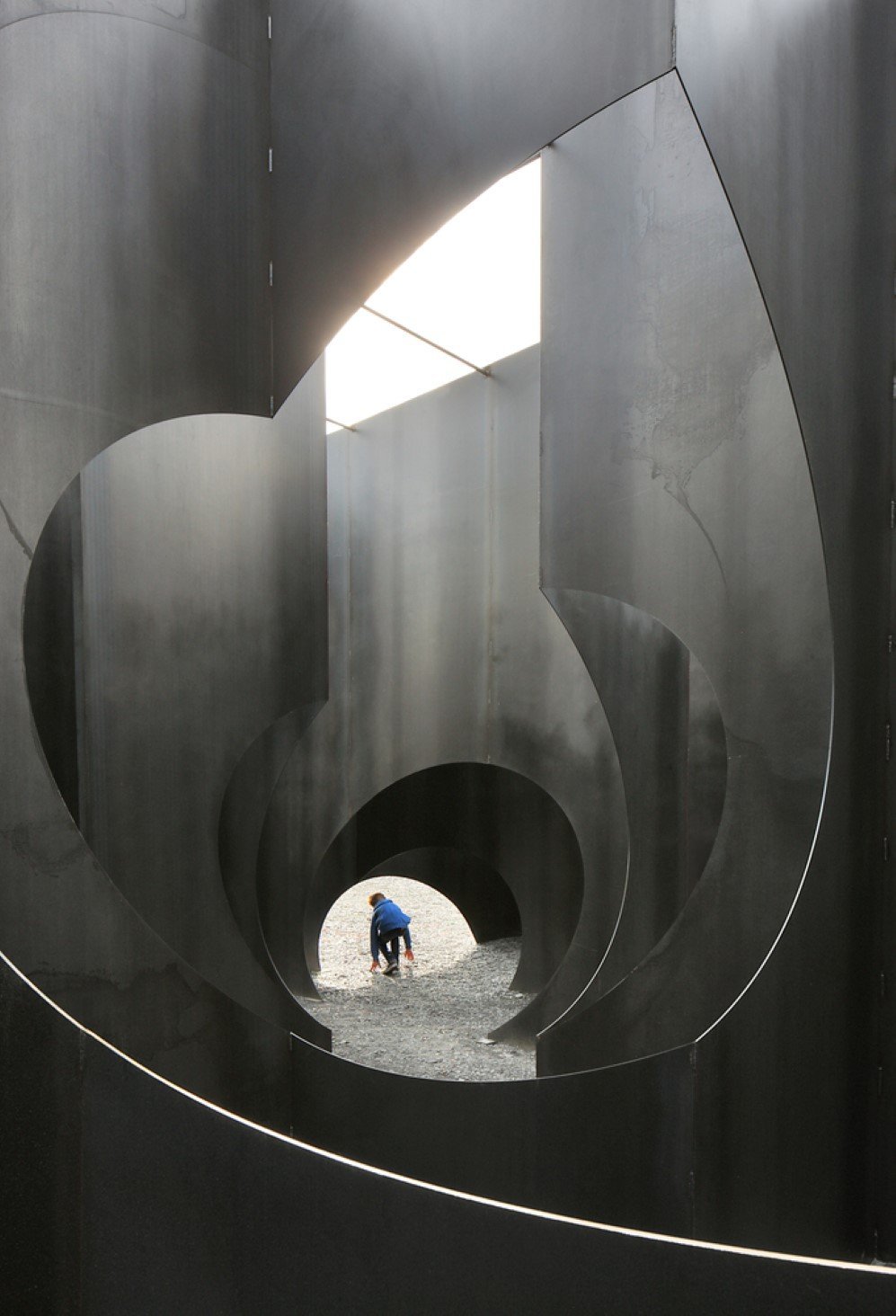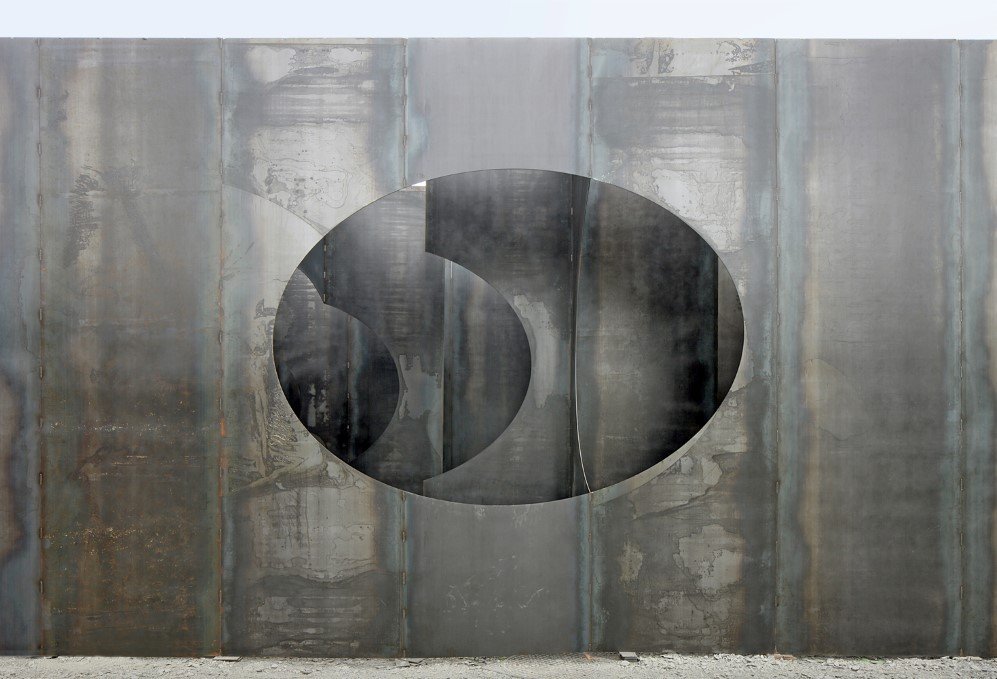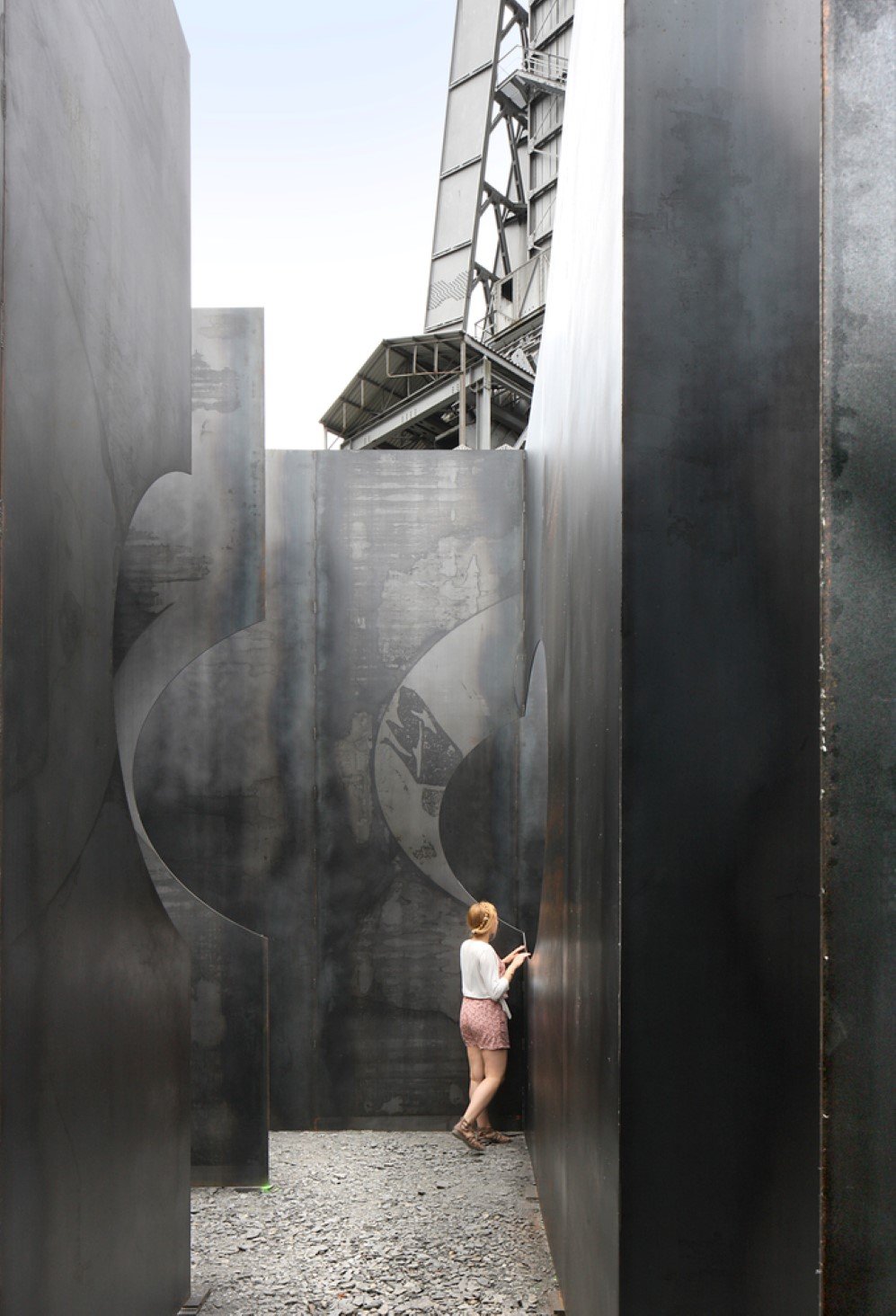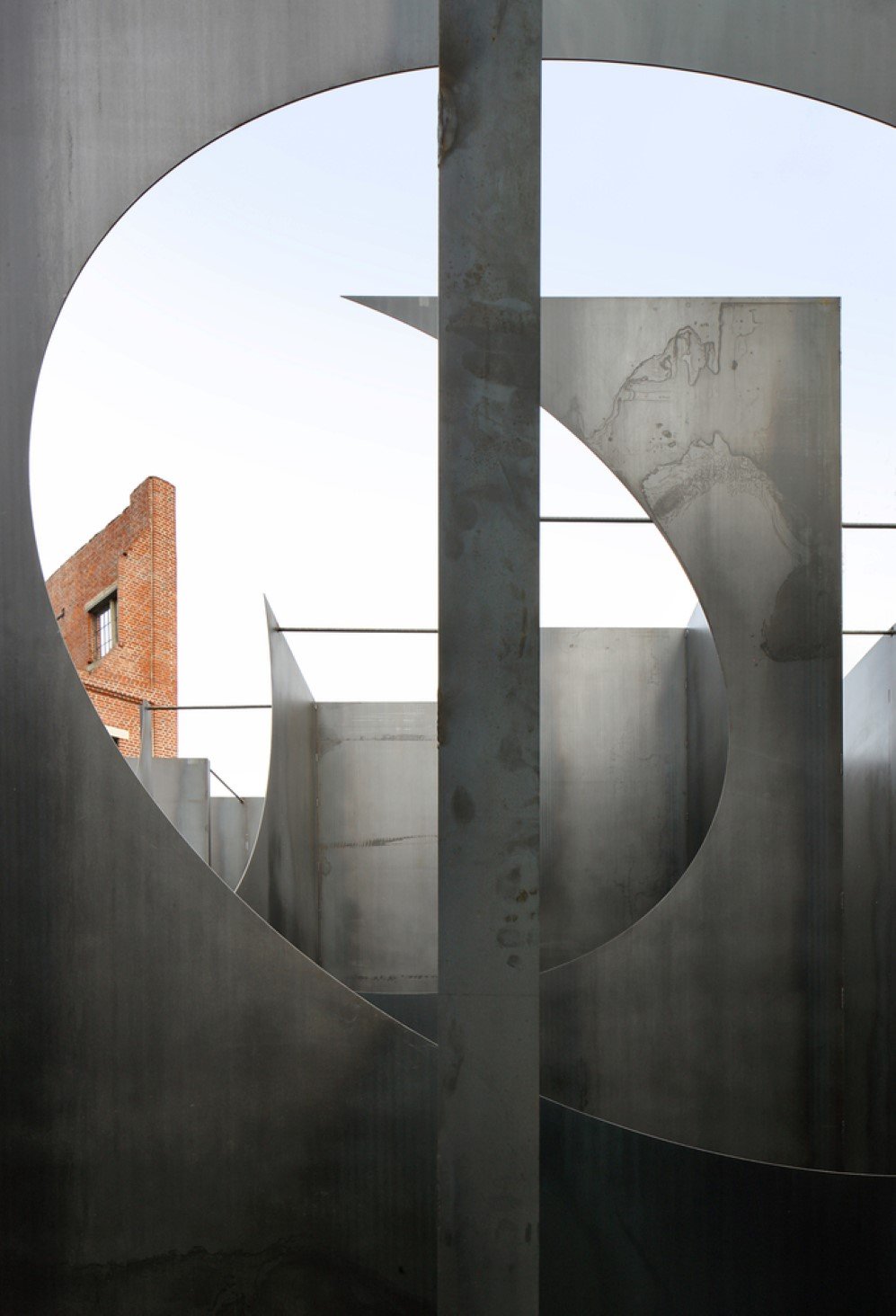 ---
The architects played with Boolean transformations to construct the series of voids for the steely labyrinth and were able to visualize the maze with several interpretations through digital modelling. These cut outs allow the people to see other sections or simply have a look at the outside world.
---
The geometric cut outs created with the help of Boolean transformation help the visitors interact with each other and the outside surroundings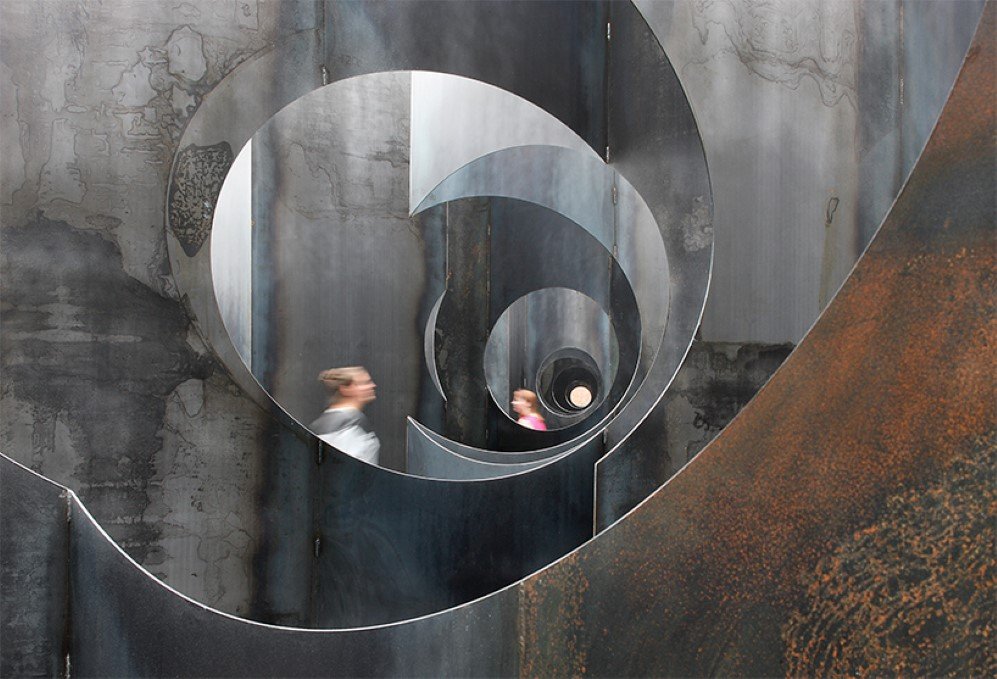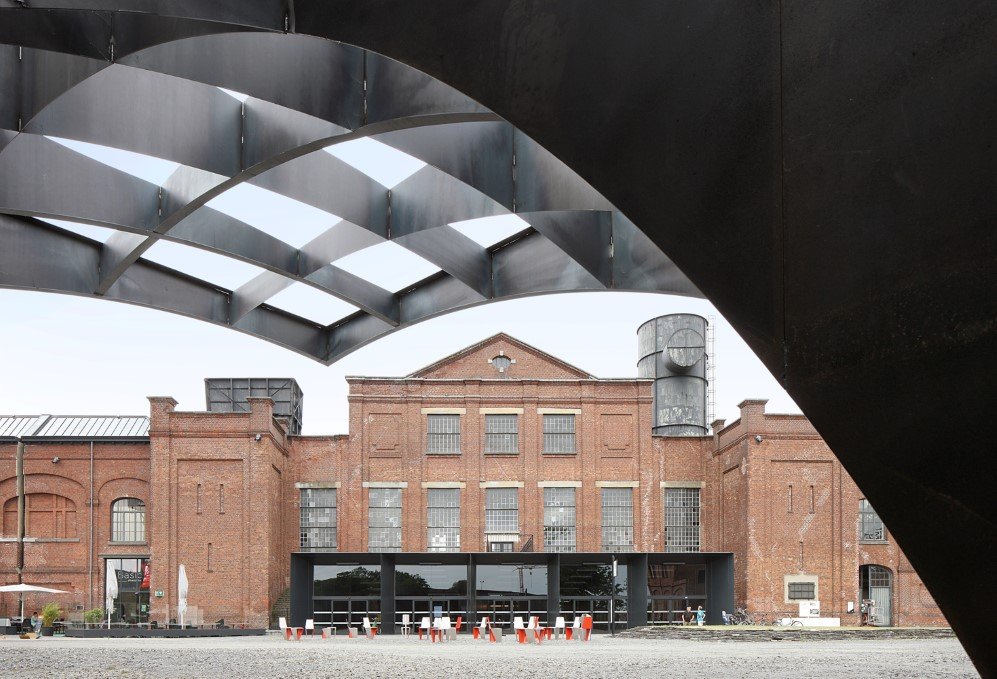 ---
The installation's layers appear to be as mere fragments from one perspective while they open up as sculptures when viewed from another perspective. The cryptic layers however start making complete sense when seen in whole from bird's eye view and this can be done by climbing up to steel tower beside the structure.
---
The complicated labyrinth becomes clear when seen from the top of the nearby tower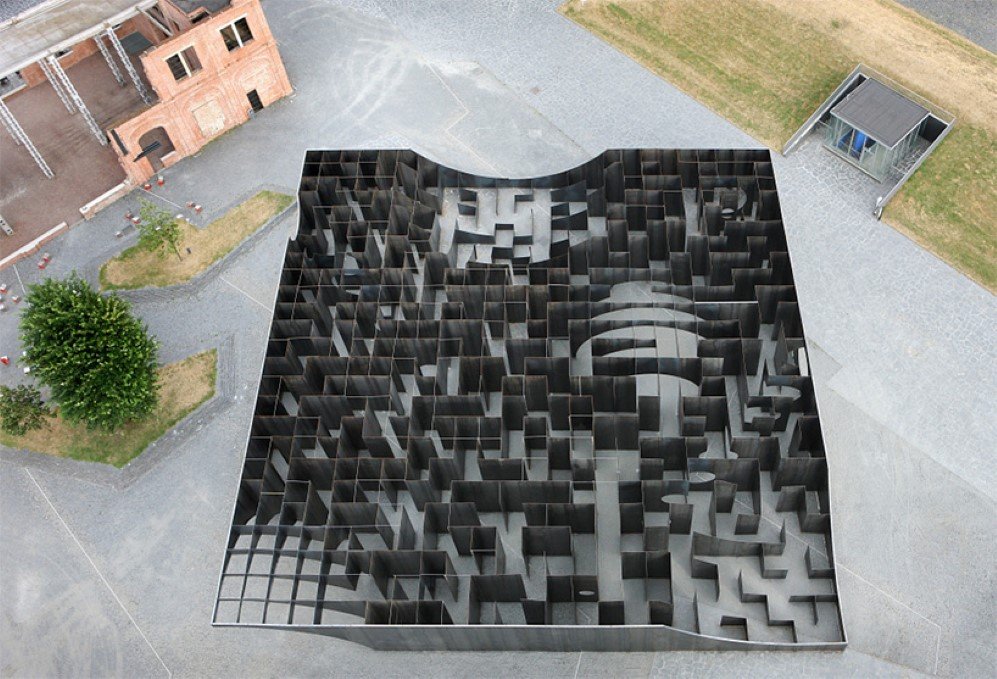 Images: © Filip Dujardin
References: Design Boom, Dezeen