Devastating Photographs of The Smoggiest Cities Of The World
It becomes often difficult for us to notice the degradation of our environment due to the fast-paced life that we lead but, thankfully the concerned photographers all around the world make sure to record and share the highly adverse effects of pollution.
---
Recommended for you (article continues below)
Marina Bay in Singapore gets covered in smog due to Indonesian forest fires in September 2015.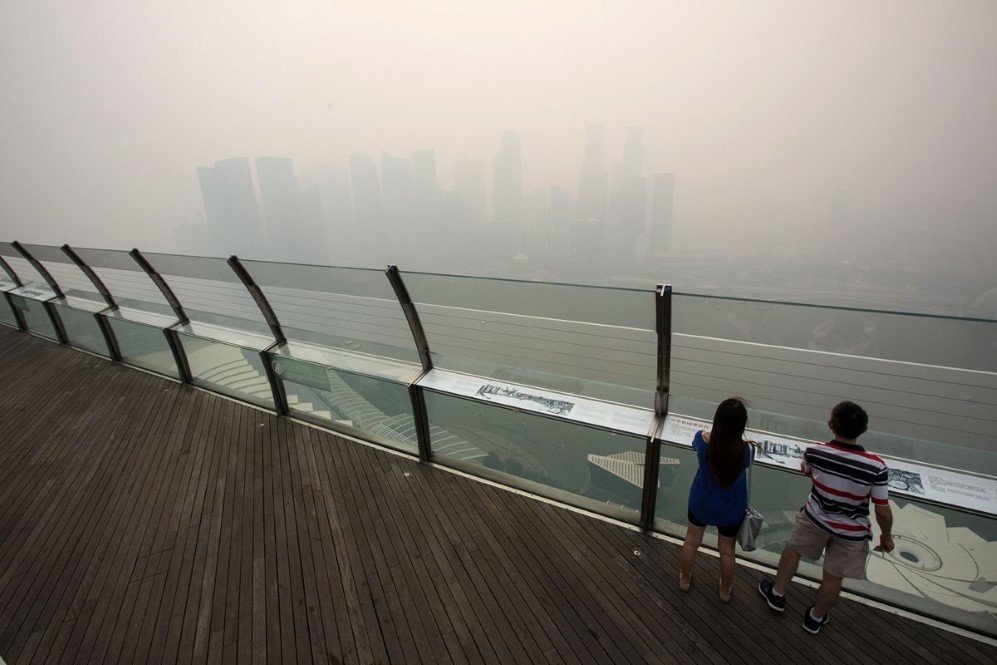 IMAGE: NICKY LOH/BLOOMBERG/GETTY IMAGES
---
Twin Towers in Kuala Lumpur, Malaysia.
IMAGE: FAZRY ISMAIL/EPA
---
Petronas Twin Towers in Kuala Lumpur.
IMAGE: SANJIT DAS/BLOOMBERG/GETTY IMAGE
---
Beauty of Taj Mahal in Agra, India hid behind the thick layer of smog back in 2011.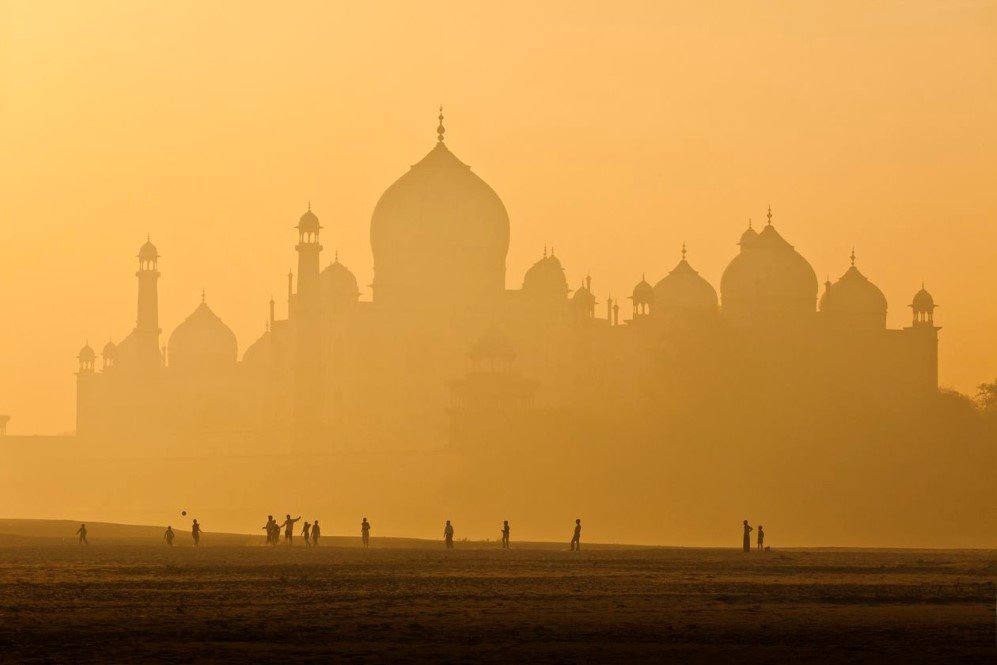 IMAGE: ERIC MEOLA/CORBIS
---
The air quality of Singapore was termed unhealthy with Pollutant Standard Index reaching 152 on 14 September, 2015.
IMAGE: WALLACE WOON/EPA
---
Taipei, Taiwan was completely wrapped up in smog during the August of 2014.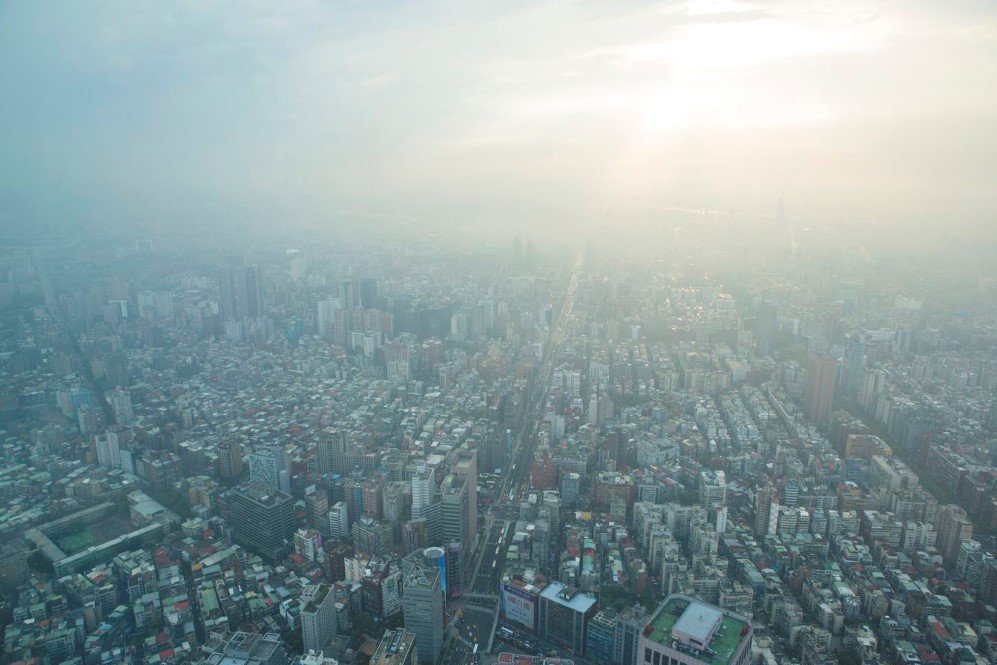 IMAGE: JASPER JAMES/CORBIS
---
Saik River, Indonesia on 7 March, 2014.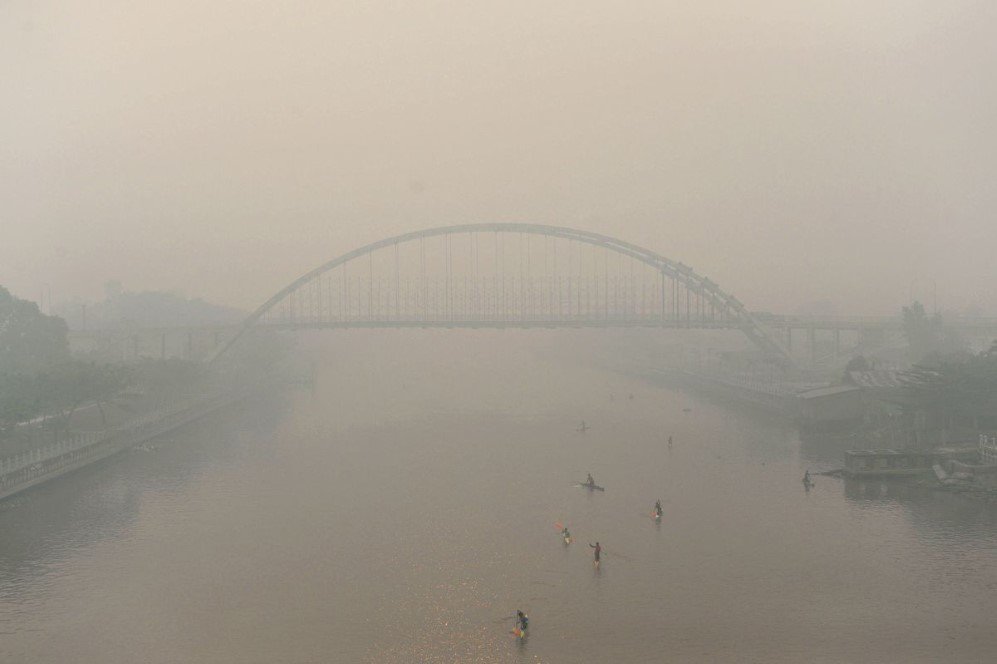 IMAGE: DIMAS ARDIAN/BLOOMBERG/GETTY IMAGES
---
Skyline of Los Angeles gets blurred due to the heavy smog on May 2015.
IMAGE: MARK RALSTON/AFP/GETTY IMAGES
---
Shanghai faced an unbearably high air pollution index of 203 on December 9, 2014.
IMAGE: CHINAFOTOPRESS/CHINAFOTOPRESS/GETTY IMAGES
---
Santiago got smothered due to thick smog back in 2015.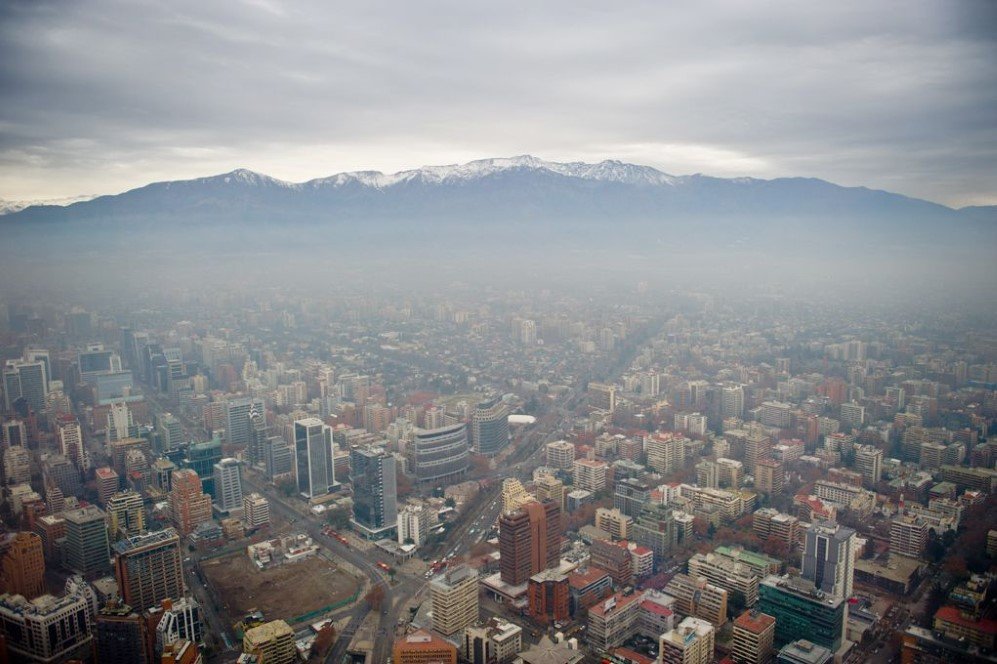 IMAGE: MARTIN BERNETTI/AFP/GETTY IMAGES
---
The Bund in Shanghai. The city falls prey to poisonous smog quite frequently.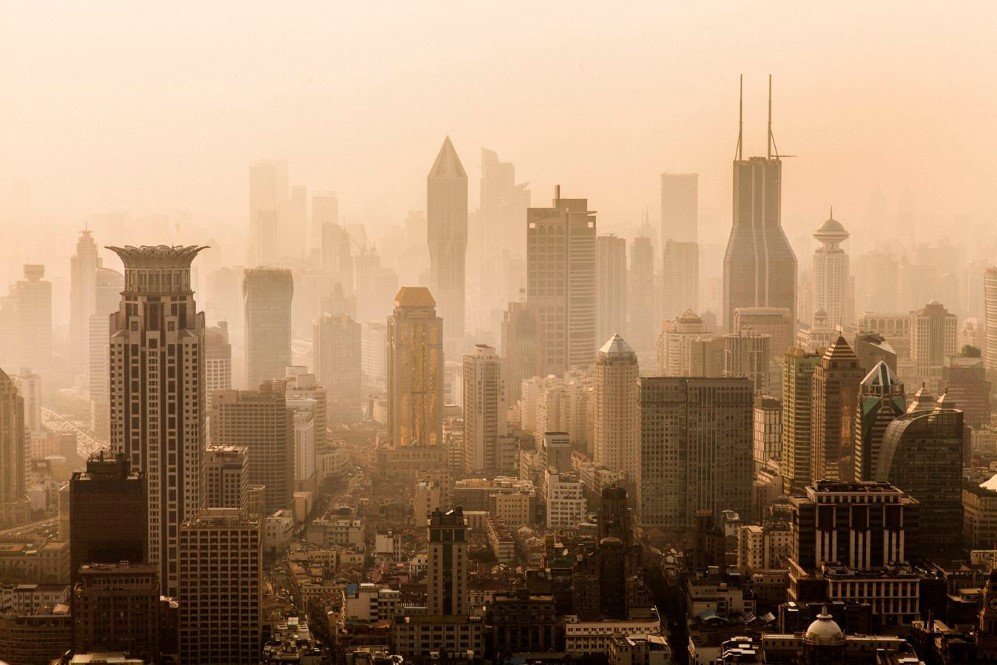 IMAGE: MATT MAWSON/CORBIS
---
The deadly smog of 2015 forced people to wear face masks at Annur Mosque in Pekanbaru, Indonesia.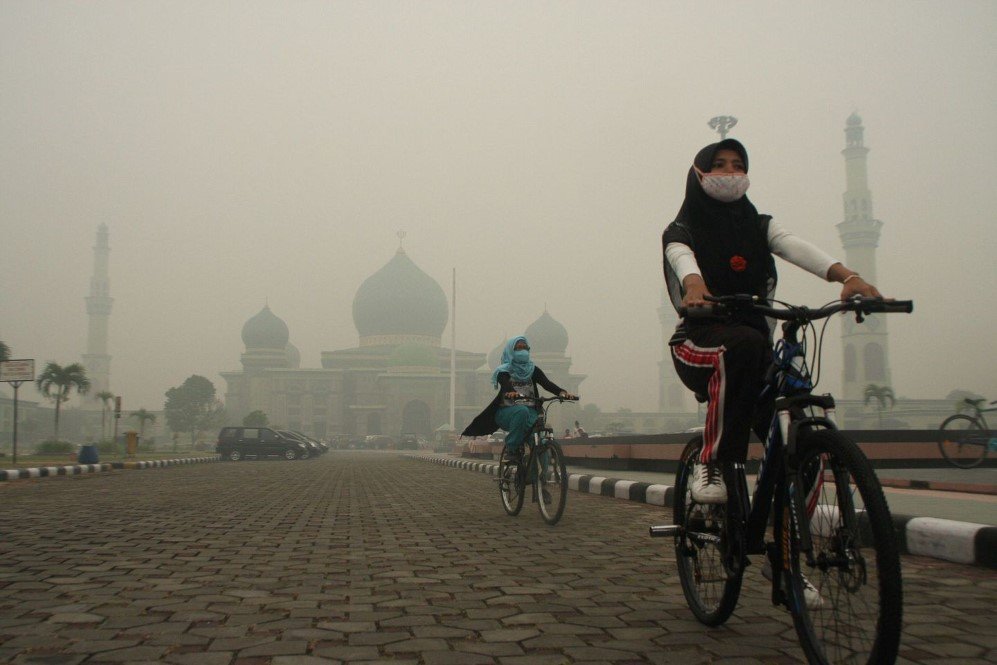 IMAGE: AHMAD WIDI/ZUMA PRESS/CORBIS
---
Taizhou City in China disappears in the heavy smog.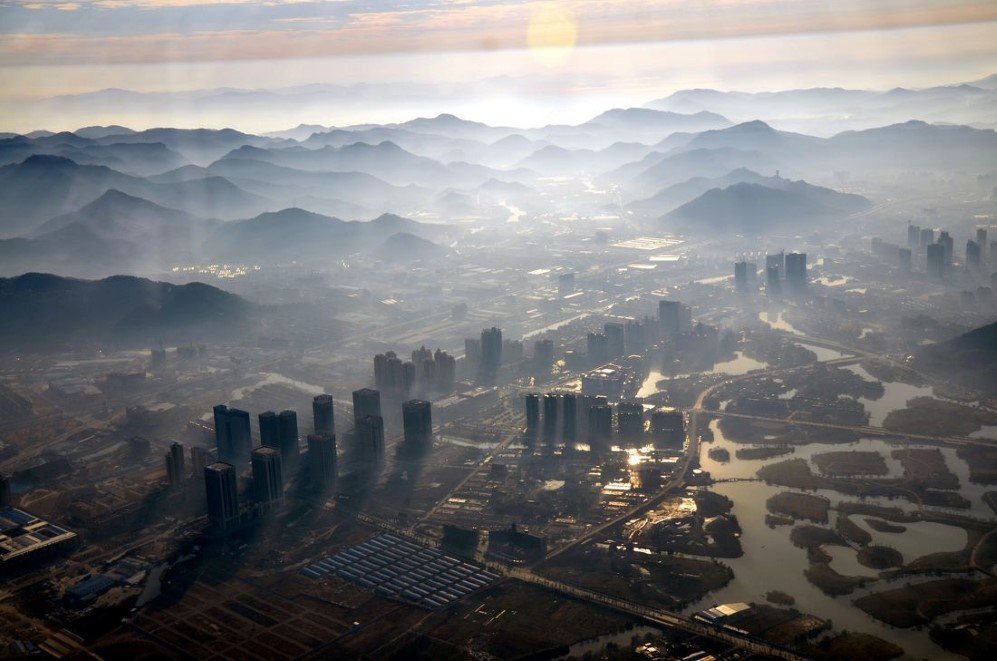 IMAGE: JIN YUNGUO/IMAGINECHINA/CORBIS
---
Smog surrounded the beaches of Dubai back in 2013.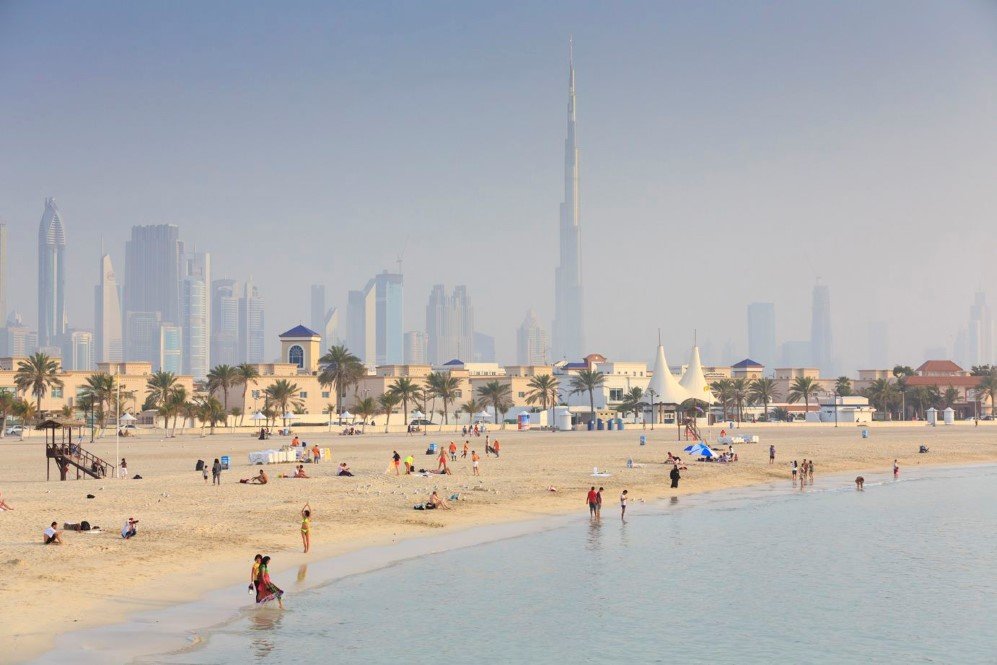 IMAGE: MAURIZIO RELLINI/SOPA RF/CORBIS
---
New Delhi is one of the smoggiest cities of the world due to the incineration practices.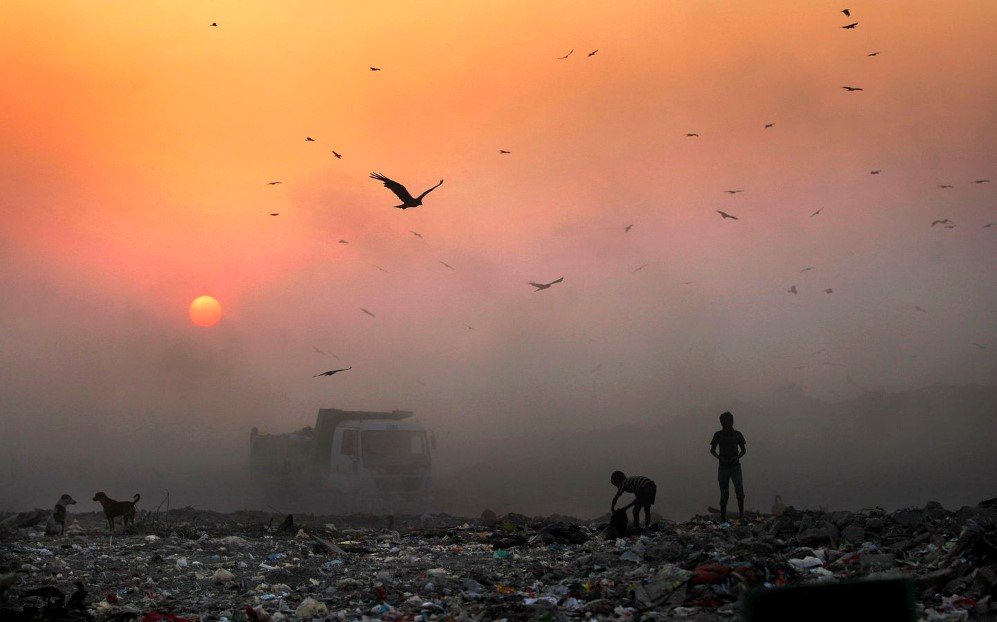 IMAGE: ALTAF QADRI/ASSOCIATED PRESS
---
The Gaza Strip suffered a serious smog incident in August, 2015 resulting in several breathing issues in the area.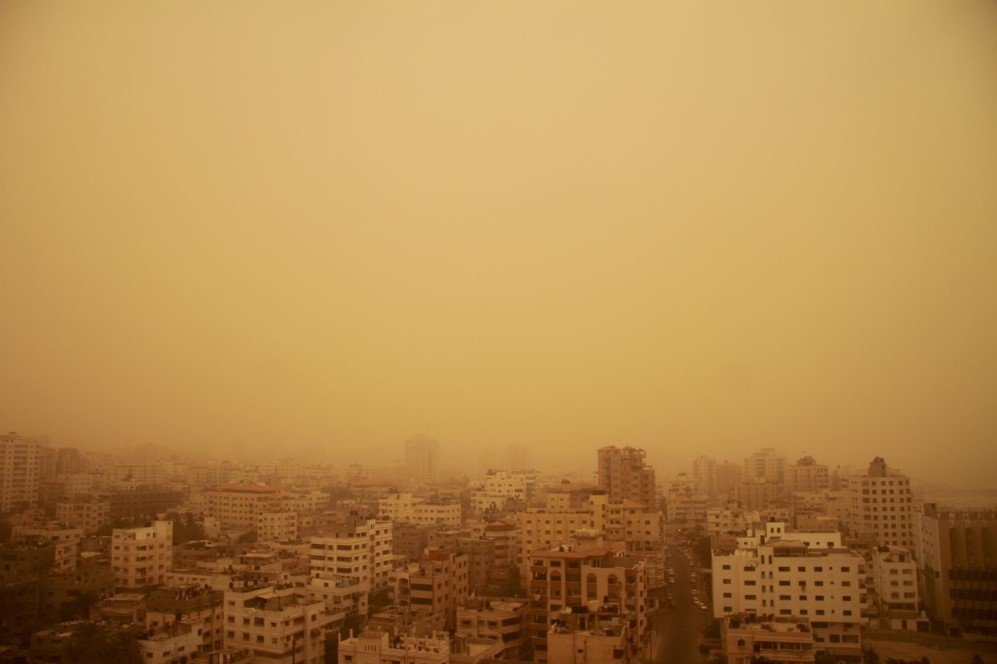 IMAGE: OMAR EL QATTAA/DEMOTIX/CORBIS
Reference: Mashable