Free Things to Do in NYC: A Curated List of Fun Activities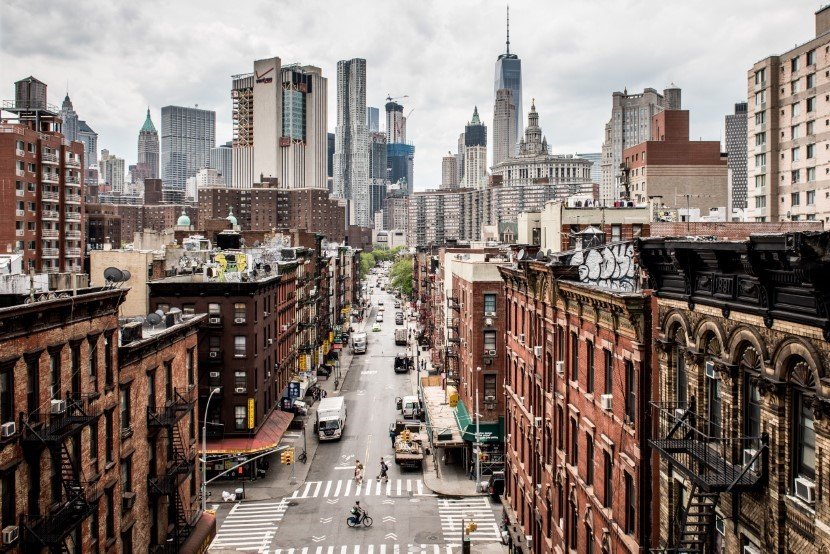 Jo Wiggijo
Are you looking for free things to do in NYC? The world economy is getting shattered thanks to the coronavirus, and if moving to NYC sounds expensive to you we have a list, of the best fun and free things to do in NYC, for you!
New York City (NYC) is the largest and most influential city in USA. It is a very dense and diverse city where people of different ethnicities and religions live together. New York is commercially driven, and to many people, it is the most attractive urban sector of USA.
NYC is very a expensive place to live in, but if you ask "what to do for free in NYC" or "What can one do in New York for free" then we have a number of free things for one to do in NYC.
Keep on reading to find some of the best free and cheap things to do in NYC, and also ones that are not cheap but are certainly worth the money.
Free Museums and Monuments to visit in NYC:
1. African Burial Ground National Monument
The African Burial Ground National Monument is an archaeological site located in lower Manhattan. It is a graveyard in which around 20,000 Africans were buried from 1690-1794. The monument can be visited for free except, Sundays and Mondays.
2. 9/11 Memorial and Museum
The 9/11 Museum was built in tribute to the victims of 9/11 attack. Outside the 9/11 museum, there is a 9/11 memorial, which is exactly at the place where the Twin Towers of World Trade Center were once located. The memorial is always free and the museum is free from 5pm-8pm on every Tuesday. However, the museum is always free for the families of victims of 9/11 attack, first responders and the recovery workers.
3. Bronx Museum of Arts
The Bronx Museum of Arts (BxMA) is located in Bronx. It focuses on the 20th century works by American Artists , but also has exhibited works from multiple other areas of world. The museum is always free to enter but is closed these days  because of COVID-19, and is scheduled to be reopened on September 9.
Free Art Galleries:
1. Japan Society Gallery
The Japan Society gallery was established in 1971. It focuses on displaying Japanese art from Buddhism scriptures to the works of 21st century. The art gallery is free Fridays 6 pm to 9 pm.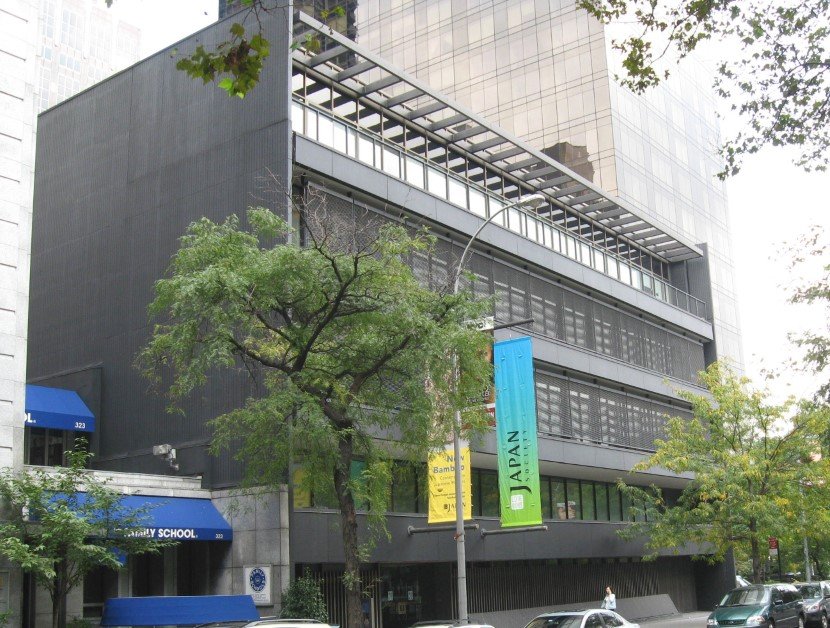 2. Brooklyn Central Library Galleries
Located next to Prospect Park, there are multiple galleries along the Brooklyn central library. These galleries exhibit arts of local as well as International artists. The galleries and Library are always free for anyone that lives, works, pays property taxes, or attends school in the New York State.
3. Socrates Sculpture Park
If you're looking for free things to do in NYC, don't miss the Socrates Sculpture Park! This outdoor museum is located in Long Island City and features stunning works of art by local artists. The park is open daily from 9 am until sunset, with free admission for all visitors. Enjoy a peaceful picnic on the vast green space while taking in the breathtaking views of the East River.
Socrates Sculpture Park is a top-rated outdoor attraction and has gained international recognition for its innovative approach to showcasing outdoor art. After exploring the park, take a ferry ride along the river for additional free entertainment. For a fun and cost-effective day out in NYC, add the Socrates Sculpture Park to your itinerary.
Free Bars and Restaurants:
1. Ryan Maguire's Restaurant & Bar
If you're looking for free things to do in NYC, head to Ryan Maguire's Restaurant & Bar! This Irish pub, located in Manhattan, offers a free buffet from Monday to Friday between 5:00 and 7:00 pm. The buffet includes a variety of dishes and is a great way to enjoy some free food and drinks with friends.
While other items on the menu can be pricey, they're well worth the cost for the quality of the food and drinks. So, if you're on a budget but still want to enjoy some great food and drinks in the city, check out Ryan Maguire's for their free buffet!
2. Crocodile Lounge
Free drink with a pizza, it's a common deal but at crocodile lounge, you get a free pizza with every drink you buy. There is a large variety of beers, too, which are relatively inexpensive. There are happy hours every day from 12 to 7 pm that provide a number of other discounted deals.
3. Alligator Lounge
Like the crocodile lounge in Manhattan, Alligator lounge in Brooklyn also gives a free pizza with every drink you buy. The bar and restaurant is relatively cheaper than others in the city. Moreover, there are several combo deals too.
4. Matt Torrey's
Matt Torrey's is a sort of sleek East Williamsburg sports bar. On Saturdays and Sundays, Matt Torrey's offer free spread of bagels and all the fixings with 5$ bloody mary.
The NYC Central Park
The NYC Central Park is located in Manhattan, in the centre of New York City. The park covers about 840 acres of land and is one of the biggest parks in city.
There are a number of places to see in NYC Central Park. Five of the best top places to visit in NYC central park are:
1. Central Park Zoo:
The Central Park Zoo is not absolutely free but is one of the most famous and least expnsive cheap things to do in NYC central park.  The ticket price for adults is 12$ without the 4D theater, and 18$ (16.20 online) with 4D. Central park zoo is one of the most famous zoos in the USA.
The zoo is open from 10:00 am to 05:00 pm, but the tickets' sale closes at 04:30 pm. The Zoo is home to about 1487 animals from 163 different species (as per wildlife conservation society's census held in 2016).
2. Cleopatra's Needle:
Cleopatra's needle is the oldest artifact present in New York City which dates back to 1460 BC (around 3500 years ago). Cleopatra's needle was made in Egypt 3500 years ago for the Pharaoh Thotmes III. A similar obelisk is present in Paris as well as London. Cleopatra's needle was brought to the US in early 1880s. The needle took 32 horses hitched in pairs to bring it from the banks of the East River to Central Park.
3. The Ravine:
Looking for free things to do in NYC? Head to the Ravine, a stunning 40-acre forest retreat in Central Park. This natural oasis boasts meandering walking paths that wind through thick treetops and follow the stream called the Loch. Visitors can relax and take in the beautiful scenery, featuring small waterfalls and picturesque pools. It's also an ideal spot for taking Instagram-worthy pictures of the natural beauty.
Best of all, entrance to the Ravine is completely free, making it an excellent choice for a budget-friendly outing. So, if you're looking for a peaceful and scenic escape in the heart of NYC, check out the Ravine in Central Park.
4. Alice in Wonderland:
Looking for free things to do in NYC? Look no further than Alice in Wonderland, the beloved statue in Central Park! Since 1959, this whimsical scene set in bronze has been a favorite of both children and adults alike. The statue depicts Alice and her friends at a tea party held by the Mad Hatter, and it's an ideal location for photographers to showcase their talent. Best of all, visiting Alice in Wonderland is completely free! So, if you're looking for a fun and free activity to enjoy in NYC, head to Central Park and check out this iconic statue.
5. The Harlem Meer:
The Harlem Meer is named after the Dutch word for lake; the Meer. The Meer is a large body of water located north of Conservatory Garden and east of the North Woods. Various types of trees can be found along its banks, including the ginkgo, cypress, black locust, oak, and beech trees. It is the water body in the central park.
Other Free Places to visit in NYC
Gracie Mansion
Archibald Gracie Mansion commonly known as Gracie Mansion is the official residence of the Mayor of New York City. It is located in the Carl Schurz Park, at East End Avenue and 88th Street in the Yorkville, neighborhood of Manhattan. The Archibald Gracie mansion is a 2 story building with five bedrooms. It was built by a Scottish merchant named Archibald Gracie in 1799.
A free tour is offered for the Gracie mansion every Monday at 10:00 am, 11:00 am and 5:00 pm. The tour is about an hour long and free, but reservation should be made in advance from here.
The Roosevelt Island
Roosevelt Island is a hidden gem among the many things to do in New York City, and one of the best parts is that it can be visited for free by walking the bridge. This small island, located between Queens and Manhattan, offers breathtaking views of the city skyline and is an ideal spot for a picnic or a stroll through the parks.
While the tram or F train subway are other options to reach the island, walking the bridge is one of the most enjoyable and free things to do in NYC. Don't miss out on this unique and budget-friendly way to experience the city!
The Coney Island
Visiting the Coney Island is not only one of the most fun things to do in NYC or Brooklyn, but also in the whole of United States. A big number of small walls in the island are covered with the Wall graffiti, which makes them picture-perfect spots for instagram models. The original franchise of Nathan's hot dog is also present in the Coney Island. Coney Island Luna Park, Coney Island Boardwalk and Coney Island beach are also the places to visit in the Coney Island.
Coney Island is not one of the free things to do in New York City or even one of the cheap things. The beach is completely free to go while Nathan's hot dog is relatively expensive which makes sense as it is the original of a hot dog restaurant famous all over the United States.
The Empire State Building
If you're looking for free things to do in NYC, visiting the Empire State Building might not be the best option. However, it's still considered one of the top attractions of NYC and one of the most thrilling things to do in Manhattan. Standing at 381 meters high, with 102 stories, it remained the world's tallest building for 40 years after its completion in 1931. While a ticket to the building isn't cheap (costing $38 for adults, $32 for children, and $36 for senior citizens), the breathtaking views of the city from the top make it worth the expense.
From the 86th floor, visitors can see a majority of the city's attractions during the daytime. However, a night visit to the building offers a stunning view of one of the world's most developed cities, lit up at night, making it one of the best adrenaline-rushing top things to do in NYC at night.
Keep in mind that while the Empire State Building might not be a free option, there are still plenty of free things to do in NYC. If you're on a budget, consider visiting places like the Socrates Sculpture Park in Long Island City or the Ravine in Central Park, both of which are completely free.
However, if you're looking for a once-in-a-lifetime experience and don't mind spending the money, the Empire State Building is certainly worth a visit. Just be prepared to pay the ticket fee and any additional expenses for food or souvenirs.
That's all for today's list which will cover your whole trip with ease. Have a fun time travelling and exploring!