The Rivian truck is all set to release in June 2021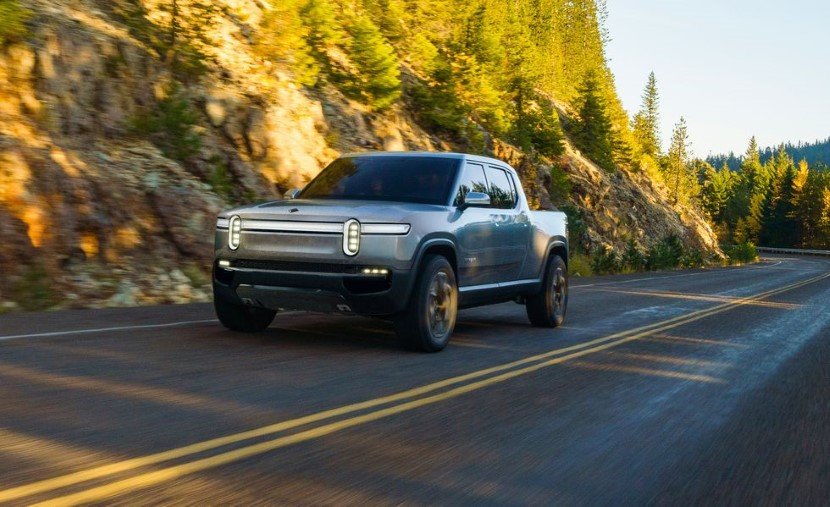 Image Credits: Rivian.com
Being one of the toughest trucks on the track, the Rivian truck mesmerizes everyone who takes it for a ride. The Rivian R1T is priced at $75,000 and is said to be delivered commercially in June 2021. The truck would directly be sold to consumers but Rivian also plans to open up service centers sometime soon. The Launch Edition will feature both an Adventure version and an Off-Road package. They not only include an all-glass panoramic roof but also feature Wi-Fi accessibility along with other options like an onboard air compressor.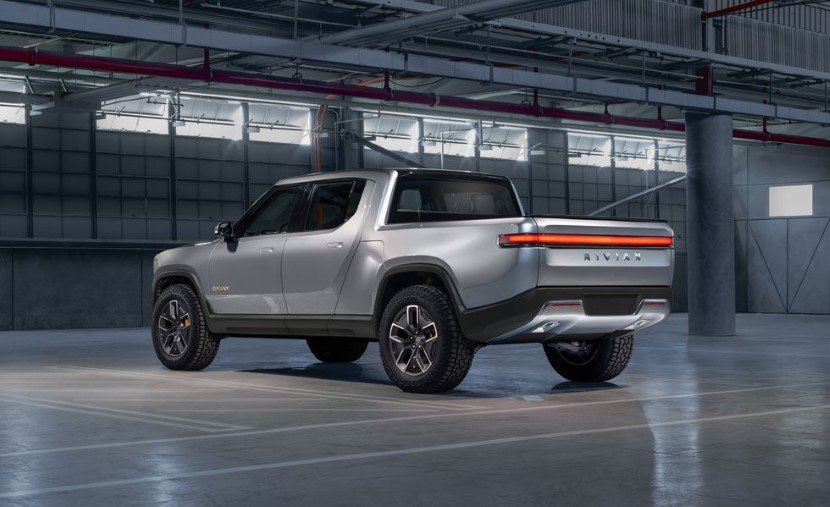 Four electric motors in the Rivian truck

The Rivian truck, R1T, can accommodate 7 passengers, has a 135.8-inch wheelbase and a length of 217.1 inches. Even though the footprint of the truck is larger than a midsize Ford Ranger, it is still smaller than a Ford F-150. In June 2021, the R1T is expected to enter production. It will include three battery sizes with the largest being a 180-kilowatt hour, with a range of 400 miles and the smallest being 135 kWh but operational for only 300 miles. Another smaller option can possibly be released with an even smaller mileage of approximately 240 miles.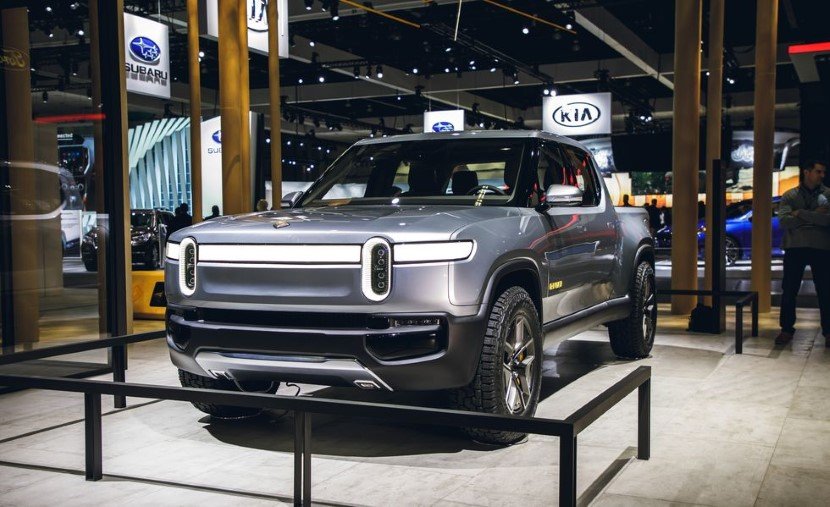 There are four electric motors that are placed next to each other at each axle and the battery sends juice to all four of them. The motors can provide up to 754 horsepower and 826 pound-feet of torque.
Even if an extra 600 pounds are added to the Rivian truck, it functions smoothly and in peace. Similar to other EVs that have a strong regen, a simple throttle lift brings the Rivian truck to a halt. This ensures the safety and keeps the car from going off course from the presence of rocks.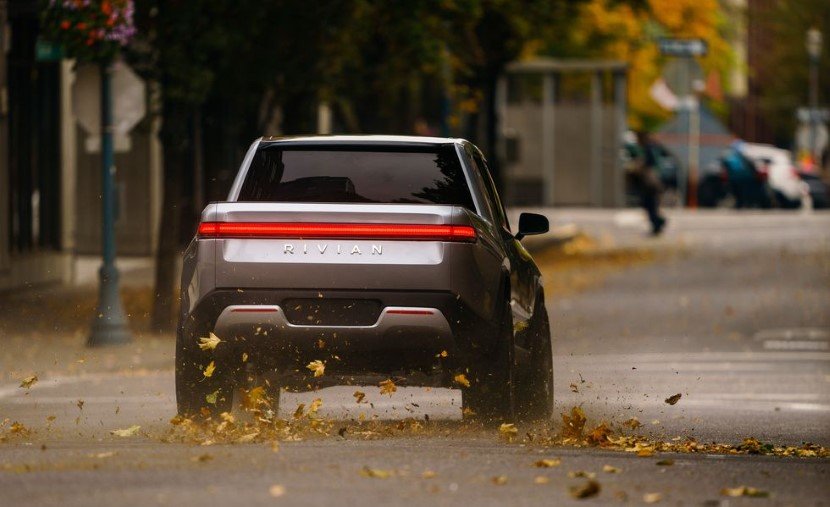 The Rivian truck includes a flat-pack powertrain

Since the truck is only in its pre-production stages, it is not functioning at optimal capacity. Keeping in mind the extremely rough desert surfaces, it is highly unlikely that a 300-mile range will be covered with ease. The 34-inch Pirelli Scorpion tires will be best and have the least rolling resistance when kept at 38 psi. There are climate controls available as part of the set up that can be turned on and off. When the truck is put on neutral, it can be used to roll the automobile downhill. At a higher speed, it can be put on the drive which will help put back energy into the battery. It is observed that going over the 17-mile long monitor pass costs only 8.6 miles of the actual range.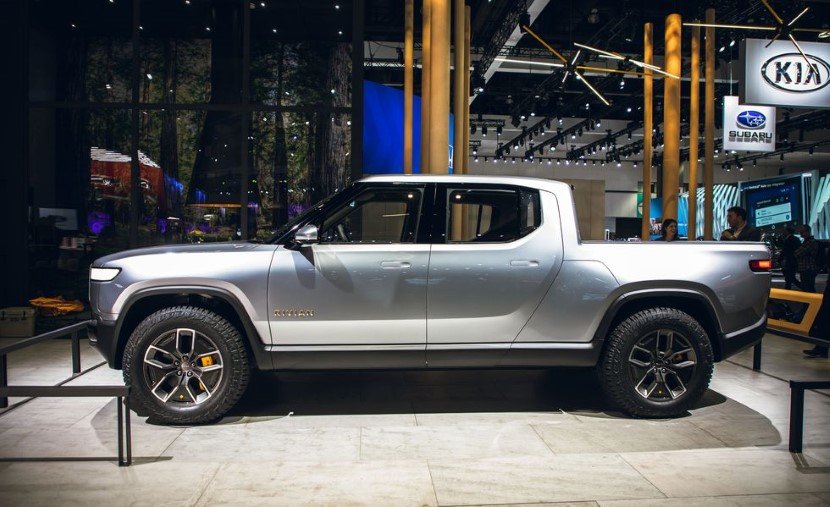 The Rivian truck can attain five different heights all above ground level with the maximum height reaching 14.5 inches. When kept at an approach angle of 34.8 degrees, a departure angle of 29.3 degrees and a break-over angle of 25.7 degrees, the geometry offered by the Rivian truck is much better than the Ford F-150 Raptor. A flat-pack powertrain has been included which allows smoother functioning of the truck.
The company claims that the R1T has the ability to tow more than 11,000 pounds and if buyers are interested in exploiting this feature, they are advised to choose the battery pack which has the maximum size in order to withhold these capabilities.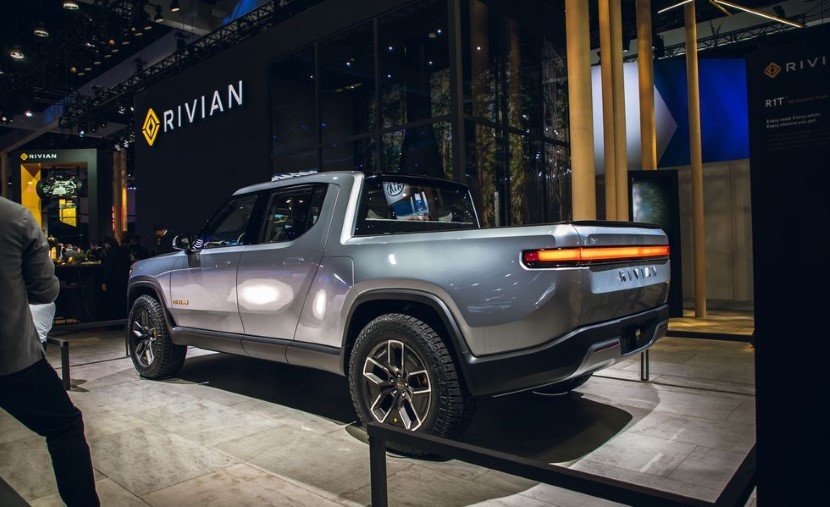 The R1T has a huge storage space

Since there is no traditional powertrain present, the Rivian truck is able to host a huge storage space. There is 11.1 cubic feet of space available in the front trunk to keep all sorts of sleeping bags and other camping items. Between the rear seats and the bed, lies a tunnel that can include 11.7 cubic feet of gear. If the tunnel door is flipped down, it serves as a seat or even a way to access the bed which makes it even handier.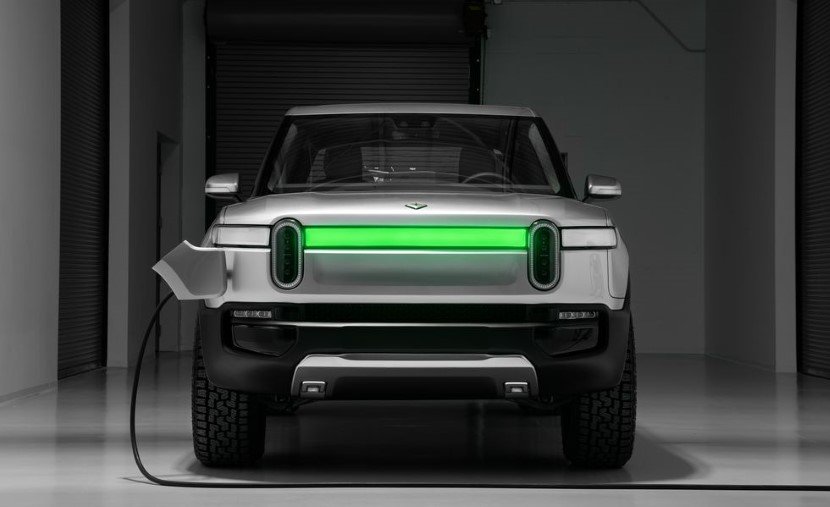 With all the possible torque, picking up momentum is never a challenge for the Rivian truck. The easy maneuvering allows the R1T to move along with ease and switch gears in peace. It becomes much easier to spin tires and dig them into heavy sands. However, the truck can attain a maximum of 50 miles per charge when in the dunes, which is a problem that most EVs and gas-powered vehicles tend to face. The truck also attains high suspension and has great compression.
Extremely comfortable interiors with a lockable in-bed compartment
Since the fuel economy estimate has not been released yet by the EPA, it is difficult to conclude how efficient the car would be. However, the comfort and stability of the pickup truck will be like no other. The interiors are lined with leather and wood and include large display screens. It also features a lockable in-bed compartment that is great when you want to take a quick nap (for the passengers, not the driver!). Not only does it come with an expandable crossbar system but the bed has three 110-volt outlets right next to it too.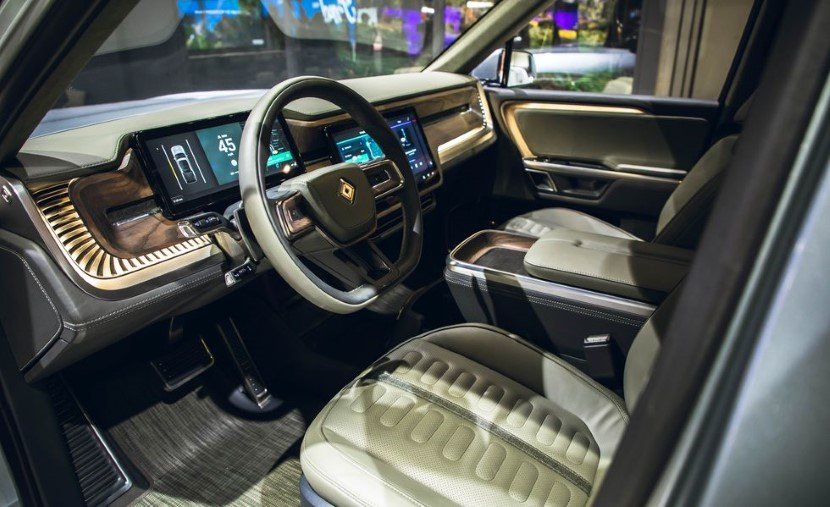 To ensure maximum connectivity, the R1T features a reconfigurable gauge display with an interface that allows navigation and control. It is also expected that Apple CarPlay and Android Auto, both will be integrated into the system.
Optimal safety and security using Driver+
To ensure safety and security, Rivian has incorporated a driver-assistance technology known as Driver+, which carries out the following features:
Standard automated emergency braking.
Standard lane-departure warning.
Standard adaptive cruise control.
The warranty offered by the Rivian truck can extend up to three years
Even though Rivian is yet to release a policy, it is expected that in order to compete with both GMC and Tesla, a three-year warranty will most likely be offered along with 36,000 miles of bumper-to-bumper coverage.
All Images: Rivian