CoolingStyle is portable air conditioner will keep you cool anywhere you want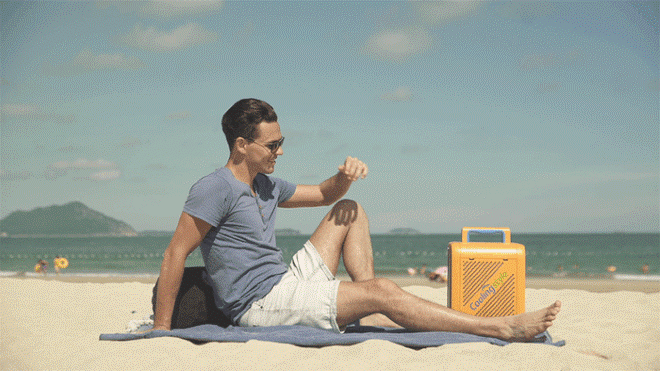 For people of all ages, summer is the best season to carry out all their outdoor activities. Kids play their hearts out in the summers, going to the beach or to a waterpark etc., adults relax by going to social events or parties and by enjoying the scenery. But all the summer fun is ruined when you are constantly sweating or swatting away the many bugs.
But now a new product has been launched by the company 'CoolingStyle', i.e. a portable air conditioner. Weighing only 12.3 pounds, it can be brought along to any outdoor or indoor event such as barbeques, camping trips or even to the beach where it could cool things down when the heat becomes too much to tolerate.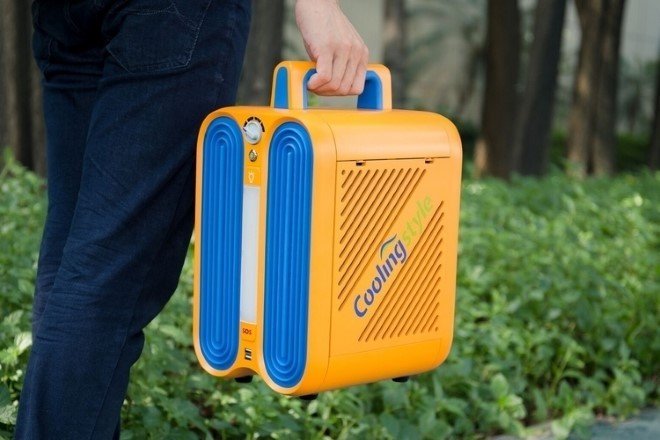 The air conditioner comes with an integrated battery pack which can continuously keep you and the others around you, cool for up to 5 hours. It has the cool air outlet on the front and the warm air outlet on the rear end; this stops the cold and the warm air from assimilating, which would otherwise reduce the cooling factor.
For indoor activities, the company has also claimed that it could cool down a room of 55-square feet in just minutes. It works with the innovative idea of micro-rotary compression refrigeration technology which packs a lot of cooling power in its compact form.
Recommended for you (article continues below)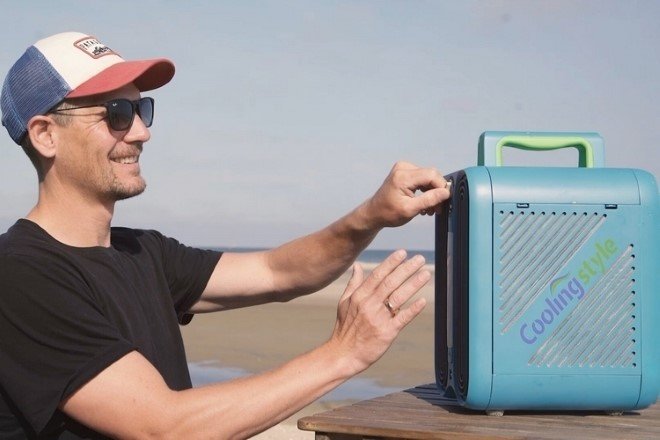 It also has a built-in silent mosquito repellent which would be helpful both indoors and outdoors for keeping the bugs at bay. It also has two USB ports which are always a useful addition, since nowadays it has become a necessity to have a charged mobile phone at all times. The company has built in another necessary device in the air conditioner which is the emergency LED light, it would come in handy during outdoor activities like camping.
The air conditioner has 3 working modes based on the temperature. It comes with a 24-volt car power adapter and a plug for indoor use to plug-in directly at an electricity outlet at home or office.
The portable air conditioner is currently in phase which would cost $329, and could save you $160 off the retail price that is $489.
h/t: Digital Trends