This waterproof bike capsule will let you park your bike outside without any worry
Can't keep your bike inside your home due to lack of space but also want to keep it safe from weather and thieves? If so, then your prayers have been answered with the launch of Alpen Bike Capsule. The bike capsule is made up of steel, weighs 130 lb and measures 79 inches long by 53 inches high by 32 inches wide. It is completely waterproof with its UV-resistant roto-molded polyethylene exterior and promises to save your bike from drastic weather conditions, including heavy rains. All you need to do is pull its hinged lid forward to cover your bike, activate its integrated key lock and your bike will be safe from every possible risk that keeps you fretful when you park it outside, otherwise. Moreover, the bike capsule is compatible with all kinds of bikes however, their storage orientation might differ depending on the width of their handlebars.
---
Recommended for you (article continues below)
Alpen's bike capsule is made up of UV-resistant roto-molded polyethylene exterior hence keeps the bike rust-free even in the rainy seasons.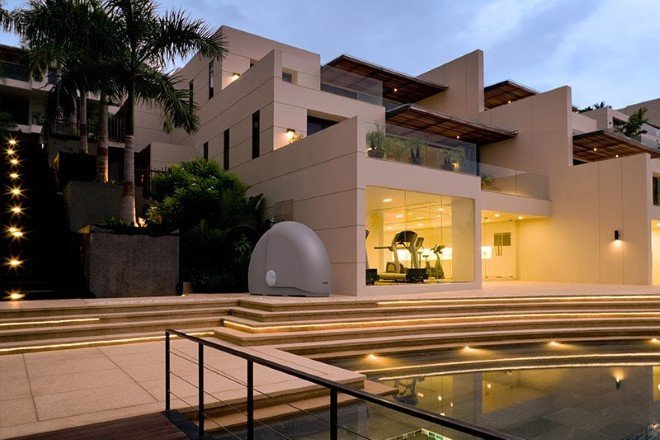 ---
The bike capsule can be bolted to wooden decks or concrete floor to avoid theft.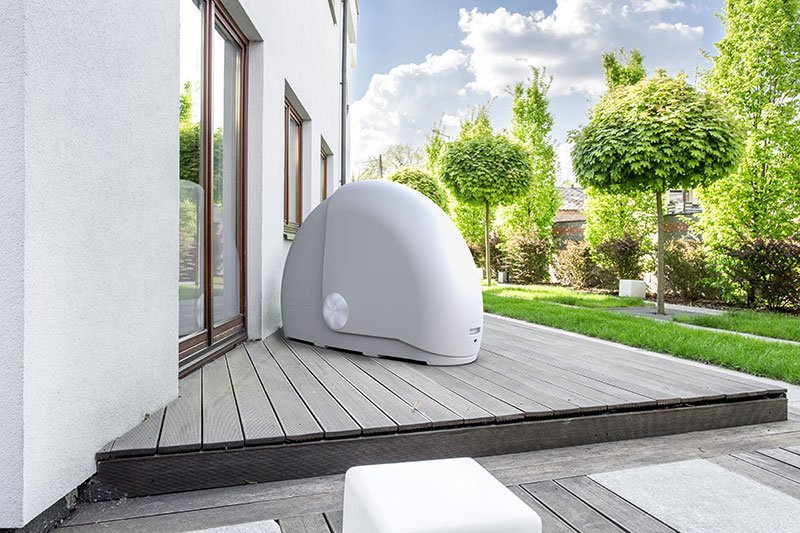 ---
Bikes with handlebars wider than 23 inches need to be parked at an angle to fit in the capsule.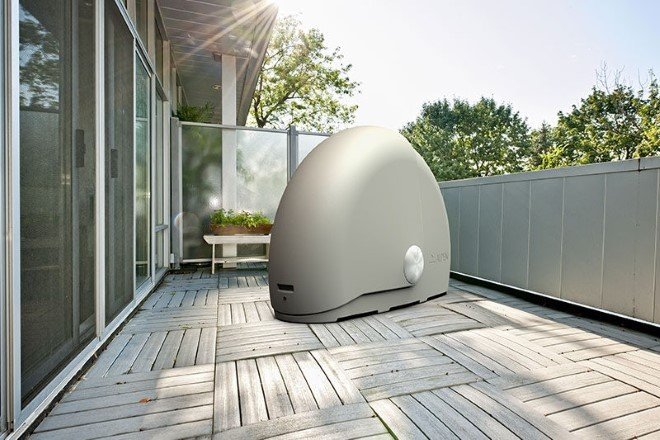 ---
Alpen Bike Capsule can be ordered online for just US$899!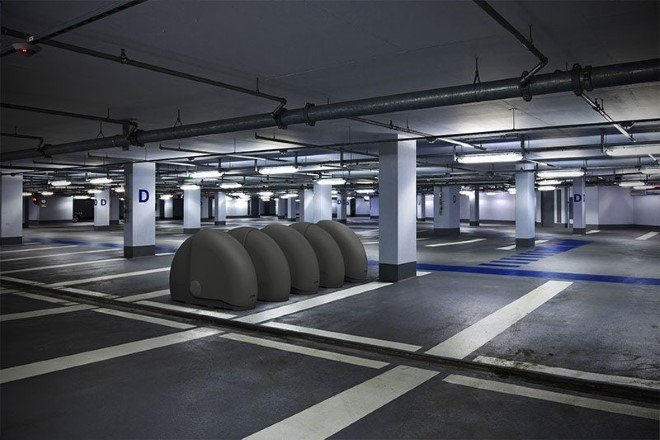 Images: © Alpen Storage
h/t: New Atlas