BMW's new concept scooter looks something straight out of science fiction
If you are obsessed with scooters, you are in for a treat!
A couple of years ago, BMW launched its Vision Next 100 series which included BMW cars, motorcycles as well as Mini and Rolls Royce. Last year at the Grand Hotel Villa d'Esste on the shores of Lake Como, BMW revealed its all new concept scooter! It looks like a C 650 returned from the future!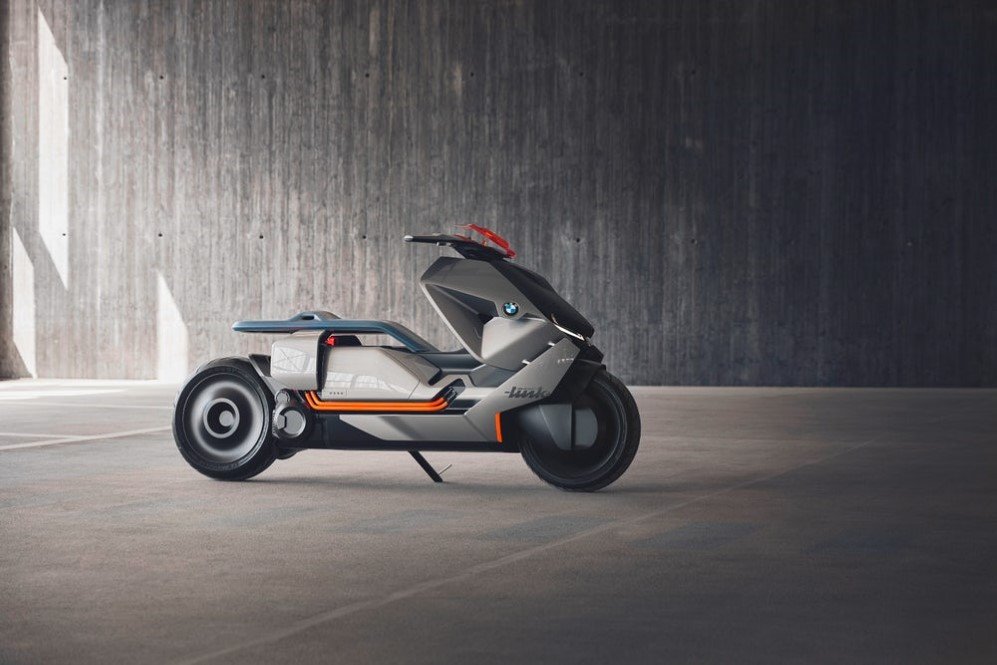 The fact that the concept scooter makes use of an electric propulsion system isn't surprising. It has a flat battery pack which is placed horizontally along the floor of the scooter, and an electric motor which transfers power to the rear wheel through the belt drive. This concept bike also has overhanging side panels that enhance the aerodynamics.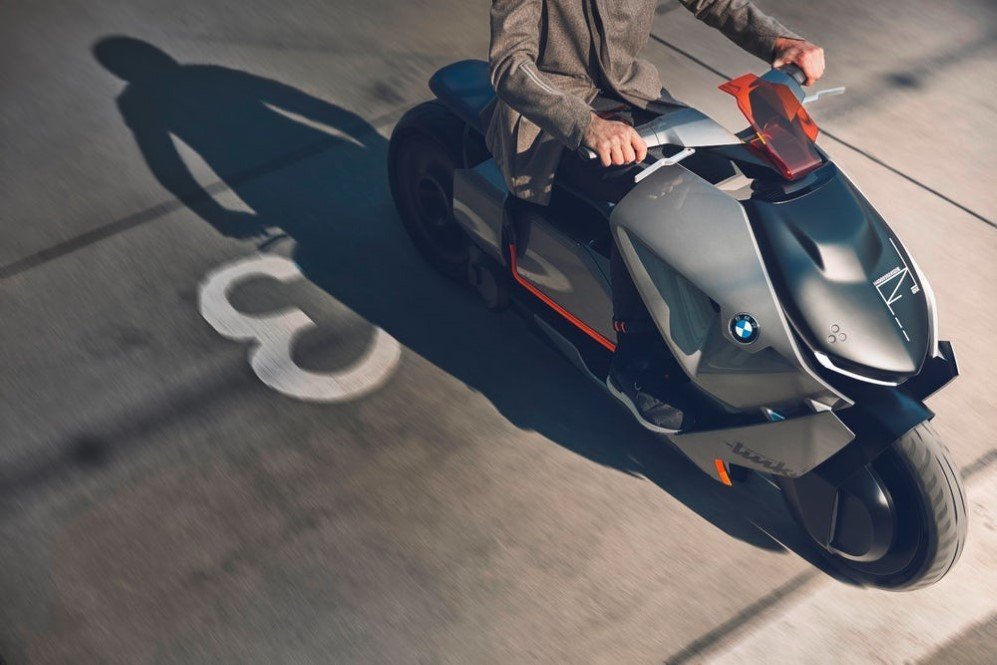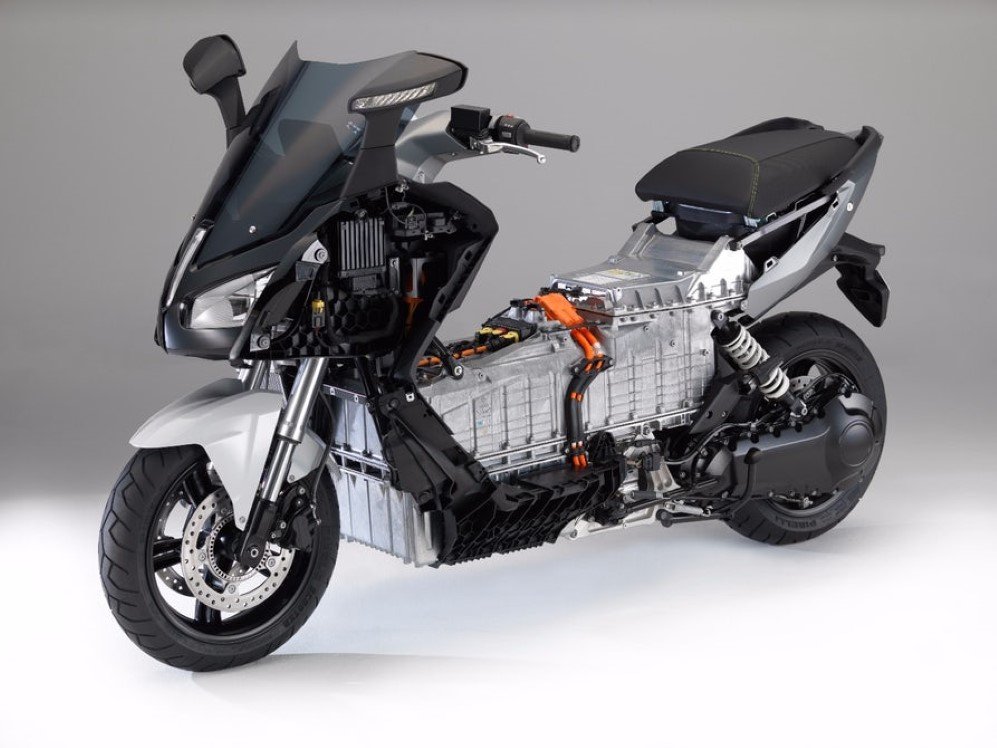 According to BMW, this design has covered wheels – something that all Vision Next 100 concepts have – and components such as orange electrical wiring. The scooter will also have a touchscreen with its buttons located on the handlebars so that the rider has complete control throughout. This touchscreen will not only display the speed but also the status of the battery and navigation right into the rider's field of view. It seems to be a useful feature even though many believe that by the time this concept turns into a tangible product, head-up display systems will have been incorporated into motorcycle helmets.
Recommended for you (article continues below)
Since there will be no fuel tank due to the absence of an internal combustion engine, there will be a lot of room for the scooter's battery pack as well as a storage compartment under the seat. BMW utilized this space wisely and made it accessible by installing a sliding door on the right. In addition to this, the motorcycle's coat acts as 'clothing', according to BMW. The 'casual-looking jacket' is made from water-repellent wool that has shoulder and elbow protectors along with active patches on the sleeves that are able to connect to the bike's electronics – enabling one to control the storage access panel.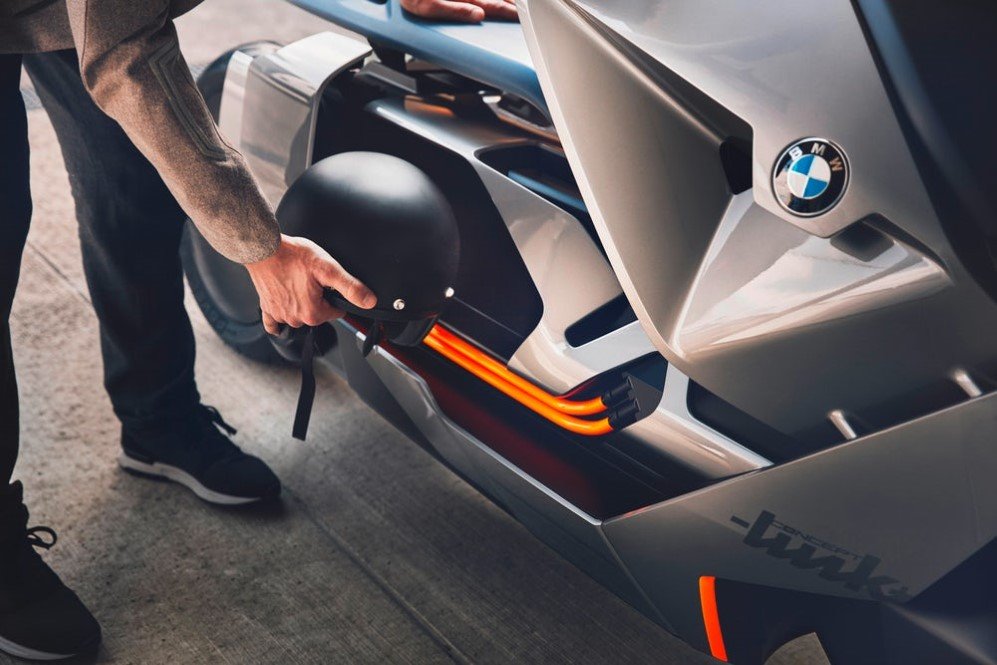 Many are skeptical about this 'concept' as it does not seem futuristic enough. For instance, smartphones connecting to a vehicle isn't a novel concept as KTM's Adventure and Kymco's AK 550 scooter already offer these features. Moreover, many of the components are already out there in the market so the only unique aspect is that of 'clothing' and the battery pack!
Is this it? Or will BMW build on this concept and turn it into something unbelievable? I guess we'll just have to wait for their next announcement!
Image: © BMW