BMW I4 all-electric concept sedan is finally revealed after years of anticipation
With production starting in 2021, the BMW I4 concept is debuted as their first all-electric gran coupe. It has distinctive interior and exterior features that are going to inspire and likely be included in future electric BMW models.
BMW I4 concept is designed with a long wheelbase along with a slanting roofline and a compact overhang making it the perfect gran coupe. It has well-defined lines that showcase the smooth contours of the car's body and it is painted in a soft frozen copper shade that acts as a sharp contrast with the front, back and the flank that have blue elements. It also has the usual four eyed headlights and a distinctive kidney grille making the front of the car look visually powerful.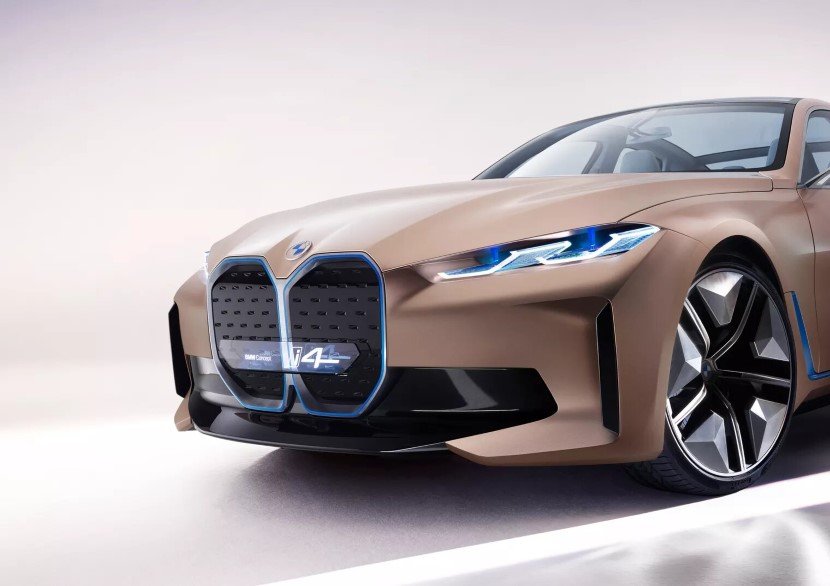 This concept car actually looks very practical even though it has a gran coupe profile. The interior is much more spacious than it might seem. In the front cabin, all of the components are made to cater the needs of the driver. The curved display in the front, taking up a lot of the area has non-reflective glass and it basically combines controls and information all into one unit. Many of the elements are expertly hidden and disguised by architecture and statement patterns like the speaker or the air vents. Some components are fitted in the doors like the memory seat controller or the iDrive controller.
Recommended for you (article continues below)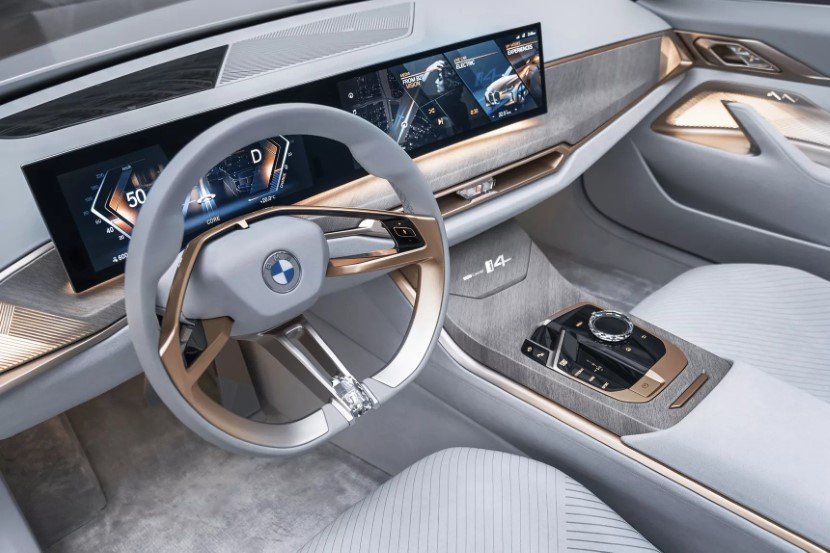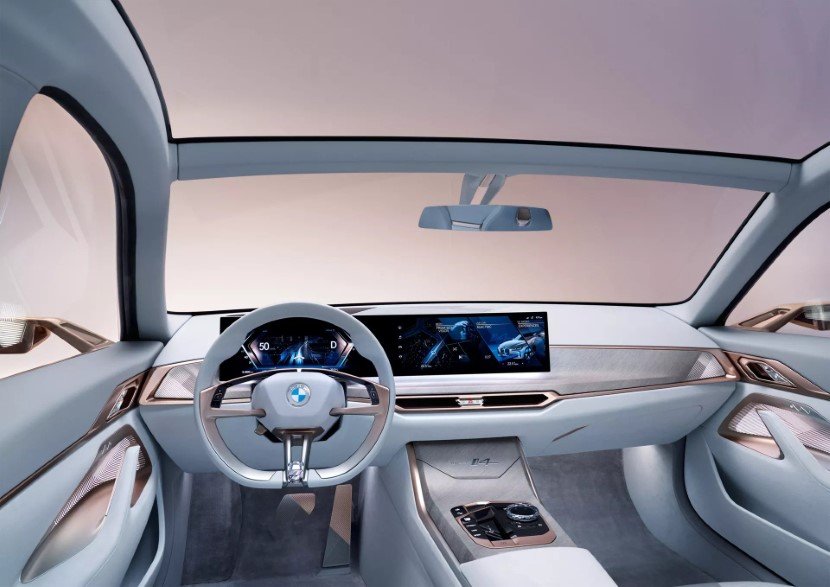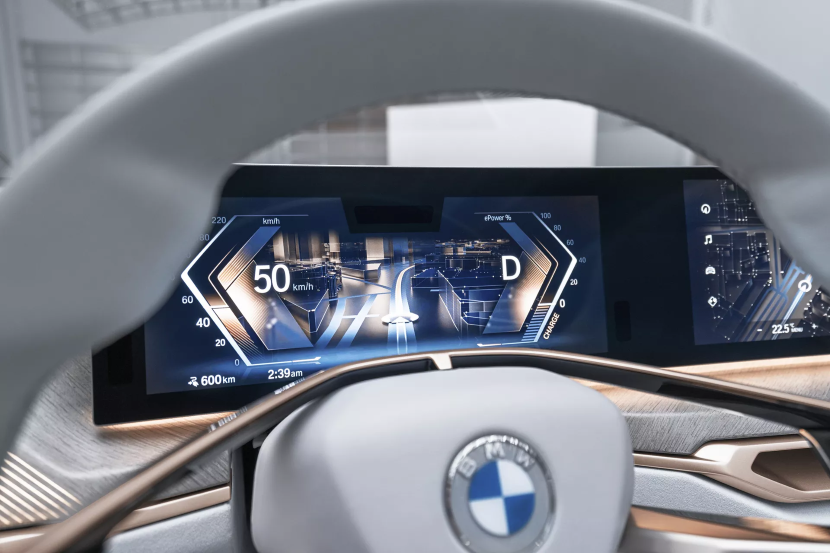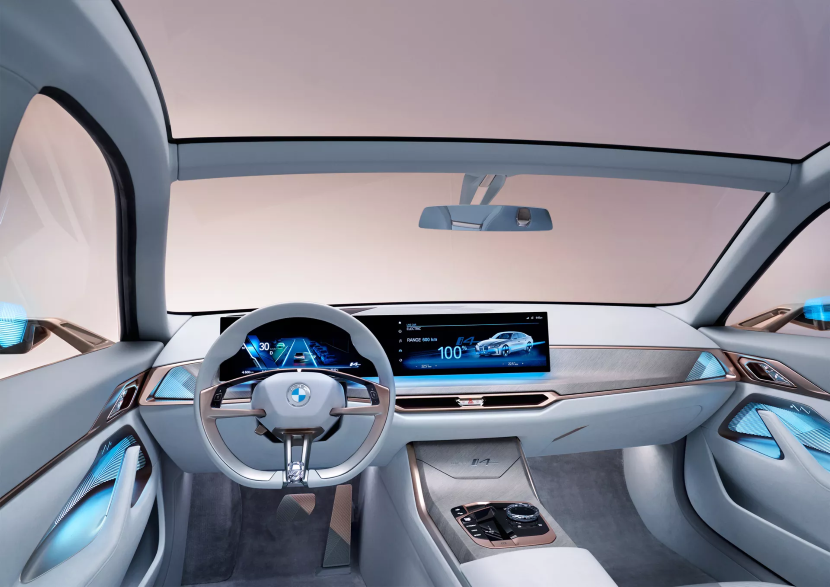 This concept car has multiple improvements made to its motor, battery, charging unit and electrical system. It promises an output of 530 hp and a range of 600 km using 5th generation BMW eDrive technology. The car takes just 4 seconds to go from 0 to 62 mph and goes as high as 124 mph. The car can be put into three modes that are core, sport and efficient. In the core mode, the display is transformed into 4 widgets that can be adjusted according to the user's preference. There is a focused bar of widgets in the sports mode that basically predicts the drive by showing what to expect, for instance, on a turn. The efficient mode introduces users to an 'assisted driving view' that uses the cars sensors and shows the driver the direction.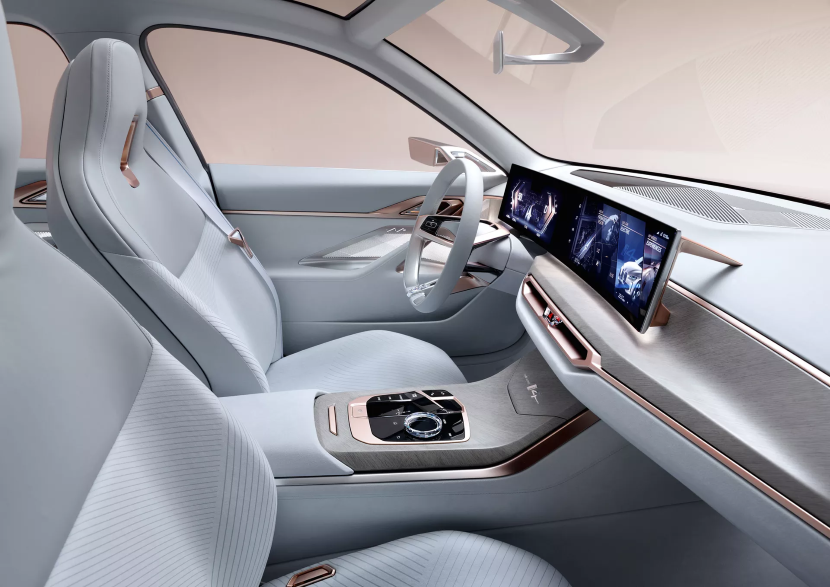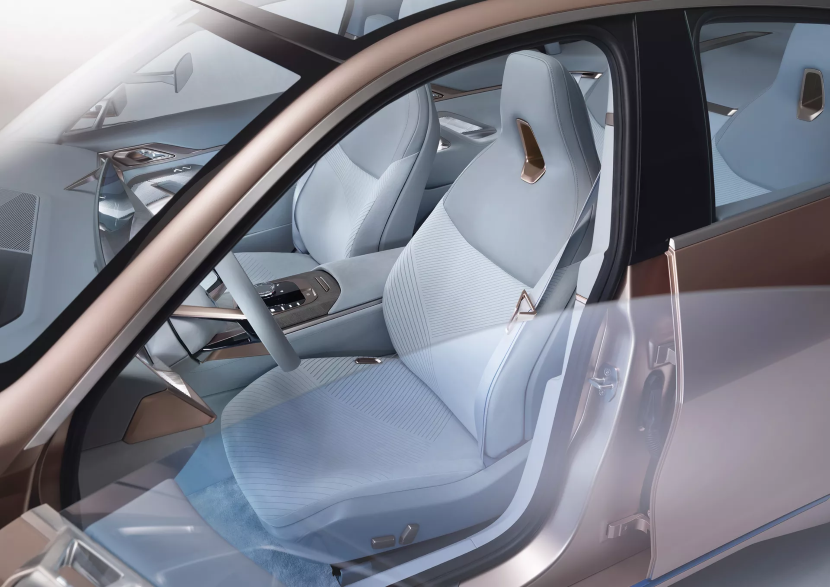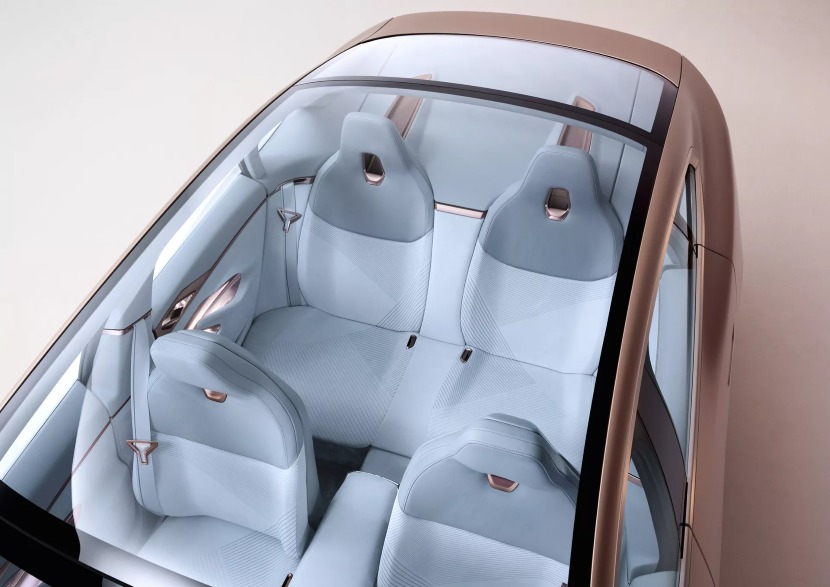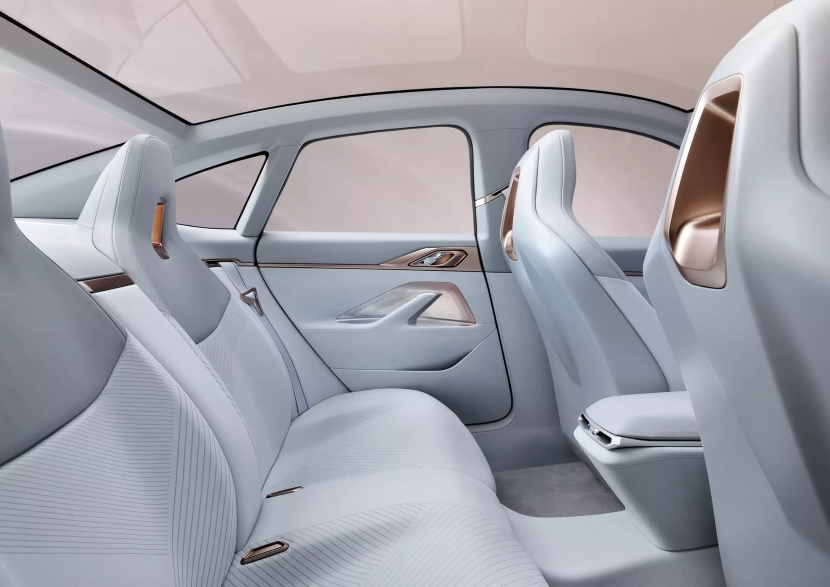 All Images: © BMW
h/t: The Verge