'BE TIME', a mobile meditation studio pops-up in New York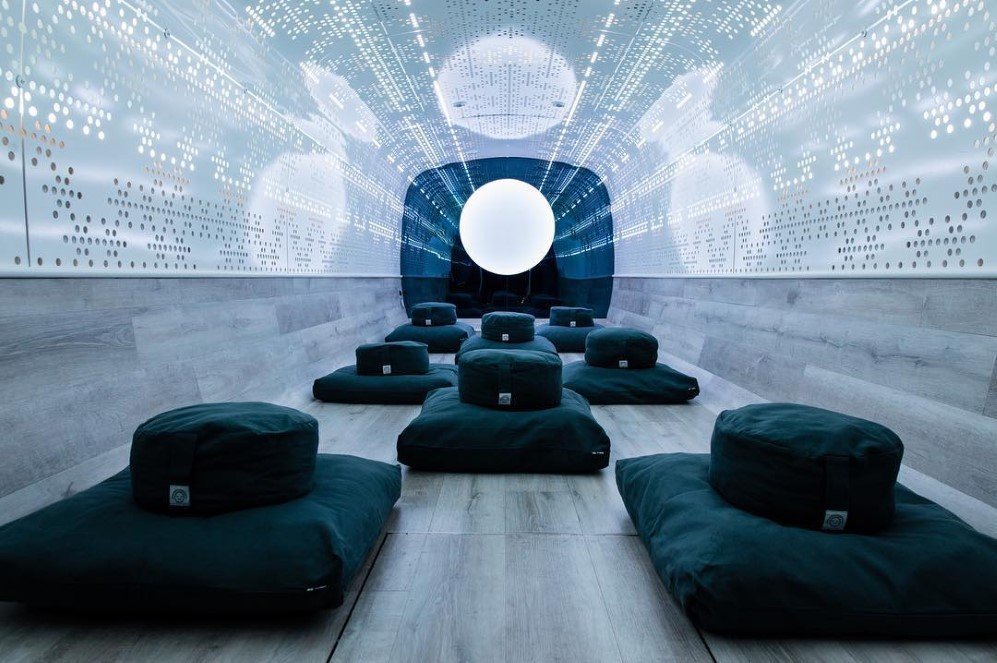 CEO and Founder, Carla Hammod has something new in store for all those passionate meditators out there: meditation within a tour bus. Sounds confusing? Keep on reading to find out more!
The people of New York City will be receiving their own unique mobile meditation studio, called BE TIME at Madison Square Park. Under normal conditions, one should never walk into a windowless black vehicle. However, the interior of this bus is something worth walking into. The quiet, cozy interior intends to attract meditators away from their busy schedule and hustle to have a peaceful moment with themselves, where they can invest in self-care with aromatherapy, light and chemotherapy as well as weighted blankets to get engrossed in the meditation experience.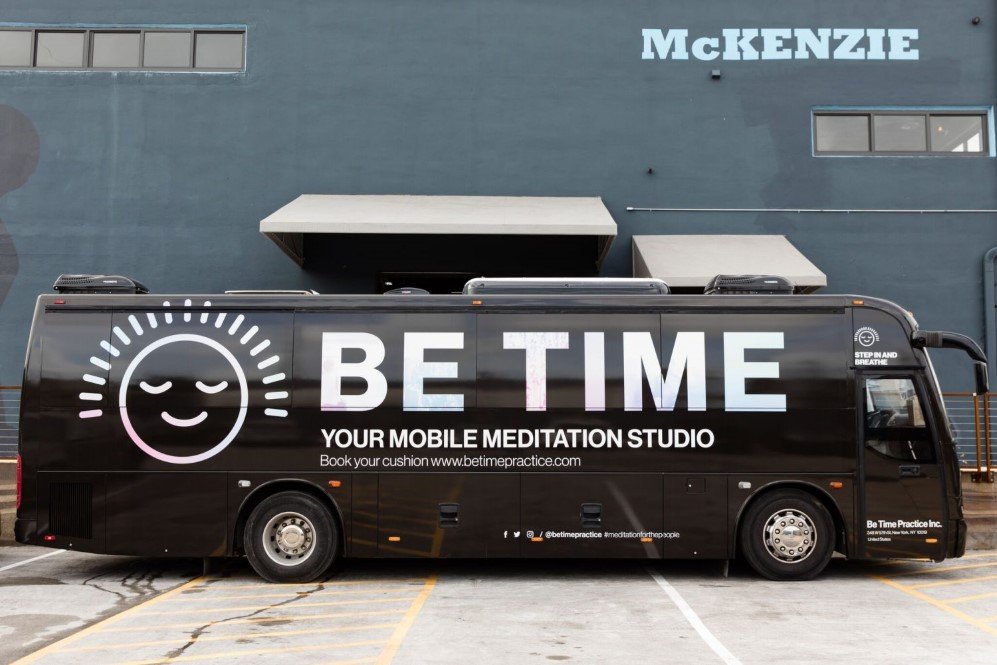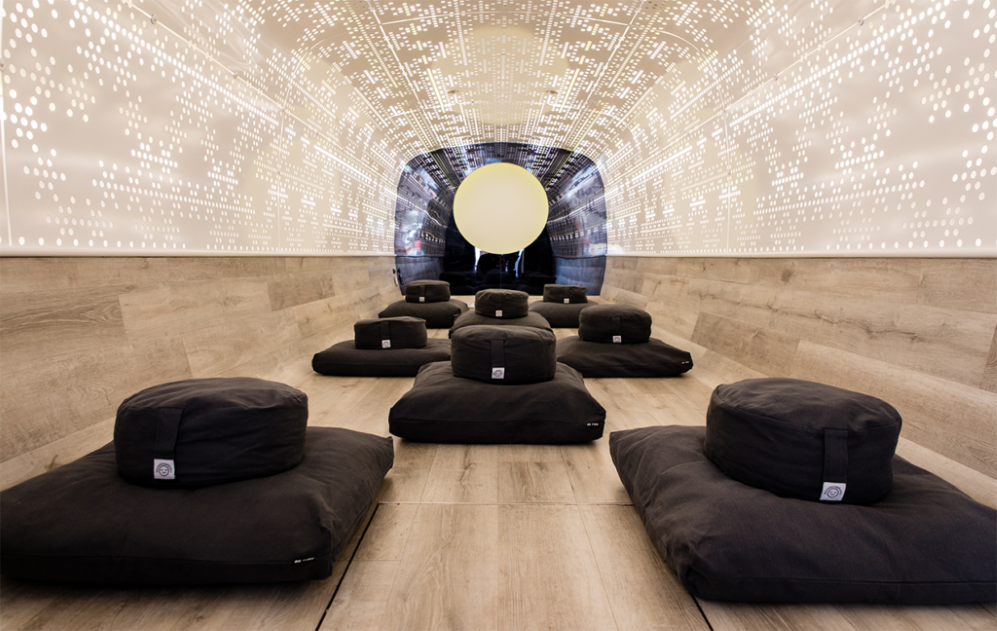 The architects, Rolando Ridriguez and Natalia Wrzask, from Aidia studio, designed the bus with wooden floors, dark cushions, a glowing orb and extra air conditioning, all of which aim to provide a cooling and relaxing environment to the customers. Along with being comforting, the bus is also high-tech with its generators as well as custom fabrication of laser-cut wall panels and the harmonious blending of all audio and visual components.  Built-in LED lights illuminate the laser cut panels. The architects also added extra insulation to cut off the sounds of excessive hustle and bustle of the outside world.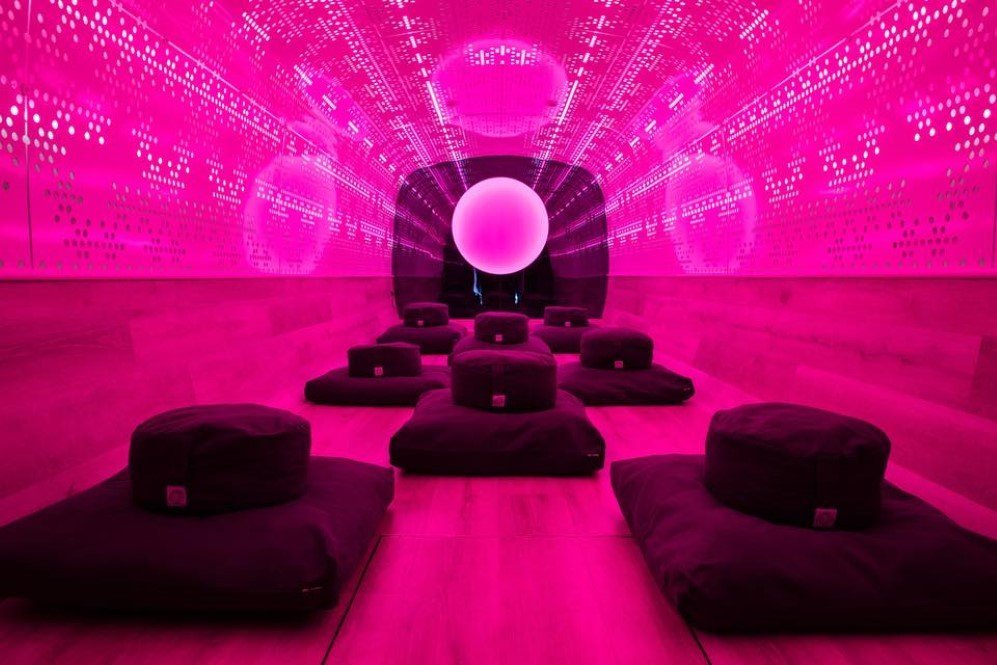 BE TIME believes that a 30-minute meditation session is enough for customers to feel relaxed and more in-tune with themselves. They are also of the opinion that short span meditation in a day can increase productivity while reducing stress and anxiety. It also helps prohibit cardiovascular diseases and insomnia.
Recommended for you (article continues below)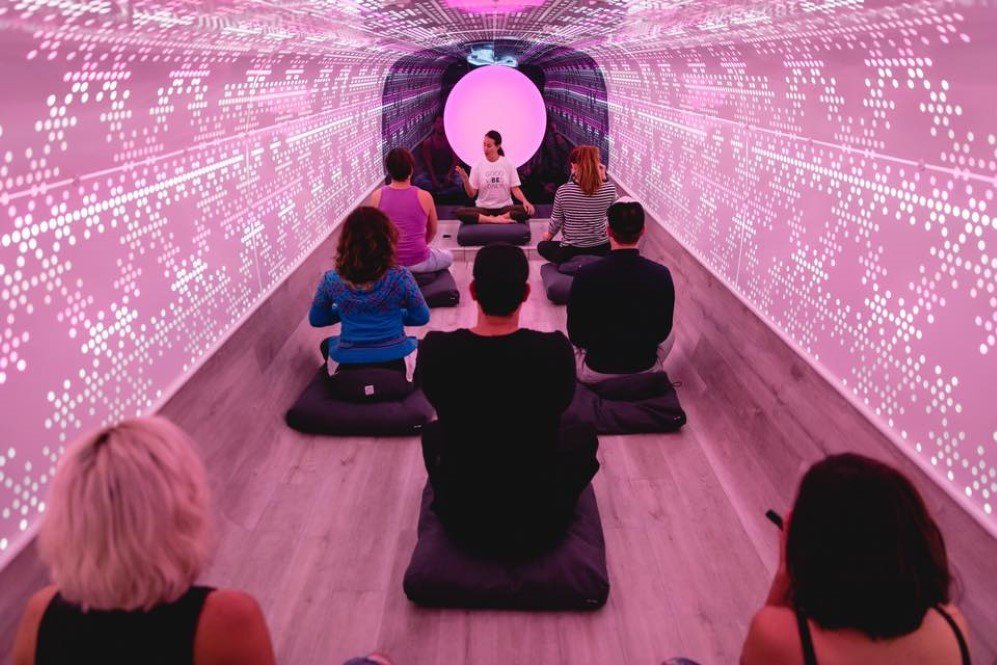 To ensure that everyone gets a chance to de-stress, the studio will try to make it accessible to as many people as it can over longer durations and increased number of locations. Furthermore, students will be able to pay at discounted rates and the studio will offer free meditation to a school or community at least once a week! First timers can pay $10 for a 30-minute session. After that, 30-minute classes will regularly take place for $22.
This seems like a pretty cool and reasonable offer. Let's hope BE TIME is able to stretch its locations over other cities as well!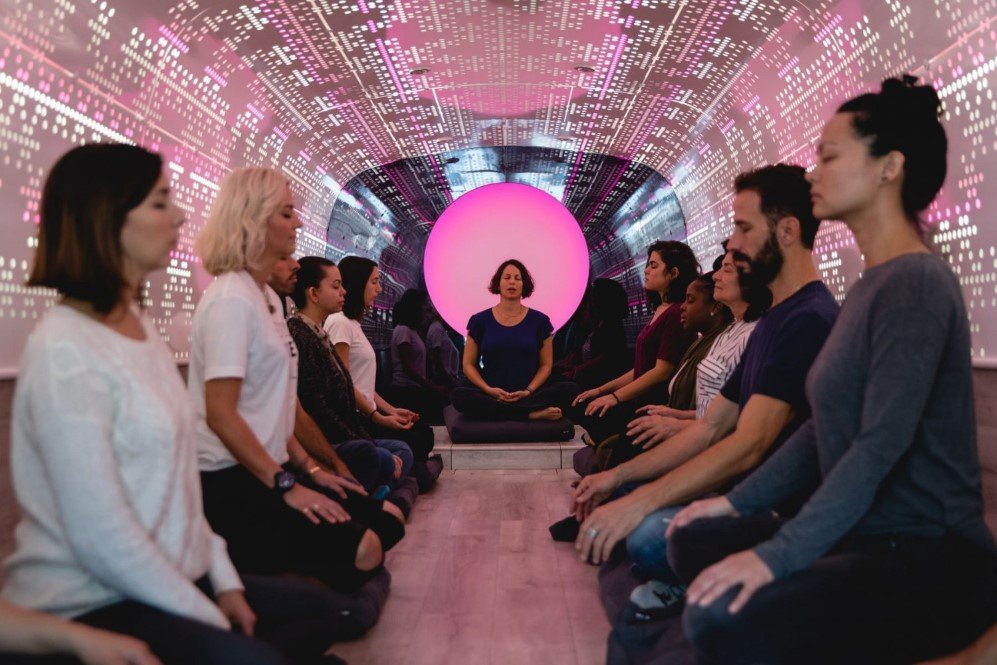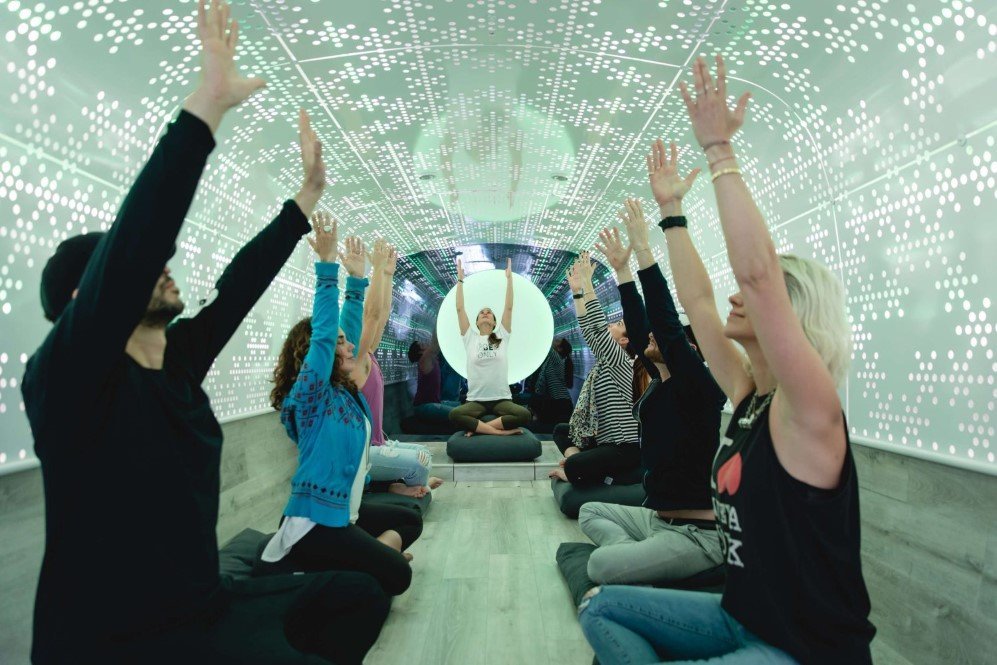 Images: © BE TIME
h/t: Designboom