Baumraum elevates a treehouse to serve as an idyllic vantage point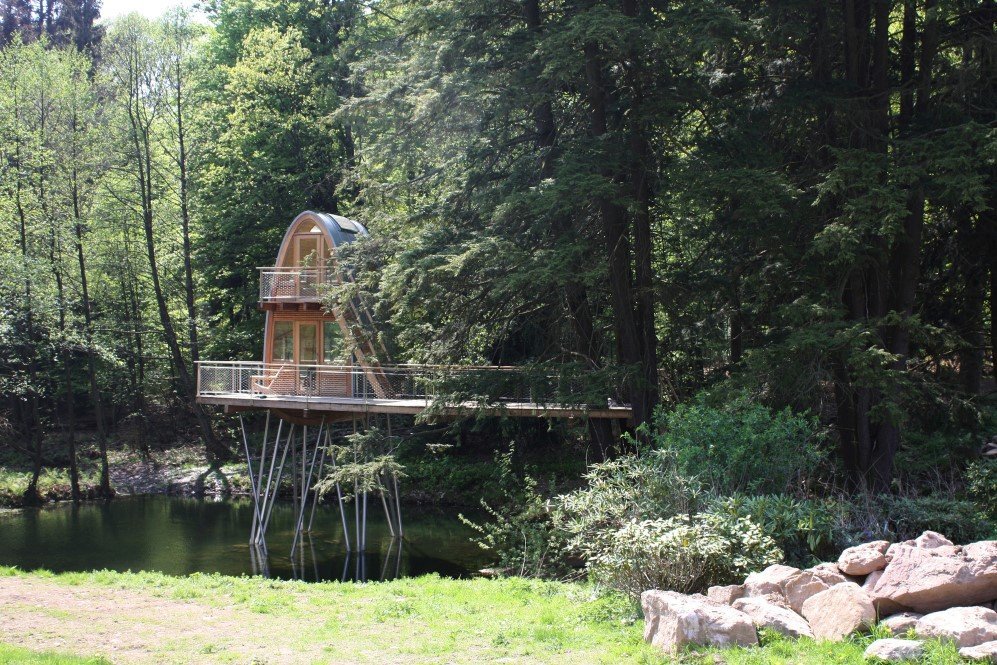 Architecture studio, Baumraum has recently worked its magic on an old forester's home outside the town of Uslar, Germany. The restoration has turned the rustic home into an elevated structure that serves as a vantage point as well as a sleeping quarter. Aptly named, "Treehouse Solling" stands above a pond and is supported by just 12 inclined steel posts. The 4.2 meters high deck of the house can be accessed through a staircase that rests on the bridge on the first floor. The bridge meticulously hangs from cables that are fastened to the large trees surrounding the cottage.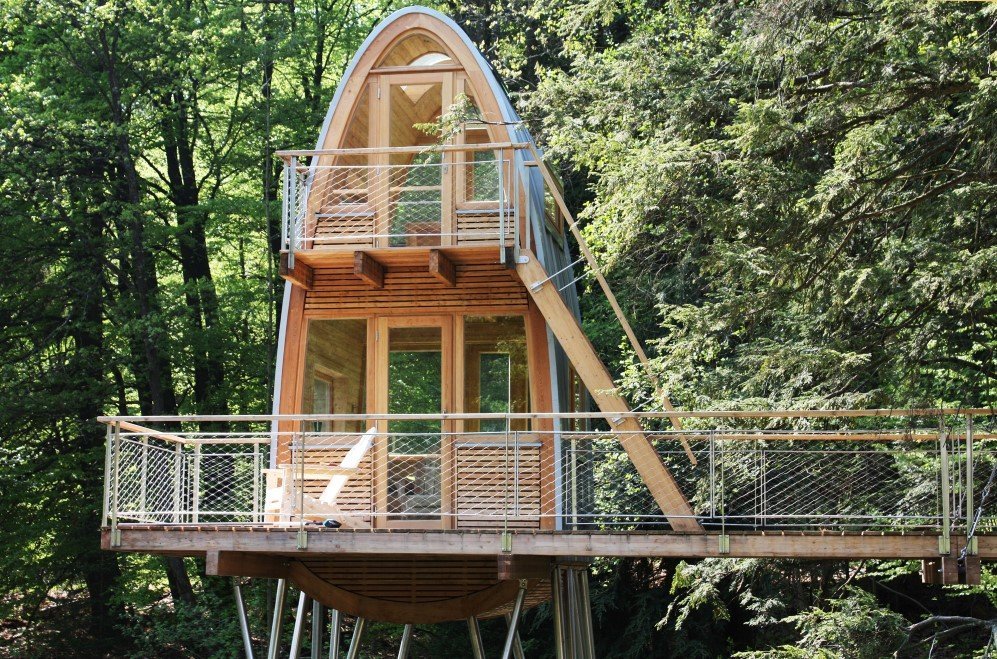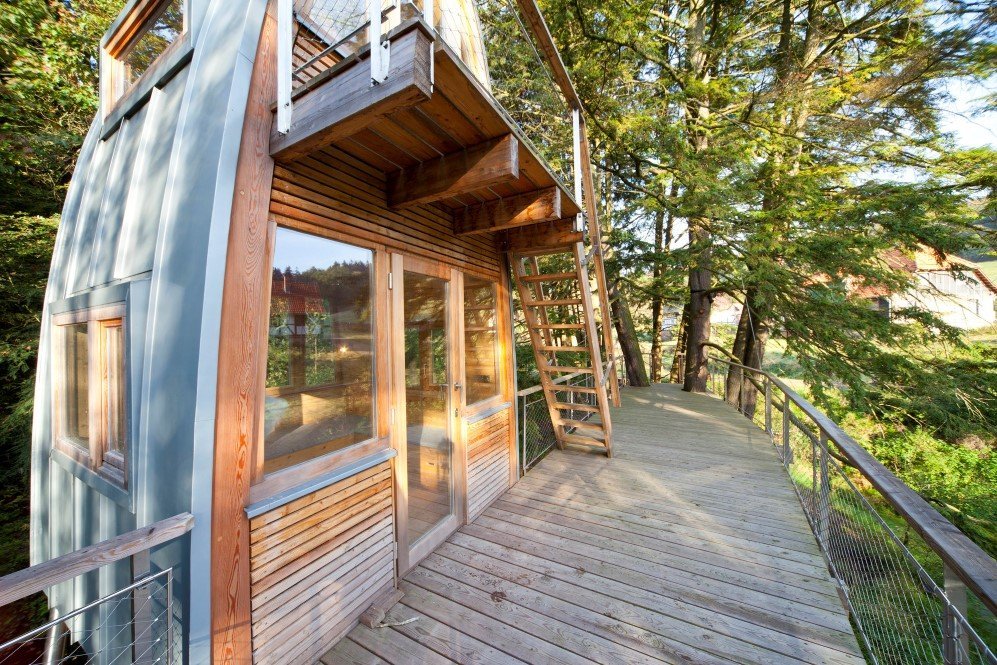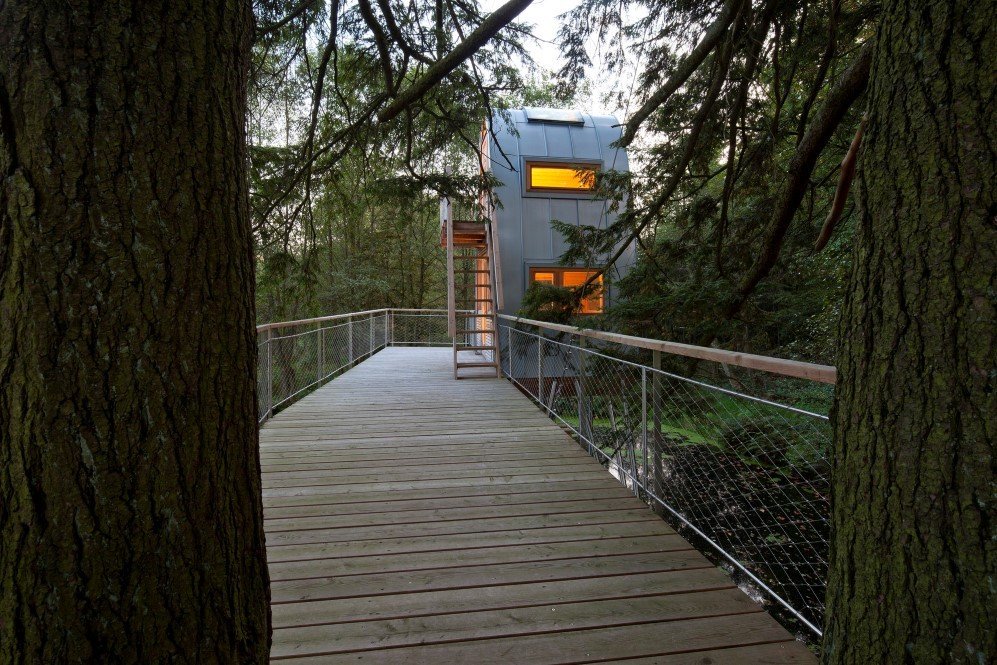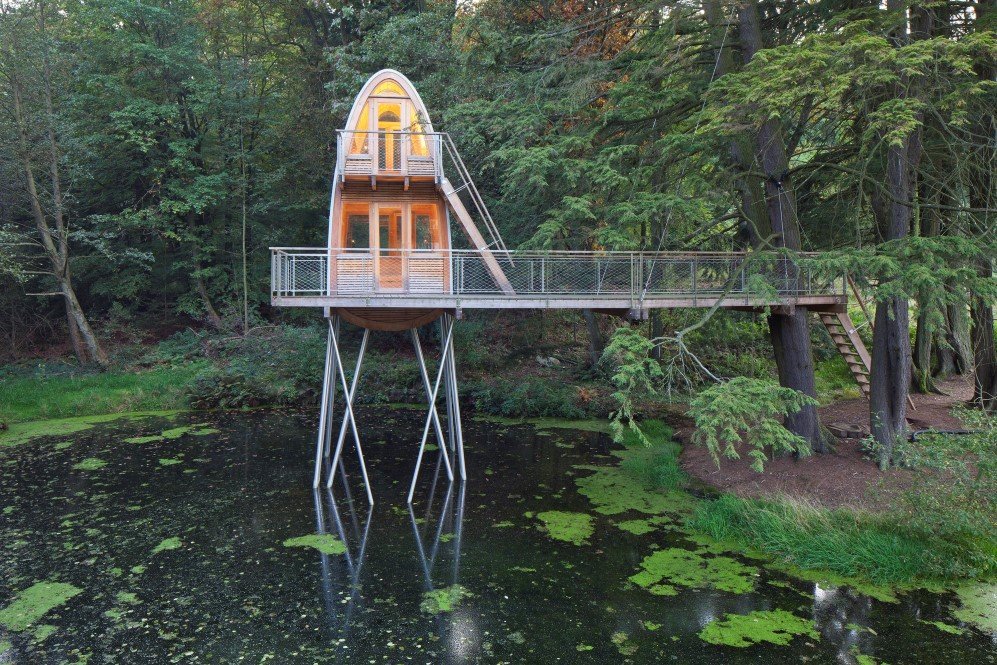 The architects further accentuated the tranquil beauty of the space by adding two ponds to its surroundings. The house is perfectly placed by a running stream and around a thick forest. The forester and his son can admire the natural landscape from the deck or from the many windows that are placed on the structure for this very purpose. Moreover, the skylit lets the residents enjoy stargazing right from the sleeping benches that are placed in the interior. This restored home is thus, the perfect place for people who wish to admire nature's beauty in peaceful seclusion.
Recommended for you (article continues below)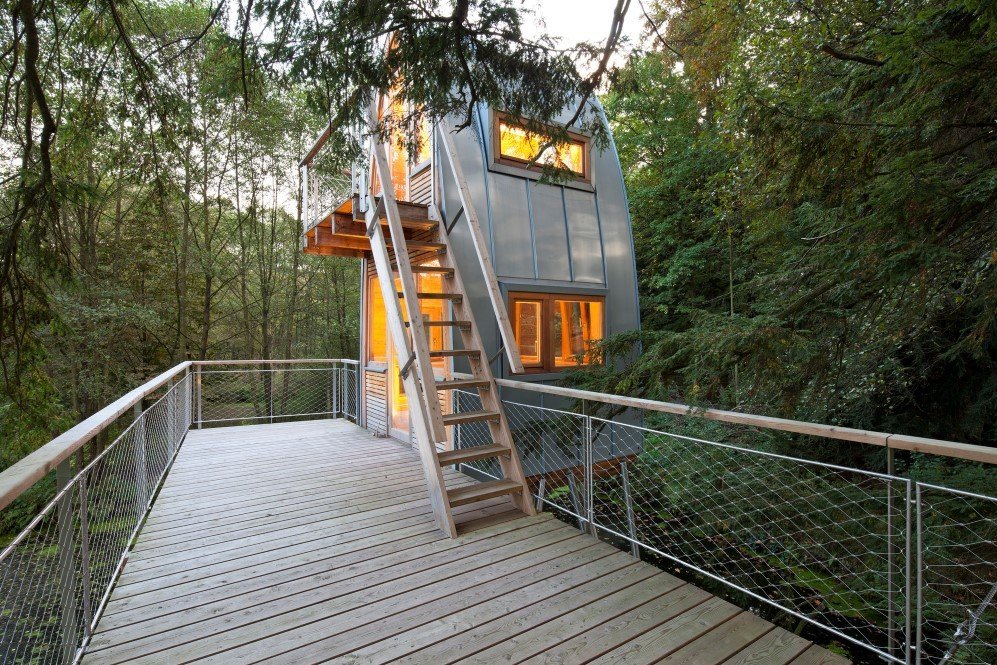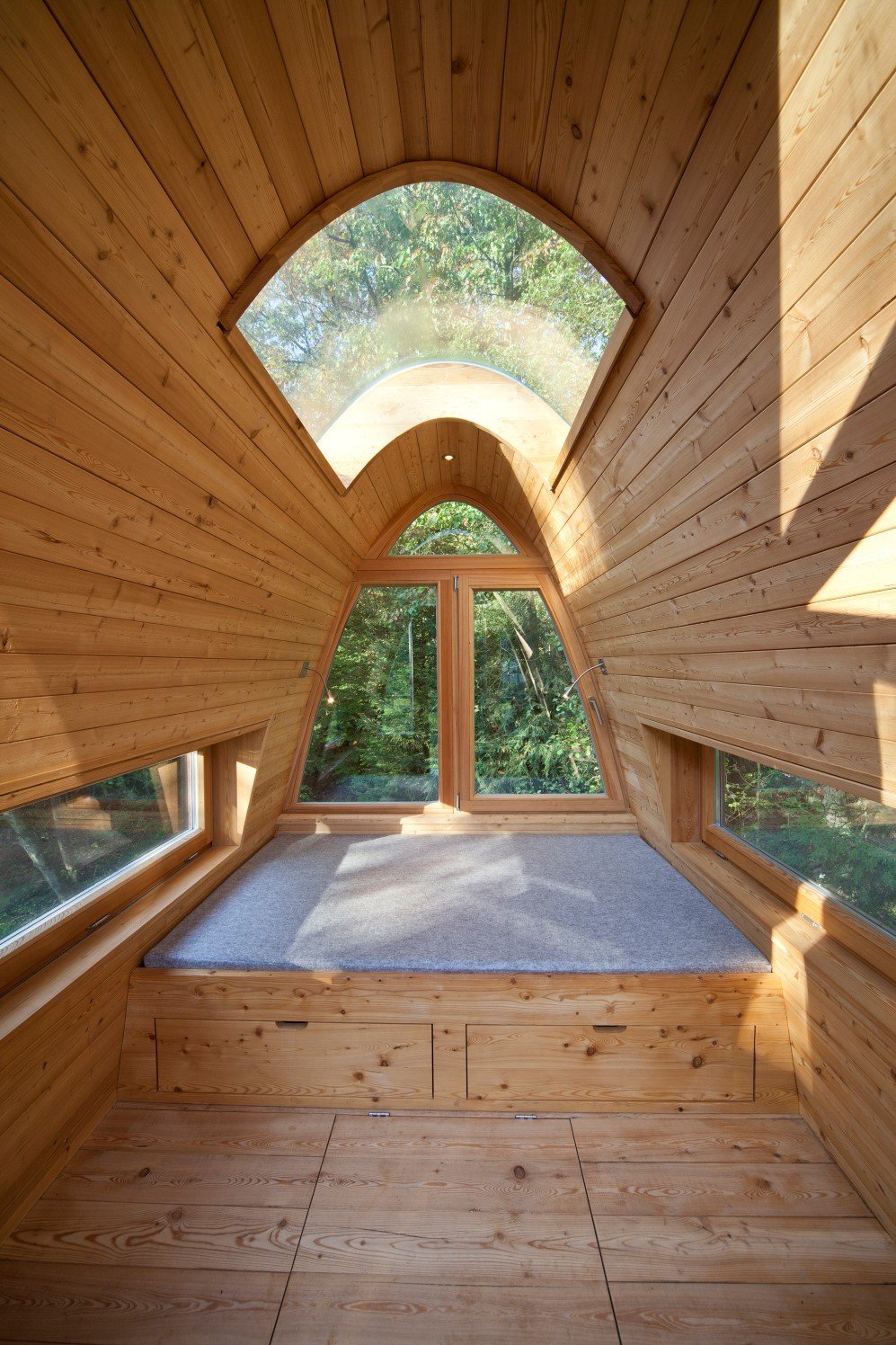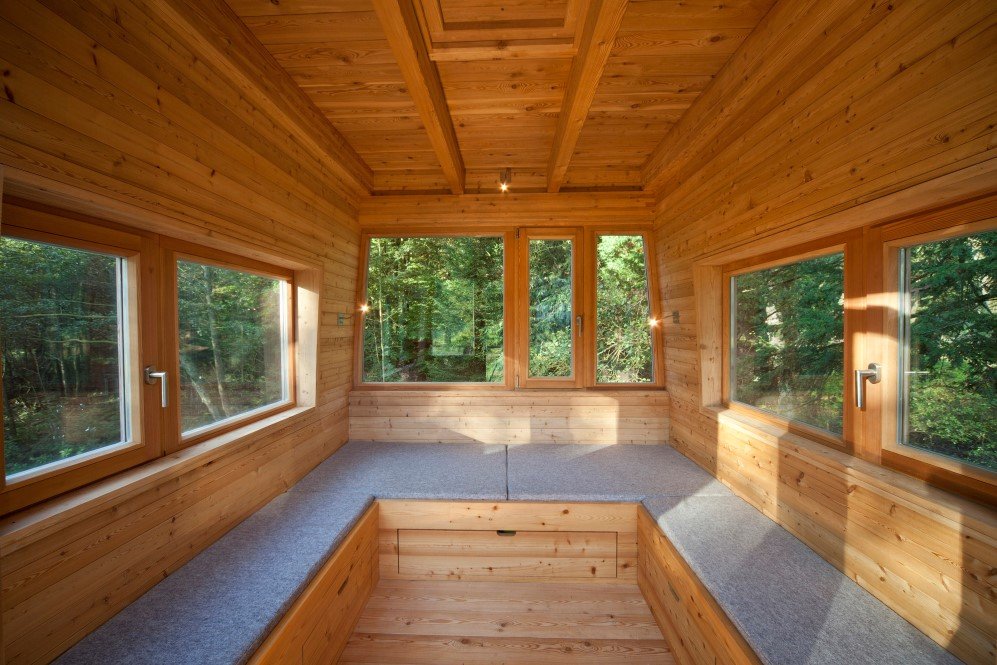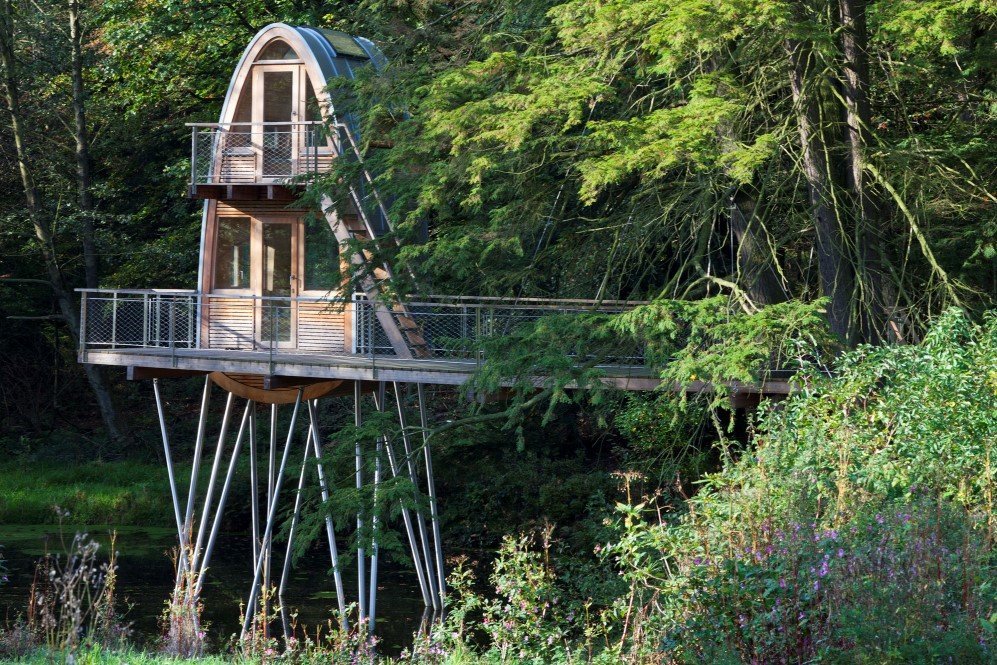 All Images: © Markus Bollen via Arch Daily
Architects: Baumraum
h/t: Design Boom