Baidu's self-driving minibuses are all set to hit Japanese roads next year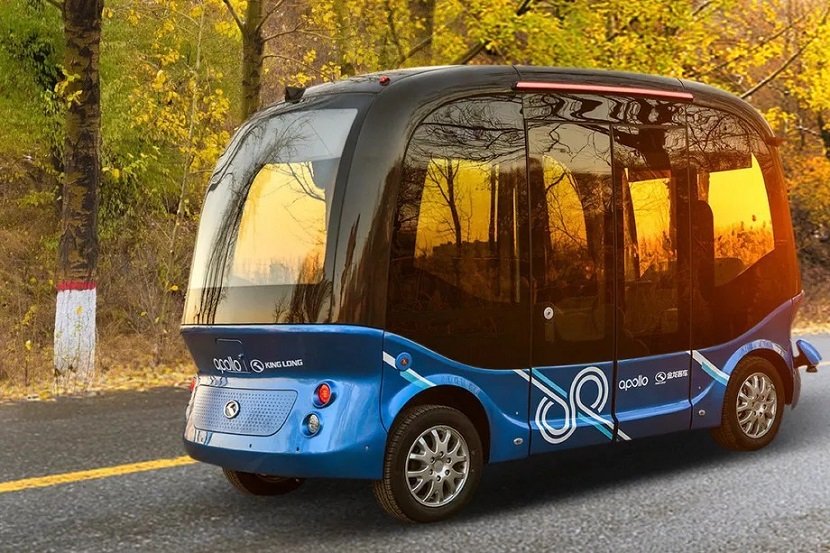 It comes as no surprise when China is the first to do just about anything. According to Engadget and Bloomberg experts, Baidu's self-driving buses will soon hit the streets of China followed by Japan at the start of 2019. The company announced this new project at the annual developers conference in collaboration with SB Drive (an autonomous public-transportation subsidiary of Softbank).
Baidu has partnered with the Chinese bus-maker King Long to make the Apolong buses; apparently, they've already made a 100 of them. These buses can accommodate 14 passengers at a time. According to the National Highway Traffic Safety Administration (NHTSA), the Apolong will have level 4 autonomous driving proficiencies which translates to 'no driver needed within a certain geographic location'.
Meanwhile, the company has also started working on its self-driving platform known as Apollo. Facial recognition is one of the key features – it detects a tired driver and automatically enables valet parking! Baidu is also working on incorporating various safety models, cameras and computer vision software from Mobileye which is a subsidiary of Intel.
Recommended for you (article continues below)
Not sure if people will trust these self-driving buses with their lives but it does sound enthralling so let's see!
Header Images: © Baidu