Zaha Hadid creates innovative architectural design for the cultural hub of Azerbaijan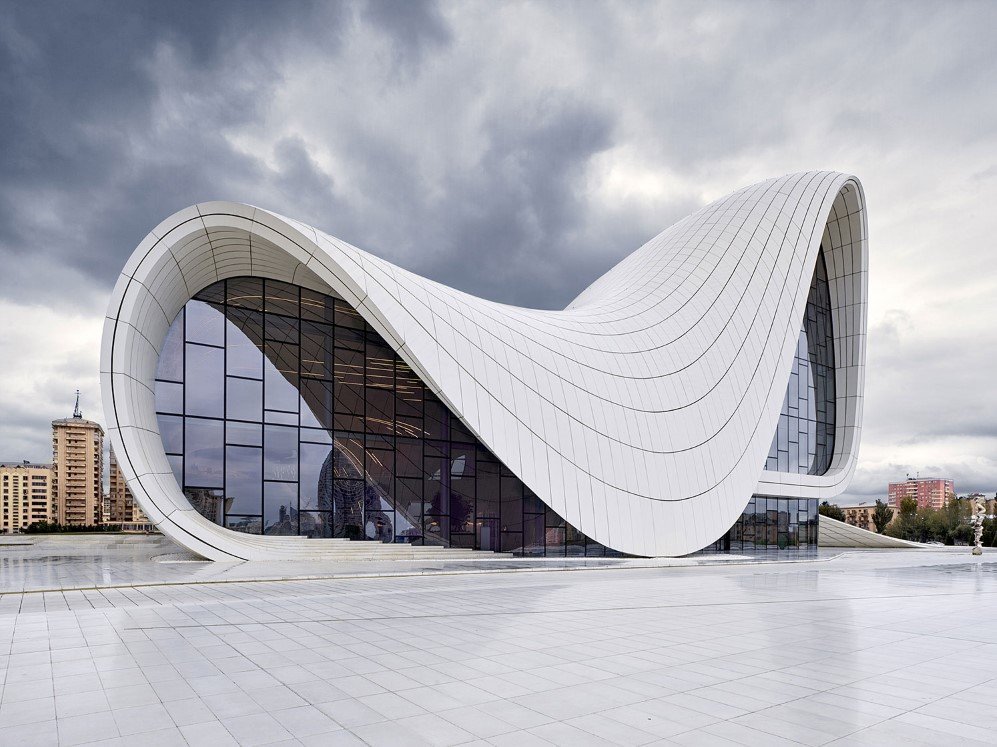 There are very few buildings that are able to become a symbol of a philosophy, a symbol of power to keep a nation running and although such architectural wonders usually reach this position with passing time, Zaha Hadid's Heydar Aliyec Center has gained that status as quickly as it was launched.
The building has become a symbol of democracy for the people of Azerbaijan since it is named after the third president from the New Azerbaijan Party. It is the prime location for exhibitions, cultural activities and for public mobilization. The carefully designed building comprises of 12,027 composite panels over the 90 km of metal beams however, what makes this arrangement stand out is the fact that none of the panels are straight hence the overall look of the centre is curved with sinuous arrangement of spaces. The shiny, white, five-storied structure comprises of a huge auditorium, artificial lake, public space and two decorative pools. Furthermore, the design of the building utilizes maximum natural light to fill up the interior of the cultural hub of Azerbaijan.
Recommended for you (article continues below)
The unique design of the Heydar Aliyev Center along with the literary, historical and intellectual activities arranged for the public in this space has undoubtedly secured its rank as one of the most influential buildings in the world.
---
Heydar Aliyev Canter is situated in Baku, Azerbaijan.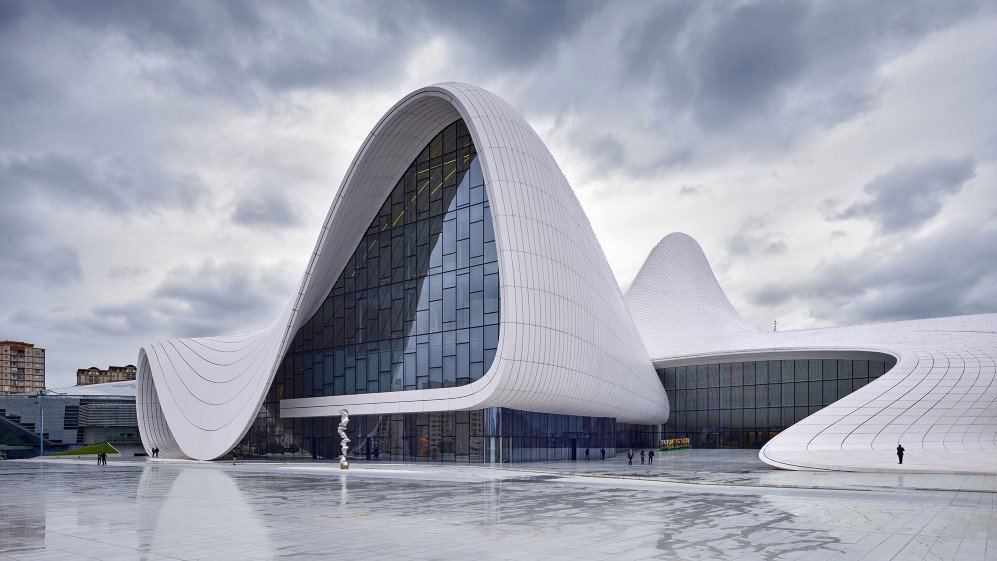 ---
The pristine white structure is designed by Zaha Hadid (late).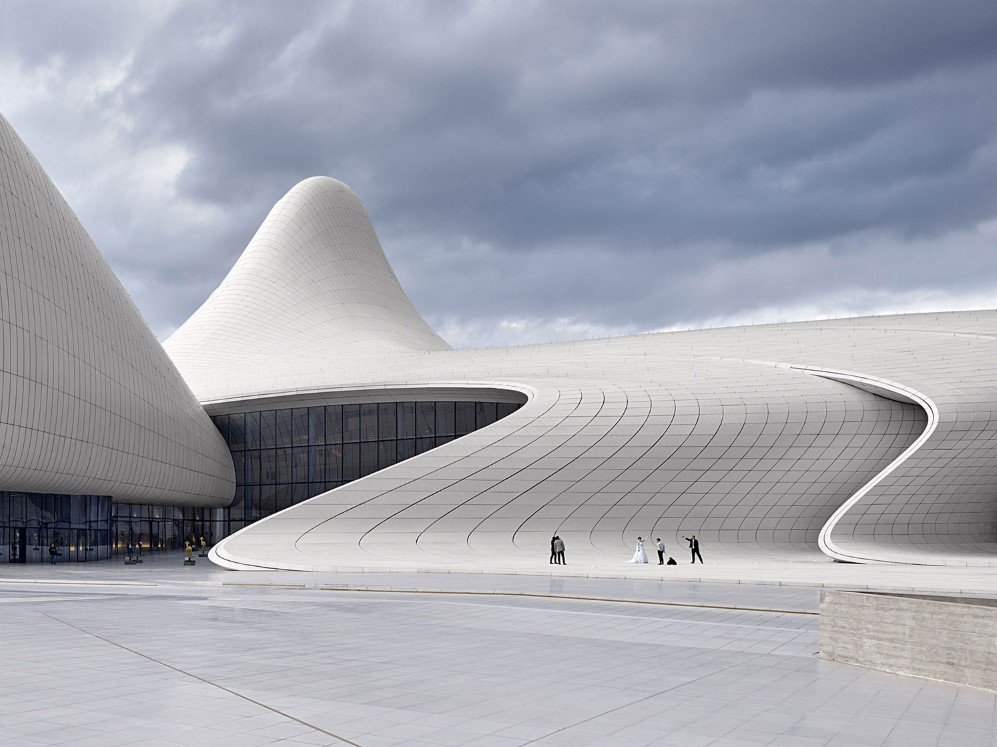 ---
The structure exhibits curves of different thickness in its exterior design.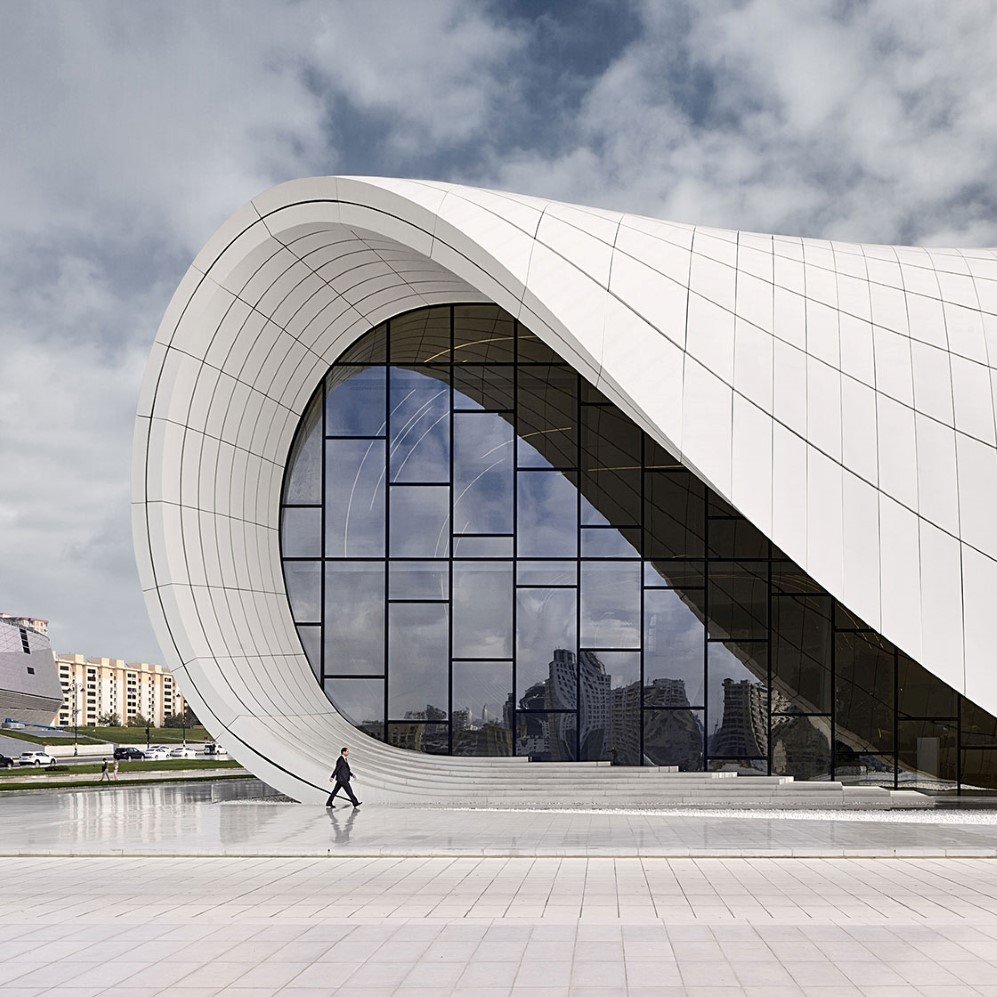 ---
Heydar Aliyev Center has become a symbol of democracy for the masses of Azerbaijan.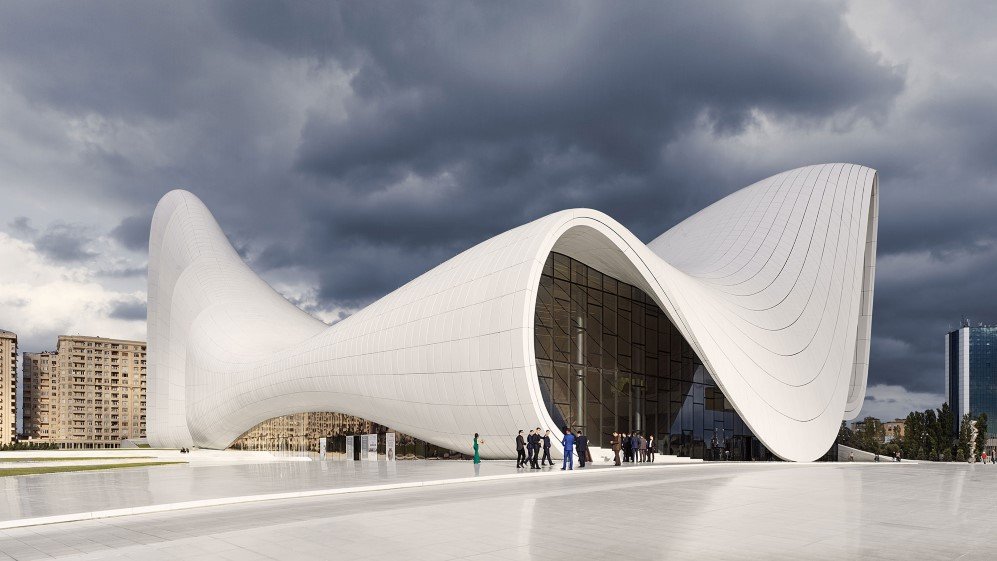 ---
It is named after the third president of Azerbaijan and serves to provide space for public displays.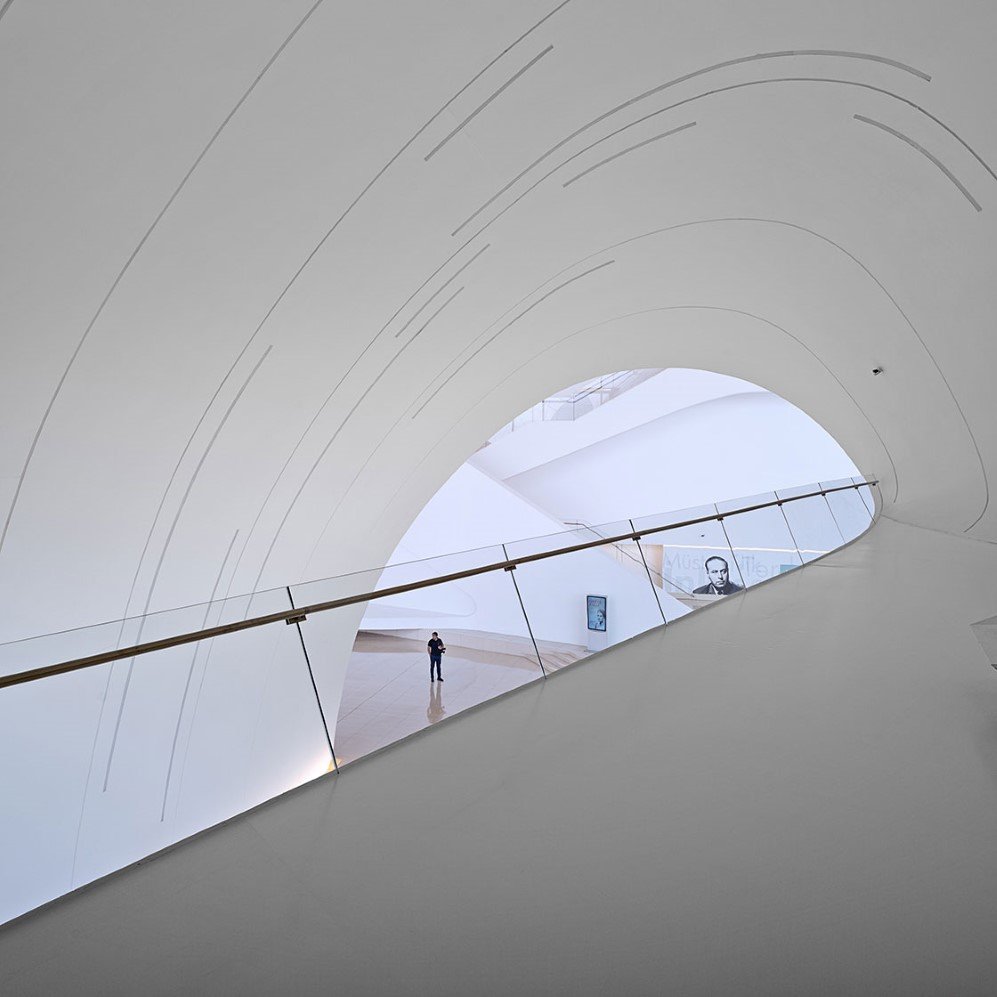 ---
The structure consists of 5 stories and a massive auditorium.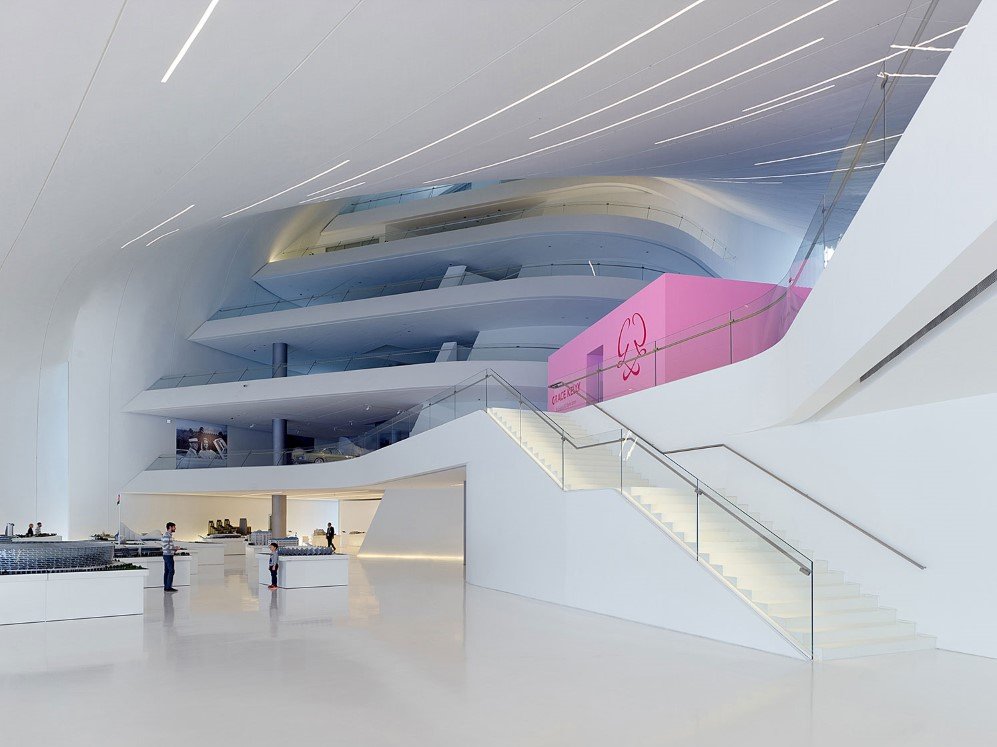 ---
Expansive space is available to hold art exhibitions as well s historical and literary programs for the public.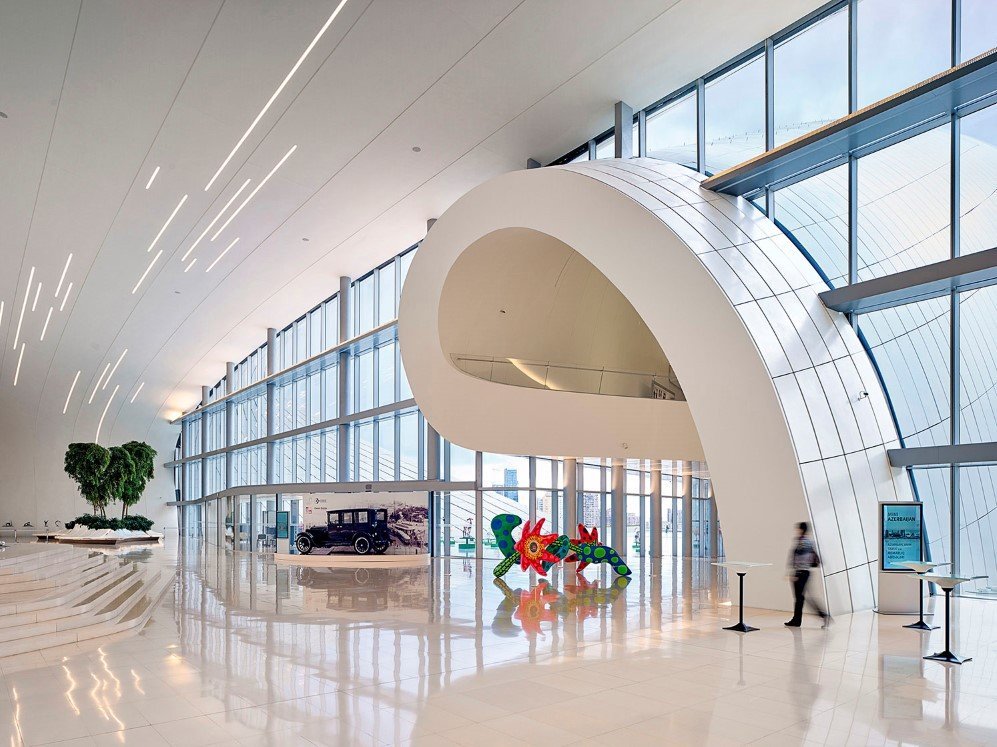 ---
The spectacular building is made up of 12,027 composite white panels.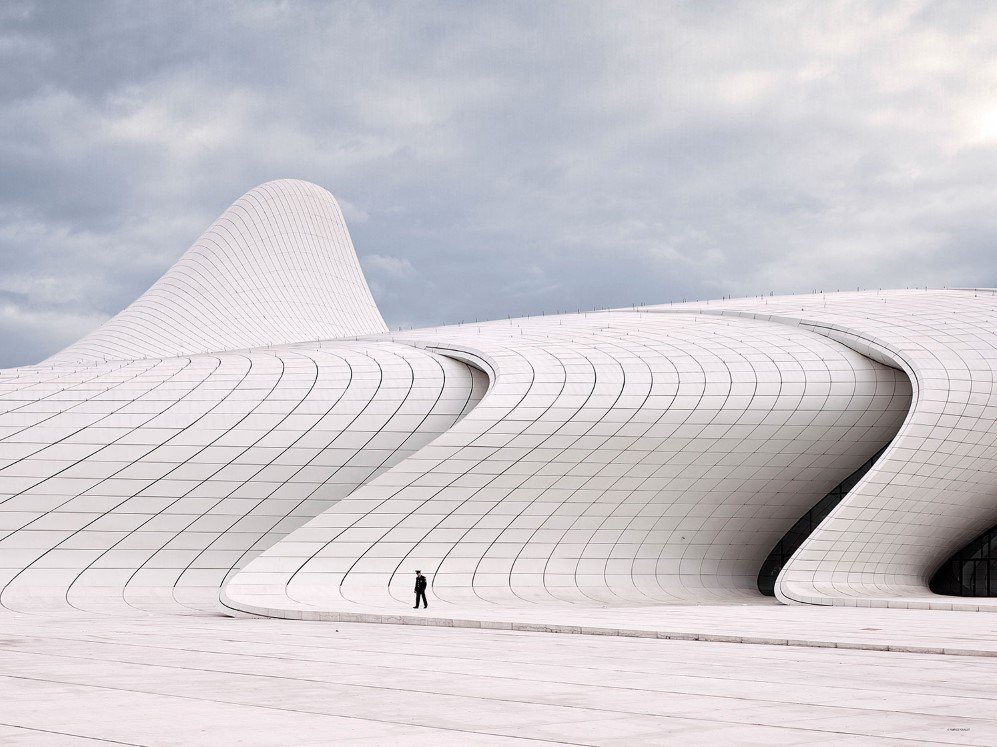 ---
The graduated folds and the intricate geometry of the building gives it a unique personality of its own.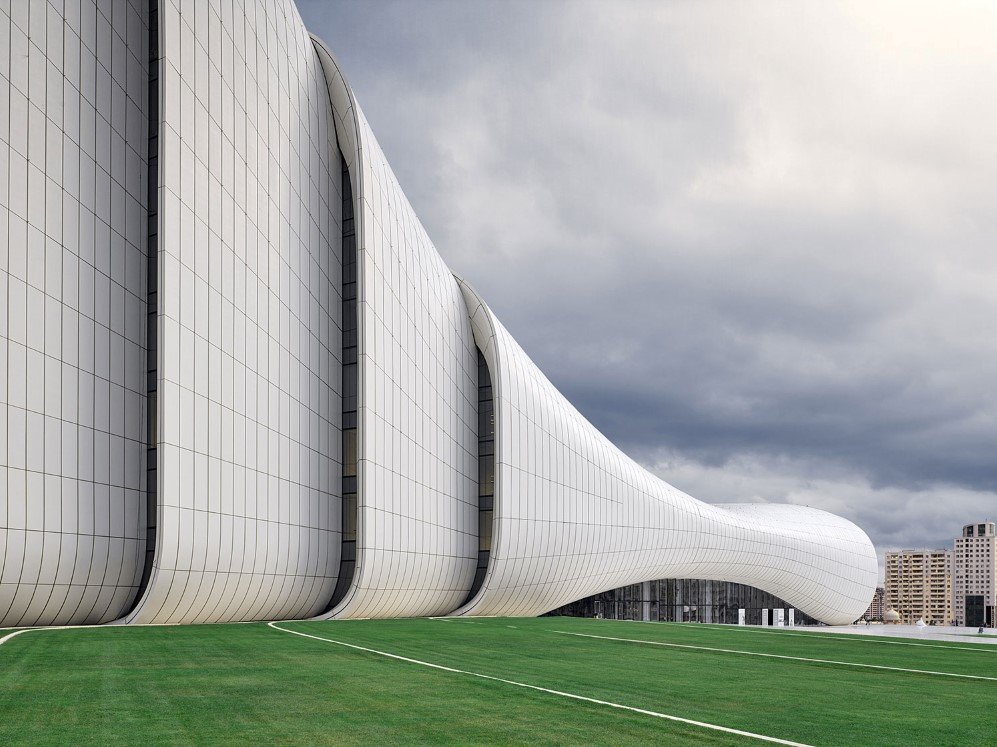 ---
The building is devoid of any straight panel and the sculpted curves ensure that the natural light is enough to brighten up the interior of the building.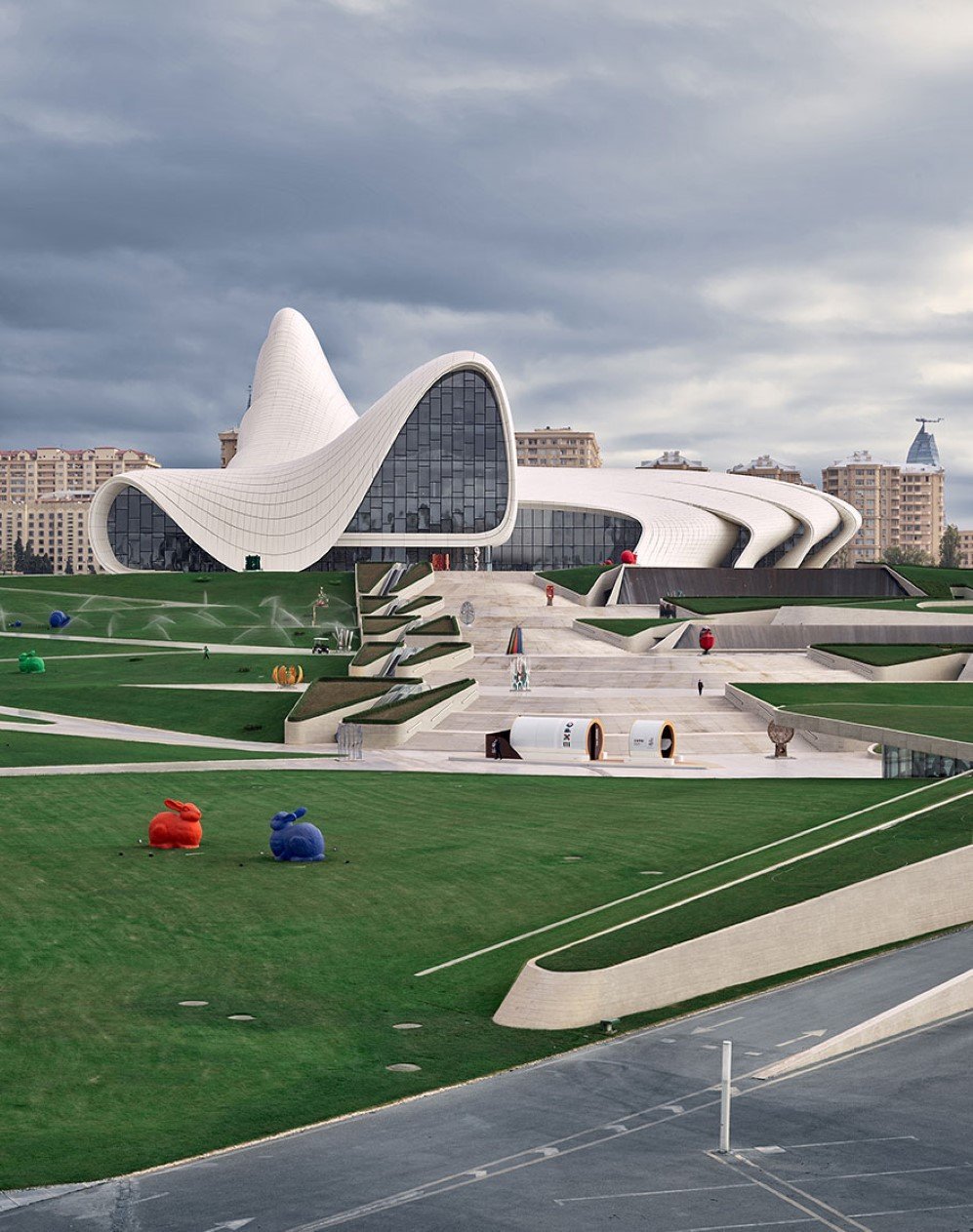 ---
The cultural hub is definitely a beacon of hope for the residents of Baku.
Images: © Heydar Aliyev Center
h/t: Design Boom