Augmented reality projector, 'Lightform' create trippy visuals onto any surface
Not so long ago, there used to be separate rooms for computers because they were that huge. However, with time, computers got smaller – today, they easily rest on your lap or even around your wrists. So, it would not be illogical to predict the fate of computers; many already foresee this technology embedded in our surroundings. Raj Sodhi calls it 'ubiquitous user interface'. Wondering who he is? He is the co-founder of Lightform which is a start-up that is working on turning full-room projection mapping into living room technology.
This technology had not only been technically complex in the past but was also way too expensive. However, with Lightform in the picture, Raj Sodhi and his colleagues are all set to fully automate this process thus bringing down its cost as well as complexity. Projection mapping, also known as projected augmented reality, basically uses video projectors to cast light on pretty much all surfaces be it buildings, faces or living rooms.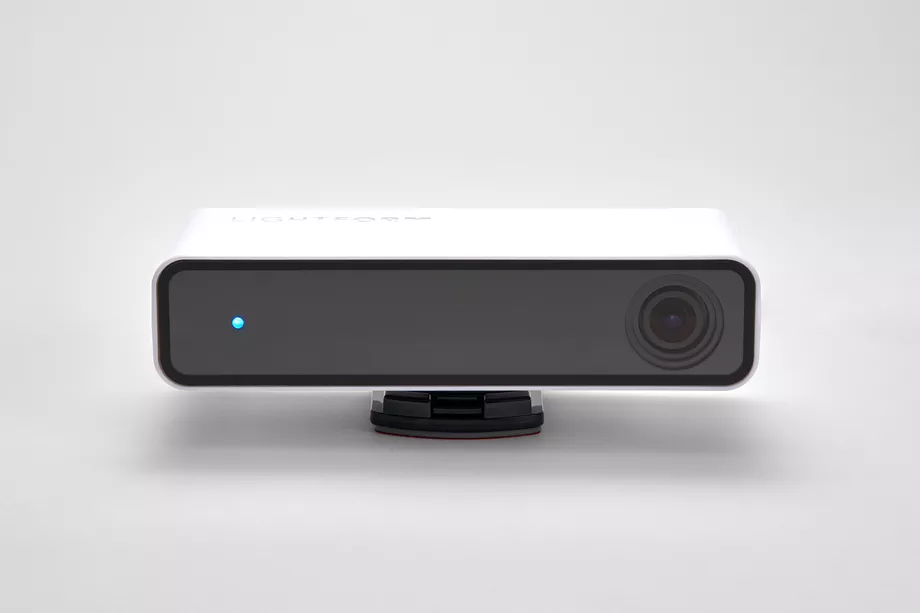 Image: Lightform
If you look at the Lightform, you won't believe it is a computer but that is exactly what it is. It fits a high resolution camera and a processor inside a small box. All you need to do is attach this box to any projector through an HDMI cable, and the projector will show you a series of grids onto the room. Using these grids, the Lightform's camera evaluate the dimensions and location of various objects present in the vicinity. In case you decide to move the coffee table on the corner, Lightform will be updated as it has the ability to periodically scan the room. Once the initial scanning is done, the processor transforms the obtained information into a 3-D map of surfaces onto which the projector casts light. Sodhi explained, "Having a high resolution scan means that every projector pixel has a corresponding real world location."
So, what can you do with Lightform? You can convert anything in a room to a screen as long as the projector's light can reach the chosen surface. For instance, you can watch a movie on your living room's wall or display artsy patterns on a table. The company showed how Lightform can be used to show menu on a plain blackboard or alert the owner of a plant in need of water (in this case the Lightform shows an illuminated raindrop on the outside of a planter).
Recommended for you (article continues below)
Image: Lightform
Conventionally, artists manually align the pixels with the environment to make a projection map and every time they want an object to move, they have to repeat the process – making it a tedious and a time-consuming task. The automation of this very process through the Lighform software has led to fine-tune alignments in sync with the object's motion. Co-founder of Argodesign, Mark Rolston, said, "They're helping solve the randomness of 3-D space. When you think about the wildness of the world, that's a non-trivial problem to solve."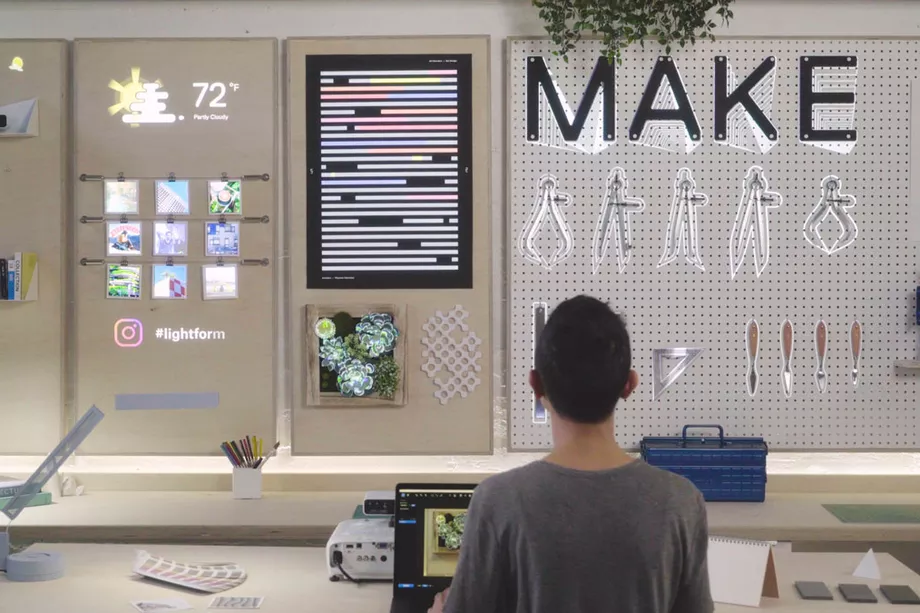 Image: Lightform
The company aims to develop high-resolution augmented reality projections that can track objects and respond to human instructions as their end goal is to make projected light so functional and ubiquitous that it replaces screens as we know them in daily life. Sodhi added, "Really what we're doing is bringing computing out into the real world where we live."
h/t: Design Boom