Astronauts have a new companion in space; CIMON aka 'flying brain' AI assistant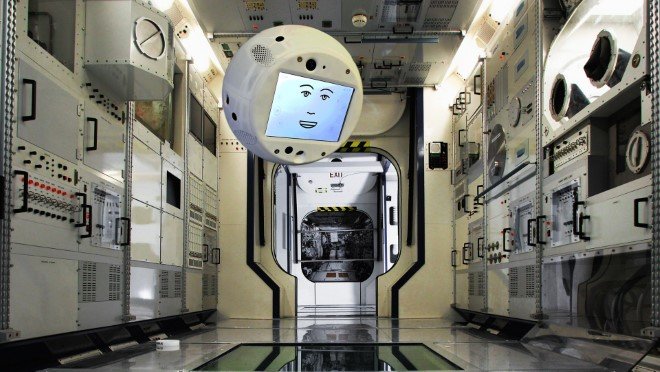 © Airbus
Astronauts finally have a new companion in space! With CIMON (Crew Interactive Mobile Companion), the new artificial intelligence (AI) assistant successfully launched in space, tasks for the astronauts may be easier to complete now.
Developed by Airbus and Germany's DLR space agency, this 'flying brain' uses IBM's Watson supercomputer to carry out its tasks and make decisions. It has already taken its place on SpaceX's mission on the International Space Station (ISS) with Alexander Gerst between June and October 2018. It arrived on July 2 carrying berries, ice cream and brown mice.
According to station astronaut Ricky Arnold, "Looking forward to some really exciting weeks ahead as we unload the science and get started on some great experiments."
Merely a size of volleyball, CIMON is able to see, hear, talk, understand, and even establish communication with the crewmembers. According to its creators, the more CIMON talks to the crewmembers, the more skills it will have. This 11-pound (5 kg) AI device will float around the space station and turn towards the astronaut trying to communicate with it. It can also nod in agreement and even shake hands whilst talking. Furthermore, flying brain can listen to commands and act on its own as well. Researchers can also study CIMON to comprehend its benefits and downsides while it's in the space shuttle.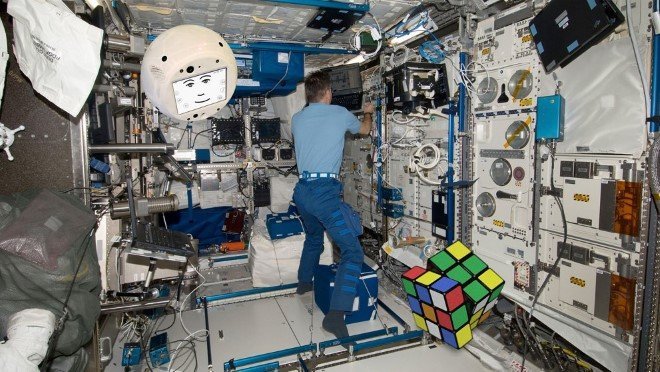 Image: Airbus
Recommended for you (article continues below)
It is also hoped that CIMON also acts like a companion for any astronaut in the space station.
"With CIMON, crew members can do more than just work through a schematic view of prescribed checklists and procedures; they can also engage with their assistant," Airbus said. "In this way, CIMON makes work easier for the astronauts when carrying out every day routine tasks, helps to increase efficiency, facilitates mission success, and improves security, as it can also serve as an early warning system for technical problems."
Currently, Alexander Gerst will work with CIMON on three main tasks, which also include performing complex medical experiments where the robot will be used as an intelligent flying camera, which will also give instructions on the appropriate steps to take using graphics, texts and videos.
All we can hope is that CIMON doesn't go rogue like HAL 9000 and start spreading disorder. However, the companies ensure that there is nothing to worry about.
Header Image: © Airbus
h/t: Digital Trends