A smart golf e-trolley that adjusts its speed to keep up with its owner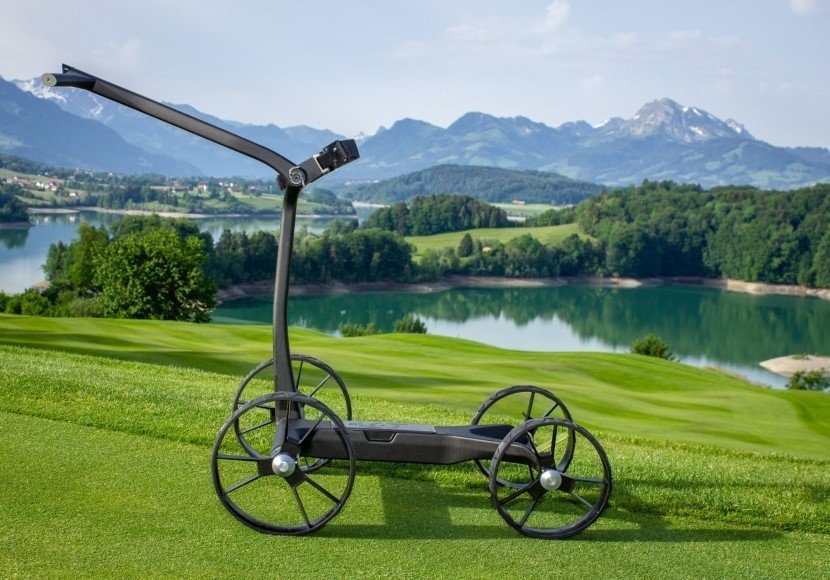 © Hit the Green
The S-walk is an all new powered trolley for all the golfers out there, who do not want to be stuck pushing and pulling around their trolleys for hours. This motorized cart keeps up with its users pace as they make their way across the course.
One of the features of the S-walk is the LiDAR sensor at the back of trolley that helps it gauge how far it should move in front of the user. As the person walks faster or slower, the trolley adjusts its speed accordingly, all the while maintaining a short distance between the user and itself and thus making it easy for the user to reach out and steer the S-Walk.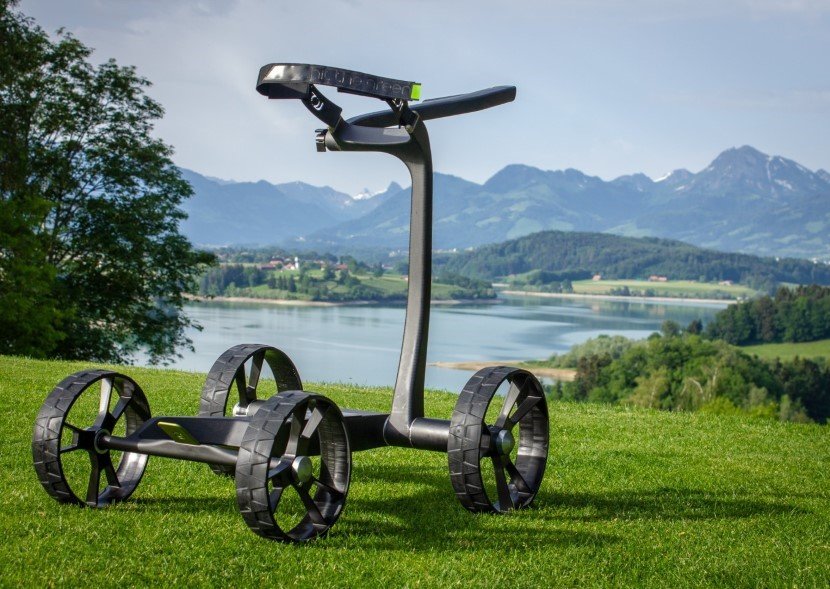 Moreover, the S-walk uses an onboard inertial measurement unit (IMU) in order to determine whether the trolley is going up or downhill. Additionally, it either enhances the productivity of the rear two-wheel electronic motors, or it puts on the brakes accordingly.
It is powered by a 24V/270-Wh lithium-ion battery which is supposed to cover about 54 holes per charge.
Recommended for you (article continues below)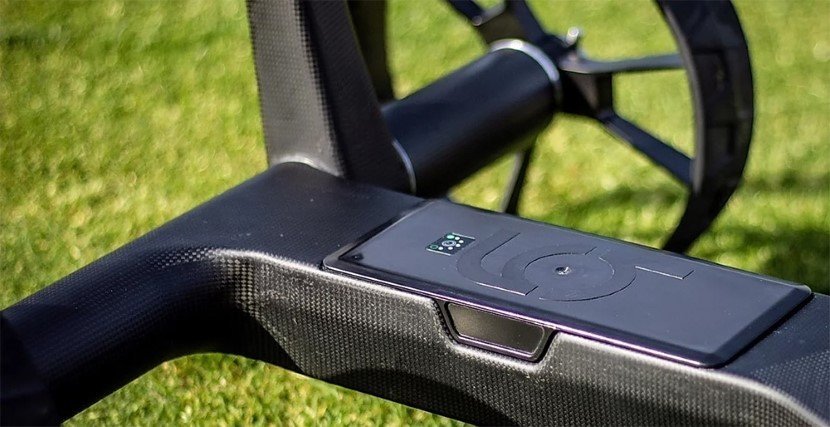 The S-walk weighs approximately 8.5 kg (18.7 lb) due to the fact that it is constructed out of carbon fiber. It can easily fit into a car's trunk as it has removable wheels and a foldable frame which go into their designated compartments in a case. Many different kinds of golf club bags work with the S-walk because of its unique design.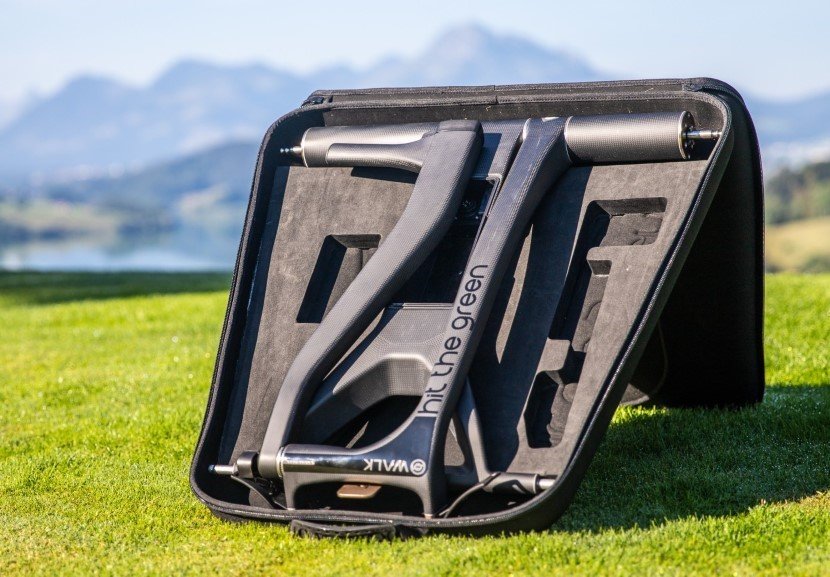 As part of a Kickstarter campaign, you could get an S-walk for a pledge of 2,150 Swiss francs (approx. US$2,220) if it makes it to production. The proposed retail cost is 3590 francs ($3,707), but an existing cheaper model that is manually controlled by the user is also available.
All Images: © Hit the Green
h/t: New Atlas