Westfalia packs a double bed, kitchen and a bathroom in Ford camper van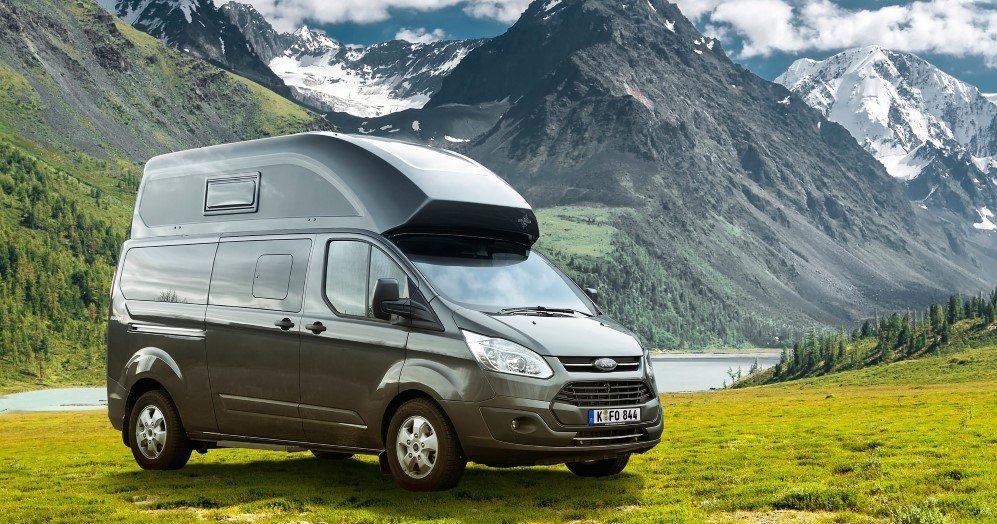 Many of us are fond of camping but the 'impracticality' of it all overweighs the thrill so we end up sitting on our couches all year round – right? Well, Westfalia might just be the little push we all needed!
The company produces campers on various base vans, making each van unique in its own way. Westfalia's Ford Transit-based Nugget, which is decades old, has now been modified into a slightly larger Nugget Plus. This new model offers a whole new level of convenience and comfort as it has a semi-private half bathroom and extra storage space. Yes, you read that right – a bathroom! No longer do you have to worry about keeping your liquid intake low during the entire trip or stress about making it home in time! Westfalia understands how a freshly dug hole or a portable toilet cannot be considered as an equal due to associated discomfort – thus they incorporated a toilet in the Nugget Plus. In order to create it, the company reached for the additional wheelbase of the Transit Custom Kombi 340 L2. The Nugget Plus is 210 inches long whereas the Transit Custom is 196 inches long which supports the original Nugget.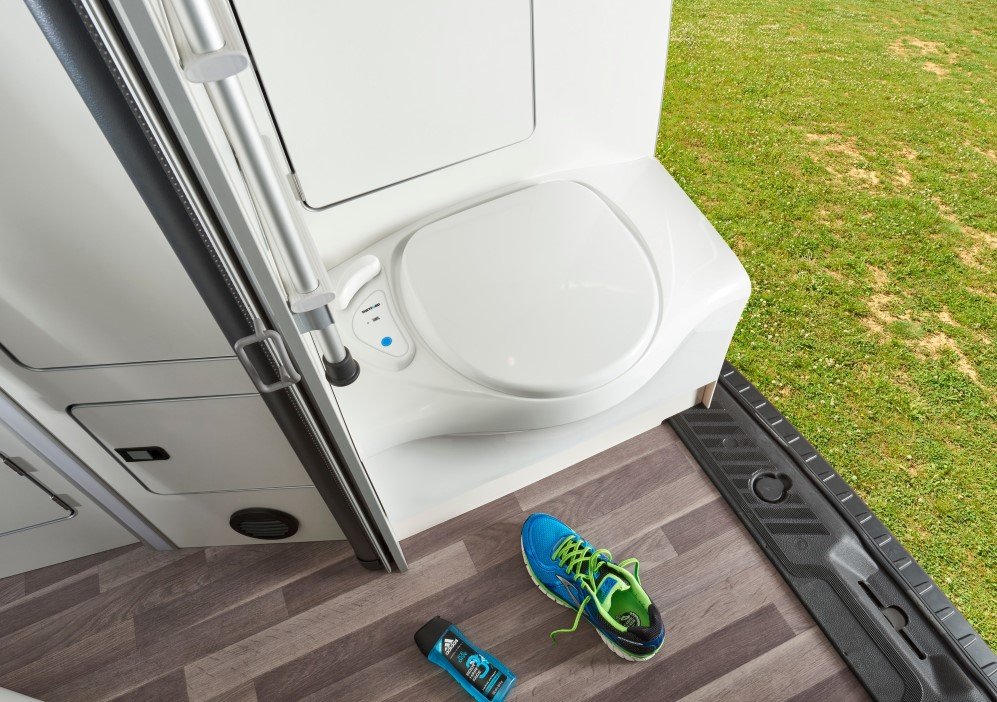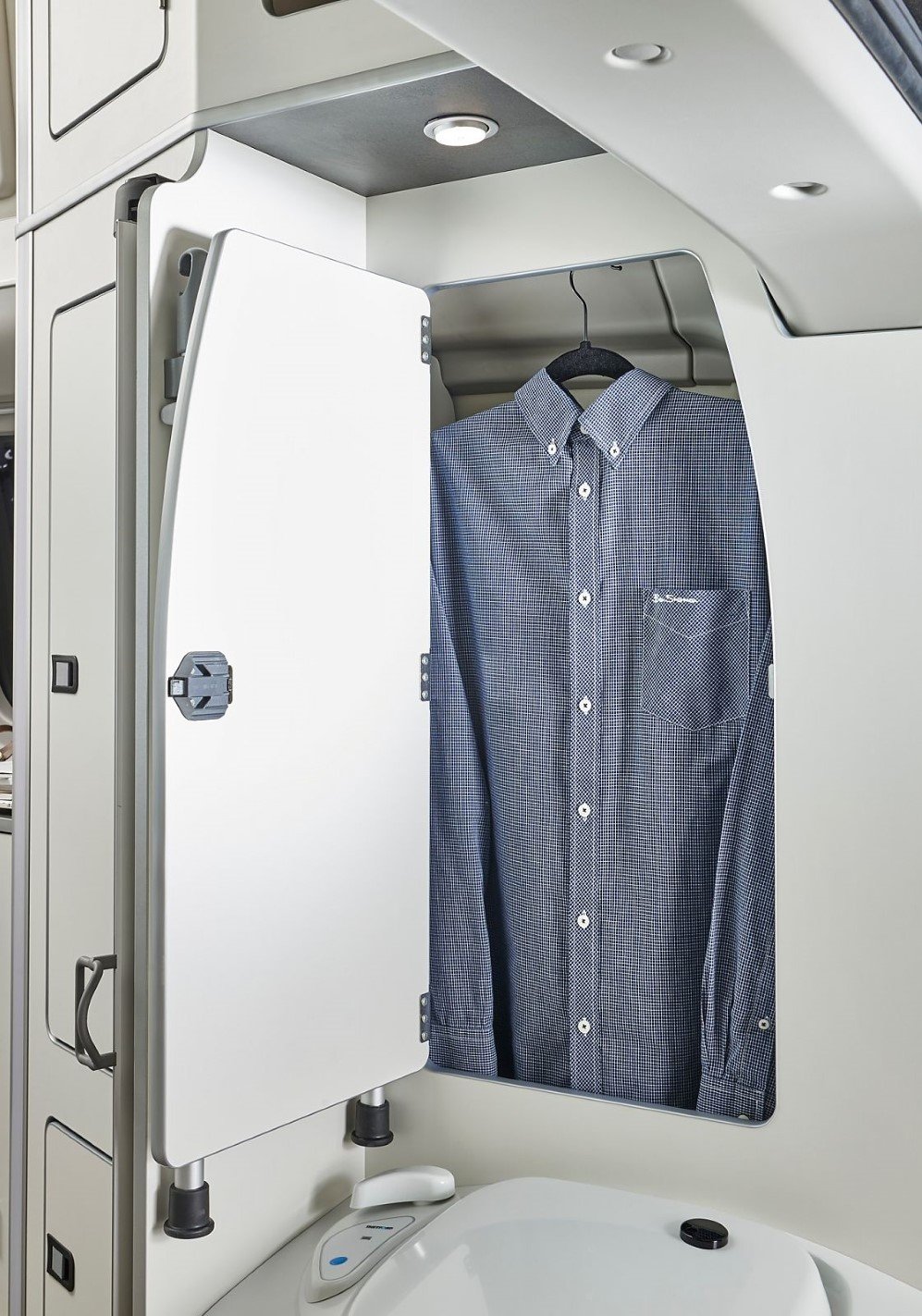 As for the interior space, its semi-open toilet located at the rear corner. With a compact design and retractable screen, there is to some extent a great degree of privacy. Once you are done using the toilet seat, which by-the-way bumps in sync with the rolling wheels below, you definitely need to wash your hands. Since there isn't enough space for a regular sink in the toilet, Westfalia strategically placed a drop-down sink across the bathroom on the edge of the kitchen counter. This extra sink is a more sanitary solution compared to using the kitchen sink for such purposes.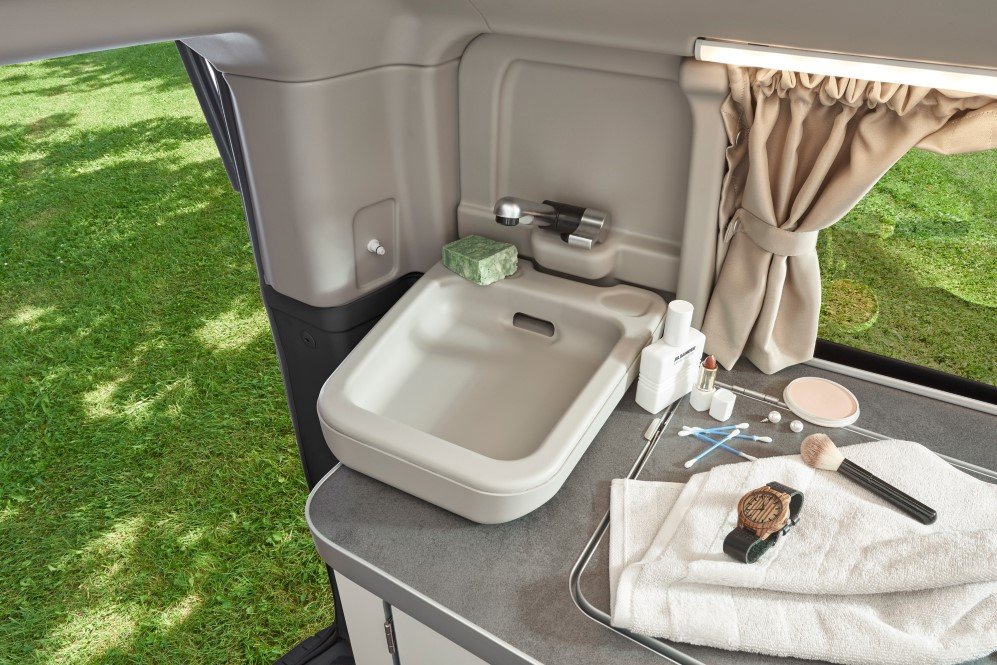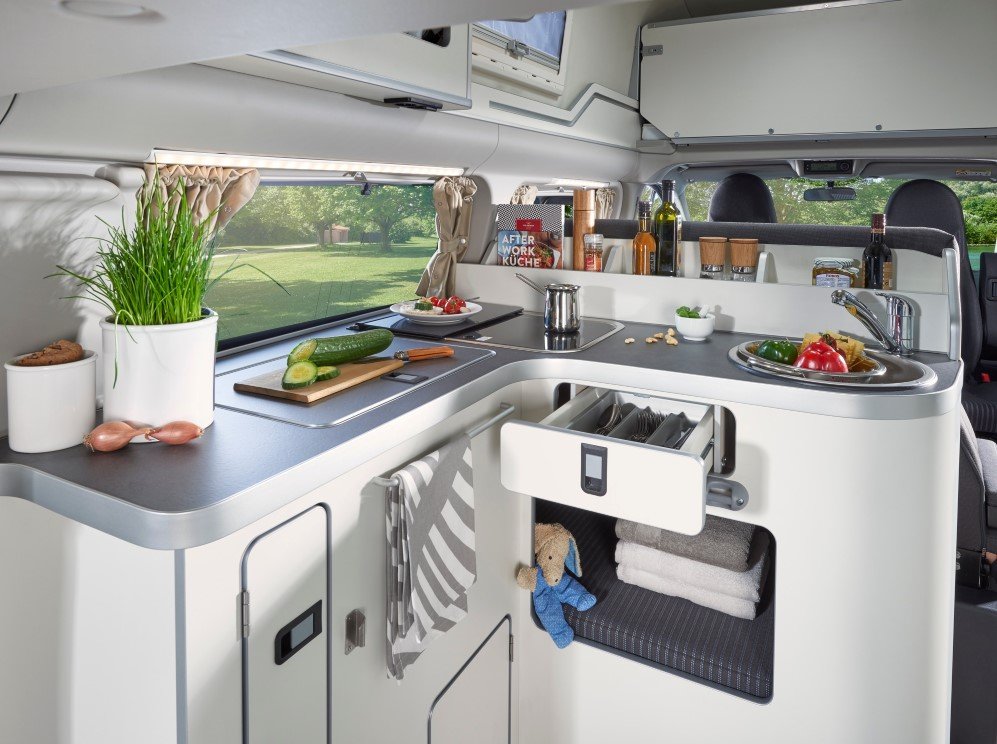 Recommended for you (article continues below)
Moreover, there is a larger wardrobe volume and a closet located on the wall of the toilet room – you don't have to worry about what to wear anymore since you can keep everything! As for the kitchen, Westfalia decided to keep it a simple L-shaped block with a dual-burner stove, a 40-liter compressor fridge, a sink, a three-seater bench, a dining table and four sleeping berths on a combination of the retract-away 55 x 83-inch double bed in the high roof and the 51 x 75-inch convertible double bed in the cabin. Both fresh and wastewater are stored in two separate 42-liter tanks and an outdoor shower compensates for the lack of shower inside the van. Two 95-Ah AGM batteries store electricity and an auxiliary heating system maintains ambient temperature.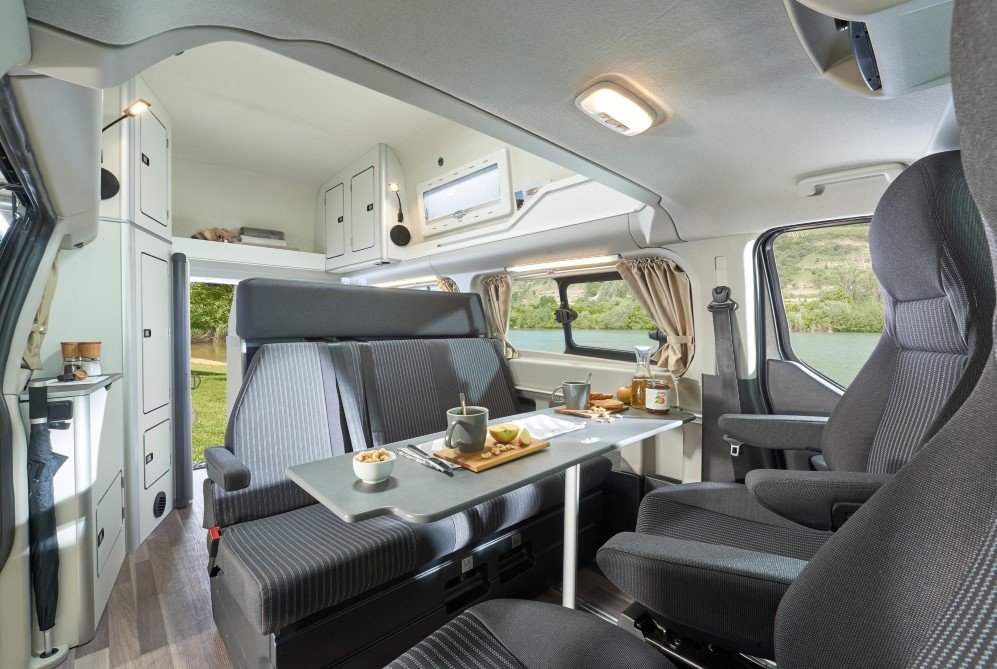 So, coming towards the most important factor i.e. the cost, the Nugget Plus retails at US $72,500 in Germany and if you are willing to pay more, you can include a premium sound system, water heater, bike and other sports equipment racks, outdoor dining set and an outdoor awning. In short, the possibilities are endless as long as you have the dollar bills!
All Images: © Westfalia Mobil
Source: Ford Germany, Westfalia (via: New Atlas)