World's Largest Gold Coin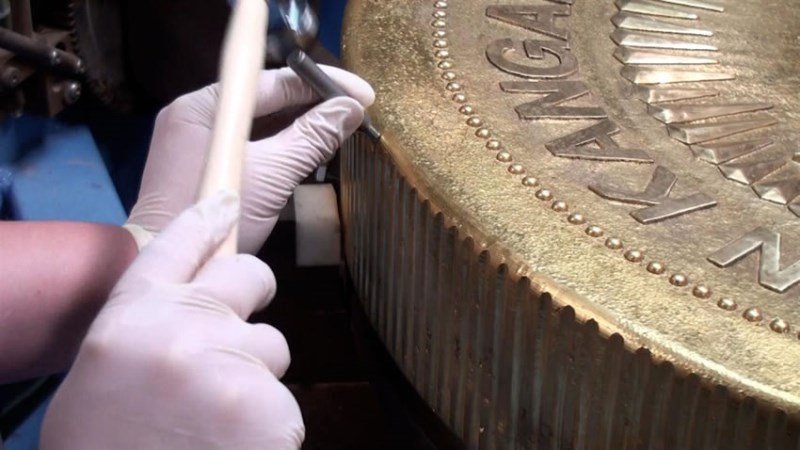 The world's largest gold coin was unveiled on 27th October, 2011 at the Perth Mint Australia commemorate the Commonwealth Heads of Government Meeting in Western Australia capital. It took around 18 months to complete this blistering piece of gold and has been claimed to be made from 99.99% pure gold. Australia has been one of the main manufacturers of gold ingots for the last 30 years but this time they went big.
The world's largest Australian gold coin is more than one tonne (1000kg, 2,231lb) heavy and measures 31 inches wide (80cm) and 4.7 inches thick (12 cm).
Perth Mint's Chief Executive Officer Ed Harbuz spoke about this monster gold coin, "To cast and handcraft a coin of this size and weight was an incredible challenge, one which few other mints would not even consider"
Recommended for you (article continues below)
The coin bears the image of The Queen on one side and a leaping kangaroo on the other which has now been made open to public display.
Recognizing its enormous size and value of the 99.99% pure gold piece, it has been given a cash value of One million AUD and 53.5 million AUD as raw gold material.