'Dot' Is The World's First Braille Smartwatch For Visually Impaired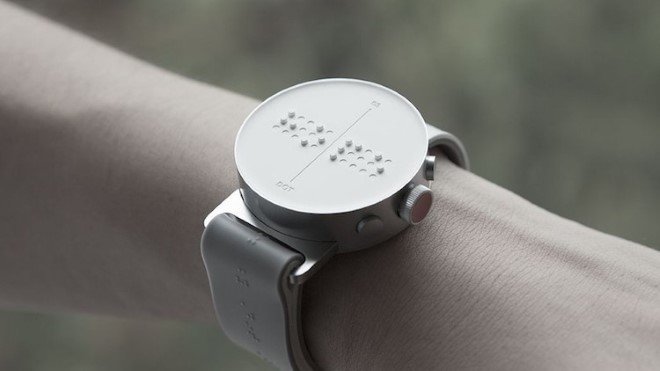 Disheartened by seeing the incapability of his disabled classmate to get benefit from the latest technology; hampered by none other than blindness, a natural disorder which forced to lug loads of Braille textbooks to the classroom while his other mates enjoyed their lessons on tablets, forced Eric Kim to bring his knowledge into practice and replace smart tablets with a piece of technology to abolish this difficulty for the blind lot.
After 3 years of hard work, Kim finally managed to fashion a device called Dot, which solved the problem at hand. The first of its kind, Dot displays braille text. Circular shaped watch can display 4 characters at a time. Unlike most assisted smartwatches which rely on audio output for the blinds to receive texts and calls, braille smartwatch keeps in account the user's privacy with it first of a kind display. It uses tactile dots for users to feel messages on screen. The smartwatch can be connected to users' smartphone via Bluetooth and can fetch braille translation of any form of text from any communicating mobile application. Simple texts can also be sent via small button built on the side of the watch.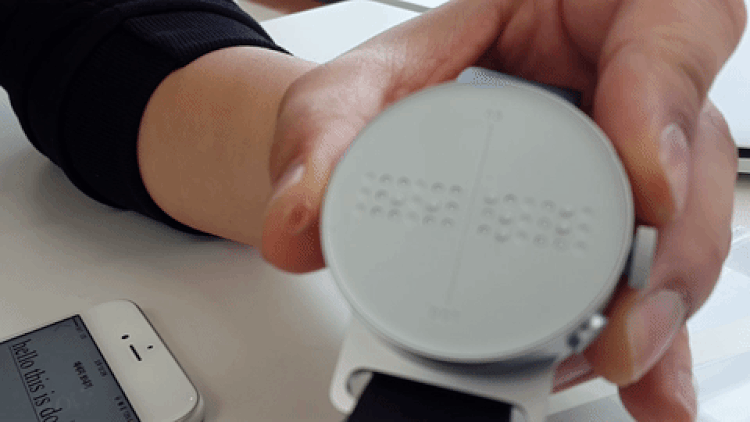 Image: Dot
South Korean company has been developing this product since 2014 but delayed its launch due to durability issues of watch display which seems to have been resolved. But this thing is not completely perfected to its pinnacle. Due the small display it gives limited access to text reading at a time which can be a pain sometimes and furthermore only a handful of people out of a blind lot are able to read braille. But due to the open API, developers can continually improve upon their technology.
Recommended for you (article continues below)
Image: Dot
Eric Juyoon Kim, founder and CEO of Dot, said the watch is just the first step in a bigger picture offering braille devices to the blind, especially those in developing markets, where the vast majority of visually-impaired reside.
The company has also plans to launch a Dot Pad, a kindle-like tactical e-reader in cooperation with Google which will not only help visually impaired in text reading but also will help them in understanding art and mathematics.
References: Huffington Post, Dot