This town hall is a perfect fit for a stunning Nordic landscape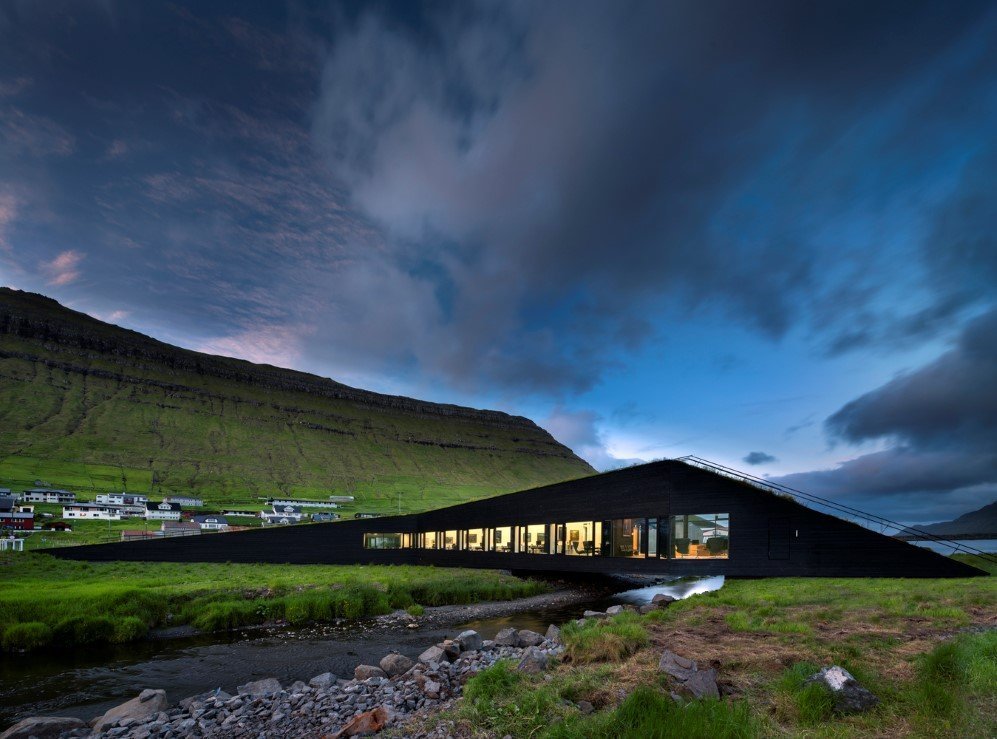 Like any other Nordic landscape, the boundary between the two towns in Faroe Islands, Leirvík and Gøta looked like a piece of heaven on earth with a stream of river acting as a natural divide. However, now that the two towns come under municipality of Eystur, there could not have been a better way to join the towns than to form a bridging town hall over the streaming river.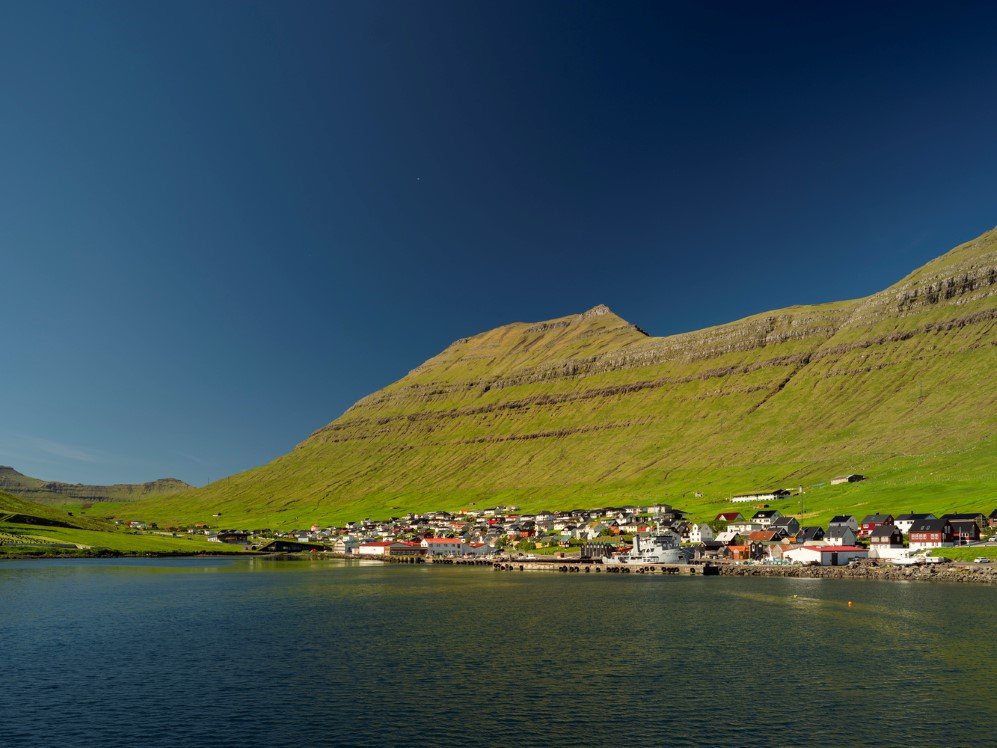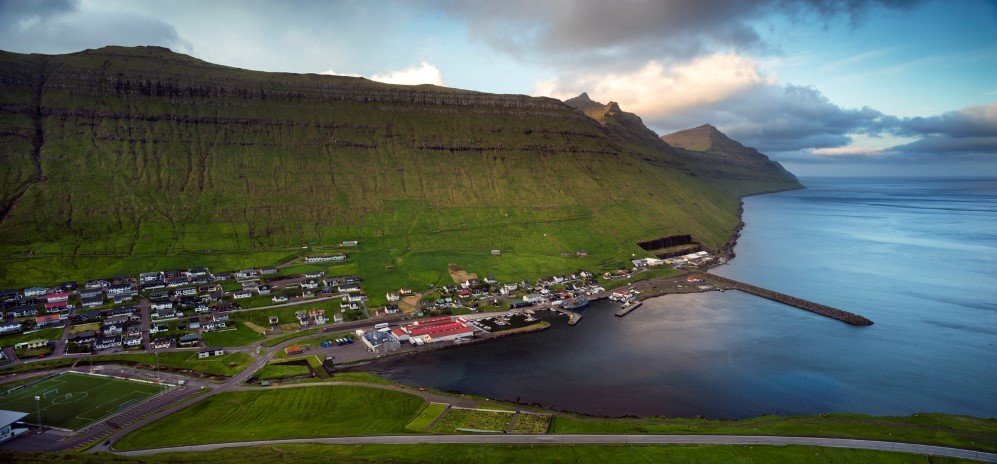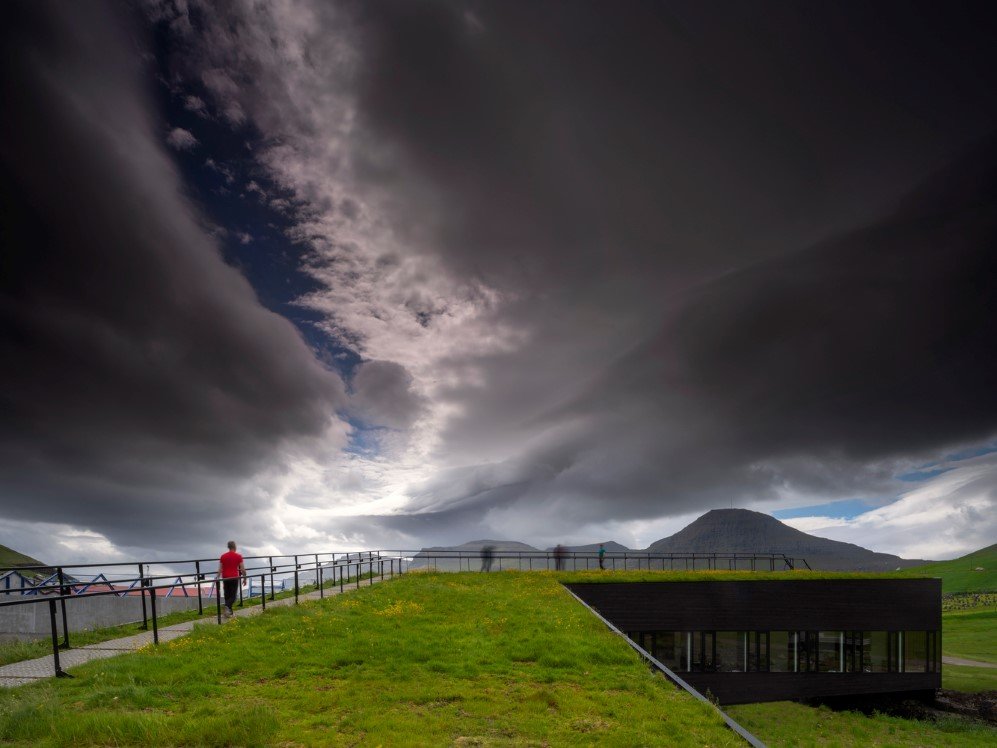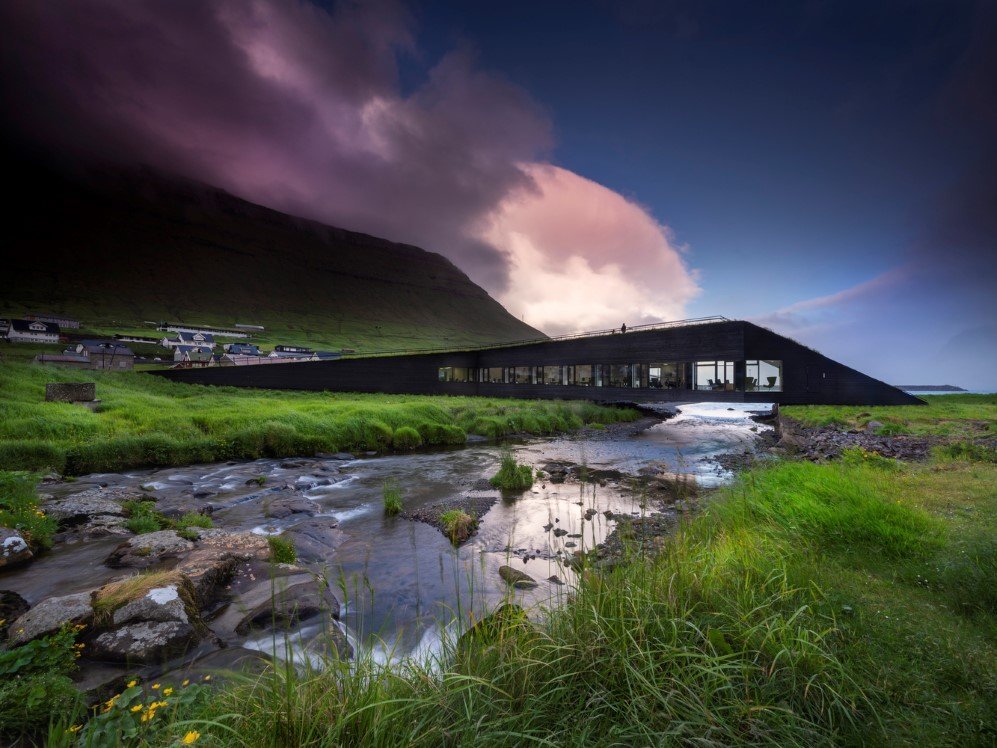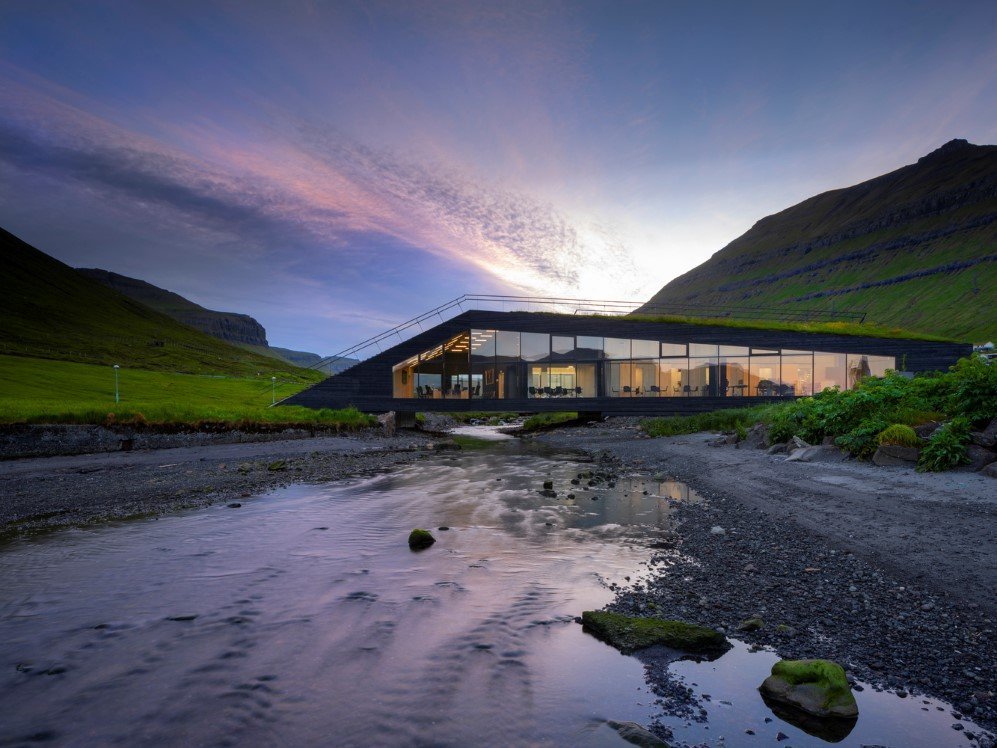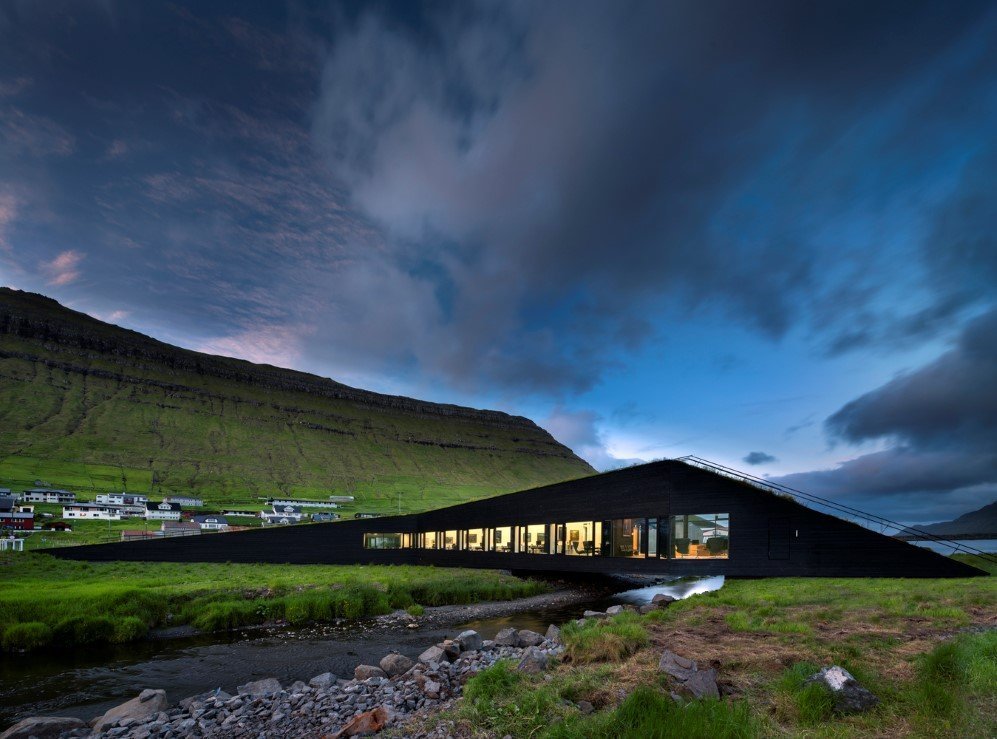 Eysturkommuna Town Hall is wonderfully designed by Henning Larsen Architects and it actually looks picture perfect in the Nordic setting of the landscape. The town hall casts an angular silhouette on the river due to its unconventional design and while it stands out in that sense, the black exterior was used in order to make the structure blend with its surrounding mountains hence making it all look like a part of the natural landscape.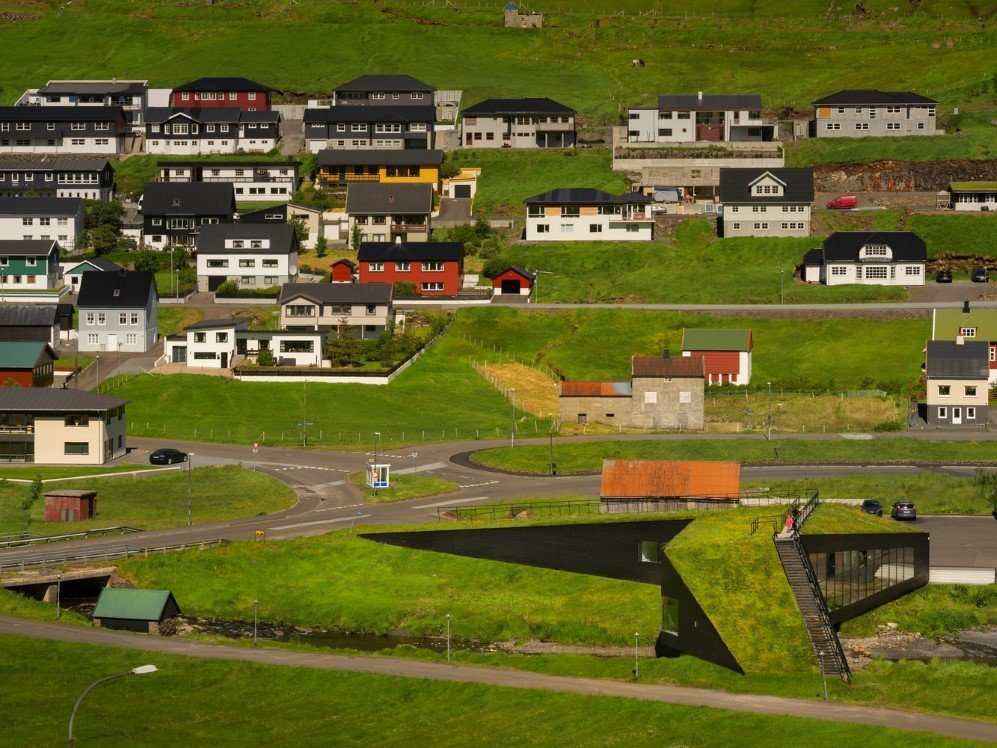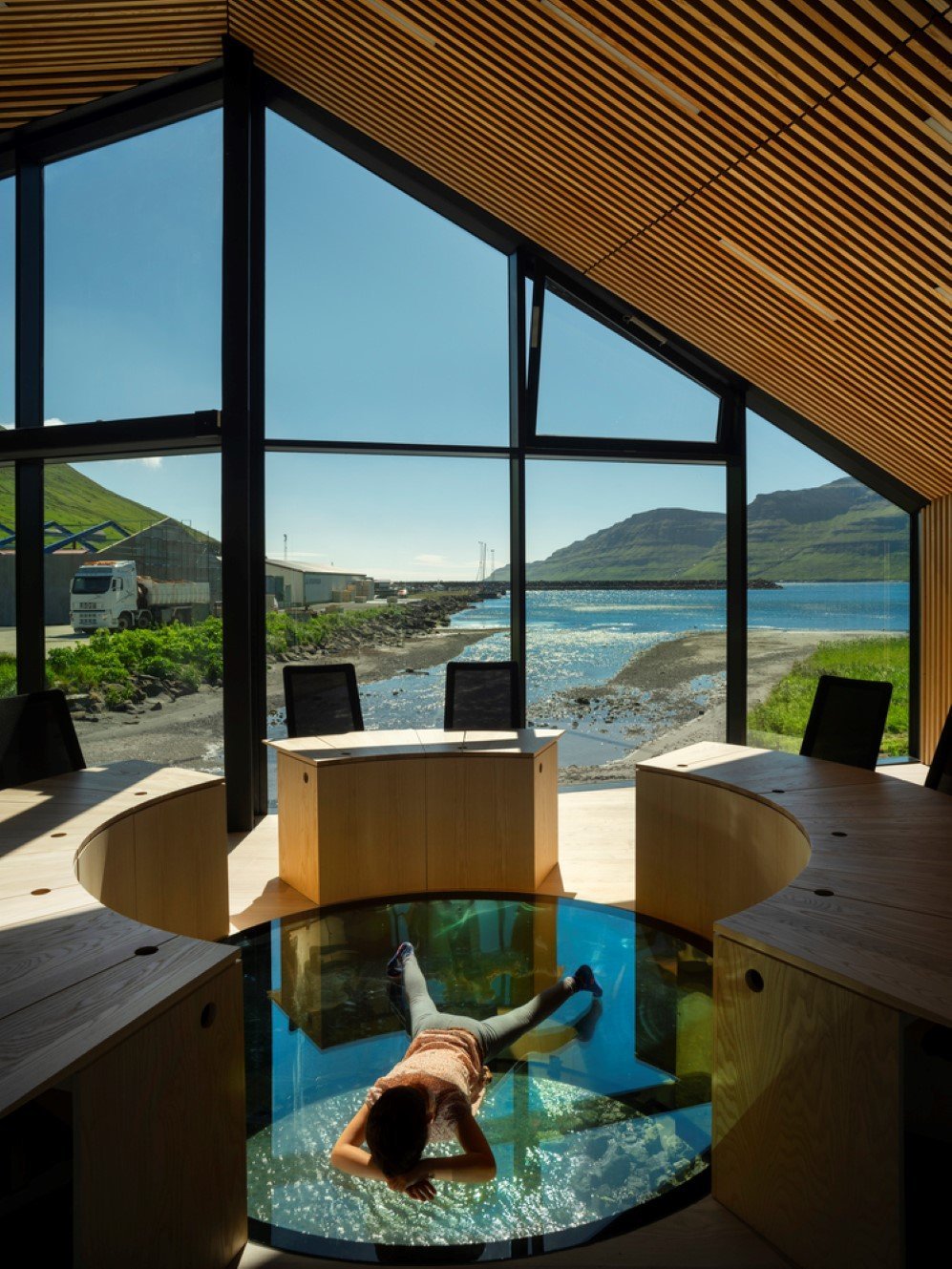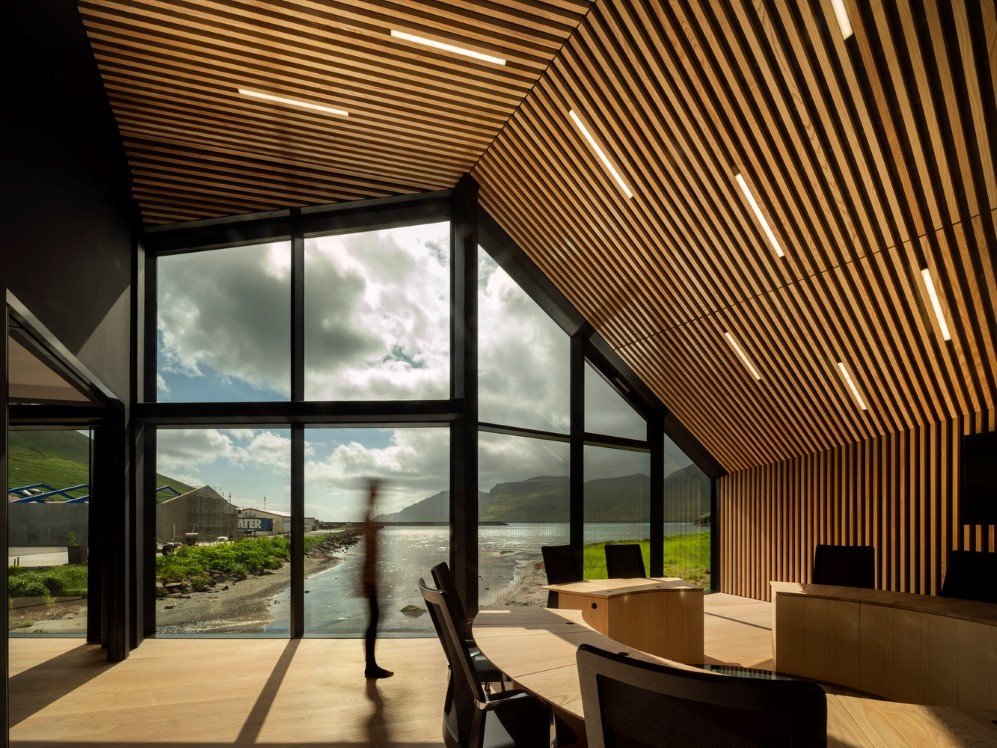 Recommended for you (article continues below)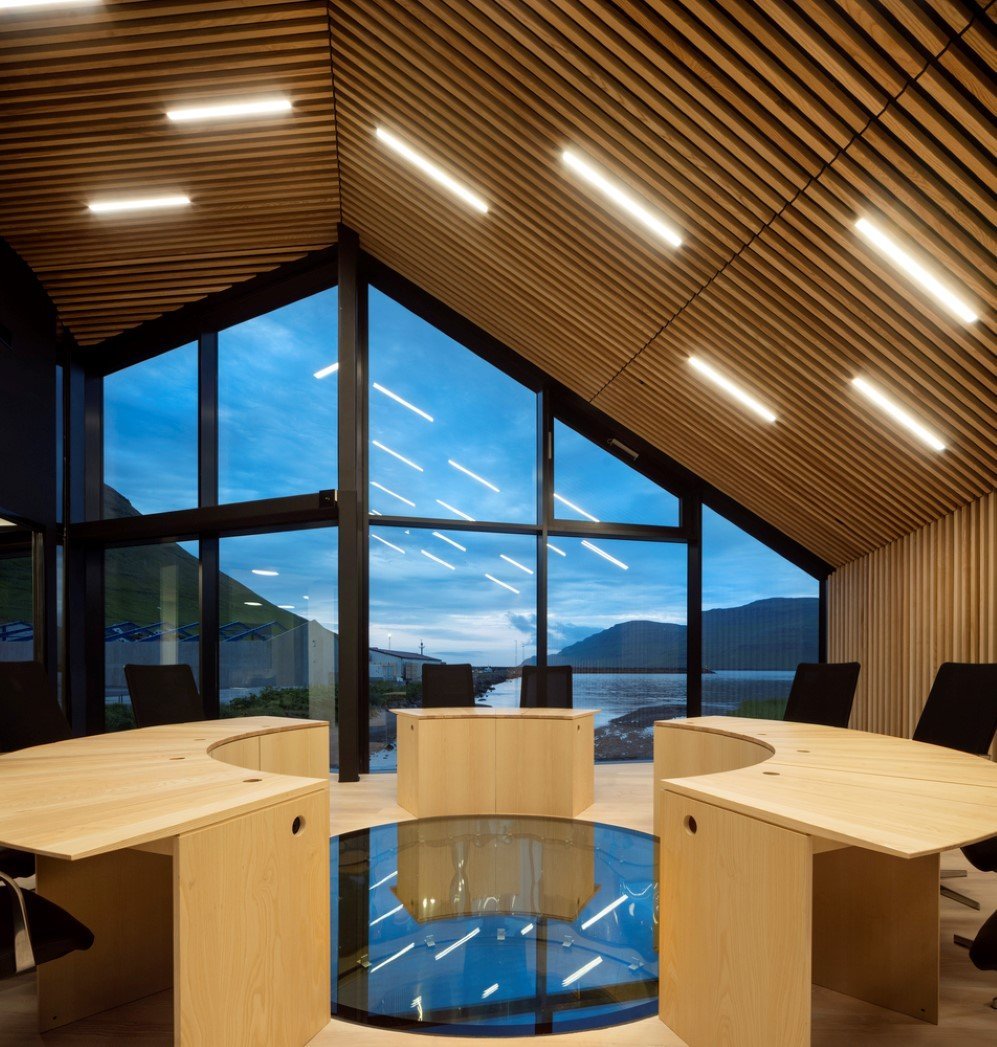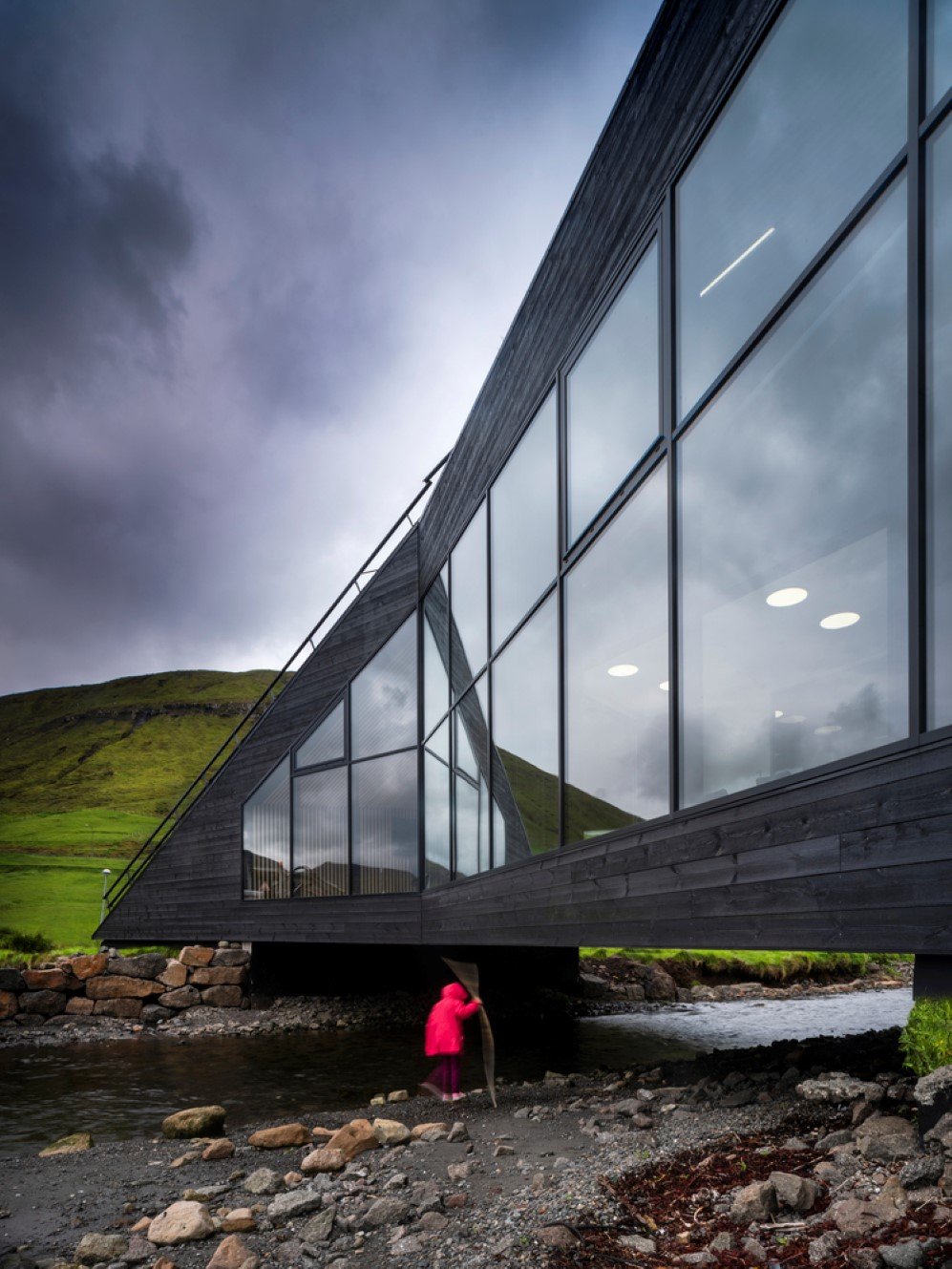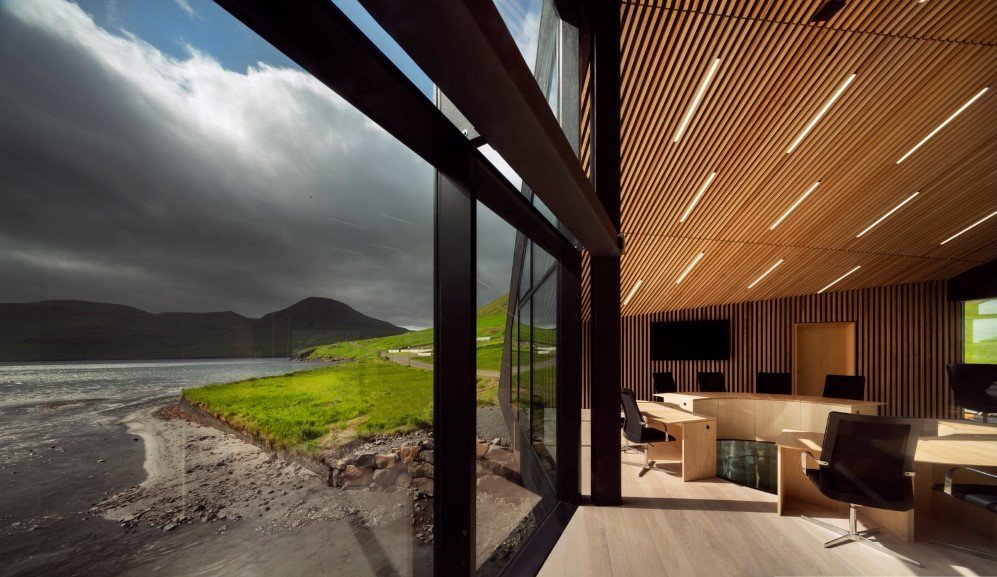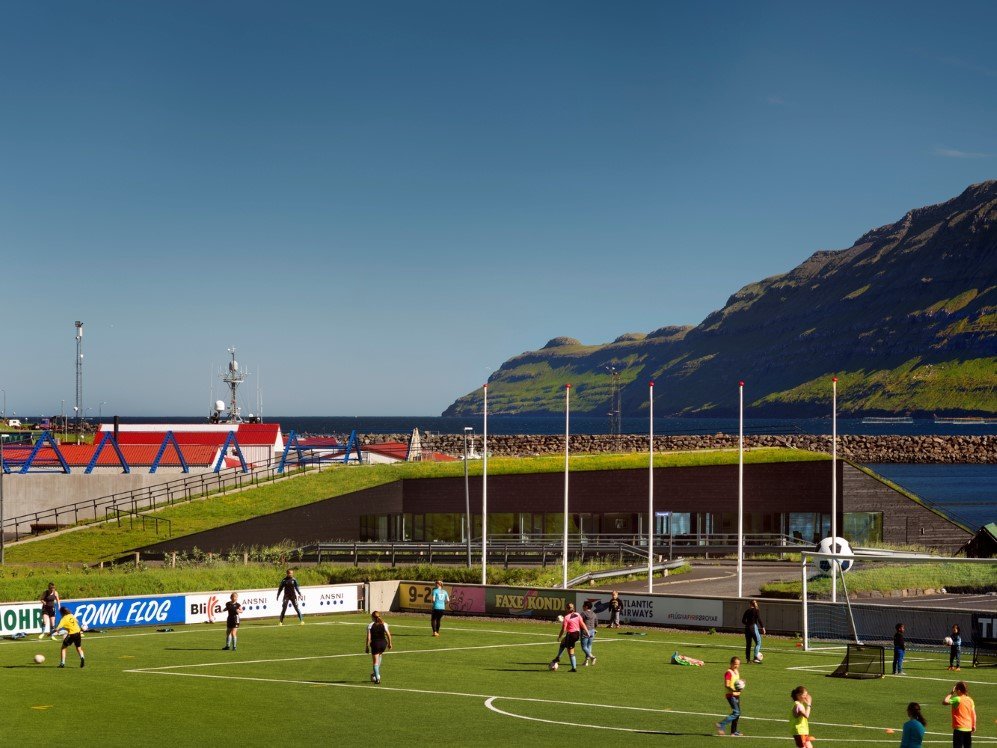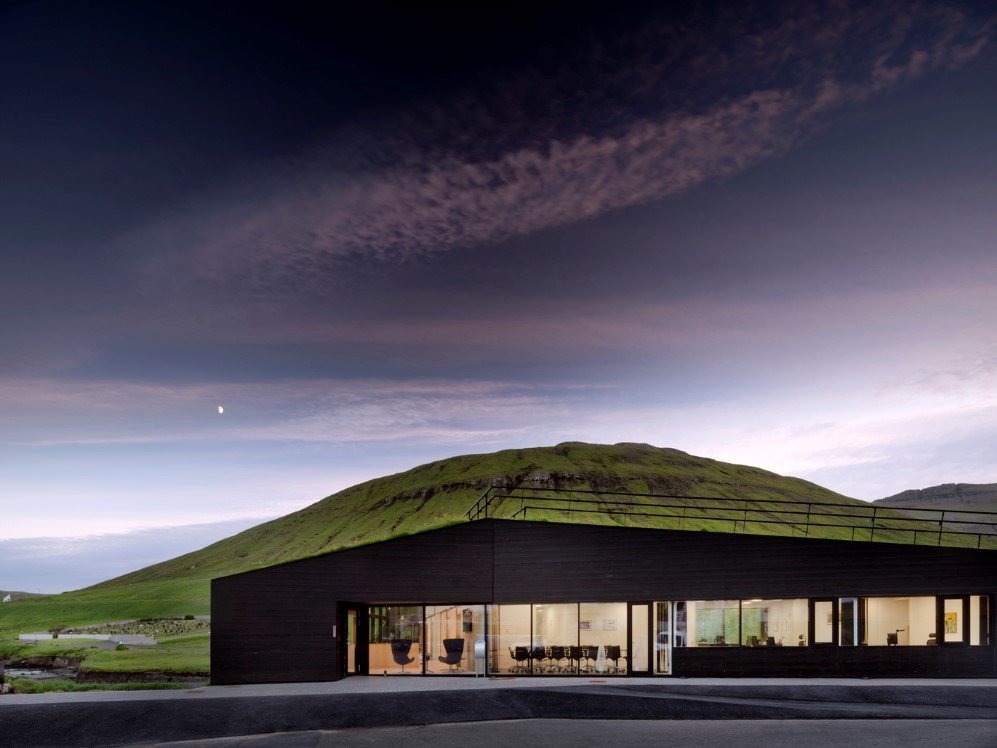 The ceilings are made up of thin wood panels, giving the building a rustic look and the floor to ceiling high window in the main meeting spaces give the guests a mesmerizing view of the bucolic surrounding which we're sure acts as a natural motivation for the policy makers to make beneficial decisions for the town.  Moreover, the building also doubles as an actual foot bridge for the residents of the towns with its grass-covered top. Henning Larsen explains the inspiration behind designing the building in this particular way, "A central theme in traditional Faroese architecture is the blurred line between nature and building, the fact that the spectator has difficulties distinguishing where the landscape ends and the building begins."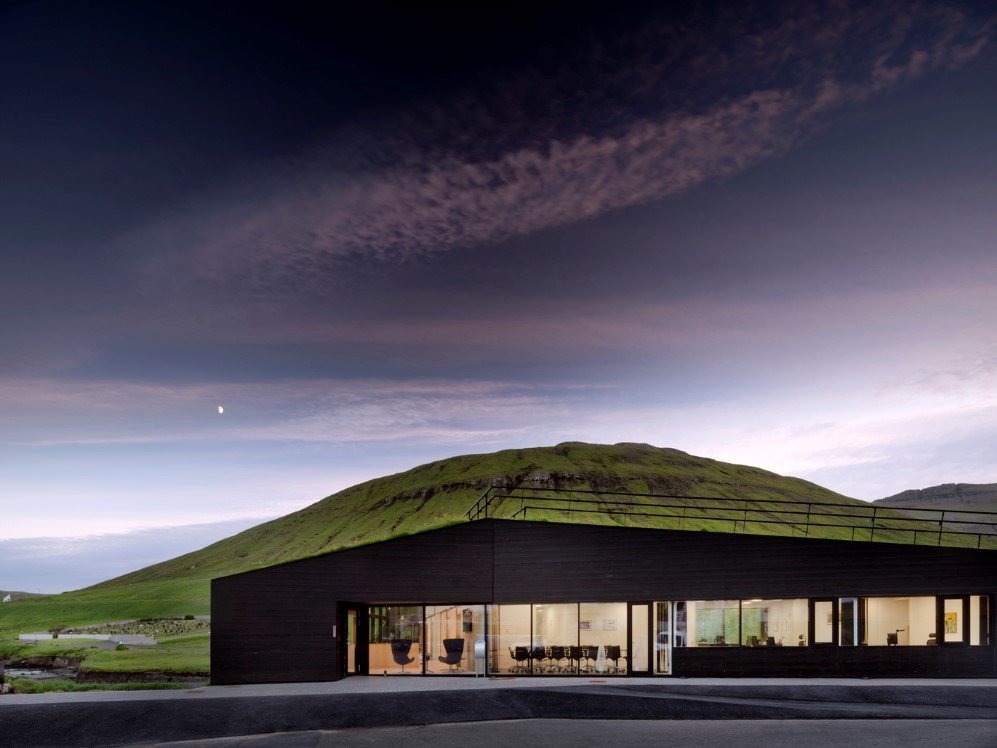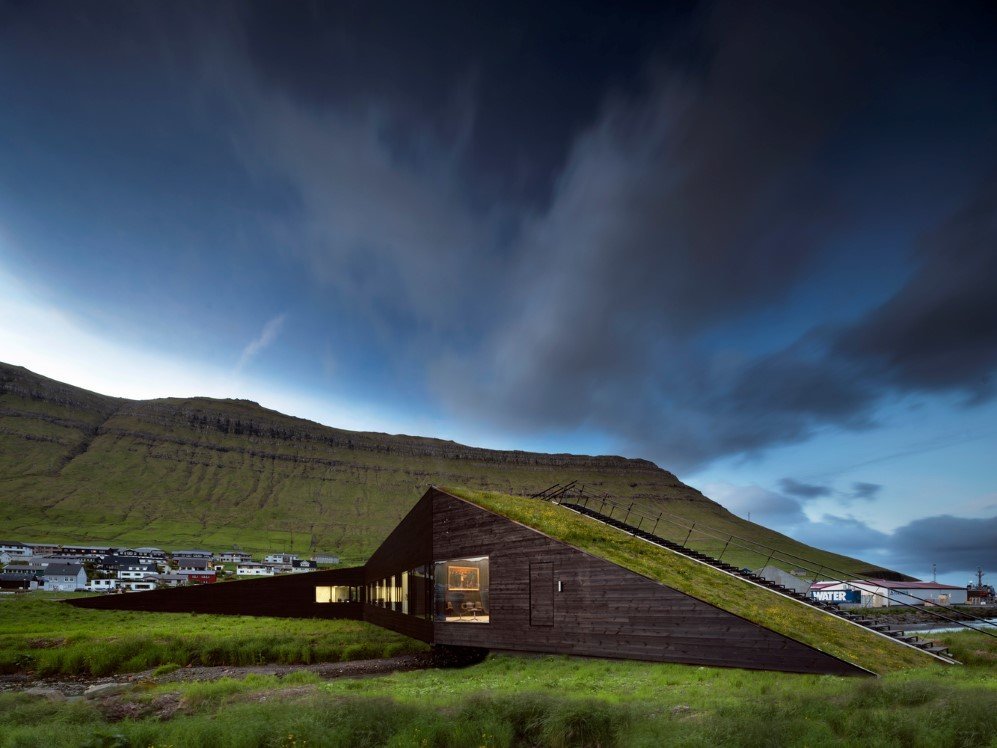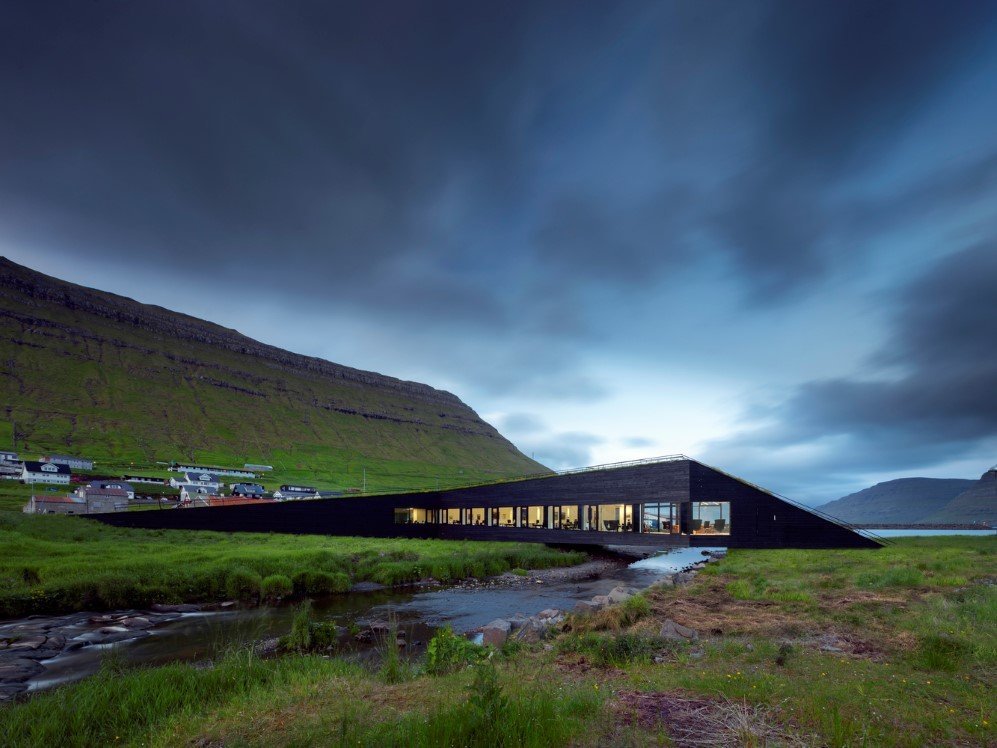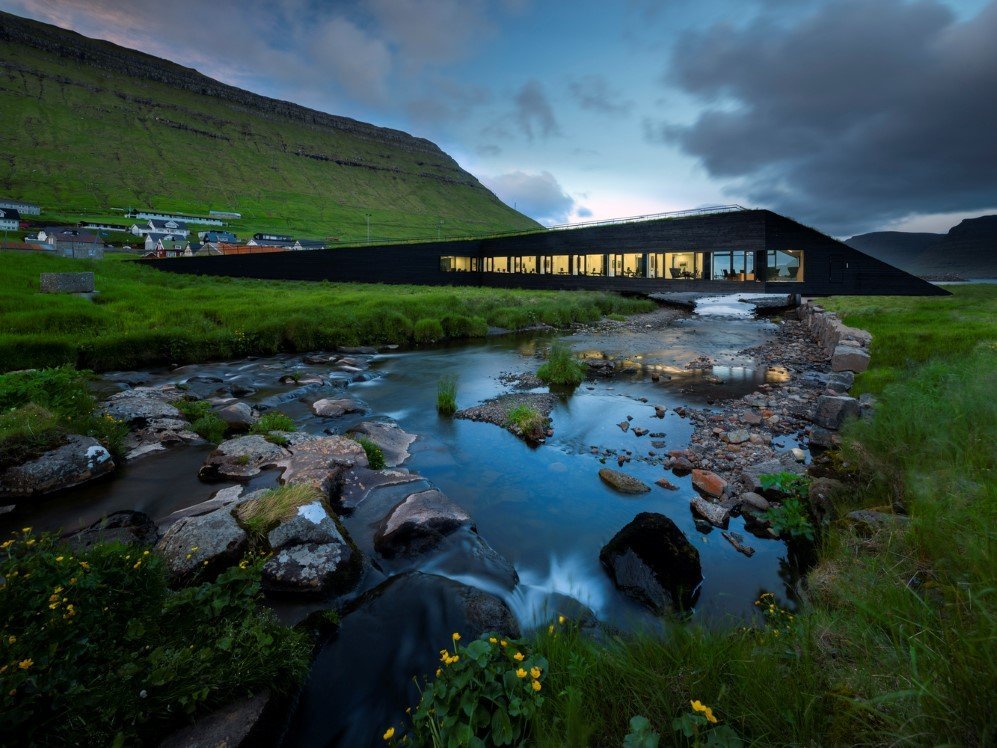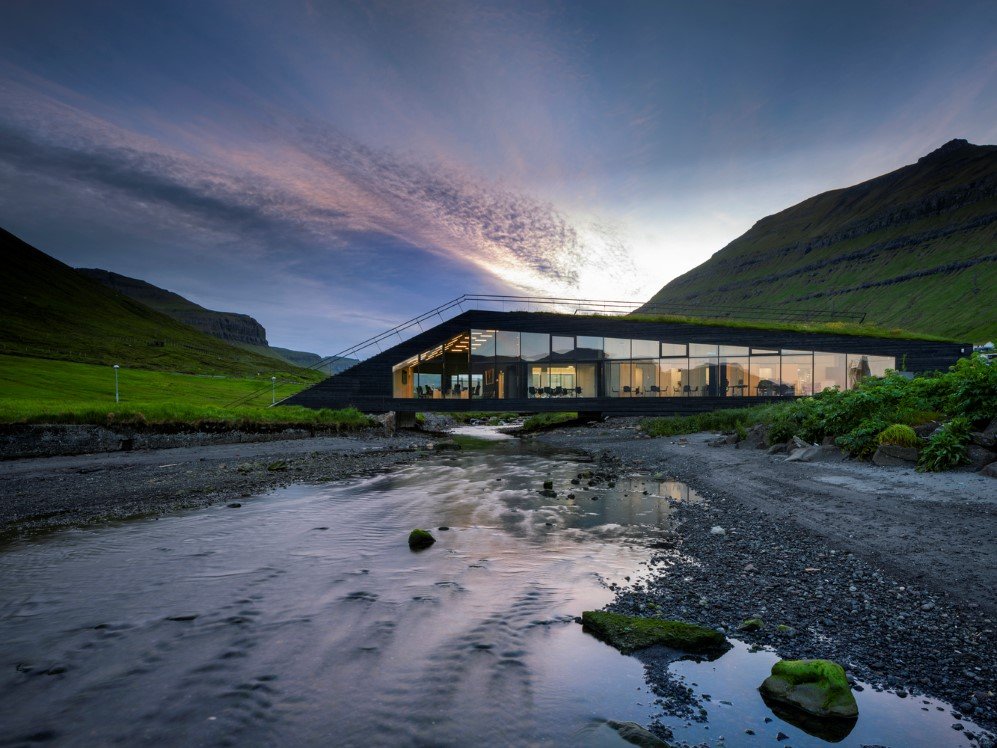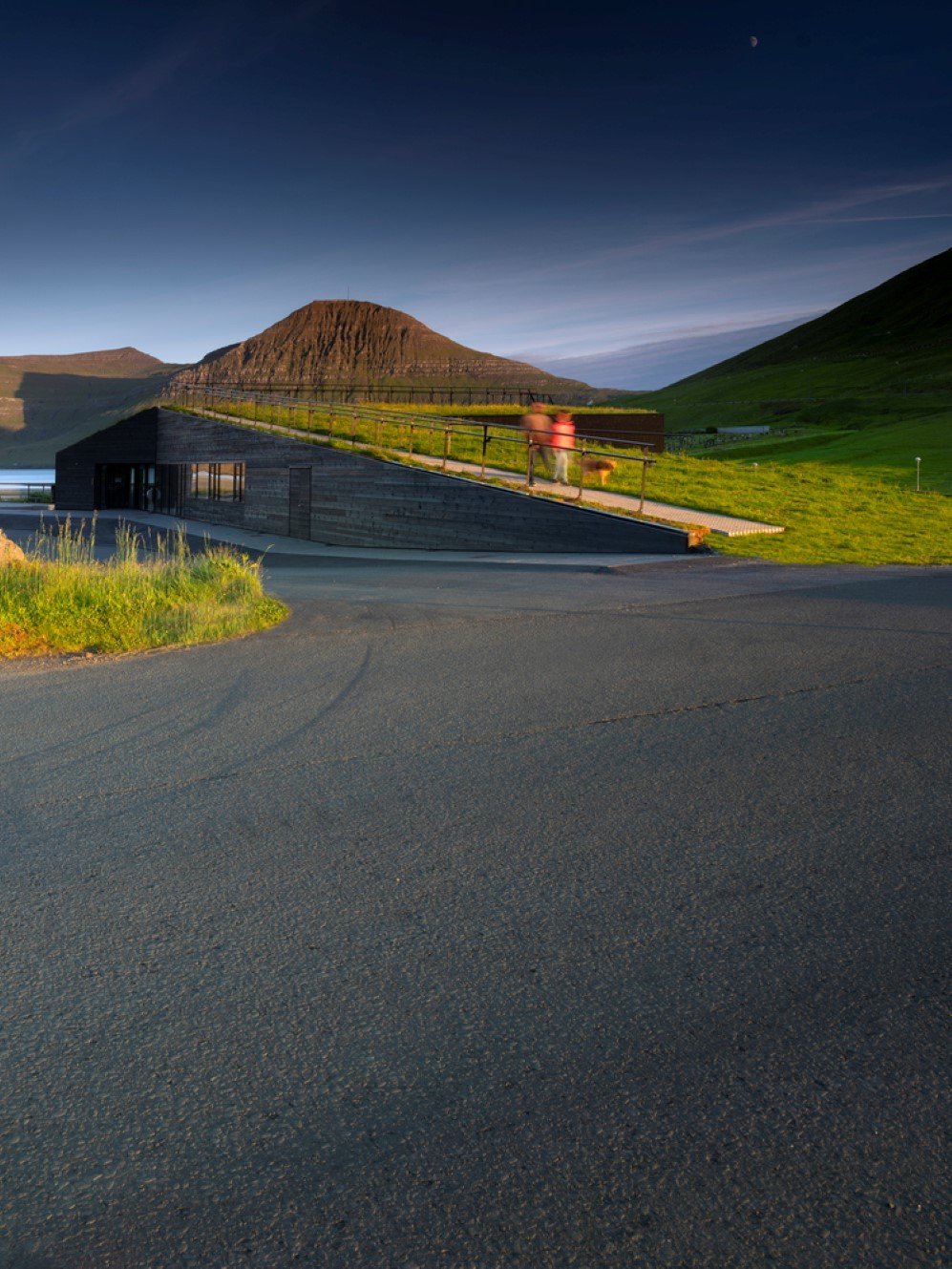 Images: © Nic Lehoux
h/t: Dezeen