This restaurant creates customized sushi from a 3D printer!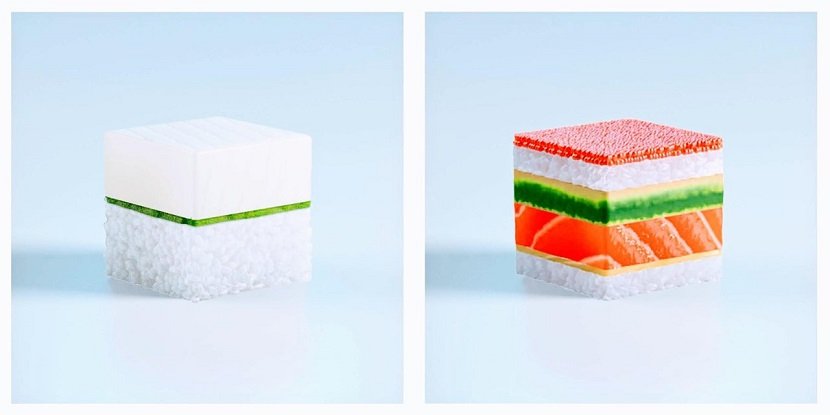 Open Meals
If you are someone who loves experimenting with futuristic culinary dishes and does not mind handing over samples of your saliva, urine and feces to the restaurant prior your visit then we assure you to trust Sushi Singularity in Tokyo to make the most of this inconvenience.
The restaurant functions on the concept provided by the Japanese company, Open Meals, that is known for fusing food with science to create customized, nutrient-rich meals for individual customers. Hence, Sushi Singularity mails a health kit to the guests, which they are asked to submit prior to their reservation. The restaurant creates a health ID for the guests using the data from the samples and then goes on to customize their sushi according to their bodies' needs and requirements.
However, the sushi story doesn't end there. The futuristic culinary powerhouse no doubt focuses on the customers' health but not at all by compromising on the aesthetics of food. Therefore, Sushi Singularity creates its sushi with the help of a 3D printer with a massive robotic arm so one can expect their sushi to look perfect from every angle, taste heavenly in every bite and undoubtedly make them healthy with each customized nutrient incorporation. Happy eating!
 

View this post on Instagram

 
 

View this post on Instagram

 
 

View this post on Instagram

 
 

View this post on Instagram

 
 

View this post on Instagram

 
 

View this post on Instagram

 
Recommended for you (article continues below)
 

View this post on Instagram

 
 

View this post on Instagram

 
 

View this post on Instagram

 
 

View this post on Instagram

 
 

View this post on Instagram

 
Open Meals: Website | Instagram
h/t: My Modern Met