This minimalist bus station produces its own power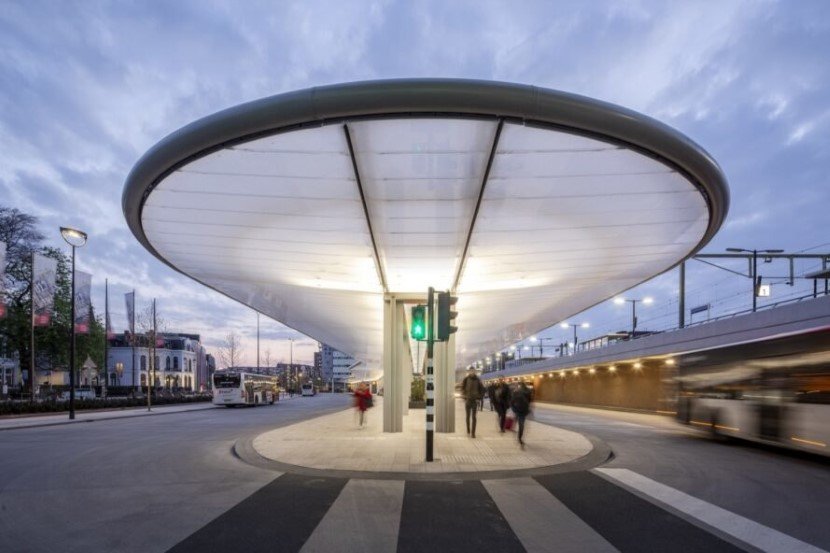 Lucas van der Wee
Dutch firm, Cepezed Architects' latest project of designing a bus station in Tilburg is basically an upgrade of the city's transport hub in disguise. It includes the addition of bicycle parking lot in the railway zone, renovation of the train station and the addition of 250 sq.m of solar panels at the top of its awning to generate all the power that the transport facility requires for its functioning. The firm gave the station a minimalist look by constructing a matrix of thin columns on top of which the floating awning structure lies. The bus station has 6 boarding and one de-boarding position around the outer side of the 160 metres long circuit.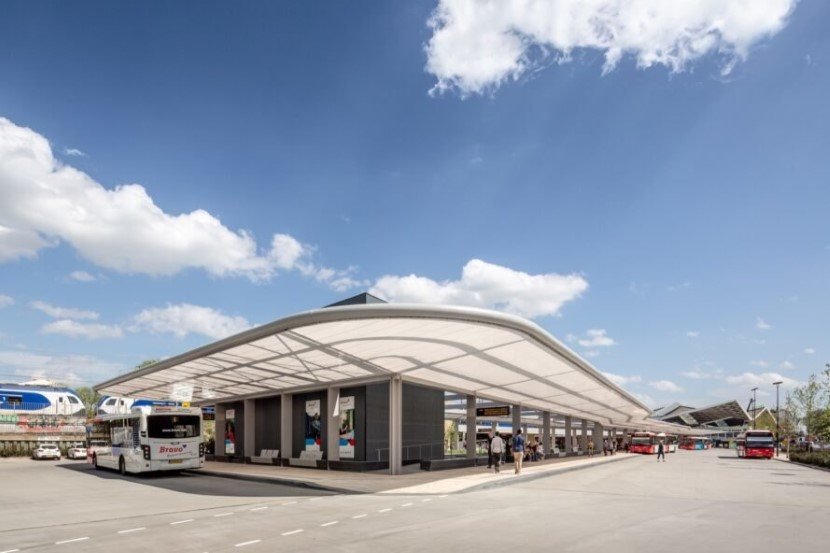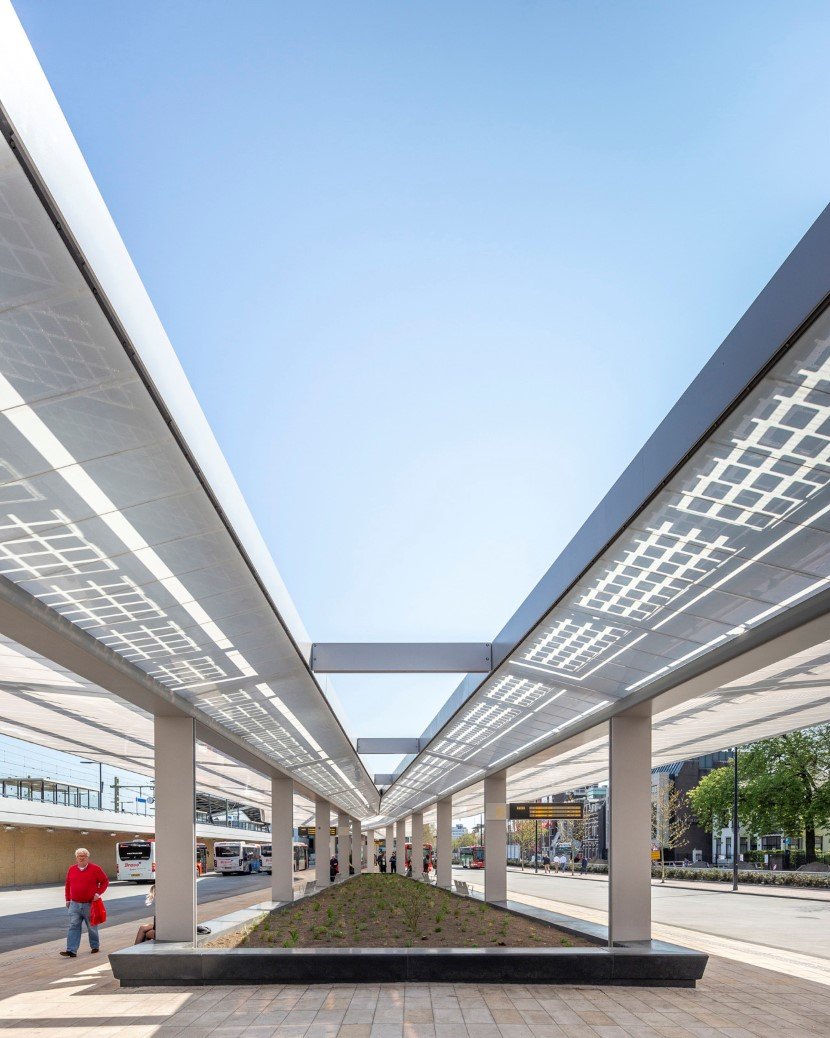 The sitting area for the commuters is designed right in the centre of the bus station with green plantation surrounding it. Other than that, a staff canteen and a public transport service point can be found on the west side of the station. The space also flaunts a commercial area with a high-rise terrace to facilitate travellers who wish to shop while waiting for their ride. Architects have taken great care to make the bus station as inclusive as possible hence there are many ramps to make accessibility of wheelchairs easier.
Recommended for you (article continues below)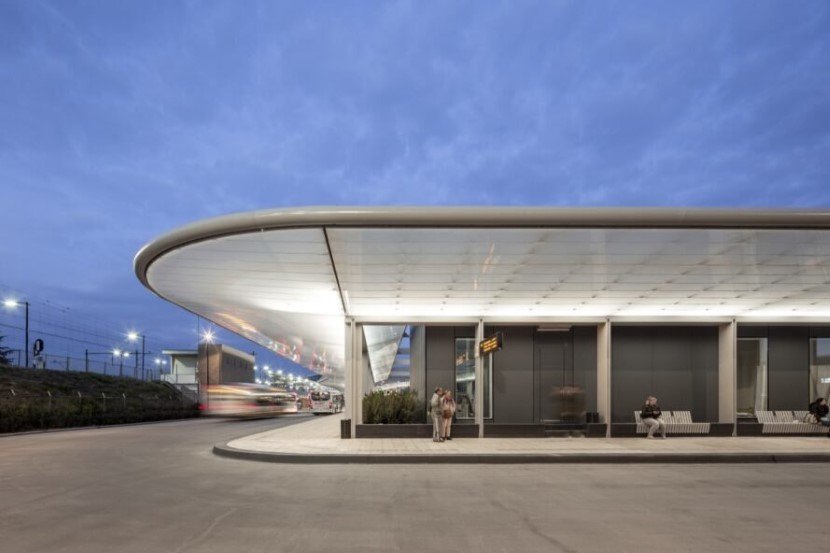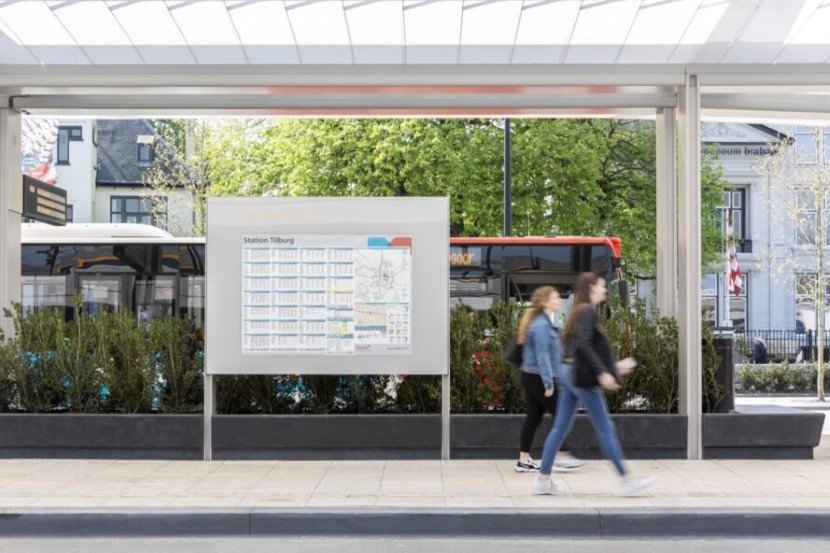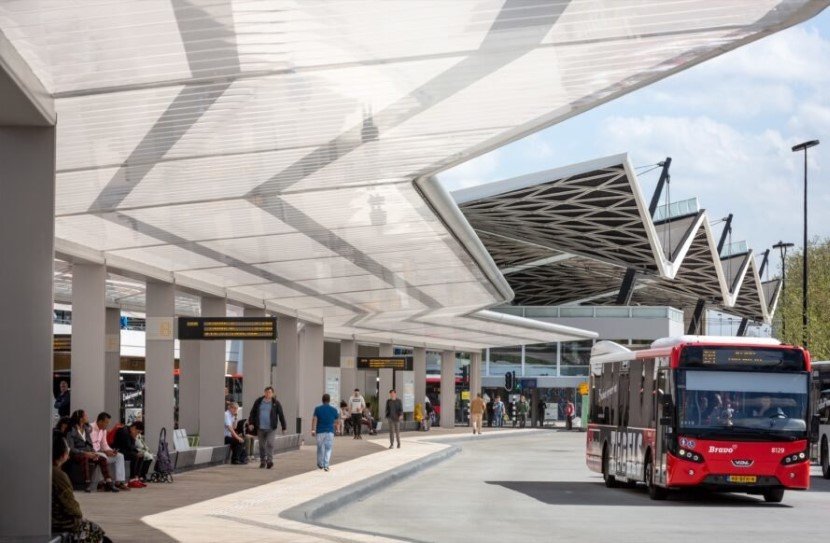 Since the design is kept minimalist, every feature of this bus station at least serves two functions. The tin columns are integrated with electric cabling and water drainage. An intercom and SOS button is also fixed into one of the columns for emergencies. Movement sensors have been incorporated in the awning's steel structure after every 14 metres.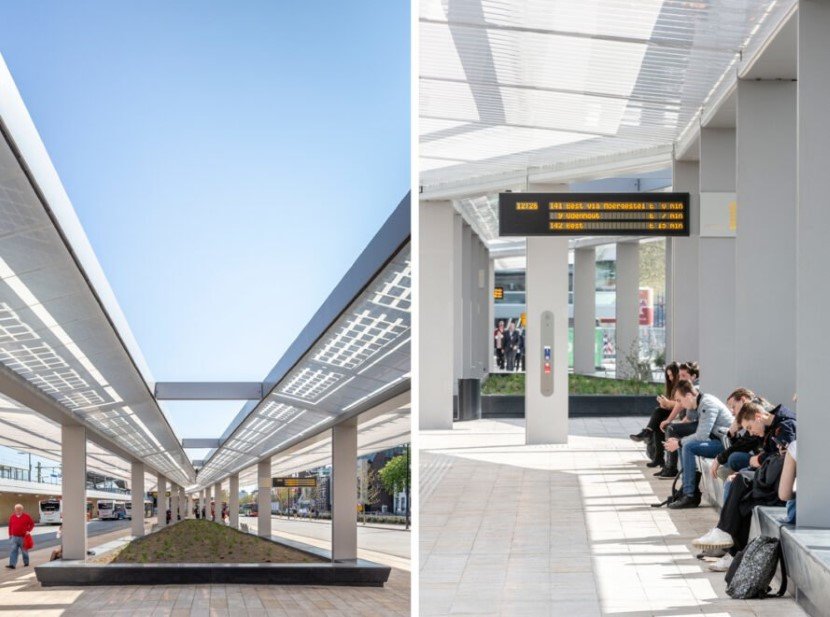 Images by: Lucas van der Wee via cepezed
Architects: Cepezed Architects
h/t: Inhabitat