This hobbit home has a retractable living room
Johan Howler
What would you do if you wanted a vast living room, but the laws wouldn't allow you to? Settle or shift? Architects Maartje Lammers and Boris Zeisser did neither of that but rather ingeniously created an expandable living room in their tiny fisherman's cottage, "Dragspelshuset" located in a Swedish forest.
The duo created the hobbit-inspired home for their summer getaways but were recently a bit perturbed by the small area and the Swedish law that restricted them to adding just 322 square feet on the property. This did not however stop them from making their holiday spot the way they wanted it to be and came up with an idea of a retractable living room. The area expands and contracts therefore with a system of pulleys and roller bearings, giving the couple extra floor space.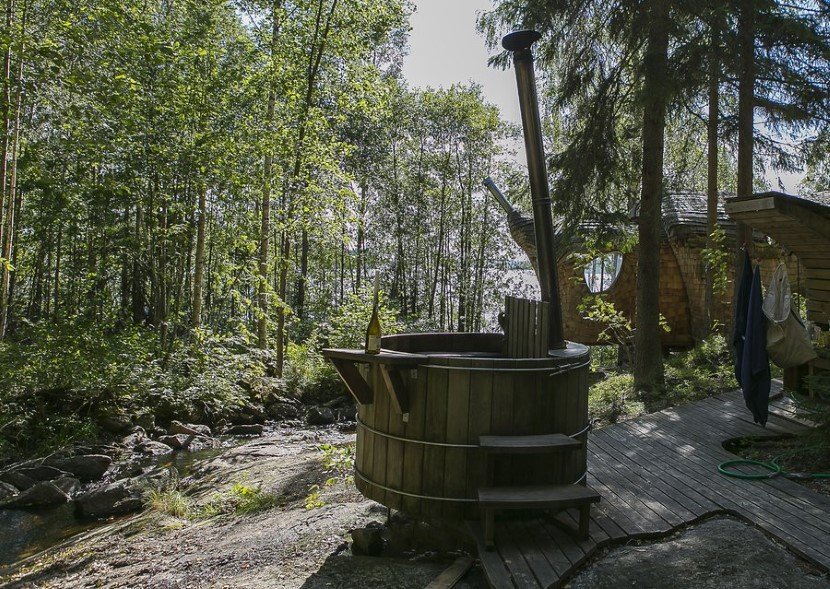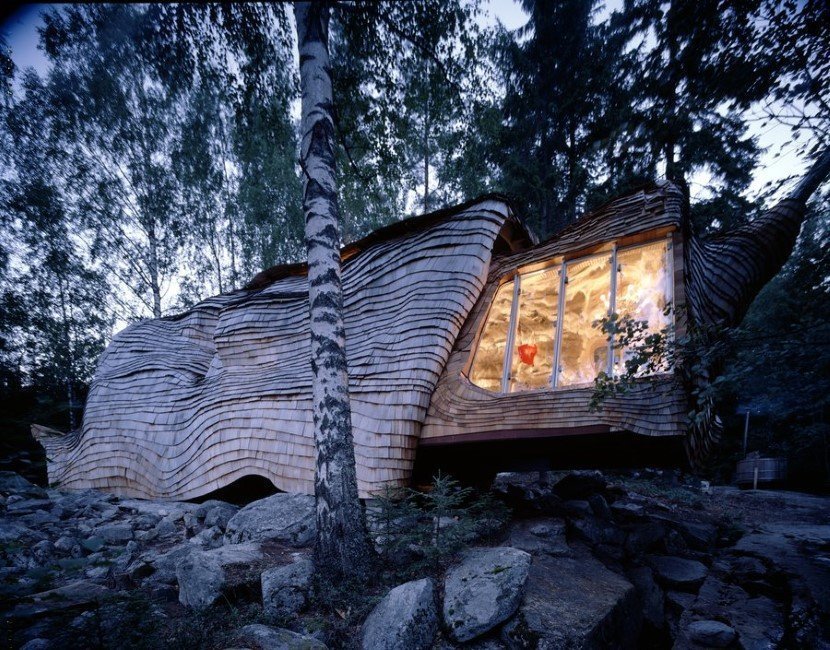 Recommended for you (article continues below)
Apart from that, the house is furnished inventively with organic elements such as the lair is covered from cedar on the outside while interior walls are clad in reindeer skin. The small cottage is built on the lakeside hence adding more to its charm. Looking at all the details, the architects do seem to have been able to create a hobbit haven for themselves, isn't it so?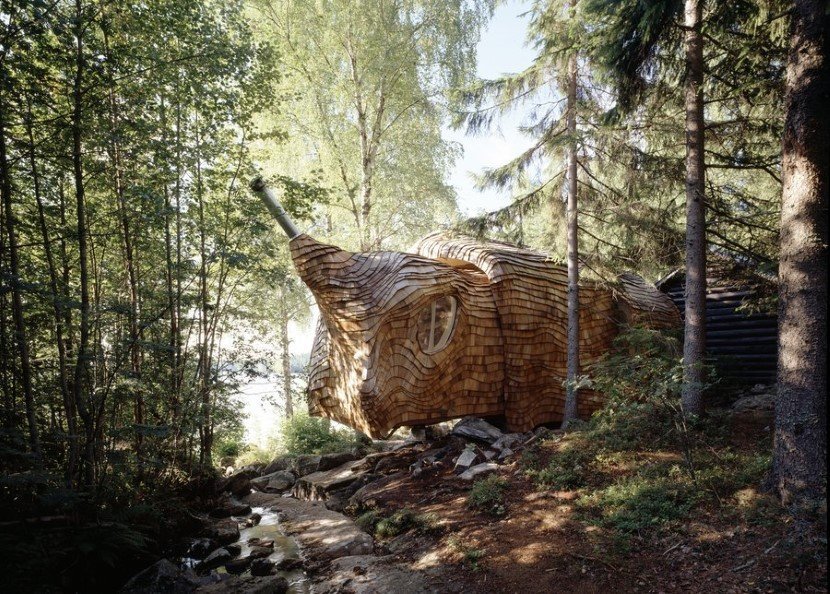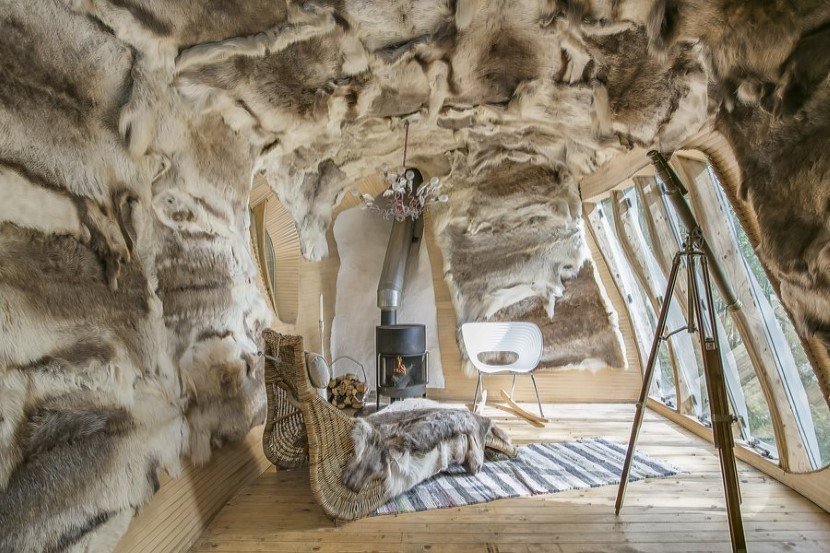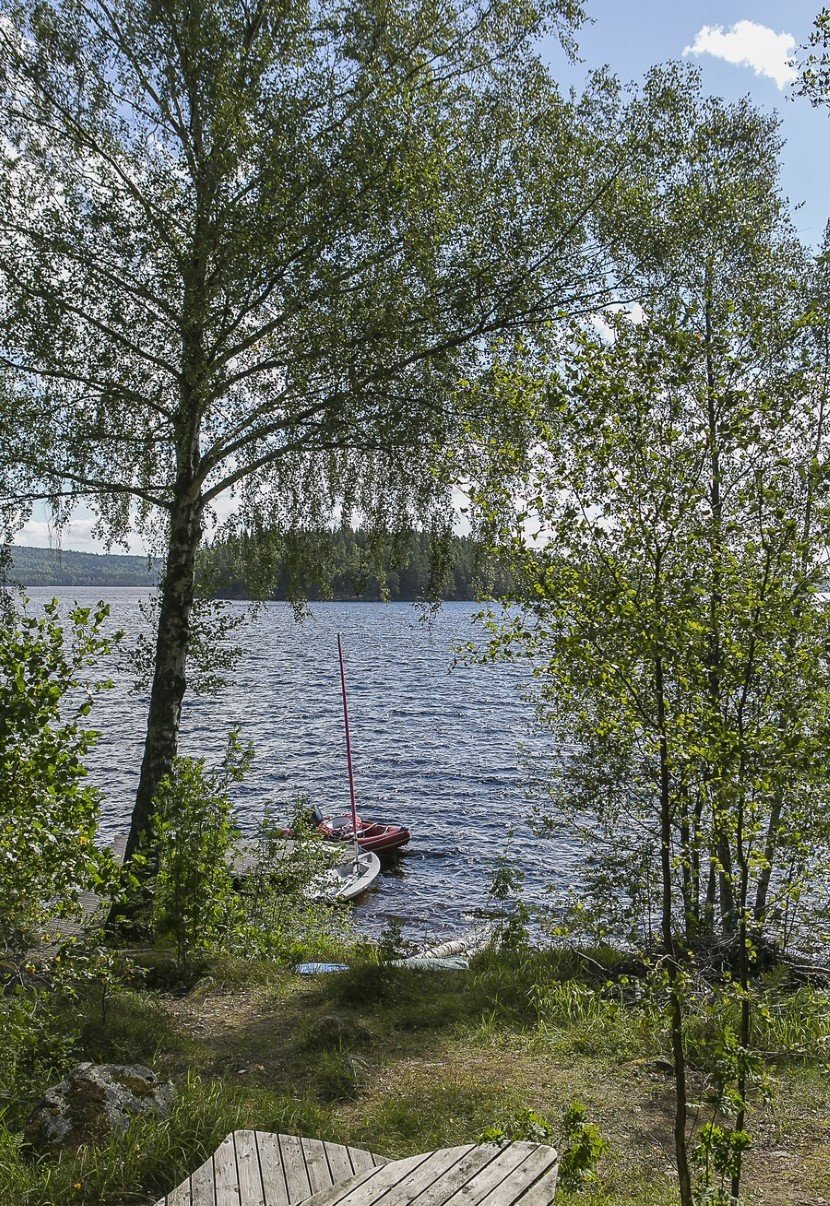 h/t: Curbed