This glass resort lets the tourists stay in contemporary igloos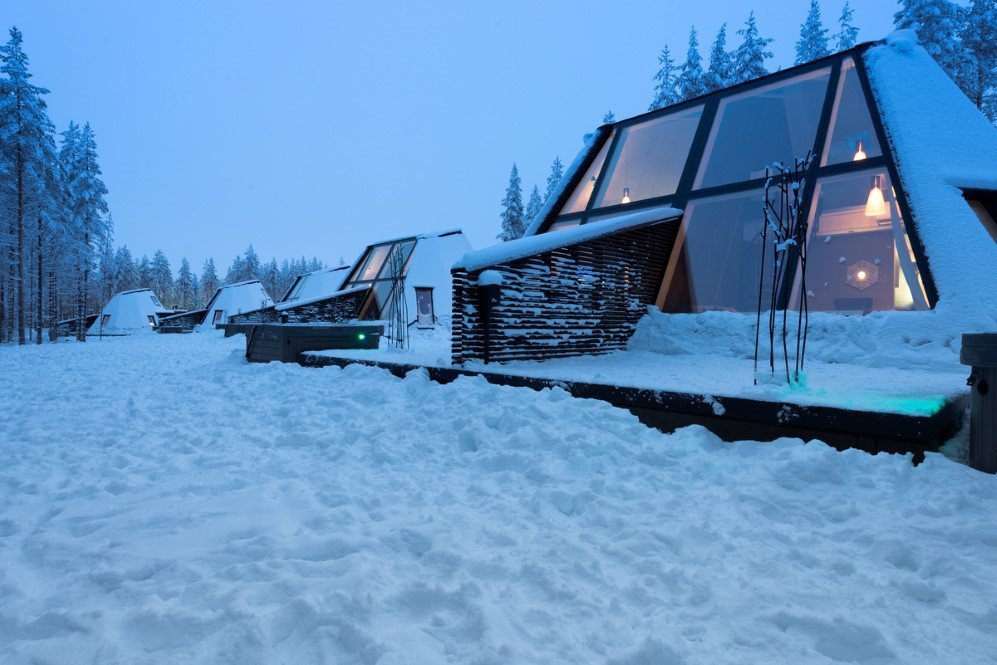 via: Timo Laaksonen
Yes, snowy adventures truly seem exciting and fun when you look back at your memories however, when you are there and are freezing then the trip ceases to be a holiday and rather feels like a torturous plan from the very beginning. VOID Architecture in collaboration with Finnish house manufacturer Honkatalot has created 24 beautiful glass cabins to stop that dreadful transformation from happening. These cabins are situated in the village of Rovaniemi, a few miles away from Arctic Circle in the capital of Lapland. These 24 huts make up the Glass Resort which charges just $520/night for each cabin, that is spacious enough for 4 people to live in.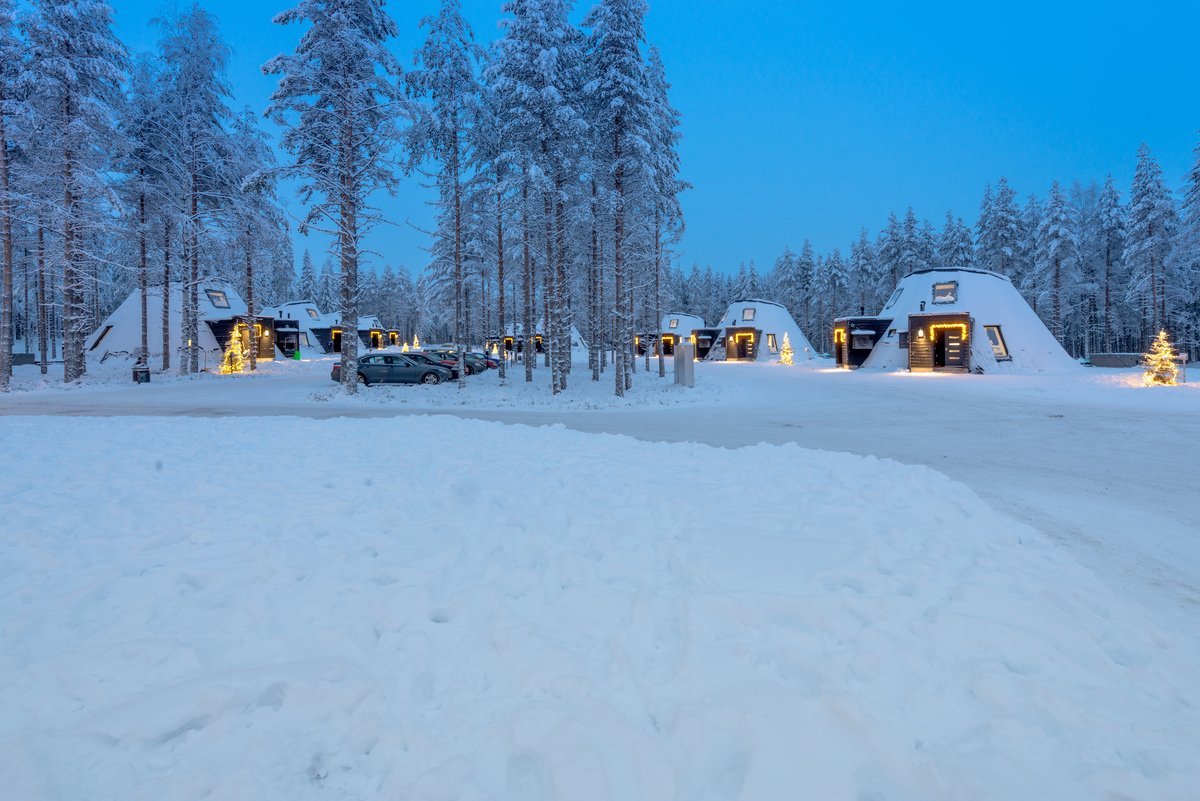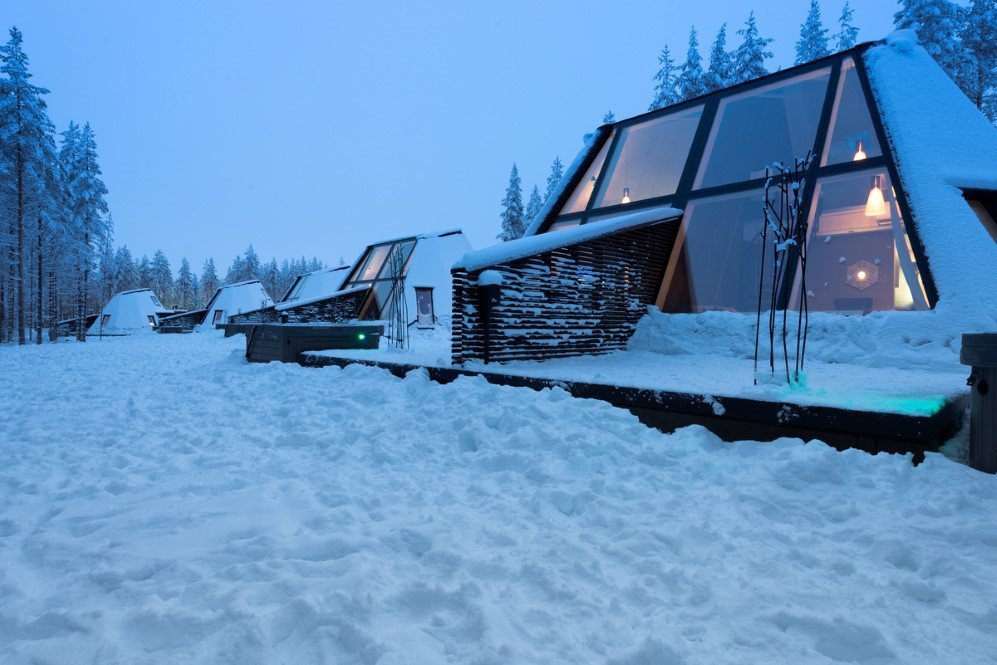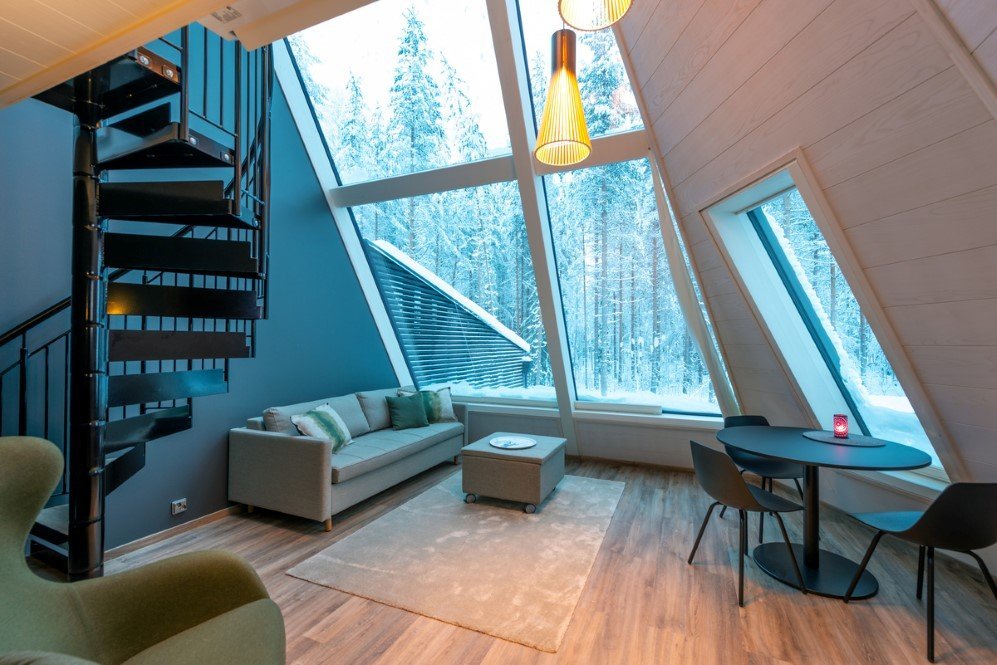 The 430-square-foot glass cabins are a contemporary take on ice igloos and even though they are way more spacious than the igloos due to the modern architecture intervention, they still preserve the essence of Lappish construction. Each cabin features a kitchen, living area, bedroom and even a sauna and a jacuzzi. It goes without saying that the cabin features glazed glass walls which give the tourists a panoramic slice of the mesmerizing Finnish forest that surrounds the resort. The hut is not only made up of glass, unlike what the name suggests, as rest of the construction incorporates timber as the main element. Traditionally, such houses were constructed and resided by an indigenous nomadic tribe of reindeer herders called, Sámi people but since tourists are also nomads in a certain way, the cabins work perfectly fine for them, too.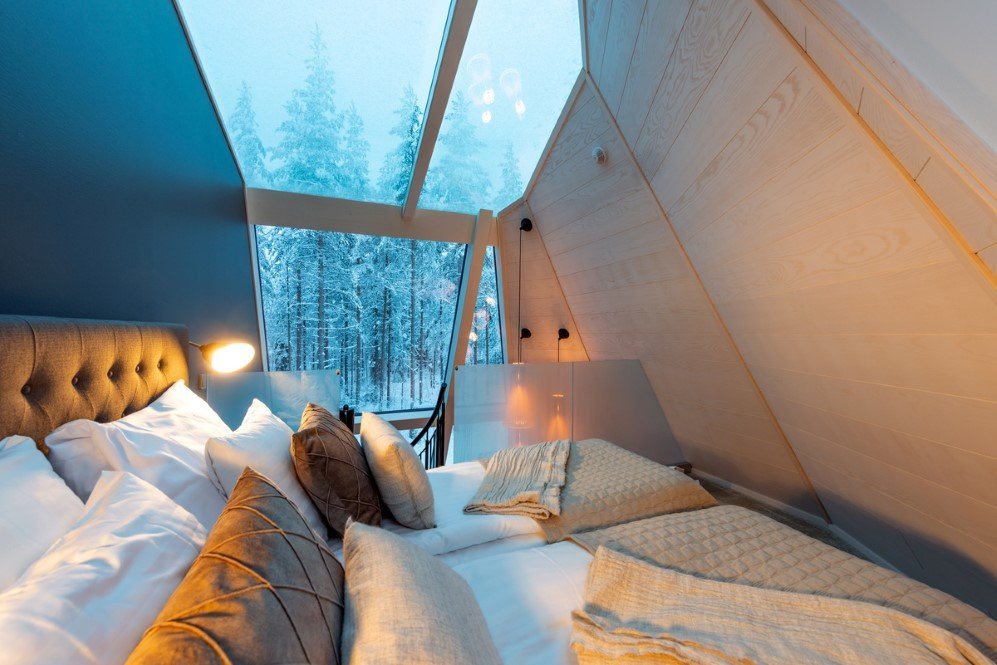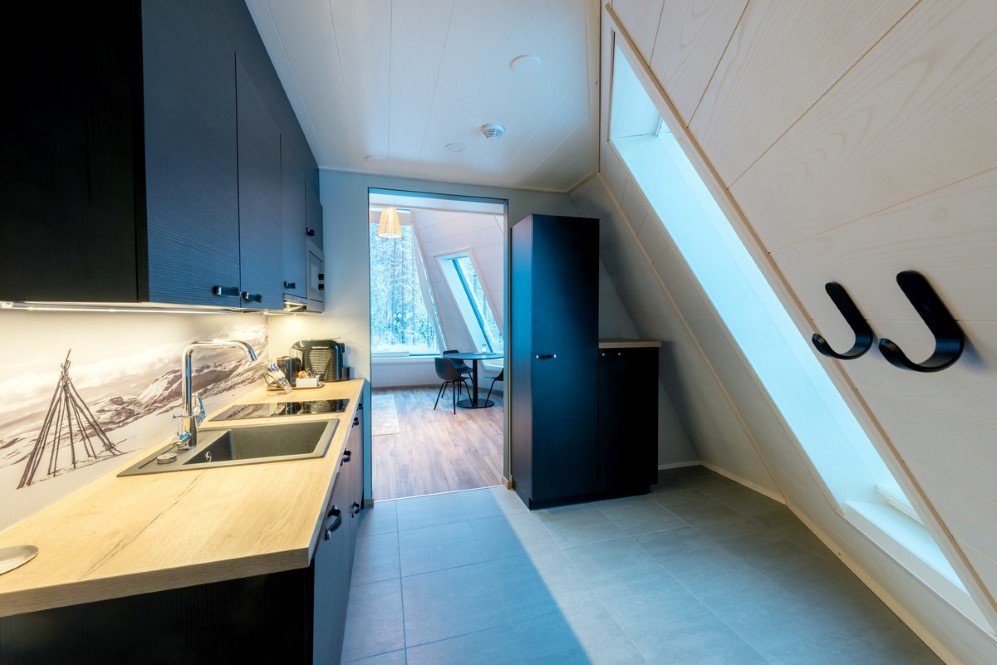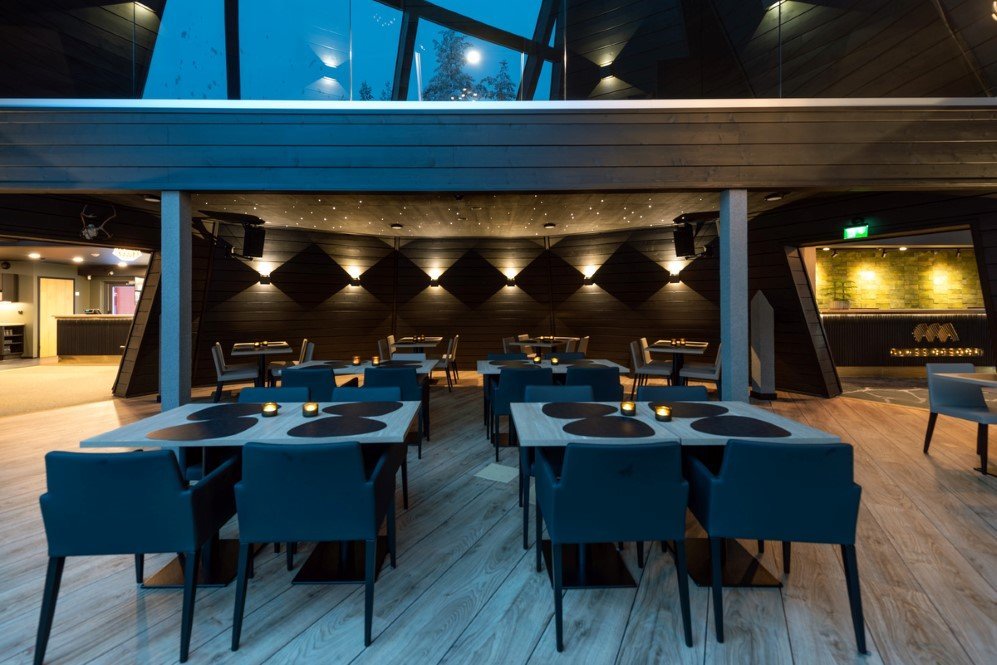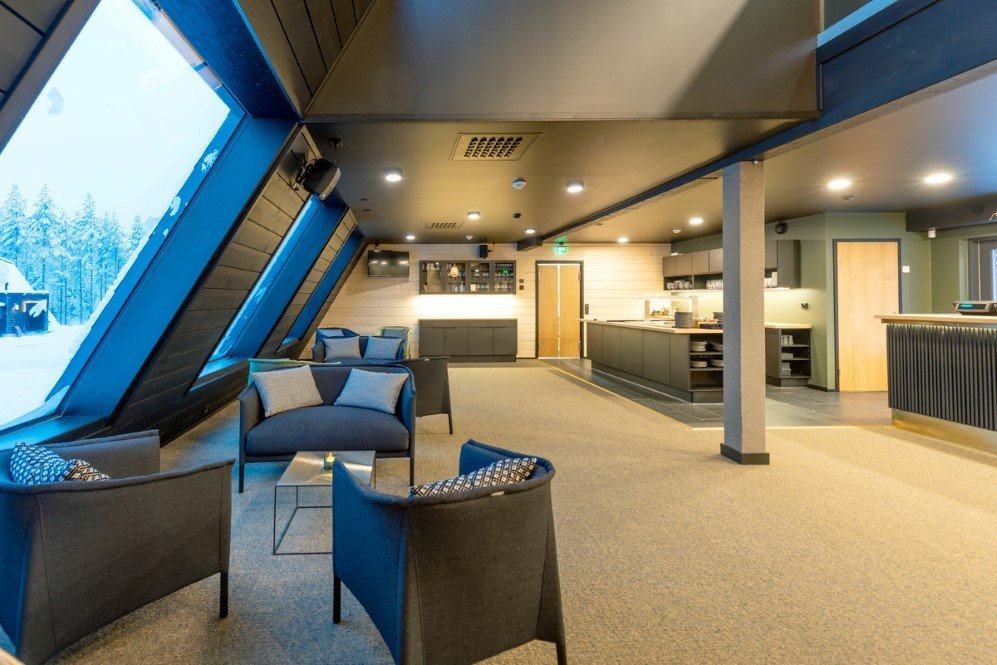 Recommended for you (article continues below)
All images via Timo Laaksonen / Snowman World Glass Resort.
Architects: VOID Architecture, Honkatalot– Polar Life Haus
Glass Resort: Website | Instagram
h/t: Design Milk