This Garden Hose reflects the epitome of green architecture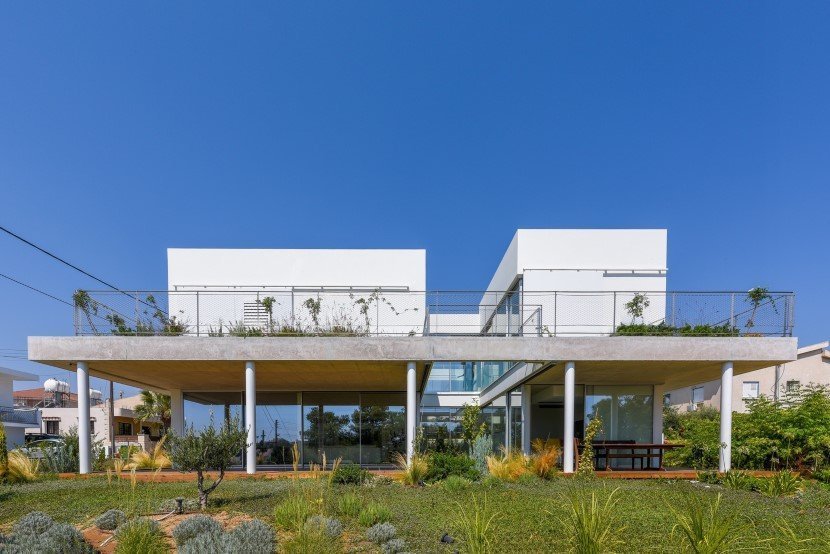 © Charis Solomou
With increased awareness regarding climate change and how urban lifestyle contributes to it, people often feel pressured to give up their metropolitan lives and settle for the suburbs. However, if you are someone who loves the pace of the city and clean air of the suburbs then The Garden House by Christos Pavlou Architecture might give you an inspiration to work out a solution for yourself!
The architecture firm has primarily integrated green space within the structure of the house to make carbon sequestration happen hence, the house essentially does just the opposite of what is dreaded in urban construction. Yes, it reduces carbon dioxide rather than introducing more in the atmosphere!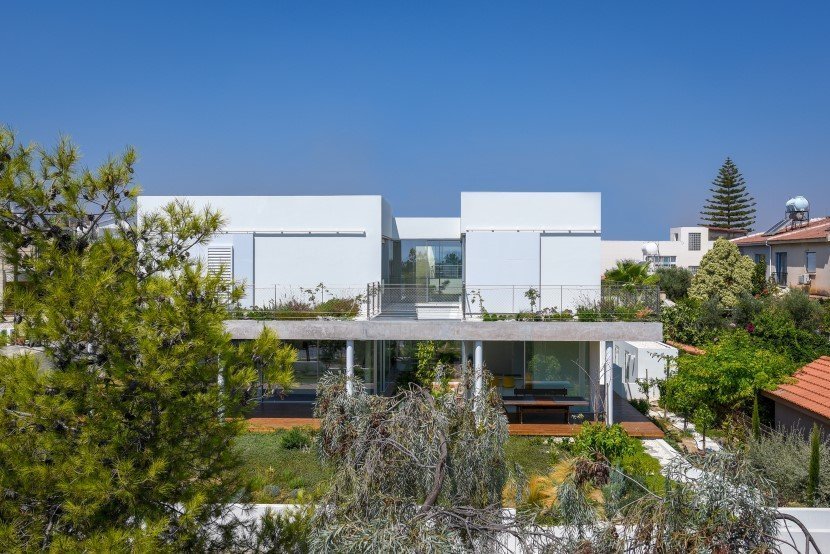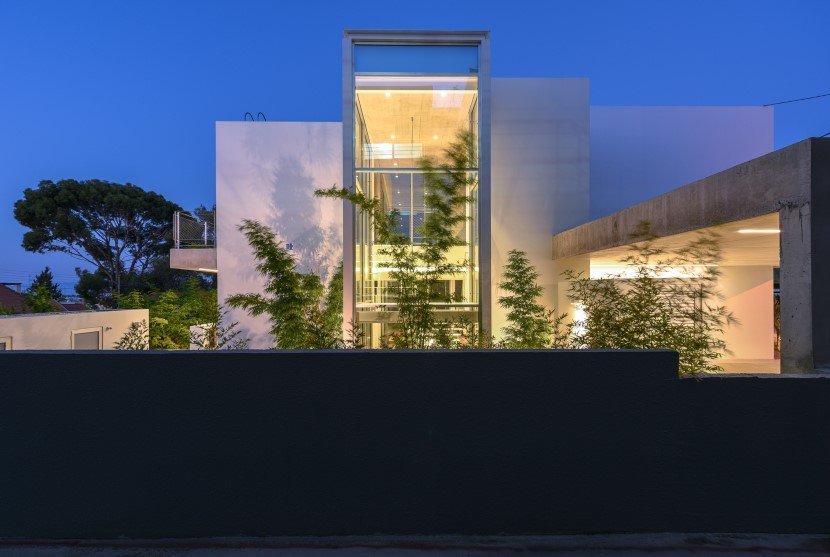 The structure of the property is divided into two cubes with a green courtyard filling up the space in the middle. This garden runs across the interior of the house to east and west thus, occupying all the unused curves and crevices of the structure such as the space under the staircases. A bee-lawn has also been introduced in the ground floor to encourage organic beekeeping and to maintain biodiversity in the ecosystem. Moreover, the first floor of the house flaunts a diverse green terrace as well, adding up to the total 60% of the green space on the plot. Such clever incorporation of greenery allows the house to seamlessly blend with nature and quite skilfully destroy the concept of "indoor" and "outdoor". However, if privacy is absolutely needed, one can always shut off the 24-metre long glazed doors on the ground floor.
Recommended for you (article continues below)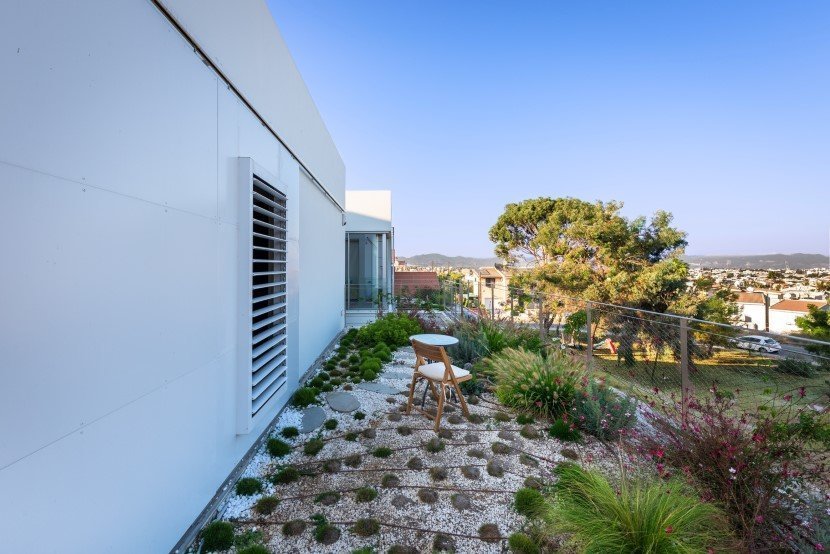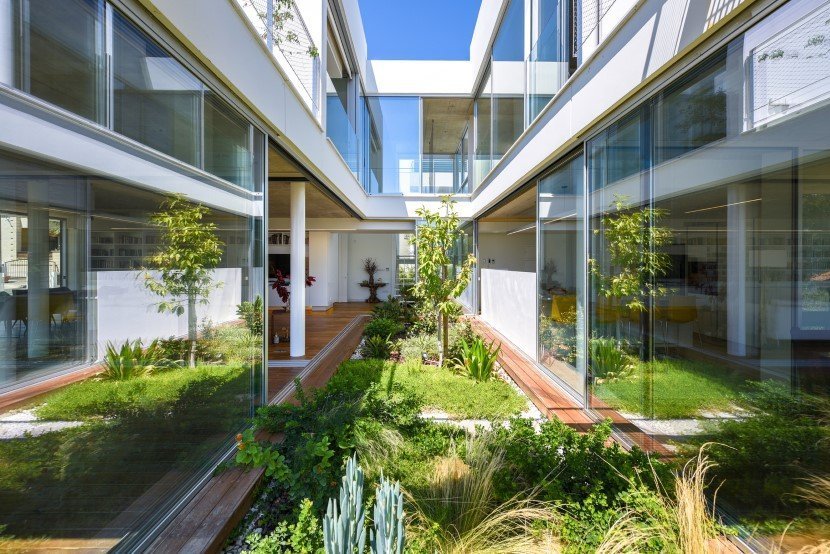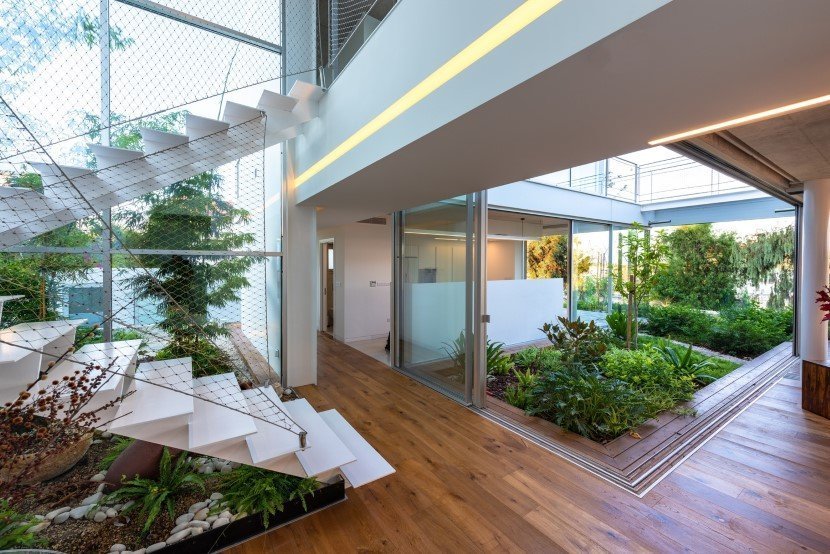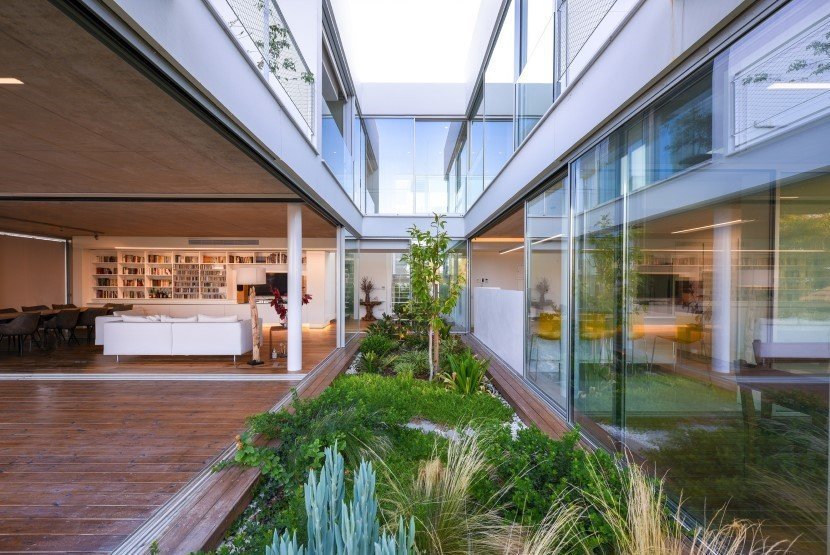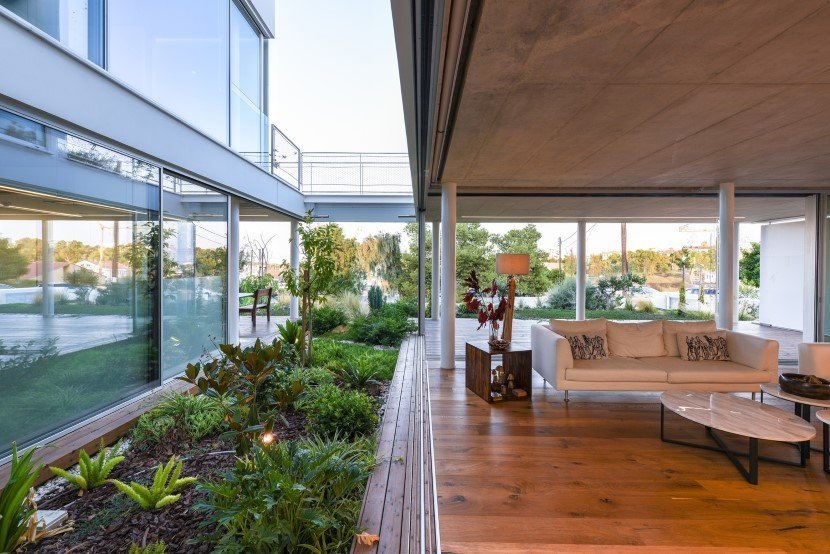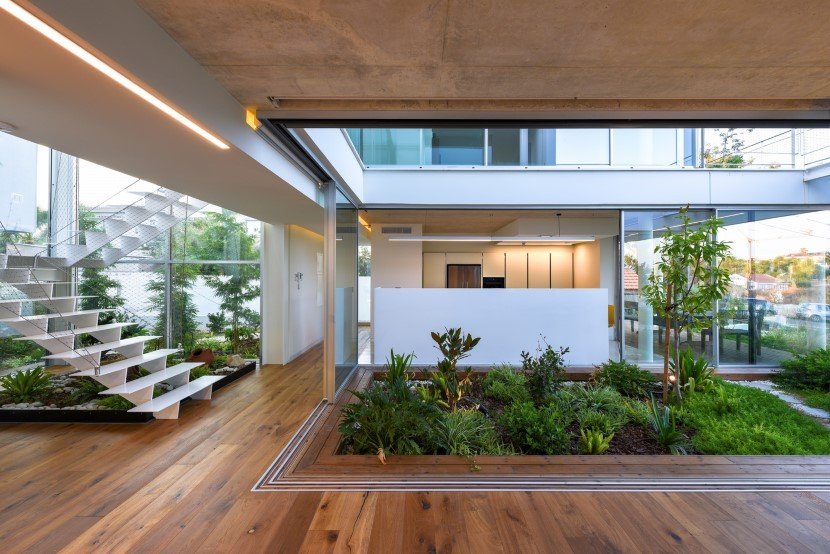 Apart from adding green spaces, the architects have also thought thoroughly over building a sense of community through the architecture of the house. The plot design quite subtly lets the house become a part of the pedestrian pathway, veranda and the public garden in the neighbourhood. While talking about the community unification concept, the designers said, "[the house] seeks to establish a unified relationship between the neighborhood, the private (the house) and the public green area. In this way urban elements such as building, street and public space are not treated as absolute activities in isolation but as one single homogeneous configuration."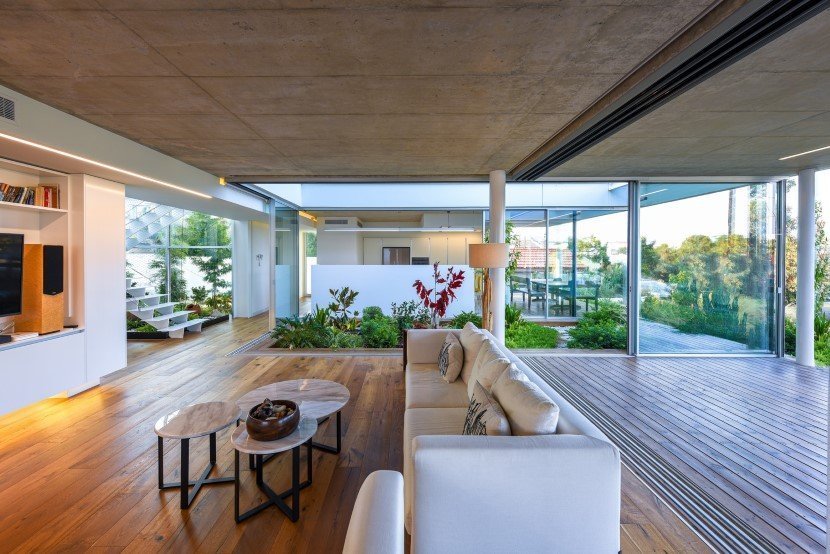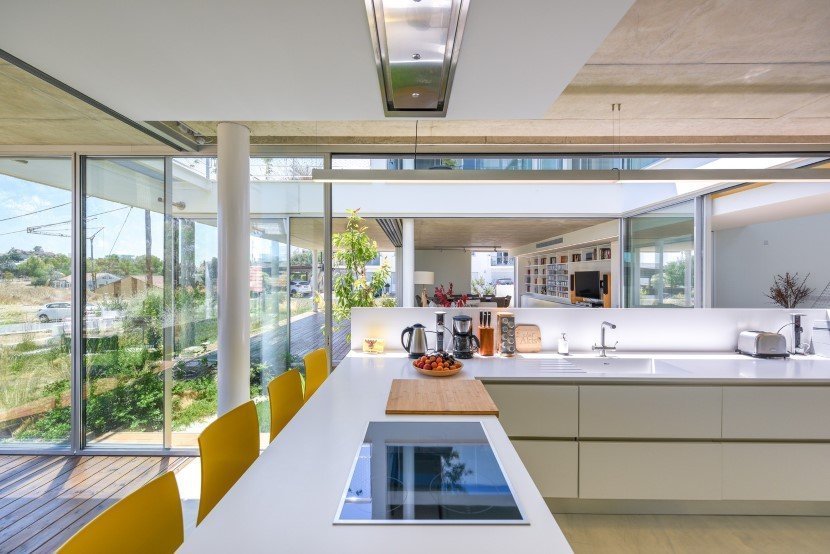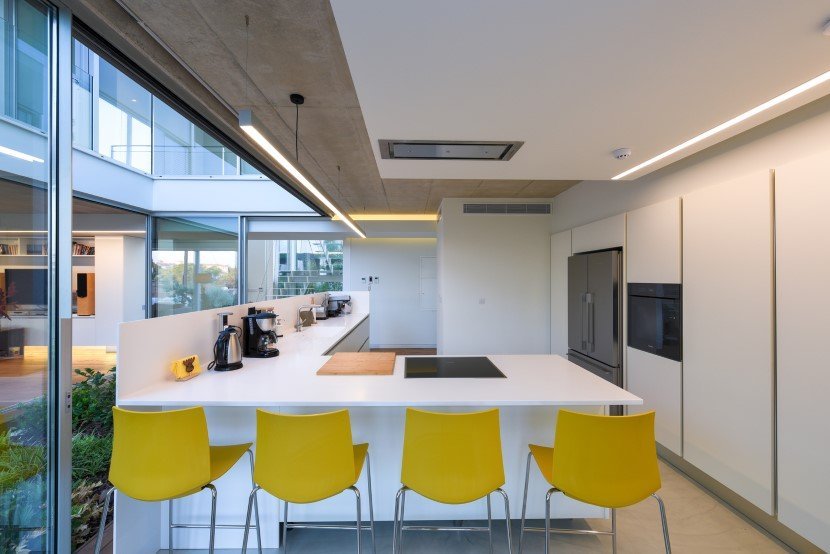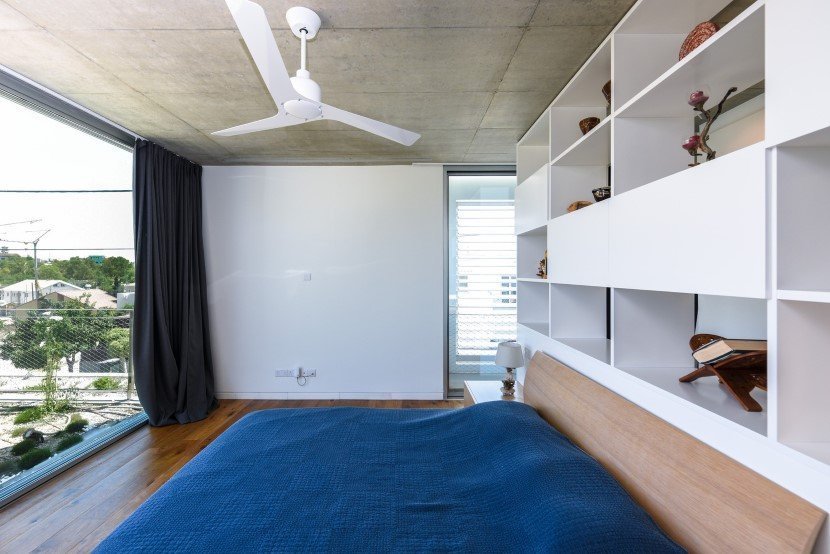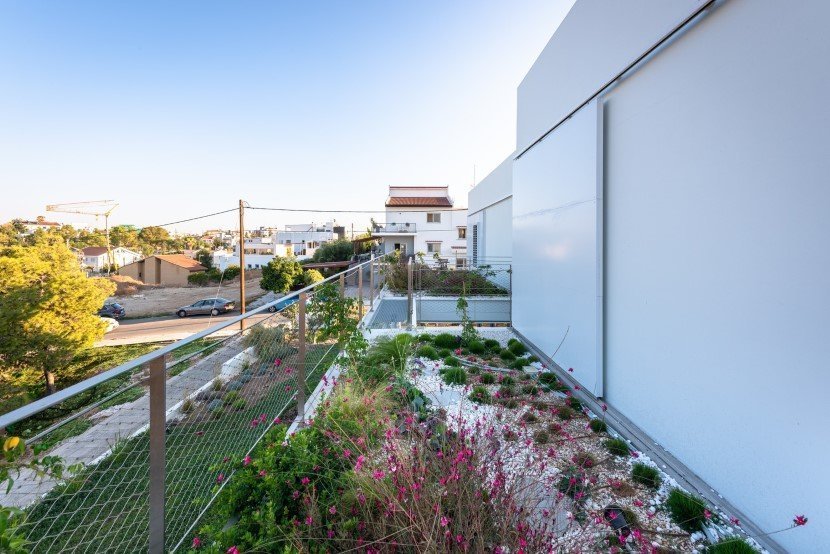 All Images: © Charis Solomou via Christo Pavlou Architecture
Architects: Christo Pavlou Architecture
h/t: Inhabitat