Yakima designs a solar car roof which saves both space and energy
Yakima
On a fine camping or picnic day, the vehicle roof space is preoccupied with crossbars and bike racks and cargo boxes and what not? The team at Yakima has found a way to make that available space more efficient and beneficial by designing a peripheral car roof box which is made out of solar panels. The latest CBX Solar can not only combat space-related issues but also run the vehicle on solar energy.
The team has collaborated with Sunflare to incorporate their 36W solar panels on top of the CBX Solar Box. The CIGS (Copper Indium Gallium Selenide) solar panels are thin, light and pliable, making the most suitable option for this innovation.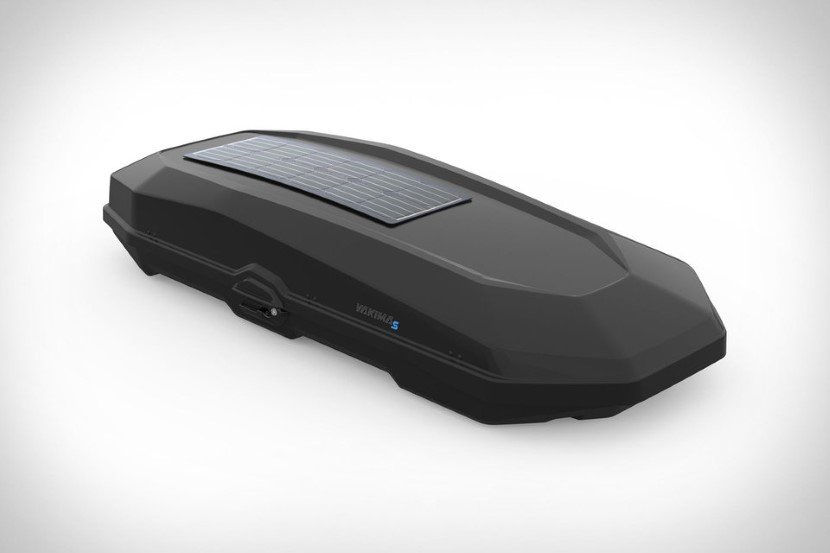 Recommended for you (article continues below)
The panel includes two USB ports which each give 5 volts, 3 Ampere of current so the users can inherently charge their mobile phones and other devices during a camping trip without using up the car's battery. The panel has been designed to be resistant to harsh weather that the panel could encounter like heat, wind and direct impact.
The CBX Solar can easily be placed atop of the Yakima vehicle line including their 16 and 18 feet models. In comparison to all of their older models, the new ones are sleeker and have a more aesthetic look. Each of the boxes have a lid handle that can disconnect when the car is locked.
Recently, the CBX Solar has won "Product of the Year" in the solar category at the Outdoor + Snow Show. The box is all set to launch in August starting at US$1,299 while the 18 and 16 models are priced at $949 and $849 respectively.
All Images: Yakima
h/t: New Atlas