These dancing office chairs will make your day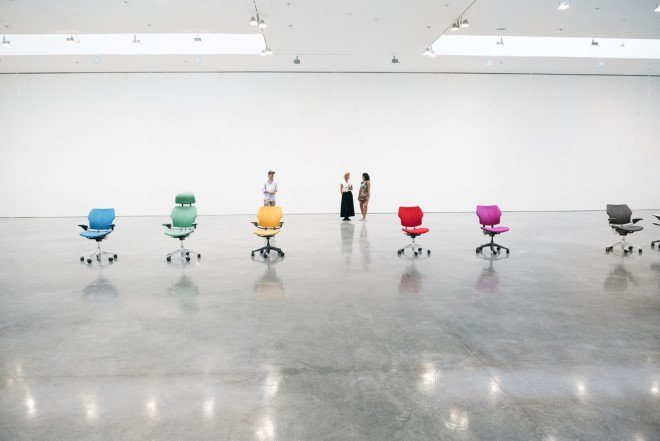 We've seen people dancing all our lives but have you ever seen a group of chairs dancing like there is no tomorrow? Well, now you can at Gagosian's West 21st Street gallery.
This bizarre yet super cool idea was conceived by Swiss artist Urs Fischer and choreographed by New York City-based artist Madeline Hollander. To make this idea a full-fledged reality, all the chairs were ingeniously embedded with sensors that could be programmed beforehand or at the moment, from a distance. Moreover, if the dancing chairs happen to drain out their batteries because of all the swiveling and choreographed moves then the sensors have made them quite able to head to the charging machine inside the gallery and get their seats replaced.
Recommended for you (article continues below)
The technically surprising chairs have won a lot of hearts with their synchronized moves and intricate dancing patterns. Surely, there cannot be a more unique way to interact with inanimate objects around us than this!
h/t: Design Boom