Levimoon will let you enjoy the view of a moon even during the day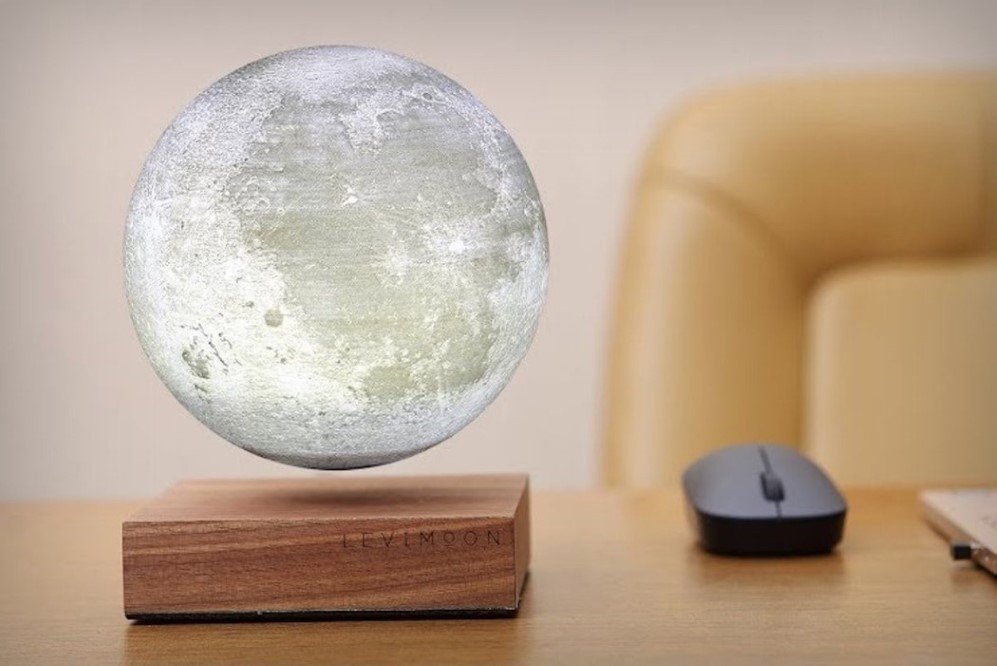 Who wouldn't want to look up to the calming and glorious existence of moon each night before going to sleep? Not everyone gets blessed with such scene, yes, but no worries there. With Levimoon, you wouldn't need to go looking for such a view.
The Levimoon is a levitating moon that floats in the midair on top of its walnut wood base. The orb looks exactly like the moon that we see up on the sky, featuring even similar surface patterns. It revolves and glows as well with the help of an LED and 1500mAh battery. The levitating base works as a contactless wireless charger to keep the battery running for as long as 10 to 100 hours. You can also switch off its LED when you no longer need its illumination but we're sure nobody would want to keep a moon in their room that won't glow so we suggest, let it illuminate for as long as it possibly can!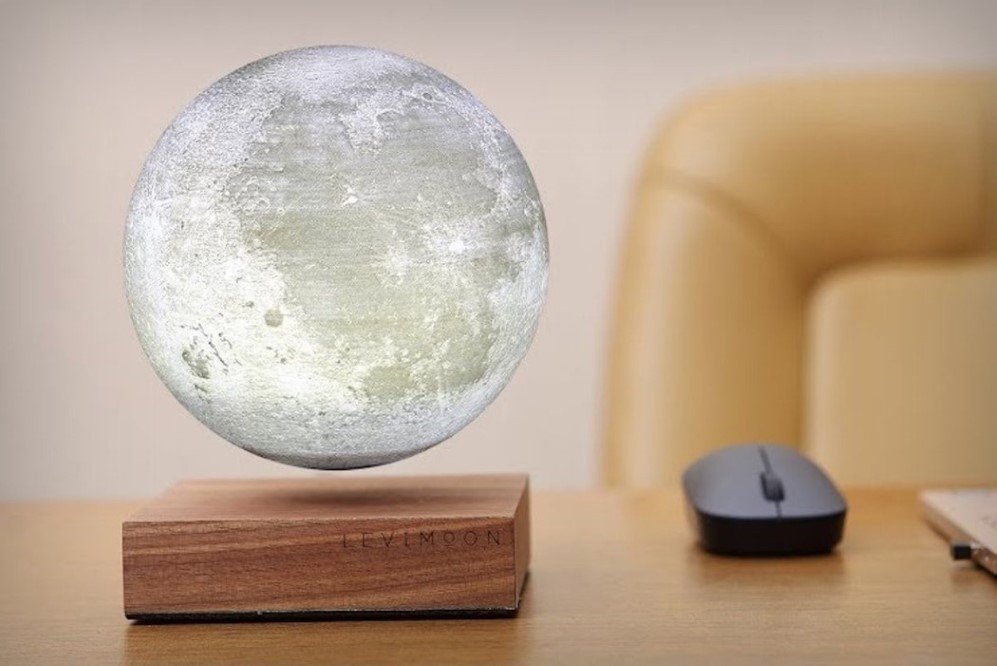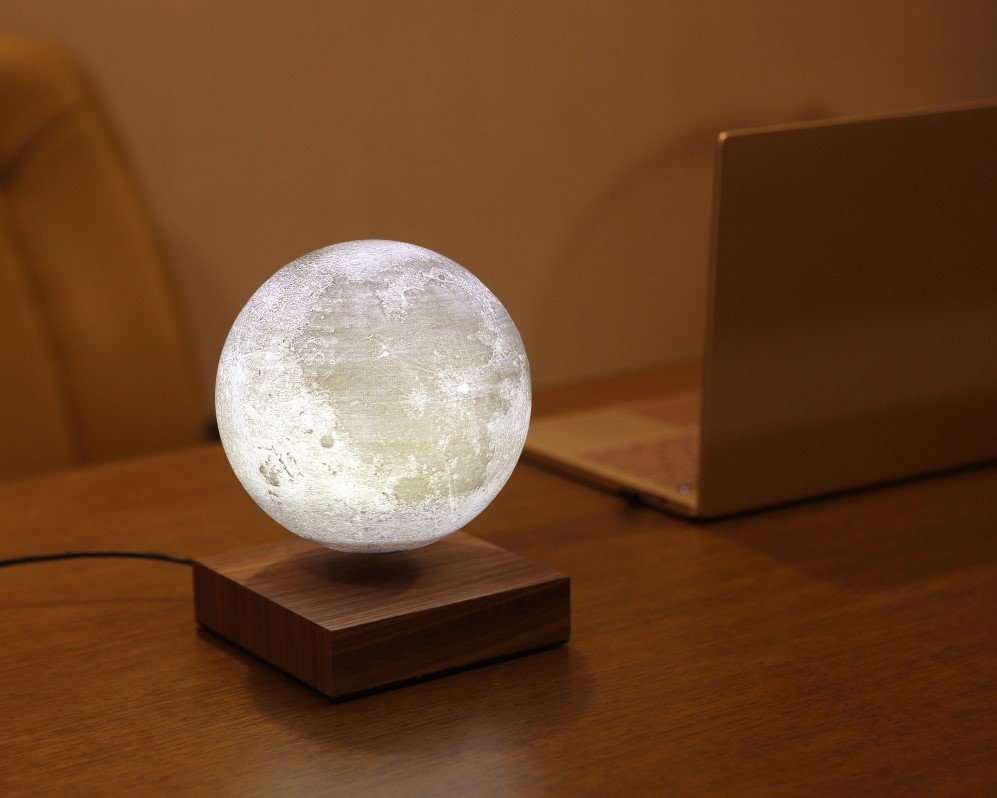 Recommended for you (article continues below)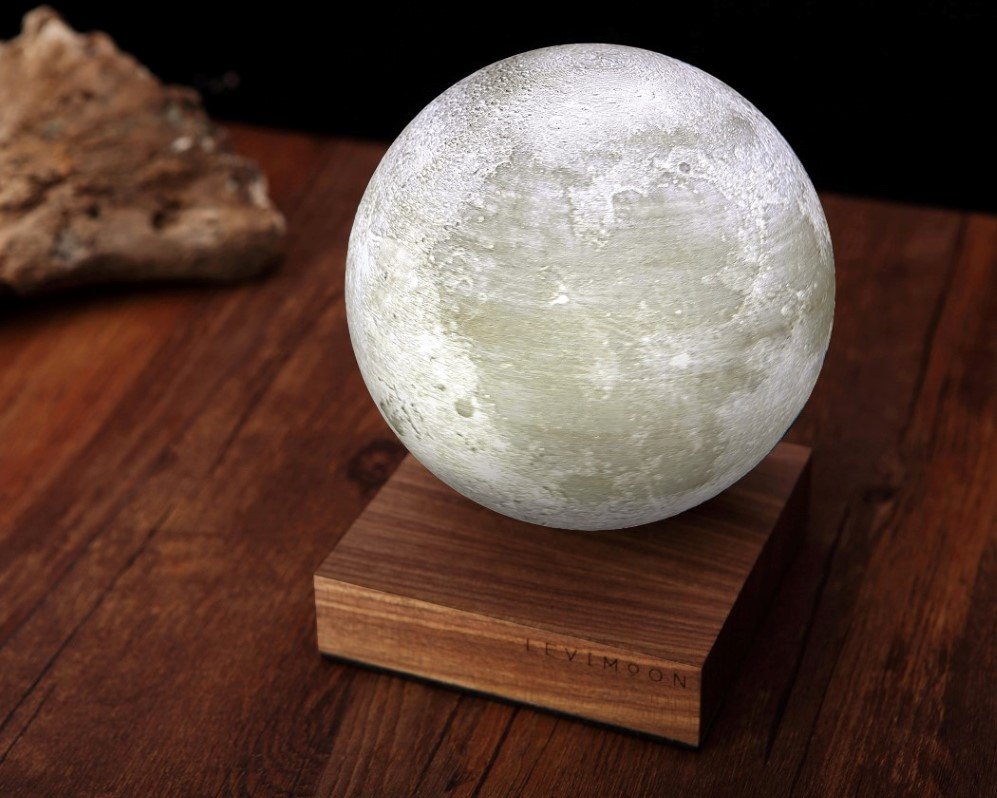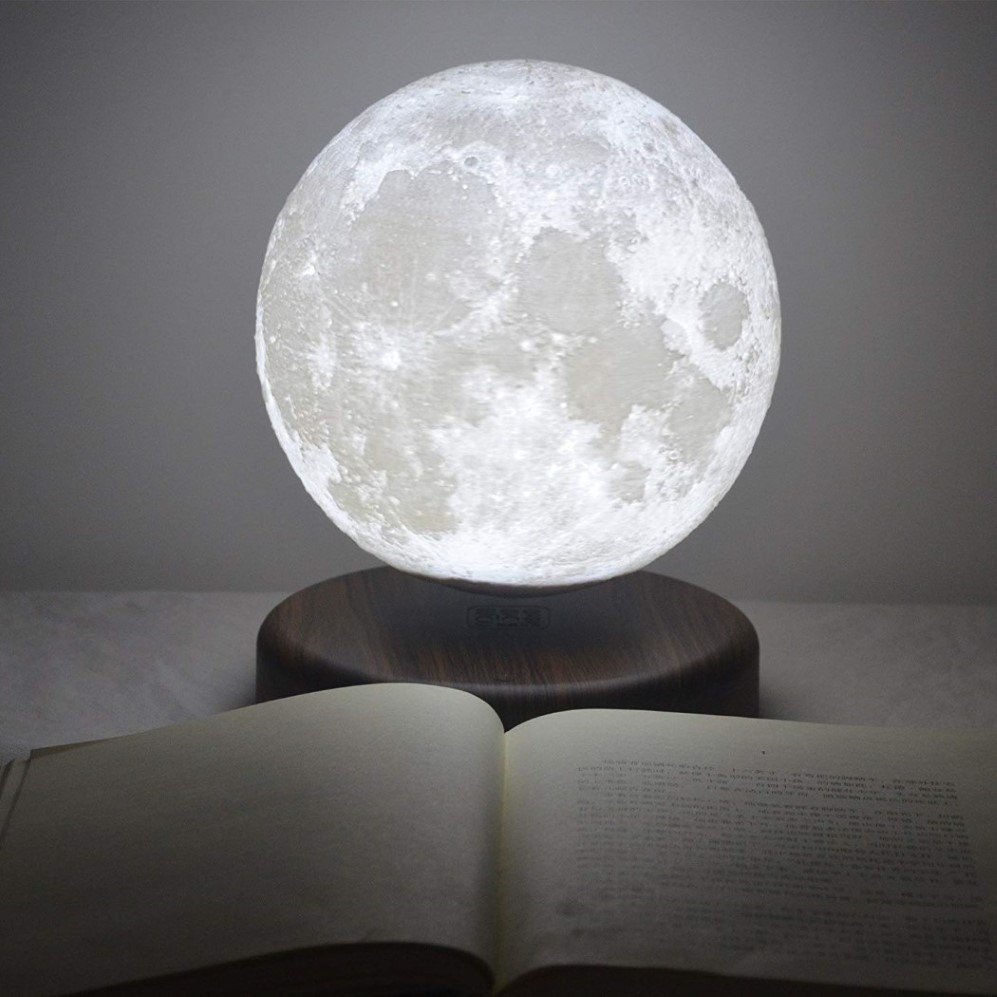 All Images: © Levimoon
h/t: Yanko Design