SPUD is a wacky 24-inch foldable display for your smartphones that fits into your pocket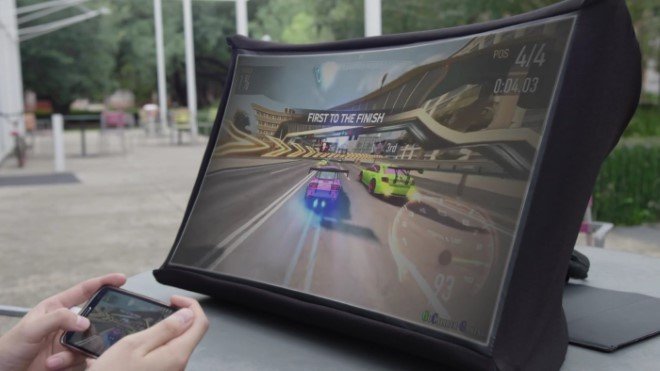 Sometimes your iPad, tablet or even laptop isn't large enough to get work done or even cater to many people needs as you plan to watch a movie together. So, what if we told you there's a 24-inch screen that you can carry around in your backpack for such circumstances? Seems unlikely? Keep on reading then!
The Spontaneous Pop-Up Display (SPUD) is an easily foldable screen that looks the size of a book when not in use. This 1.5-pound device can easily fit in your bag and unfolds like an umbrella when deemed necessary to be used. According to the founder, Alexander Wesley, of Arovia- who developed and promoted SPUD, the screen is made of a vinyl composite to provide remarkable clarity and contrast in the image at a resolution of 1280×720. The battery is also said to last from 3-6 hours. Not only that, it has its own built in speaker! How cool is that?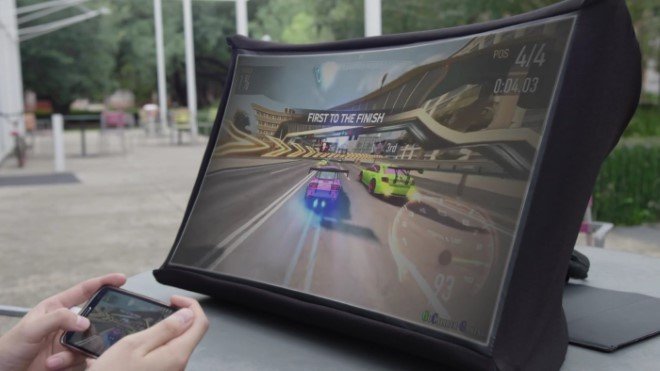 Recommended for you (article continues below)
Also, if you're worried about the connectivity issues that come with such devices, you should know that it has an HDMI cable which is attachable with iPhone, Android, tablets, laptops and basically any smart phone!
Obviously, one can admit that it's not as good as any other computer monitor. Hence, it may pose difficulties for people-such as graphic designers-who require the sharpest image quality in terms of their work.
Standing at a whopping $300, the SPUD provides all qualities to produce a robust working station for those who can't work from their mobile devices, and despite its flaws, the convenience of use and its portability gives it a triumphant win!
Source: Arovia (via: The Verge)