Corning's new Gorilla Glass 6 give your phone 15 lifelines in event of frequent drops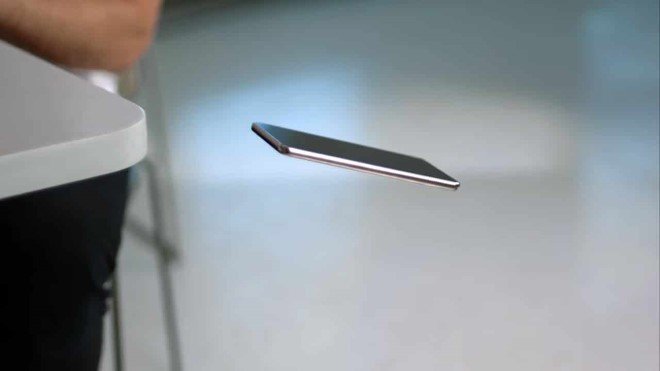 If you're a perpetual klutz that incessantly drops phones, then we have just got you covered!
Corning recently revealed their new Gorilla Glass 6 covers that might protect phones like Apple, Samsung, LG and countless others. Surviving up to 15 consecutive drops from a meter (39 inches) high, the company insists that the screen protectors are highly durable and resistant. However, it's wise not to test it out on your own phone. There's always a chance for error!
Furthermore, despite company claims on Gorilla Glass 6 being twice as better that the Gorilla Glass 5, its scratch resistance is just the same as its predecessor, which makes us doubt the capabilities of the new model. Nevertheless, phone droppers can still breathe a sigh of relief because getting a scratch is much better than getting a new phone all together.
Recommended for you (article continues below)
According to Dr. Jaymin Amin, Vice president of technology and product development for Corning, "Gorilla Glass 6 is an entirely new glass composition that can be chemically strengthened to give it significantly higher levels of compression than is possible with Gorilla Glass 5. Moreover, with breaks during drops being a probabilistic event, the added compression helps increase, on average, the likelihood of survival through multiple drop events."
The chemical strengthening process includes ion exchange. This means large ions congregate onto a glass surface at extreme temperatures. When the glass cools, compression occurs making the casing more durable than ever.
Although we are unsure, which phones the cover will cater to, we can still guess it might protect some of the top phones of 2019. The protectant comes at just the right time as well. With phone companies releasing models without bezels and with a glass backing, phones are more sensitive to drops than ever, making Gorilla glass 6 look like the knight in shining armor for these phones!
References: Corning, New Atlas