Now you can sleep over water with this incredible floating tent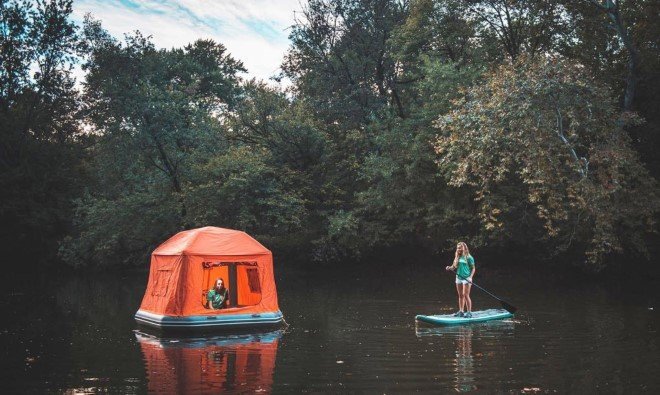 Planning to go on camping anytime soon? Then better start saving up to buy this inconceivable floating tent designed by Smithfly and appreciate the calming effect of flowing water right beneath you! Mind-boggling, no?
The Shoal Tent is the world's first floating tent that makes the world your waterbed. Able to inflate, the tent's hard and impermeable formation need no poles and can withstand high winds. It has the inflatable raft base covered with tent topper having three air chambers; one in the structure and the other two in the lower tube. The six-inch drop floor increases twofold as your air mattress making it quite homely to pass the night. Make sure to find a serene pond or a stream to rest on.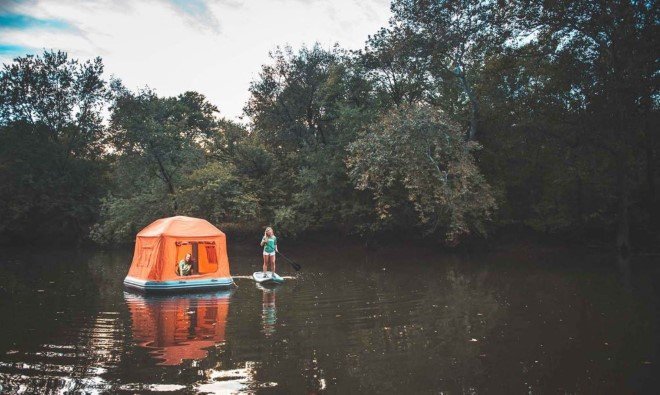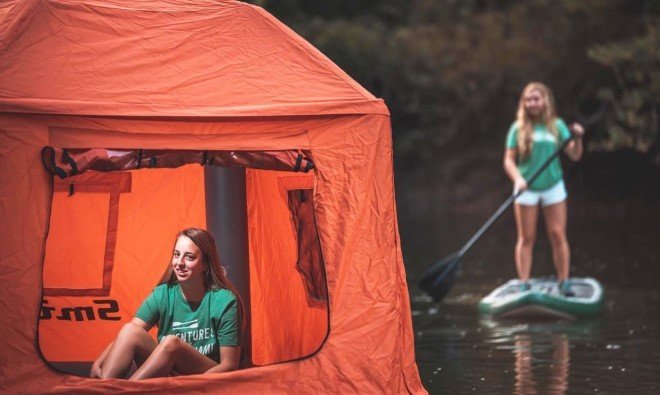 Allowing a six feet three inches tall person to accommodate easily, the tent measures eight by eight feet. With its weight around 75 pounds, the Shoal Tent can effortlessly be folded and put inside a storage bag which comes with the kit including a patch set and manual foot pump also.
Recommended for you (article continues below)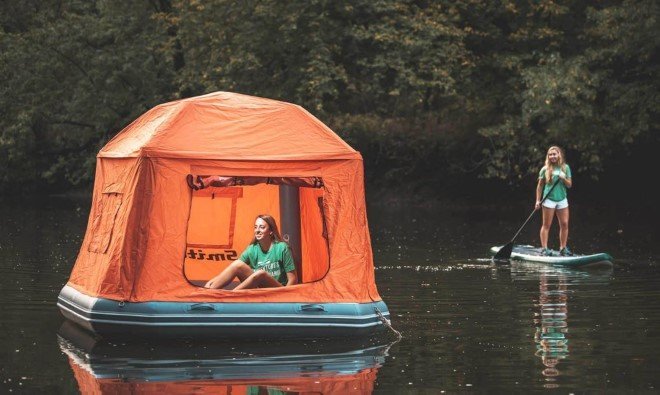 According to the Smithfly, the product is likely to be out anytime soon. The Company is currently taking pre-orders for tent in just $1,999 so better order yours now before you it's too late.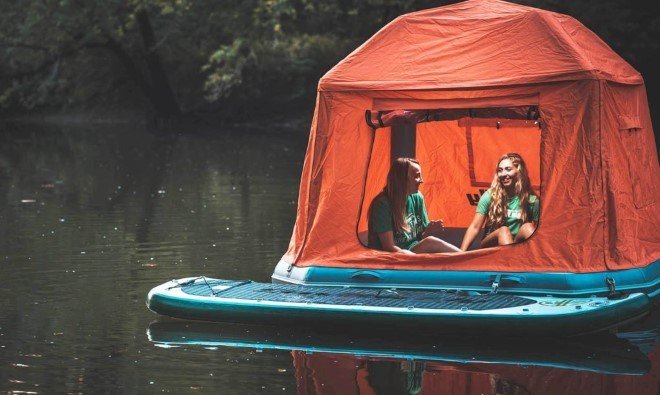 Images via SmithFly
h/t: Inhabitat