Muji's autonomous shuttle bus hits the roads in Helsinki Finland in early trials
"GACHA" is the latest self-driven bus, launched in partnership by MUJI and Sensible 4. Sensible 4, a Finnish autonomous driving company and Japanese lifestyle retailer MUJI, has made an enormous impact on the transportation industry in the world by launching the first all-weather friendly bus in Helsinki, Finland. The innovative part of this new technology is that it is not supported by any driver; rather, it can pick and drop passengers to their desired places on its own. This autonomous bus was launched for masses in April for testing in Espoo after which it will be inaugurated in other areas as well like Helsinki and Vantaa for the general public. The outstanding part of this innovation is that unlike self-driven cars, this bus can perform in all sorts of weathers and conditions. Some self-automated cars stop working in extremely cold weather or even in light rain, but this bus will keep on going irrespective of what the situations might be.
Unlike other buses, GACHA is relatively small in size of about 4.5m long, 2.4m wide, and 2.8m high. Saving people from hustle and over-crowding, only 10 passengers can be seated in this bus along with six people standing in the middle. This bus is capable of going 40km/hour, and with the charged capacity, it can go to around 100 km. The misconception was that people thought GACHA can only travel on small routes. However, it can travel to suburban and rural areas as well, which can help connect cities and villages which are far from Helsinki and other metropolitans. GACHA is also very economical because it is an electric vehicle and it only needs charging and is perfect for a city like Helsinki which is actively working on changing the lifestyle of the dwellers by advancing technology in everyday activities of residents.
Recommended for you (article continues below)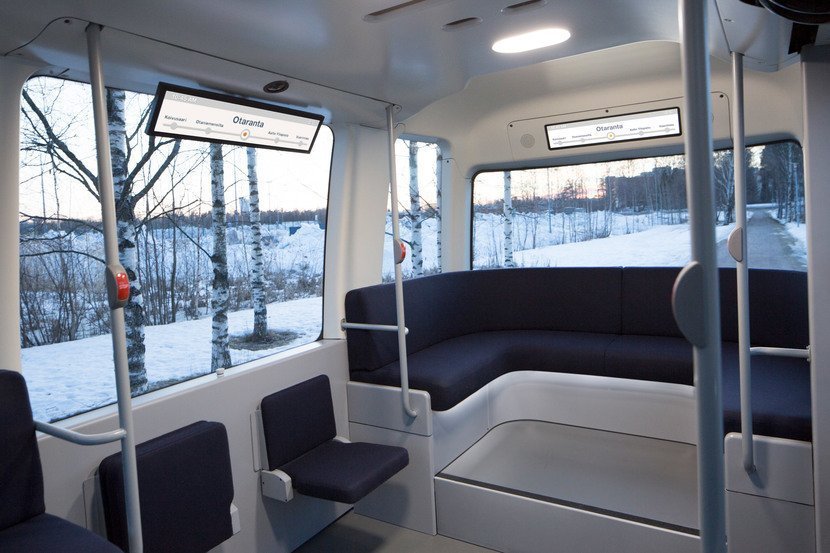 In this era of shortage of drivers and poor infrastructure conditions, GACHA will become handy to people as it can roam around even in those places which are deprived of metaled roads. The technology used in this bus helps passengers go to those places also where roads are narrow and normal buses find it hard to pass. Moreover, the passengers can input their desired destination by the digital-mapping system, and it will take them to their targeted place easily. This app based transport service will help people locate and use this service easily and efficiently. The CEO of Sensible 4 said that when they were working on this project, they found out that such cars and busses cannot function in harsh conditions so they have to use such technology so that it can operate in extreme weather conditions like heavy rain and snowfall.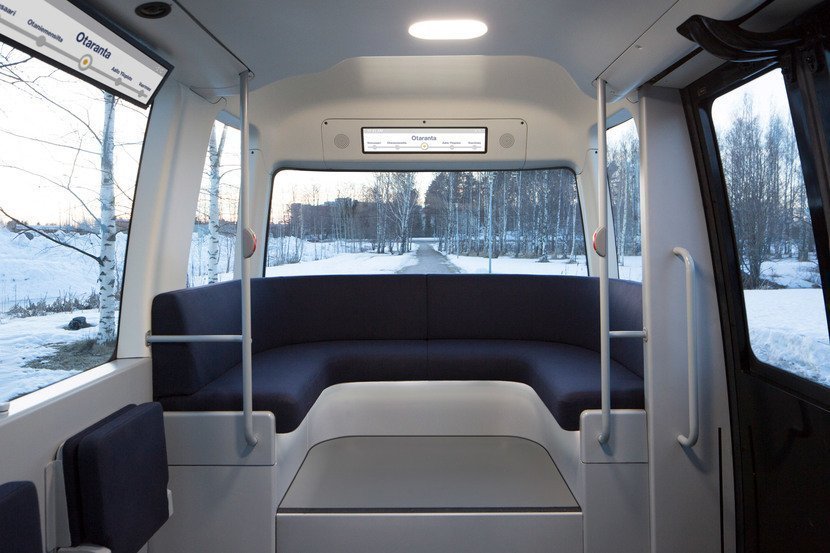 The company is working to bring more of these self-driven shuttles and possibly in 2021 they will be able to launch them. They aim to connect far off cities with these buses so that more people can be facilitated. They will also try to lure in some investors so that their idea can be turned into reality.
h/t: Dezeen