MAX burgers have introduced climate positive burgers in the wake of climate change

Climate change is quite possibly the biggest threat that humans are facing these days and while many of us do realise that it is occurring due to our own actions, very few are bothered to take initiatives to curb it. Swedish burger company, Max Burgers (MAX) shifted from the former to the latter category by owning up their contribution to climate change and taking measures to reduce their carbon footprint.
The company that was established in 1968 first started off with listing carbon footprint of each food item in the menu to encourage informed choice amongst the customers but recently, the company has taken environment consideration to another level by introducing climate positive burgers. MAX has started introducing more vegetarian burgers in the menu made up with vegetables, Halloumi cheese and beans. Moreover, the company does detailed analysis to count carbon footprint associated with each product and then takes various steps to reduce the emission such as, recycling frying oil into biodiesel. However, the most recent and effective initiative taken by MAX burgers involves tree plantation which help them to seize at least 110% of their emissions from the surroundings hence resulting in positive emissions instead.
"The reasoning behind the launch of climate-positive burgers is simple: climate change on our planet is out of control, and we need to stabilize it," Bergfors said. "To meet the two-degree climate goal set out in the Paris Agreement, the world needs to work harder at cutting emissions and start the work of clearing greenhouse gases that have already been emitted into the atmosphere. Just going carbon neutral is not enough anymore."
Recommended for you (article continues below)
Meanwhile, the founders are also taking steps to reduce red meat from the menu for the sake of sustainable environment and the target is set to have zero red meat in the menu by 2022. This scheme, if implemented successfully, could eventually lead to a total reduction of 30% from the emissions released by the fast food chain!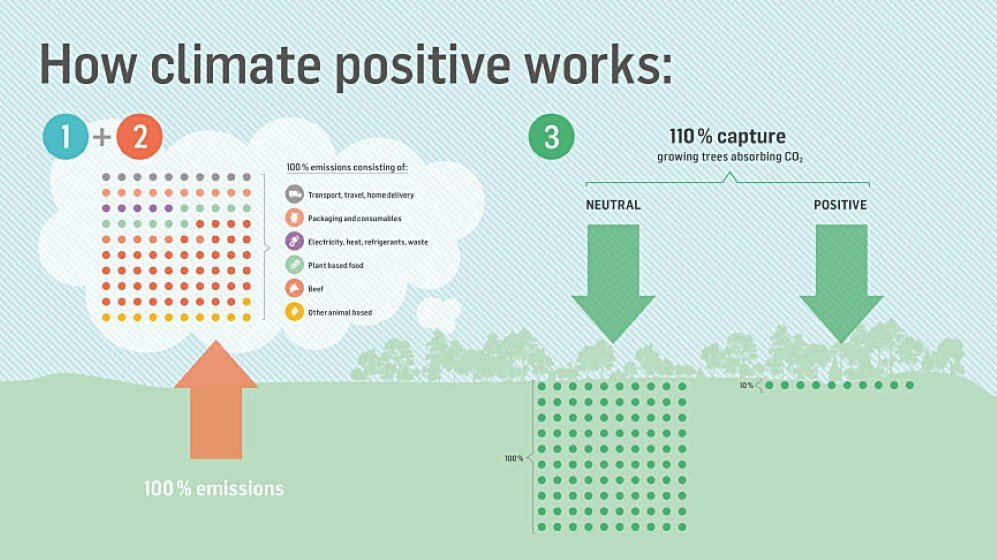 Images: © Max Burgers
h/t: Inhabitat